Many thanks Dargelos!: D
I will wait anxious! And thanks again for sharing!: Tu:
I didn't forget about the tutorial. I just didn't have the time yet. I will try to do it tonight and upload it tomorrow.
I will explain how I use the Plugin to make the tree with Zspheres , Then I normally use Zremesher for the parts where I need more detail , some tips about texturing and finally how to use fibermesh and Micromesh for the leaves.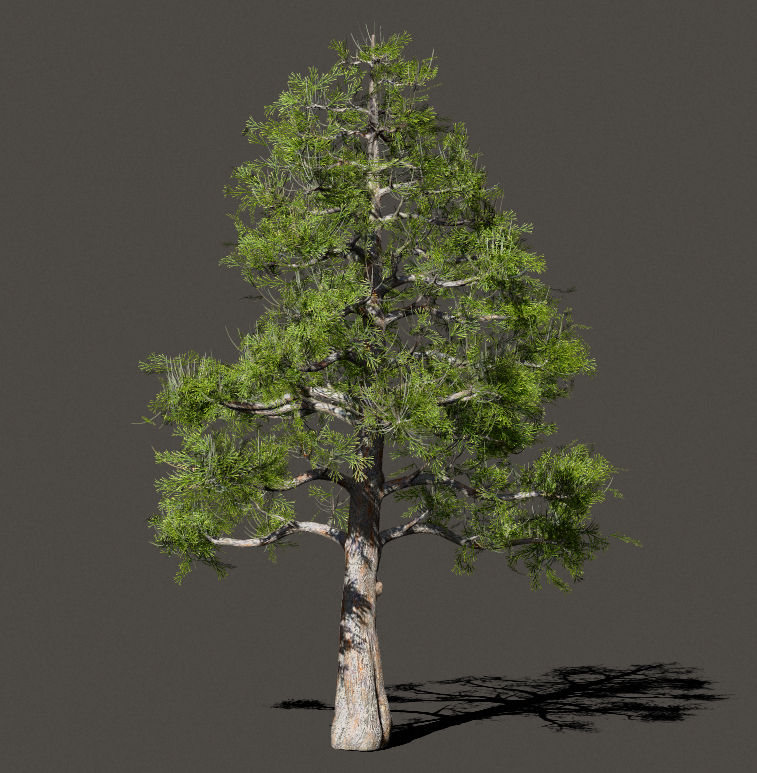 Thanks dargelos !

In this Update I added a "L-Sys" button that emulates the "fractal" structures created with L-Systems. It adds a new segment from ever ending ZSphere making the structure grow. You can choose between different segments and store the ones you make.
I made a little collection of fibermesh presets for branches and leaves. Unzip them inside the ZFiberPresets subfolder so you can access them easily and see the icons in lightbox.
The leaves fibers are meant to grow on top other fibers like the Branch fibers I included in the collection.
To render them properly you have to set the subdivision to 0 in the Fibermesh BPR settings sub-menu.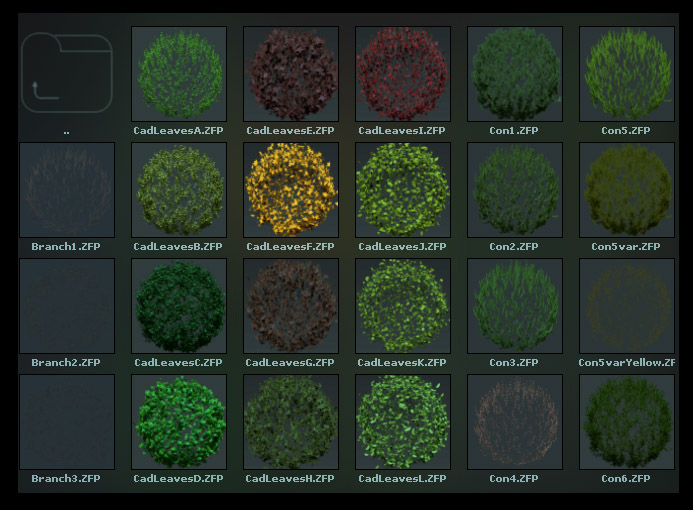 https://dl.dropboxusercontent.com/u/36443110/ZTreeFibers.zip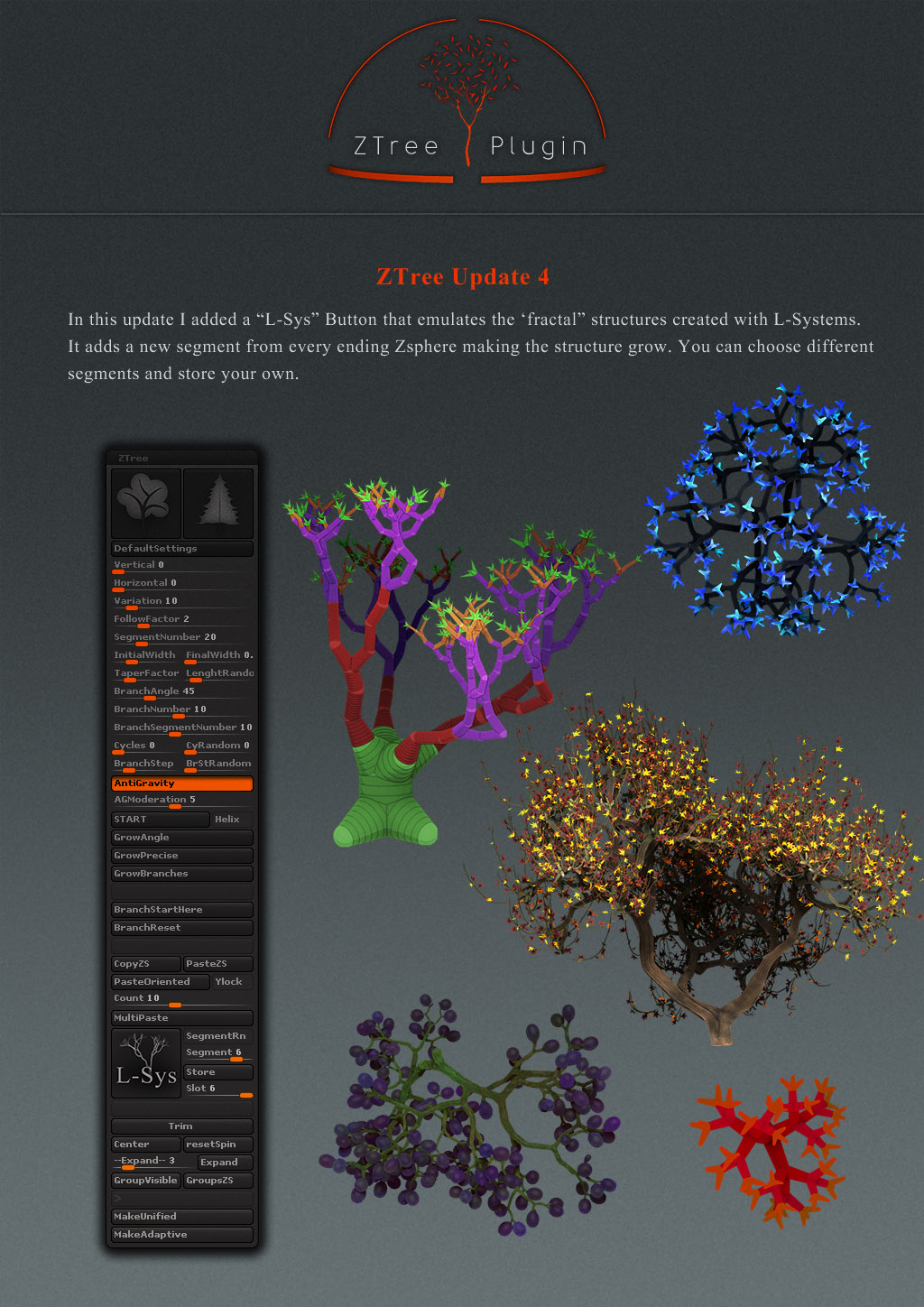 Ztree.zip (109 KB)
Very nice progress of development.

Congrats,keep it up man.
Nice job! Thank you so much!

small_orange_diamond

small_orange_diamond

small_orange_diamond

small_orange_diamond

small_orange_diamond:D
Gendragon
Wow! Cool plugin! Thank you!
In this video I explain how to make a tree with ZSpheres, refine topology with Zremesher and delete loops, and create more branches and leaves with Fibermesh Presets in about 10 minutes.
I will upload 2 or 3 more videos explaining other things like how to use copy and paste and the new buttons…
Fantastic tutorial! Thank you so much for taking the time to create it
such detail! Keep up the good work! :D


I'm able to create good trees, thanks to your plugin! :D


Many thanks!

Gendragon
Thank you thanks you thank you for this plug soooo happy


Thank you also for the tutorial!
I have a few questions I hope you do not mind me asking because they are not really on the plug because you explained that perfectly

but these questions have to do with the tutorial movie itself.
On that wonderful tutorial you have subtitles how did you do that? I have a severe hearing loss and when I saw that you had those subtitles I was so happy we need more of these. I have made a few tuts with the YouTube and QuickTimePro software and they are a bit difficult so I really wanted the ones you have so that they are embedded into the tut.

You seem to bring up a window with a whole bunch of options on it a couple of times in the tutorial what is that is it a plug for ZBrush?
Thank you again for this wonderful plug it really is a gift. I love making trees and now it just is so fast and cool to make best new plug of 2014 so far for sure. I will be using this as much as I can.
Have a most excellent day.<object type="cosymantecnisbfw" cotype="cs" id="SILOBFWOBJECTID" style="width: 0px; height: 0px; display: block;"></object>
Thanks Seavannah,
I am glad the subtitles helped you…I just used a regular edition software. I think any video edition program let's you add txt…It wasn't hard, let me know if you need help.
The window with a lot of options is actually the messy UI I am used to work with. I like to have everything available there and show/hide it with the TAB…
This way I don't need to navigate inside the ZBrush menu for actions that I use all the time. It really saves me a lot of time to work that way. But I don't know if it's a good advice to use someone else's UI configuration. It works for me.
Glad to seeing a plugin getting Top row. any luck with getting that sound effect plugin code to work?
Thanks for all the hard work you have done and the video tutorials as well. Amazing results.

Wow! Top Row! Congrats! And thanks for tutorials! Best tree plugin!!!
this plugin looks awesome!
can't wait to try soon
i did some trees for an incomplete personal illustration, i also will post asap. But nowhere easy as it can be done with this plugin, for the next ones i will use this.