awesome! great amount of details on the model and on the texturing!!
Your work is amazing and I can't wait to get into your tutorials! Thanks so much!

thanks for the kind words guys, here is the final version (not yet well rendered, i am trying to create a cool looking material/lighting setup all inside zbrush, the rule for this model was not to ever leave the software, so no low poly modeling, no post production, no other softwares)
hope you like it, in a couple of weeks i will encode all the videos of the making of, voice over and put them into the resource area of my website

Attachments
looking forward seeing the video Danko75

!
Looking great! Your Videos are terrific, looking forward to the new ones. Thank you so much for sharing! :lol:
thanks for your comments guys, here it is the final composition of the space marine character, i made the shading setup using the new great mixer feature as shown in my videos about materials under the intro to r2 series (http://www.d3d.it/resources/zbrushr2/). soon i will voice over the entire process of sculpting and texturing this and post in my site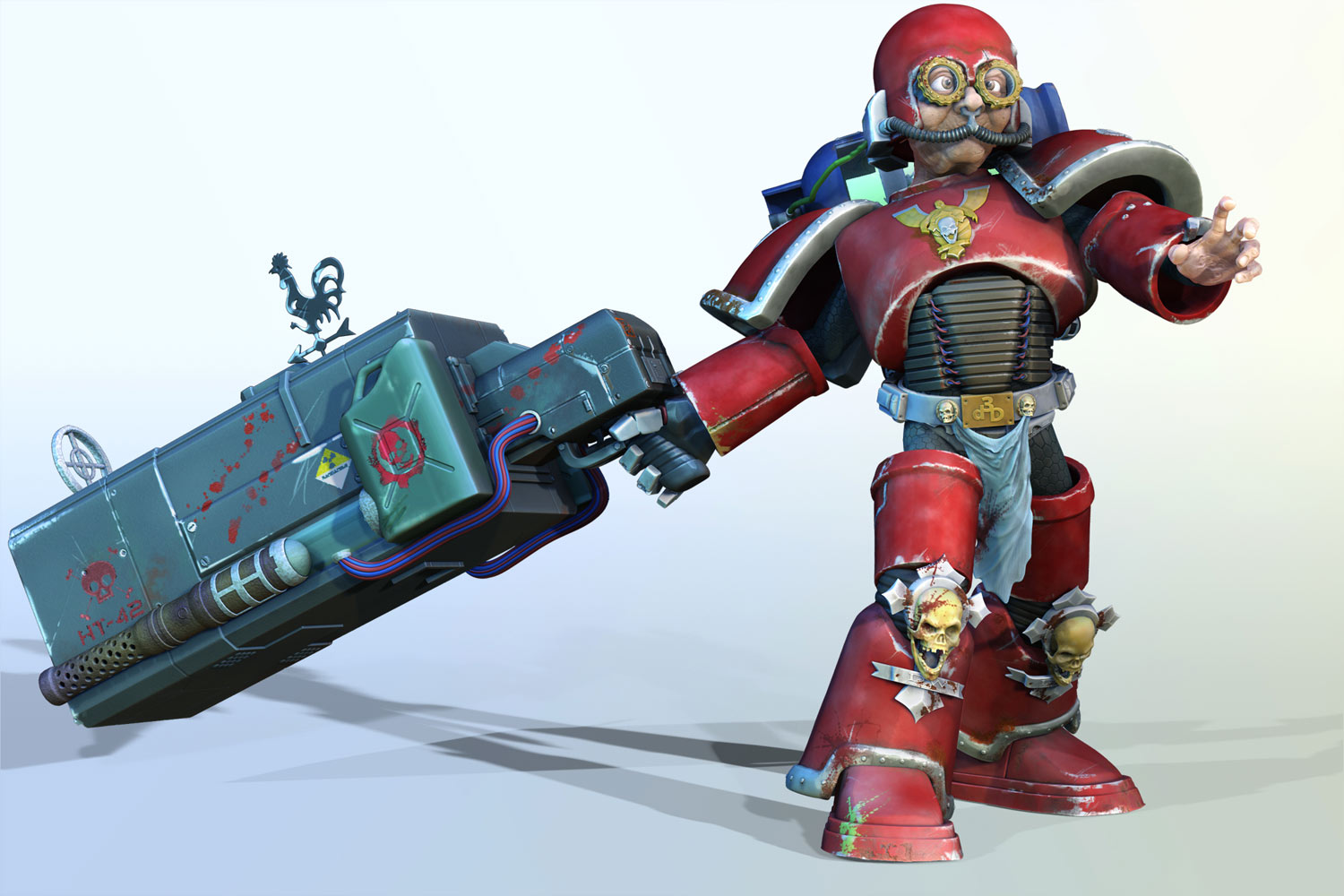 Attachments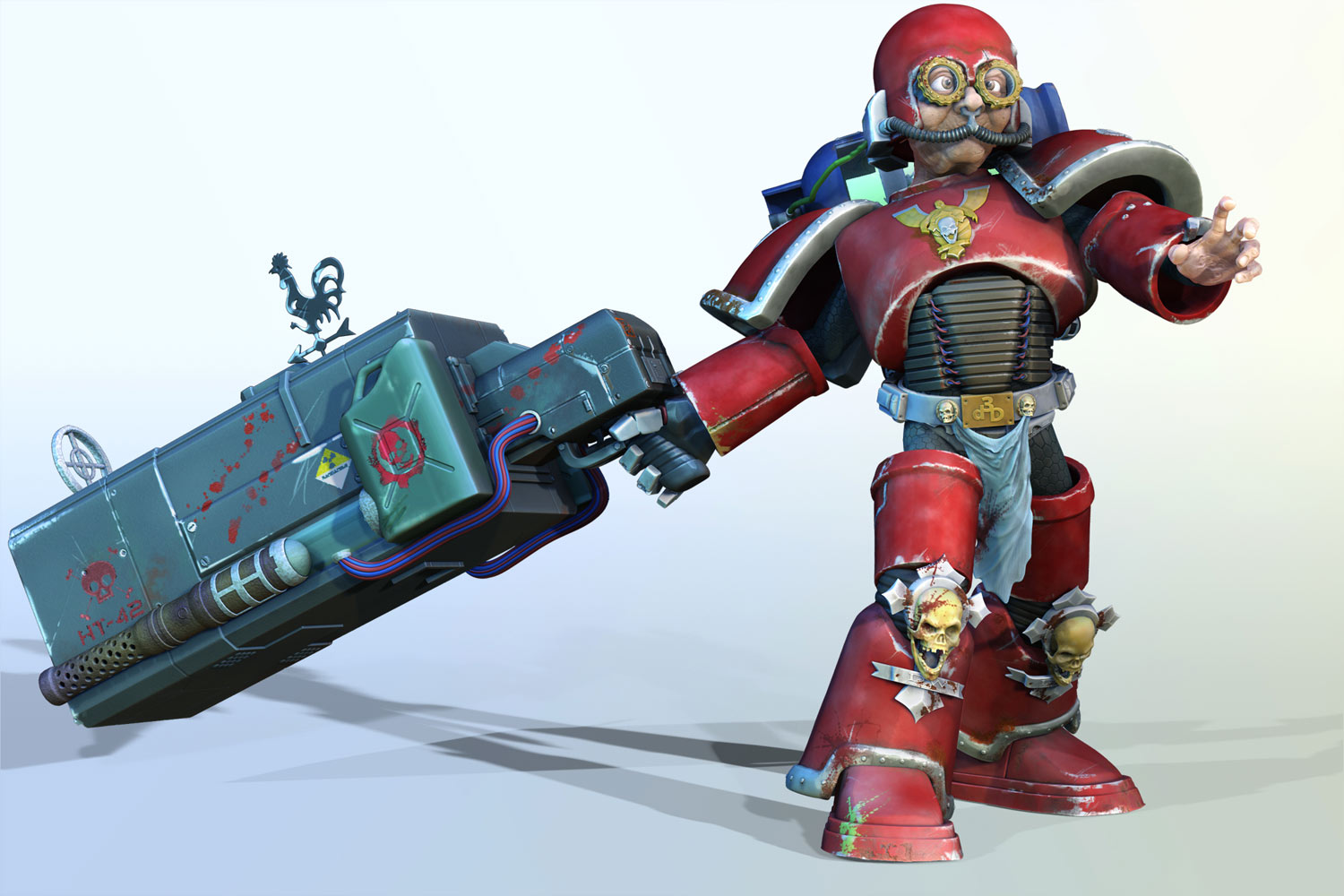 hi Danko!
your work is great and very funny!
bravo!
ciaooooooooooooooooo
Awesome work as always! I can't wait for those new work flow videos with voice over! Cheers. :lol:
@xexex, chalkman: thanks a lot guys!
@chalkman: for the new series it will take me a couple of weeks or so to prepare it (i also have to decide what to cut, the recordings right now are pretty huge, something like 30-40 hours :D), but if you are signed to the site newsletter i will send notification as soon as it will be ready

Fun image and excellent tutorials! Thanks:)
Thanks, i am finishing to create the voice over and started uploading the first videos, until now i have covered up to the armour texturing phase (20% or so left). you can check those at this link
http://www.d3d.it/resources/spacemarine/
if you think they are good, pelase share it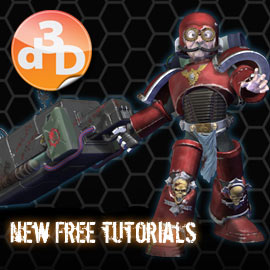 Great model, awesome idea. I really like the Gears logo on the gun also.
This was my entry for the "trick or threat" halloween contest organized by the italian comunity www.charactersforum.com , as the rules asked for a character inspired by the halloween tradition i decided to create a stylized version of michael myers from halloween saga

hope you like it
Attachments
Nice one! Really like the stylized…disproportion of the character!
as i just told you this is a great character!
beautiful!
Hello guys, long time no post, want to share my last personal work, made for the online contest of the italian forum www.charactersforum.com. as the challenge was about superheroes and villain I decided to go with my personal interpretation of the Joker (well i hope he is quiet recognizable :D). as i personally think that the true nature of the joker character is the "evil" but always tied to the "mad", "funny" and "grotesque" (you know, he is the king of person that would make you laugh even if he is about to kill you), i came out with this solution
Model all done in zbrush (except for the gun low poly), hair realized with the new great fibermesh feature and render passes in Zbrush with the wonderful BPR and lightcap system. Final compositing and post production in photoshop, i hope you like it!
C&C welcome!

Attachments
Hi There… yet another Great work from you… hope you win…
Regards Ziggy
Brilliant… its the details and little touches that make this an image that keeps on giving… Jbrush!! haha love it!