my new works
use maya and zbrush .
hope u like !



[attach=61086]zszs-ZBrush-zjz8.jpg[/attach]
Attachments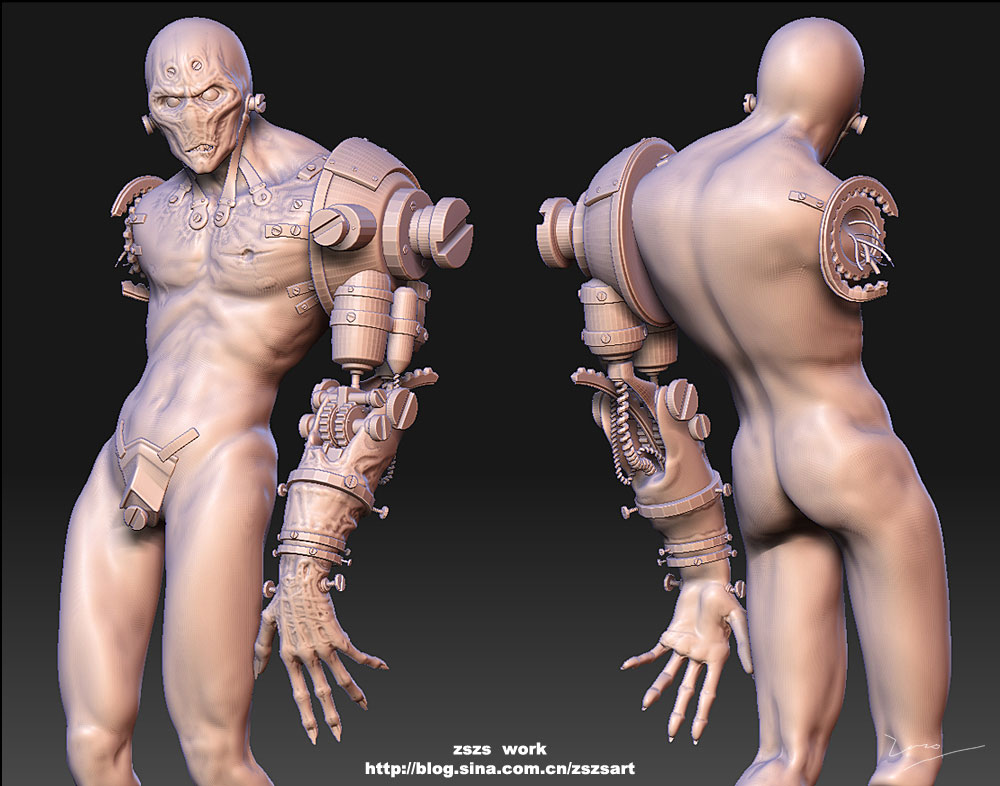 Looks great.
The over-the-top use of empty background space really works for this piece to accentuate the bleakness of the image.
LOL, can't see image
Hah! got me mate, I refreshed after reading your post (and before processing it… it's 5am here) of course… After refreshing, it all became clear and I agree, a very clever use of negative space in this one
I dig the sense of humour :lol:
The image shows the POV of a human, who met with a T-800, I'm sure.
THX for everyone !
now image ok?

other WIP work: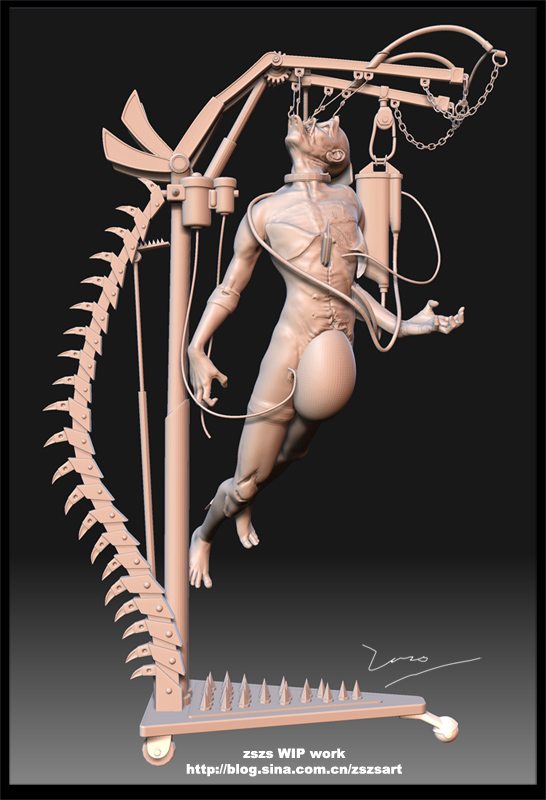 Man, he's screwed! (The first one) Haha! … Sorry, bad joke! :lol:
Love the models!
Oh, now that's creepy (cool though). Yeah, that's it… cool but creepy!
nice job on the Clive barker design mate, looking forward to seeing it textured… if you look on the Tourchered souls site, they are giving away the high res backdrops, the decaying walls and chain ones.
Wow. I love the pose and weight of the one armed dude. Really nice details. Keep it up.
Looks cool
A very twisted, yet creative individual

that is a really cool design… something about cybernetic characters just fascinates me
you also reminded me of Neverwinter Nights 2's best line involving a spring-loaded codpiece

Impressive. I like your works.
Especially the mechanical-arm of the first image.
Compliments.
The second image posted remind me to tortured souls of baker…
Nice work.
Keep it UP!

Great work. I love twisted **** like this. Very "hell raiser"
Love your work. Very creative!
I noticed you signed your pics with "zero"… your name? Nickname?
very cool. I'm interested in seeing what else you come up with.
I just about crapped myself and choked on coke when I saw your image of Talisac! I love Barker and the Tortured souls(I have both sets en toto). Very nicely done mate. Are you going to model the budding embryo of the Mongroid within Talisac's synthetic uterus¿ Will keep my eyes on this one!
Tore'alos,
Wyrm