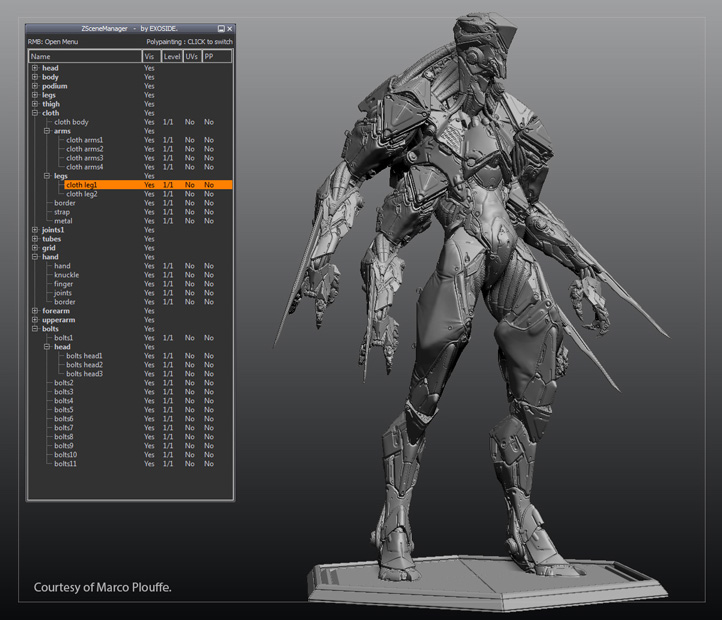 Hello,
I would like to present my new ZBrush plugin: ZSceneManager!
ZSceneManager greatly enhances and speeds up your workflow as soon as you have a lot of SubTools.
Its main feature is the ability to arrange your SubTools with folders in a standard hierarchy tree. You can easily group and move your SubTools with drag-and-drop actions.
ZSceneManager also provides a lot of features to modify multiple SubTools in one action (rename, merge, delete, incremental rename…).
With 'VisibilityConfigs', you will be able to switch between multiple visibility configurations in a single click…
ZSceneManager overview:

//youtu.be/KcVdqnz_4pM

(more video and tutorial here: http://exoside.com/zscenemgr/zscenemgr-video-tutorials/ )
*** You can download a FREE version here: ***
Many thanks to all guys who helped me to develop this plugin!
-Maxime