Holy crap that rules. Love all the details.
So incredibly inspiring, man. Loving all your stuff! I hope I can get to be even half as good at zBrush as you!
This is dope! Great job man!!!
Sci-fi character sculpted in ZBrush, rendered in Keyshot.
This was inspired by one of my favourite HR Giger paintings - Shaft No. 7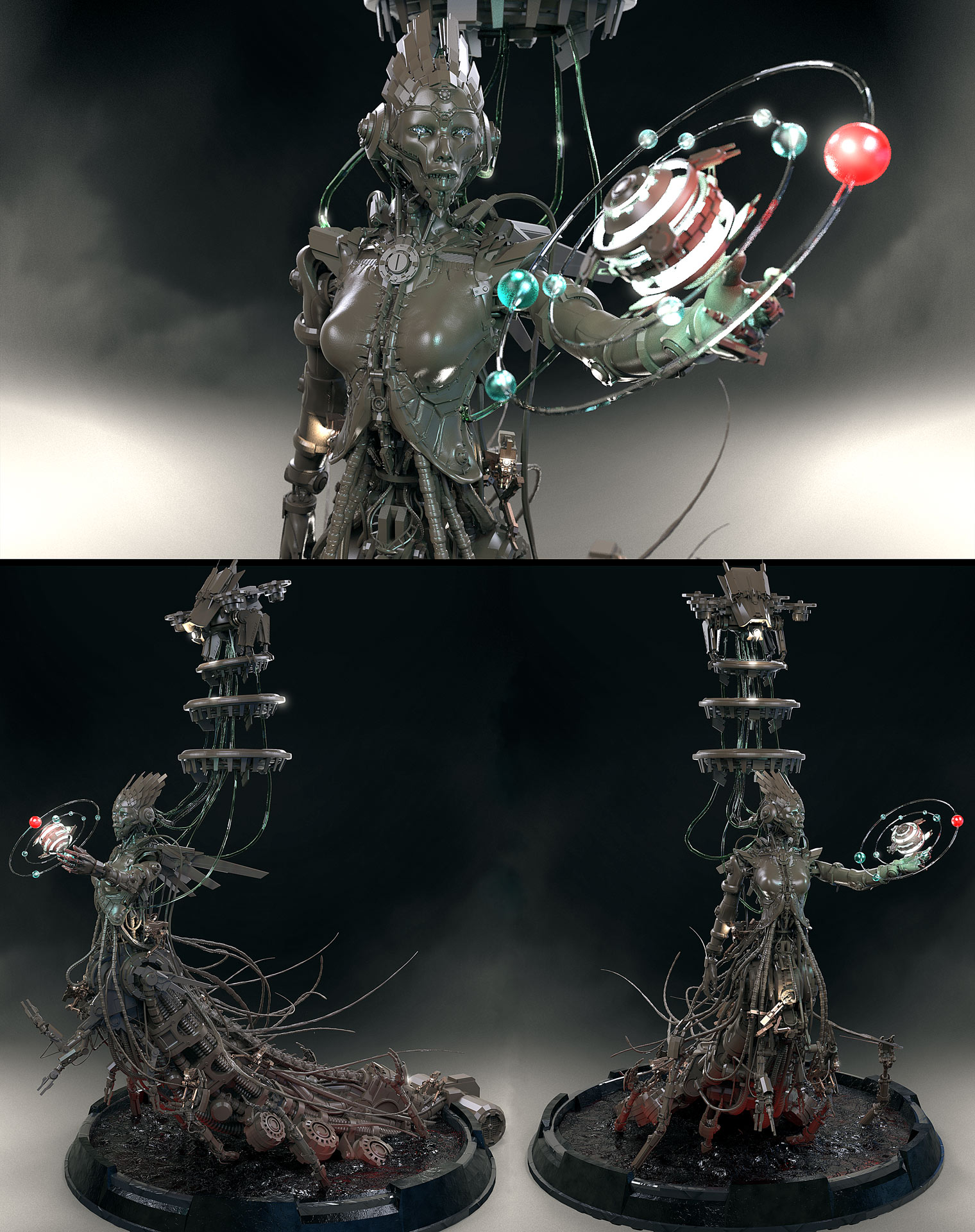 New sci-fi scene, sculpted in zbrush and rendered in keyshot

Very nice body of work with some really top notch concepts
Curious Creatures
A family of curious alien sea creatures.
Scene sculpted in ZBrush, rendered in Keyshot.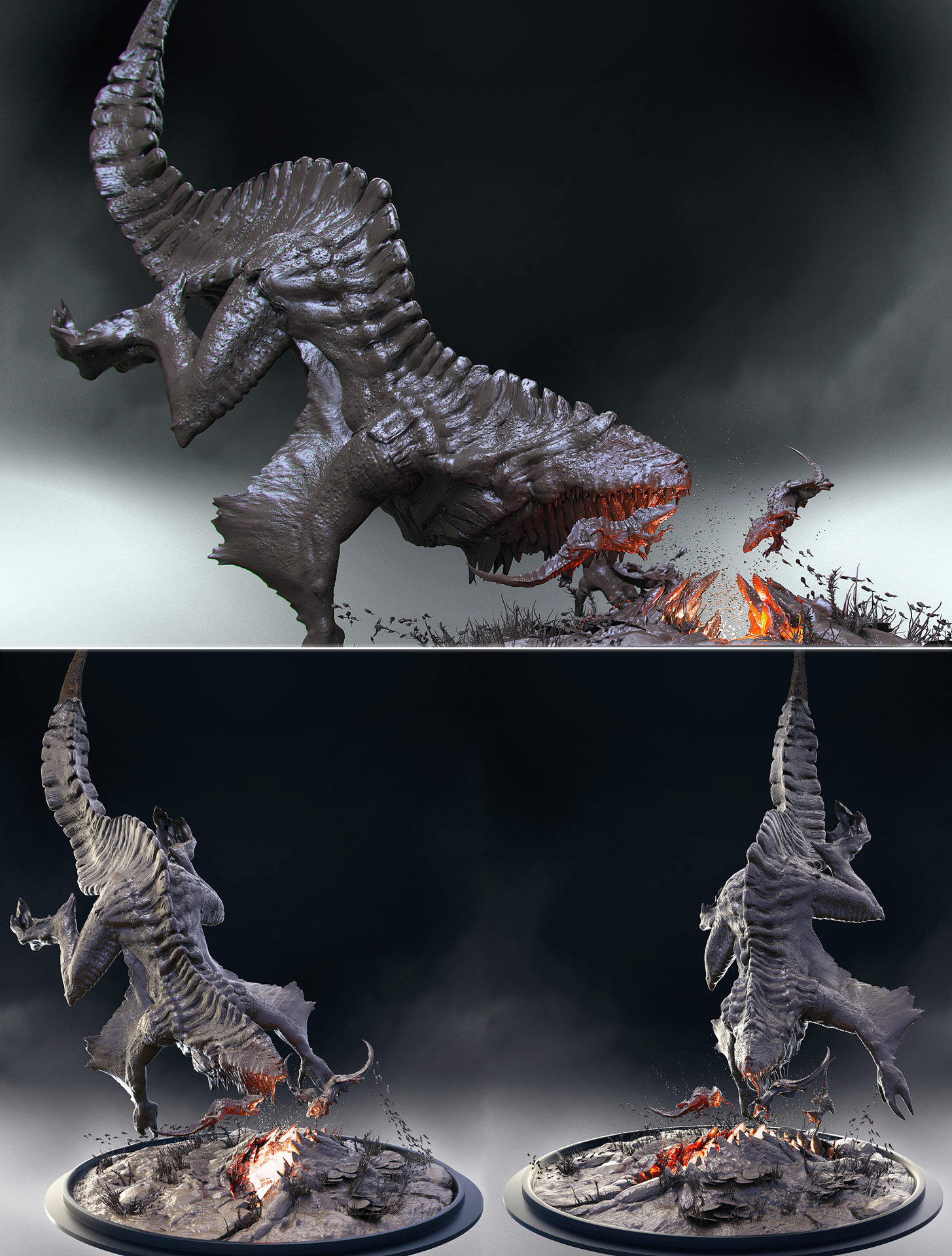 Escape from the Octobots!
The heroine narrowly escapes the Octobots on her seahorse bike.
A sci-fi underwater scene sculpted in ZBrush, rendered in Keyshot.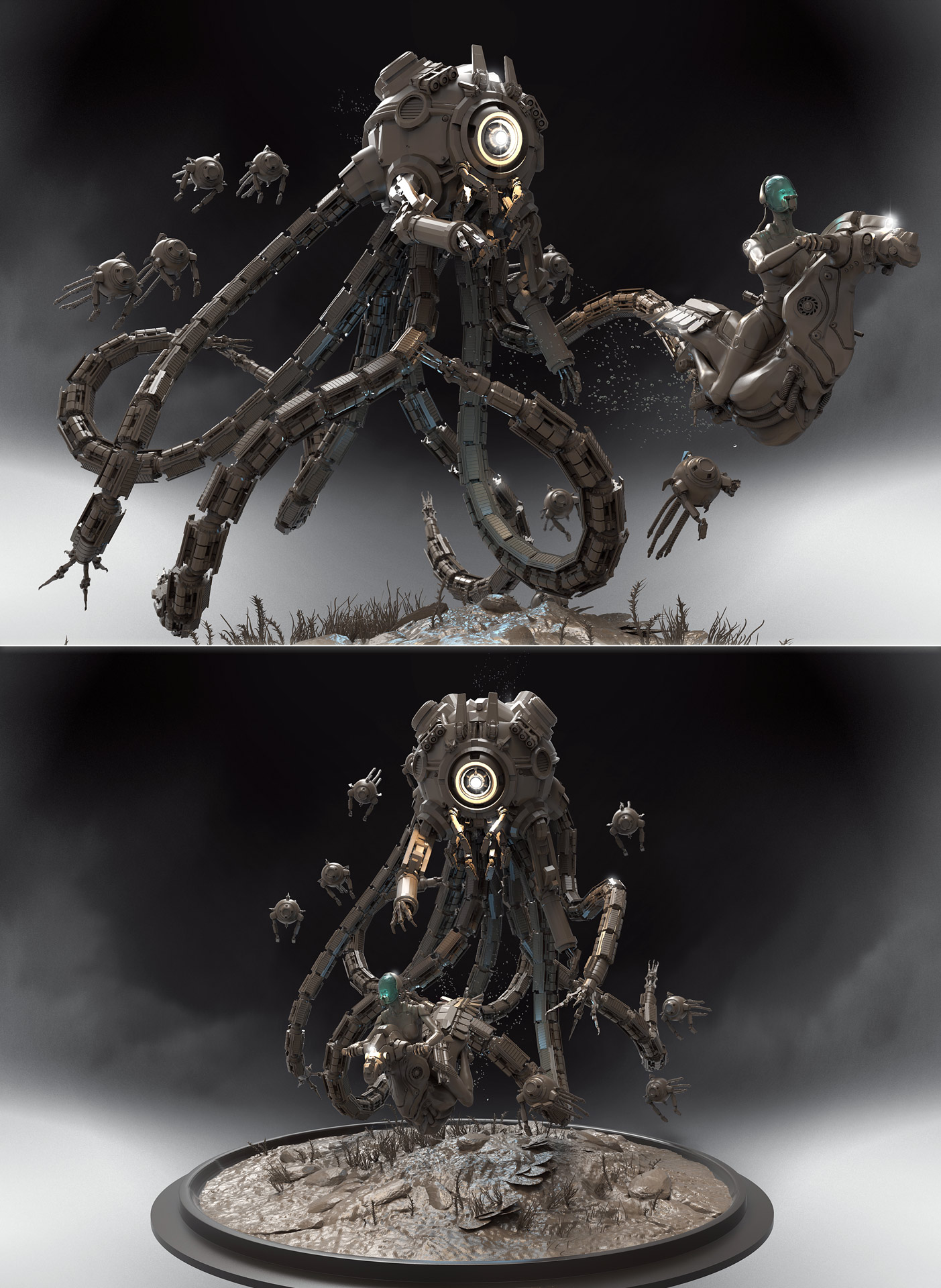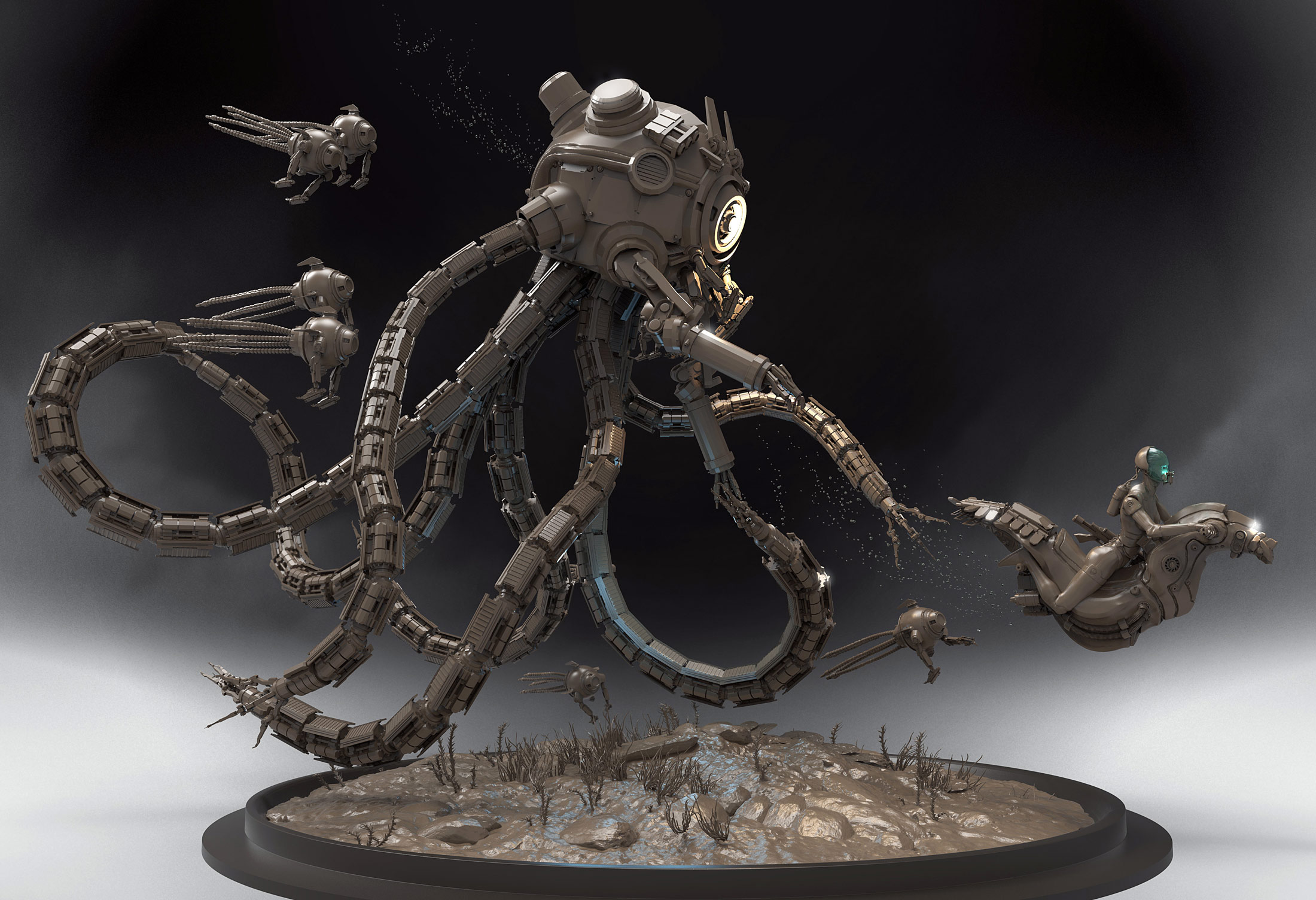 cool scenes and very nice work.
though i think you could have accentuated her escape more by giving her a more dynamic pose. it doesn't really feel like she is escaping in big haste.
keep up the good work.
-r
Love your work. Thank you for posting.
Absolutely amazing! I love it!
That last one is very cool! I also really like the mech designs from earlier in the thread. A few of the recent entries look a bit too "floaty" above their bases to ever exist as a real physical object, but that's simply a practical observation, not an artistic critique. They're still neat designs!
Inspired by Hellraiser and Doom
Sculpted in ZBrush and rendered in Keyshot