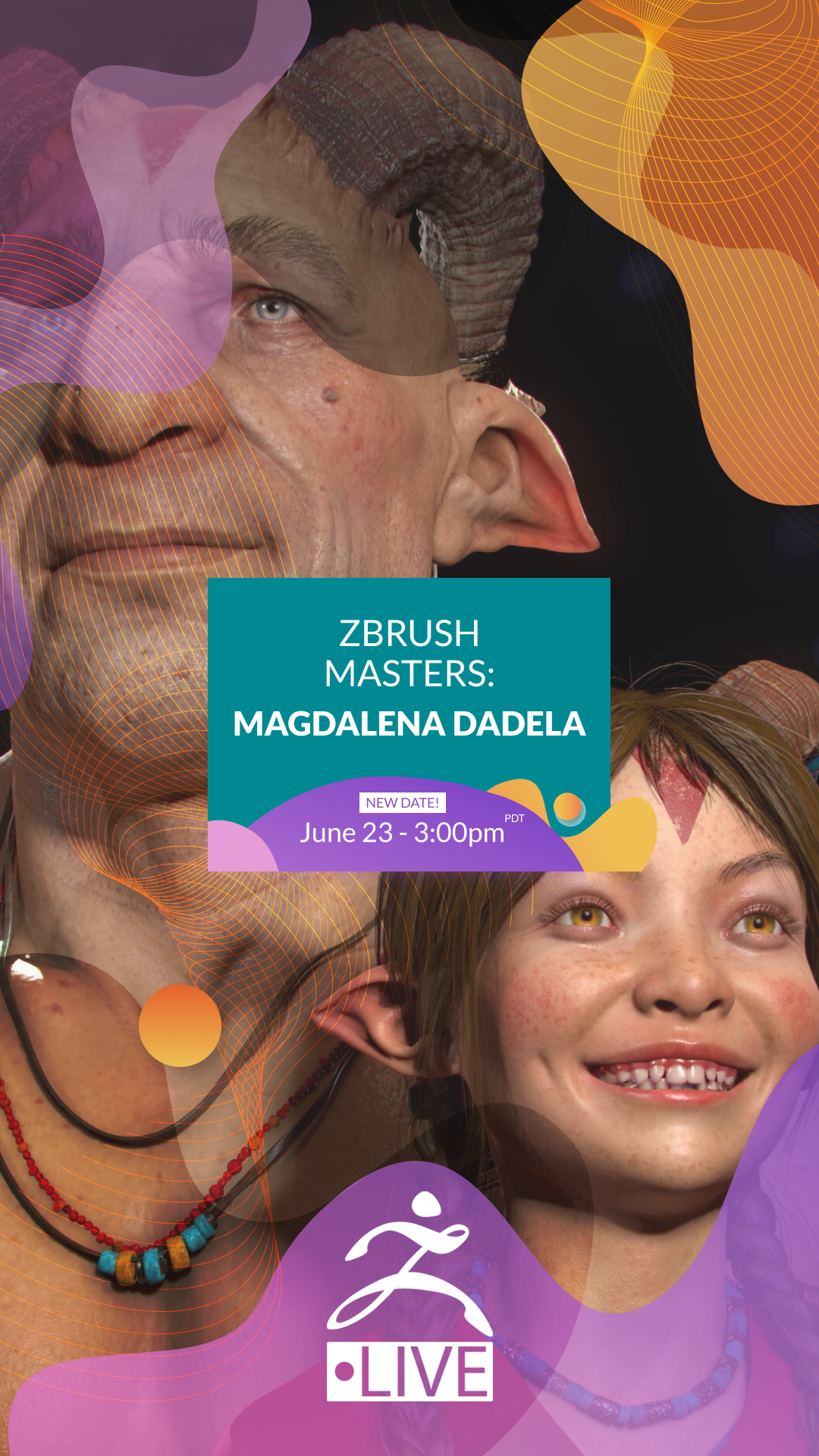 ZBrush Masters Season 2 continues on ZBrushLIVE.com with special guest star Magdalena Dadela, hosted by Paul Gaboury! This is the rescheduled date, since the last one had to be canceled due to technical issues.
2020-06-23T22:00:00Z

→

2020-06-24T00:00:00Z
Make sure to watch this next episode in the ZBrush Masters series.
Giving Your Characters Life and Personality
Segment Summary: Sculpting expressive characters and face shapes.
Where in the World: Montreal, Canada
Sculpting Experience: 15+ Years
How Did You Discover ZBrush? While at Vancouver Film School back in 2005.
Occupation, Industry Experience & Highlights: 14 years experience both in film and games. I worked on numerous Assassin's Creed titles, both games and television, as well as several feature films such as Warcraft the Beginning, Fantastic Beasts: The Crimes of Grindelwald & more! I also worked for Ubisoft Montreal and Toronto, Guerrialla Games, Industrial Light & Magic.
Favorite ZBrush Feature: ClayTubes Brush - It's probably the tool I use the most next to the Move Brush.