Hello, I'm Jason Belec and I've been doing this stuff for over 23 years. It's been a blast. Zbrush has opened up possibilities unheard of a few years ago. I have worked on various features and tv shows and concepts for such projects over that time. And I been involved with alot of new technologies some of which I've developed. Currently I'm in pre-pre-production for 'Origins' a feature created by my good friend Robert Fong. As the Director I cannot express how wonderous it is to have the latest iteration of Zbrush for concepts, character development and the outright ability to just try anything quickly. Zbrush has become the 'No.#1 tool' for development, enhancement, finalization and even tweaking. I hope you all enjoy it as much.
Here are some images. The dragon is 'The White King' in 'Origins'. I've used the new tools to adjust things quickly and easily to get a sense of motion, style and to finess where the detail will be going in upcoming images.
The surfer-cyclops is based on a character on 'The Eternal Zsphere Thread' that was derived from the concepts of Atwooki (Chris Baker). This allowed me to test out ideas without giving away characters I'm working on for other people and has taken on a life of it's own. Atwooki and I have plans for this fella and his girl!
Turntable: http://molecubes.com/cyclopswave.mov
Everything is Zbrush only…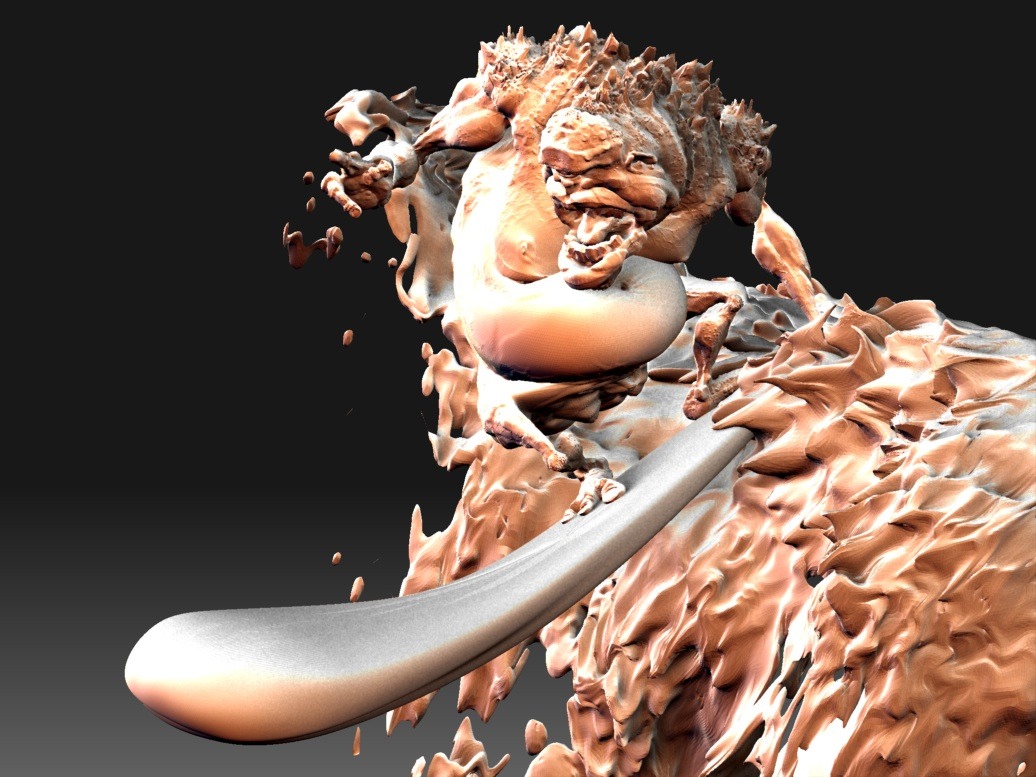 Attachments