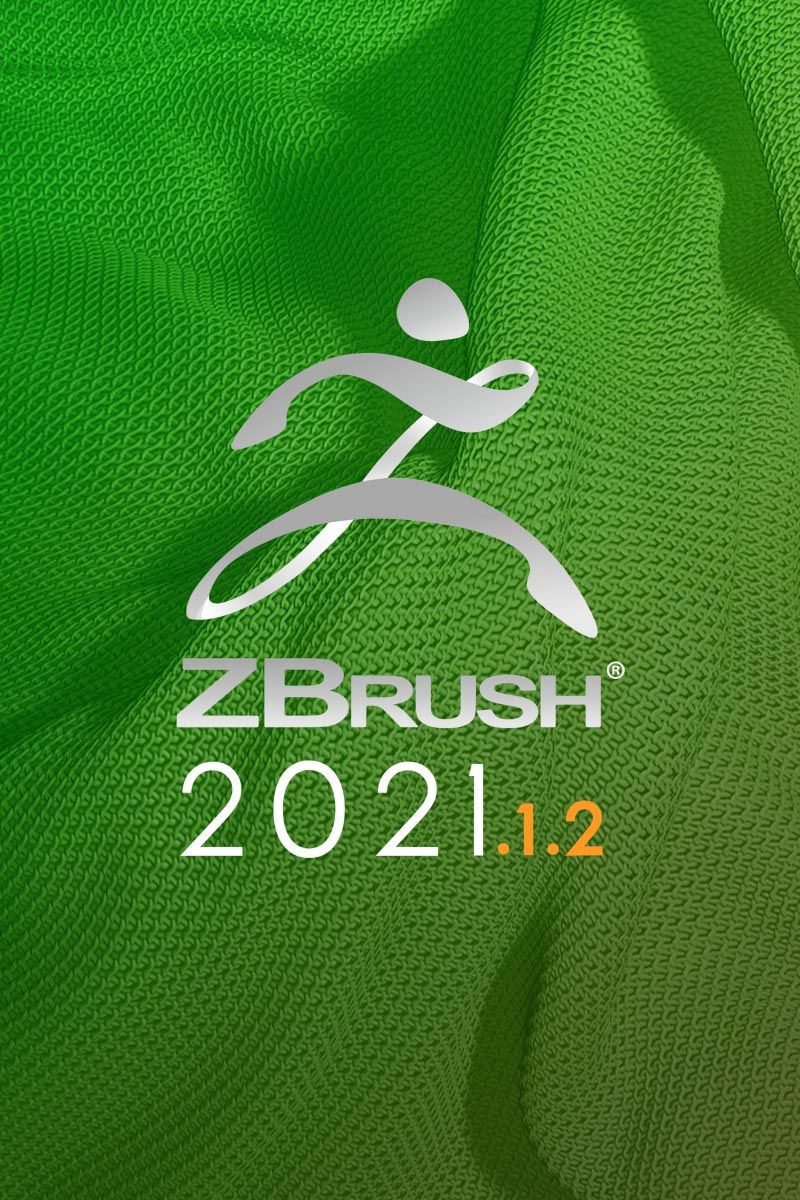 Pixologic is pleased to release ZBrush 2021.1.2. This important update to ZBrush 2021 includes the following:
Version 2021.1.2
Claypolish Surface adjusted
Gizmo3D snap rotation updated
Subtool renaming dialog box returned to normal size
Fixed BPR NPR Filter render issue
Resolved Dynamesh precision crash with subtractive elements
Increased ZSketch stability
Mask By Smoothness adjusted
Fixed copy and paste issue with NanoMesh Subtools
Fixed Document 'Double' stability issue
Fixed Morph target causing shattered geometry
ZModeler >> Poly >> Inset >> Polygroup Island should no longer crash with triangles
Optimal performance updated to increase stability
Weld Points adjusted
NoiseMaker Angles now can be used in 45 degrees
Preferences: >> Performance >> Optimal now stores with the config
Locked custom interface buttons can now be removed
Fixed issue involving canvas layers
Directional masking issue resolved when using roll brushes
Vertex Color issue resolved with OBJ import
Gizmo3D screen space move stability improved
2.5D color spray simple brush issue resolved
FBX export polypaint amended so that displays correctly in 3ds Max
Alembic UVs merged on export
Preferences >> GoZ display issue corrected
Decimation Master now checks for Layer in record mode
Update History
Version 2021.1.1
Resolved Spotlight jitter on Mac OS
Micropoly directory restored on FL licenses
GoZ pathing on Mac OS restored
Version 2021.1
ADDED:
Preferences >> Tablet >> Tablet Driver API to determine how ZBrush works with Windows Ink, affecting performance when using a tablet on Windows. If you experience lag issues when interacting with models, trying one of these other settings should resolve them.
There are 3 options:

WinTab (default mode): Will not handle Windows Ink. This will operate like it did in ZBrush 2019.
Stylus: Handles Windows Ink the same way it did in 2020.1.4.
WM_Event: Handles Windows Ink the same way it did in 2021.
Enhancements/Updates
Stability improved when using 'Transpose Cloth' and Firmness
Preferences >> Gizmo 3D >> Tap to Exit Gizmo Mode now saves with Preferences >> Store Config
Gizmo3D 'Go to Unmasked Mesh Center' now respects local symmetry
Converting ZSpheres to adaptive skin no longer causes twisting on macOS
ZModeler Point >> Move >> Snap to Surface will now save with custom ZModeler brushes
SubTool function stability improved (scrolling, deleting, appending)
Gizmo3D 'Inflate' functionality returned to 2020 settings
Draw Draft Analysis rendering updated
Improved Dynamic Subdivision Post SubDiv rendering
Increased navigation speed when using models with PolyFrame and PolyPaint
Transferring of texture detail to PolyPaint improved
Improved SnapShot3D PolyGroup generation
Plugin: Text 3D and Vector Shapes updated on macOS
Plugin: TransPose Master updated
REVERSIONS:
TrimRect brush functionality returned to normal
Pinch brush adjusted
Blob brush adjusted
For a recap of what is in ZBrush 2021, click here.
UPDATING
If you have ZBrush 2021 (any point version):
You have two ways to get ZBrush 2021.1.2
In your ZBrush installation directory, run the ZUpgrader application. Follow the on-screen instructions to update your version.
If you prefer a stand-alone installer to an update, begin by uninstalling ZBrush 2021. Next, download the ZBrush 2021.1.2 installer from My Licenses.
Please note that this will not modify your current ZBrush installation or desktop shortcuts. It will create a new directory and new shortcuts.
If you have ZBrush 2020 or below:
Follow the instructions in our Knowledgebase Article to upgrade. This will give you ZBrush 2021.1.2 from the outset.
Please note that this will not modify your current ZBrush installation or desktop shortcuts. It will create a new directory and new shortcuts.
Happy ZBrushing!