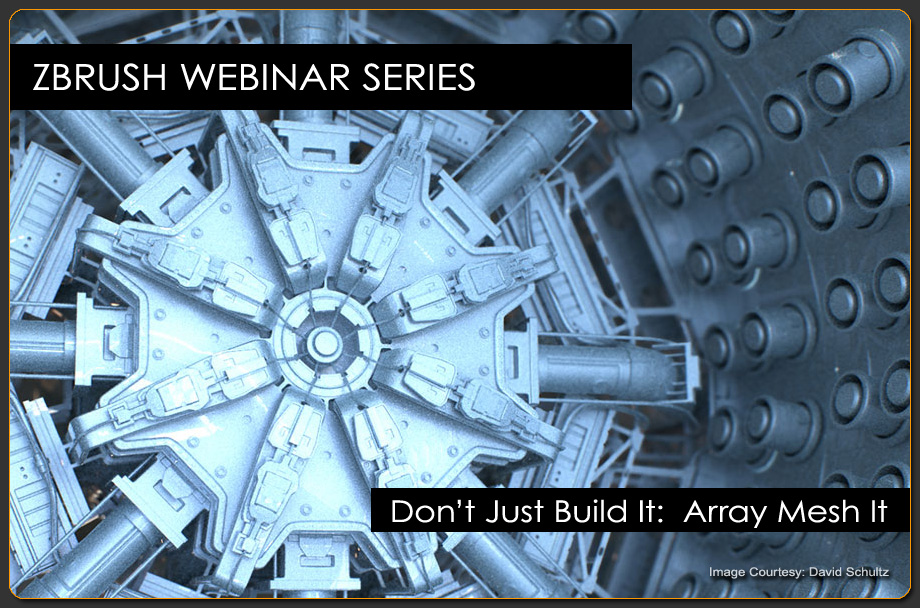 We are pleased to now share the video of our second ZBrush Webinar!
Title: Don't Just Build It: Array Mesh It
Date: April 27th, 2016
Features Covered: Array Mesh (All Options) and using the TransPose Line with Array Mesh.
The Array Mesh feature offers a unique instancing system that makes it possible for you to experiment with elaborate scenes while maintaining a low polygon count. Released as part of ZBrush 4R7, the Array mesh system can duplicate a single piece of geometry as many times as needed, and in boundless configurations. This workshop focused on how Array Mesh can be used to build elaborate landscapes, as well as for adding that last bit of detail to accessories, weapons and small props.
Recap Video:
[youtubehd]n-h0gnpcf4Y[/youtubehd]
Be sure to also check out the Dragon Tattoo Breakdown farther down this page. (Or click here.)
Also, for those of you who missed the last webinar (or wish to see it again) it is available on video.
Click Here to watch The Low Down on ZModeler.