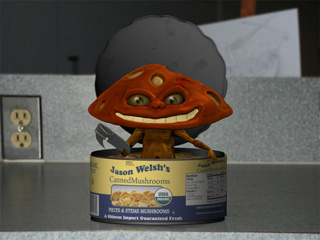 Well I have been developing an online curriculum for many classes in 3D and now it's Zbrush's turn for a brand new shinny season 2.
Free of course.
Later there will be a high res version of it but for now all you really have to do is watch and learn
This will populate my www.houseoftutorials.net curriculum project when done. You are all free to login as a guest to the site for a preview.
The first video describes the series and why I wanted to redo some of the lessons.
CHAPTERS 1 AND 2
0100 Introduction
[veoh]v14159327BXhZnqg7[/veoh]
0101 Interface
[veoh]v14159326T4nZGr9W[/veoh]
0102 Navigation
[veoh]v141593285hd7SFeq[/veoh]
0201 Sculpting Intro
[veoh]v14159329dEtRRj8R[/veoh]
0202 Squirkle
[veoh]v141593304sdkqqDE[/veoh]
0203 Andrew Loomis
[veoh]v14159331DHA89KZS[/veoh]
0204 Sculpting Basics 1
[veoh]v14159332mEbEbHnt[/veoh]
0205 Sculpting Basics 2
[veoh]v14159333bdMd927a[/veoh]
0206 Sculpting Basics 3
[veoh]v14159334aDa879bn[/veoh]
0207 Eyes
[veoh]v14159335XwxM6DcK[/veoh]
0208 Polygroups
[veoh]v14159337NwgsFXMZ[/veoh]
0209 Zspheres in Sculpting
[veoh]v141593364EAE9nR3[/veoh]
0300 Intro to the Zsphere
[veoh]v14179254bFCXZNkA[/veoh]
0301 Structure of the Zsphere 1
[veoh]v14179255pDfaQ3sR[/veoh]
0302 Structure of the Zsphere 2
[veoh]v14179256SzF4Tdp9[/veoh]
0303 Structure of the Zsphere 3
[veoh]v141792537cafkmxN[/veoh]