Very cool man.Extremely realistic models.good job:D
Really cool dynamic pose. I like them all. Are they rendered in ZB.
Very kool, i like them all.
Very nice work.
I really like the last head. Are you going to make an MMA fighter out of your full body figure?
Thanks for sharing,
NickZ.

yeah! great to see some new stuff from you.
the models looks amazing. great dynamic pose.
just went by your site btw. lotta stuff, there too, i haven't seen before.
this stuff screams frontpage.
-r
clean and nice scuplt, man , i like your model and style very much , waiting more updates:D
Merci Calin

Vlad, thanks man. Yes, I they are all rendered in zbrush and this saves me a headache.
Alphagsv thank you!
Thanks for the comment Nick. I don't plan to make a fighter. I have one, that I've made some time ago, on my website. This guy was made as a base mesh, but I've got a little carried away with the definition.
Thanks abyss! I've posted most of my work here, but there is so much great stuff around, that it quickly gets unnoticed.
Hey skull_monster, thank you!
barbarossaX, thanks. I've been trying to focus more on the fundaments, so I haven't gone into details too much.
Here is a quick model I've done today. It's inspired after Auron from FFX, minus the glasses. I've recently started playing some older classic games that I've missed…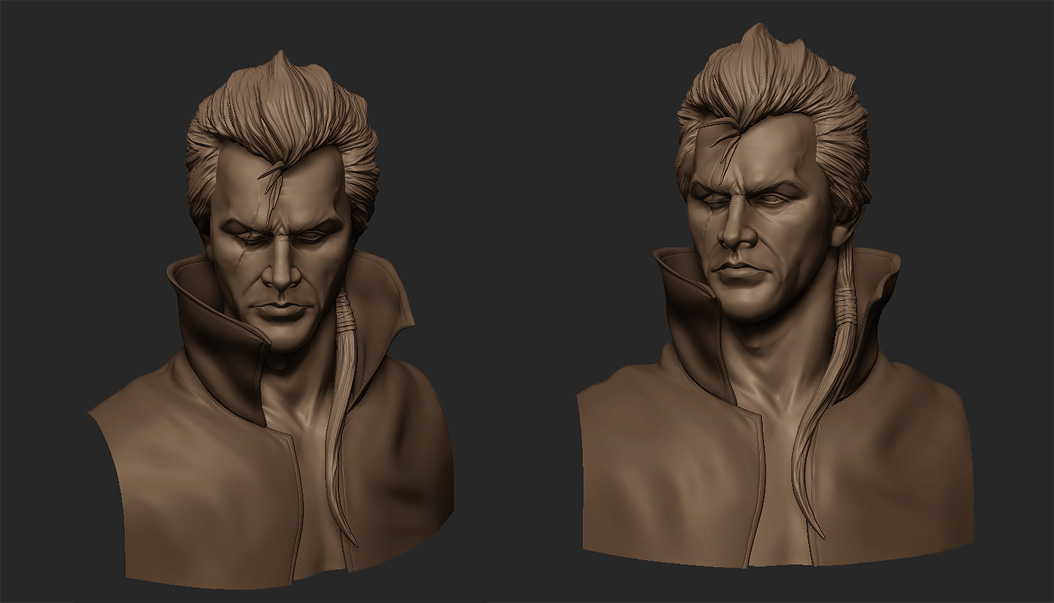 Cheers
Nice model hair is great!
Dude that sculpt is freekin sick. Possibly the coolest sculpt of a character I've ever seen too, even if it is a remake
man love your work! great stuff!!
Alex Oliver
Great attention to anatomy. Wonderful heads.

Thanks nellement ! I've tried a different method on the hair this time.
Dryn, I'm very glad that you like it

thanks
Thanks Alex, you know that I'm a fan of your works


Hi Brett, thank you!
I've done some practice today on some generic heads without reference. I'm not good at capturing likeness anyway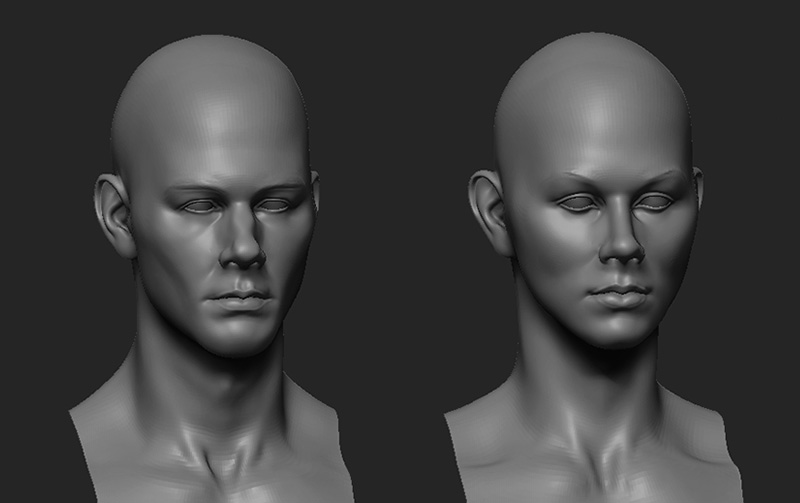 Cheers
i love the shape . without over detail .

very great , you'll be become a master , man

really nice sculpts here man
i like the golden male head…lots of character there and feel fresh
i do agree u foucs more on fundmental now…and that's really what i did right now…cos the form/propotion/gesture is the most important for character work…detail is only enhance the model
let's keep learning man:D
Jason