great sculpts here.


phat thanks
vlad74 thanks man
hey iatriki, thanks mate
barbarossaX I hope you are right thanks


Kupo , yes, that's exactly what I'm trying to do.
rodion vlasov thanks man
I finally decided to get a wacom. Until now I was pretty comfortable with the mouse, but lately it seemed that it's holding me back. Now I'm trying to get used to it and relearn the sculpting techniques.
I've made another revision on the male model. It is a bit more towards the stylized side/ comics look.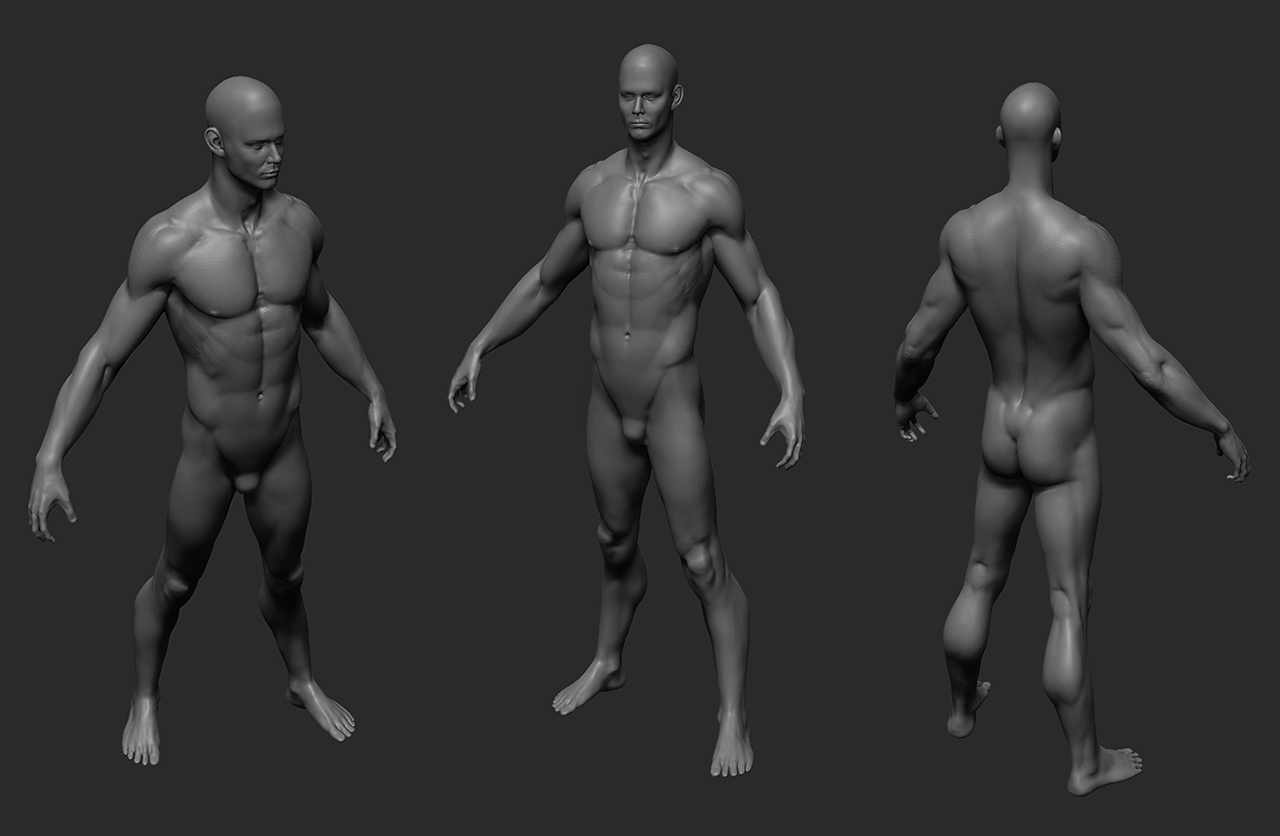 And another wip on a character that I've started.
Cheers
Brilliant work!

are you saying that all your busts on page one were made with a mouse???
if yes your pretty hardcore!
i really like the full body male definitly one of the best ive seen.
looks realistic and not pumped full with stereoids like many others
with that clothes on this is at least as good as assasins creed highres modelling
did u use fabulous baseman shoes basemesh on the character?
or is it just the same kickass pose?
looking forward to a textured, rigged, and animated version
great sculpts!! love all
Alex Oliver
My jaw is still on the floor about your using a mouse until now!
GREAT stuff here man, but the area around the serratus anterior seems awkward to me.
khalavi thanks!
Disco Stu, yes. everything that I've done untill now that's on my website was done with the mouse. It's not that bad when are used to it. I think coming back from the tablet to the mouse would feel very awkward.
The cloth was interesting to do because I haven't found any good ref to follow.
The base of the model was done in max. I didn't touch the black parts yet.
Posed yes, textured maybe, animated not so sure


vlad74 thanks man
alexleia thank you
TonyEdwards, thanks. Yeah I agree with you. That area looks a bit fuzzy now and the serratus could have been more horizontal.
Had some time to work on some bits. It's great to work with a tablet.
The head wasn't planned… I thought I would do a quick model for reference and put a gas mask on top, but I've got a bit carried away… not sure how I will continue.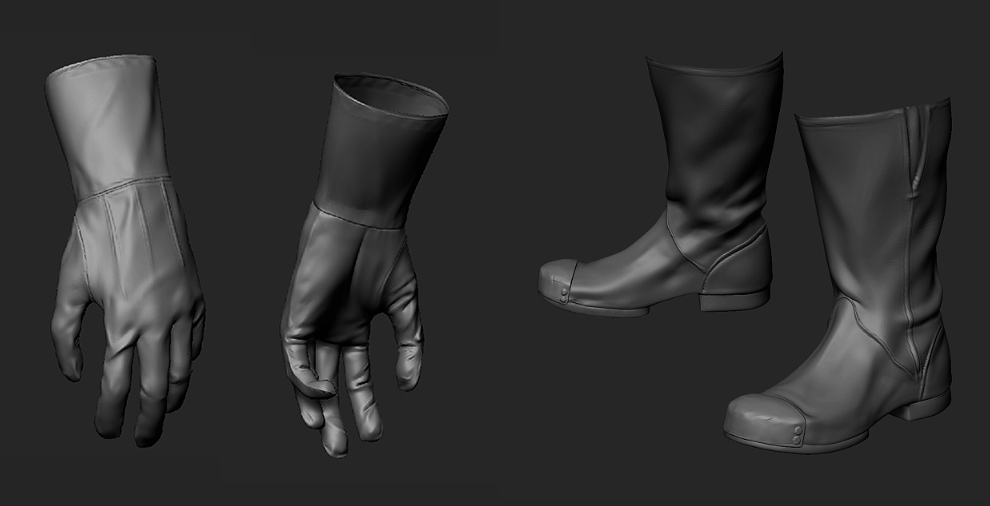 Cheers
Great stuff here! I´ll keep watching;)
Regards,
Carsten
Superb models, as usual



Really great stuff, I love your cloth.
very cleam models ! great works !
Lucky_1: thank you!
Carsten: thanks, I hope to have good stuff to post


Sebcesoir thanks man!
skulll_monster: thanks, I'm a bit forced to keep them clean because my machine is pretty old and I can't go too much into details


vlad74 thanks buddy
I squeezed some time to finish the model and I managed to get the it into max and make some renderings.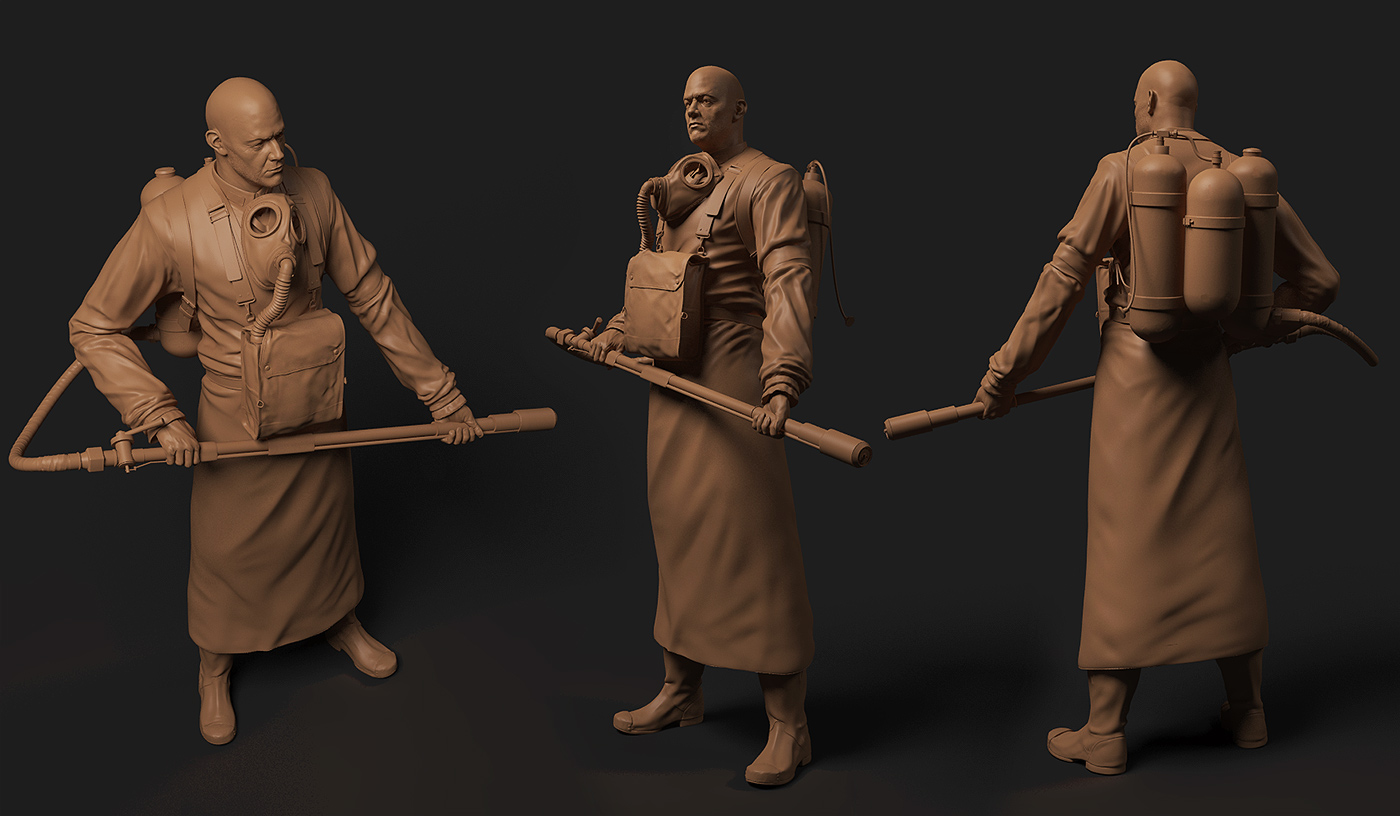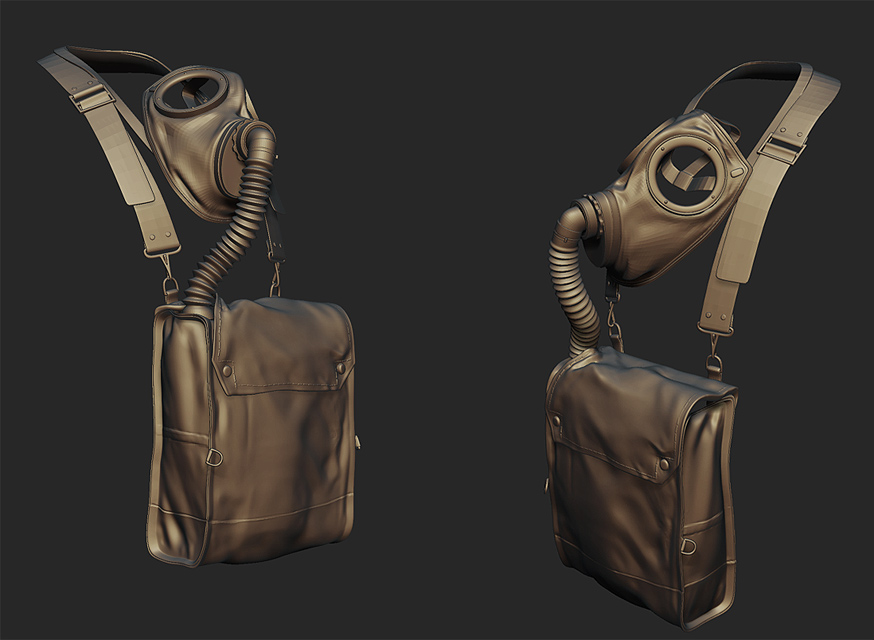 Cheers
beautiful man
really beautiful model i can say
the face is great…also the clean & nice detail
good job
Jason
Whoa I need to study your work in detail sometime. You really have form and clothing wrinkles down!
Congrats undoz, great piece

Good stuff to post? This is awesome and inspiring!


Please show us more of this.