Thank you! many reaction! glad!
UDN is a tutorial site of UDK.
I learned a lot in this.
Really great tutorial! Please check!
http://udn.epicgames.com/Three/WebHome.html
introduction of Realtime SSS.
Two types of translucence of UDK.
Transmission
http://udn.epicgames.com/Three/MaterialExamples.html
ScreenSpaceSubSurfaceScattering(DX11)
http://udn.epicgames.com/Three/ScreenSpaceSubsurfaceScattering.html
I use both.
It is difficult to describe in words.
Check on the transmission of the tentacles.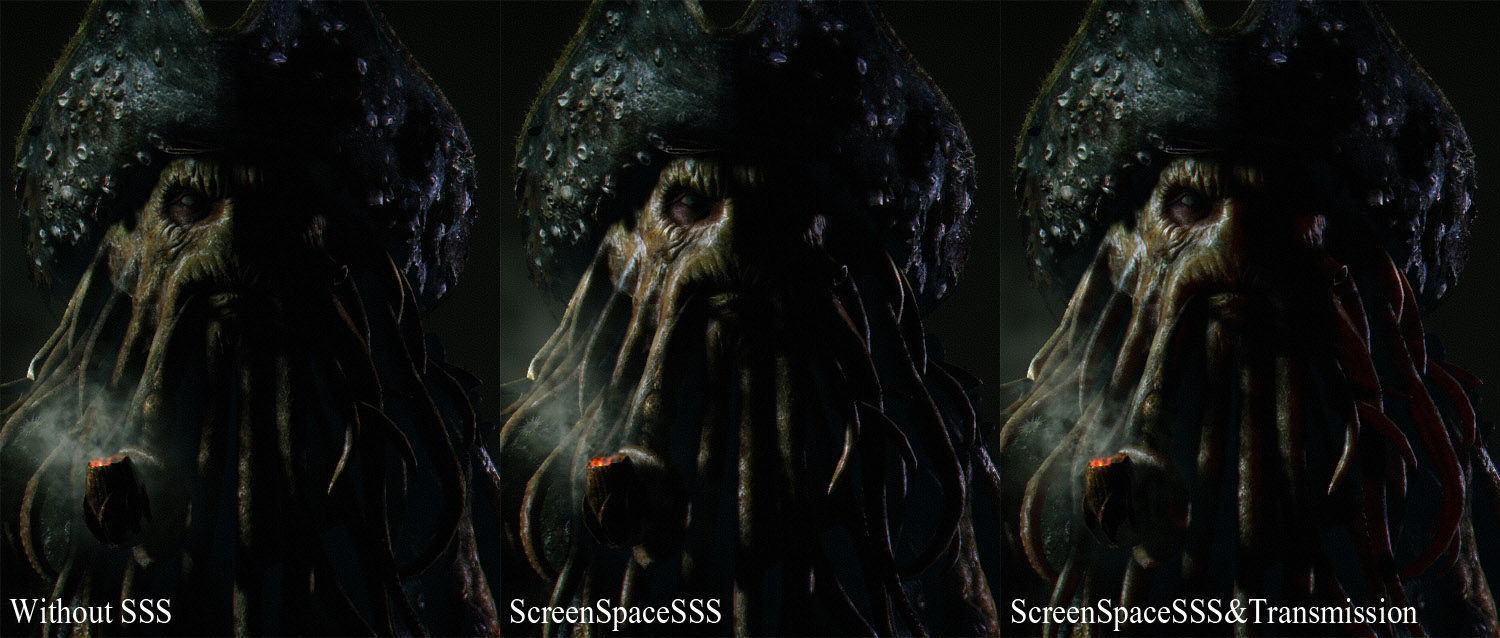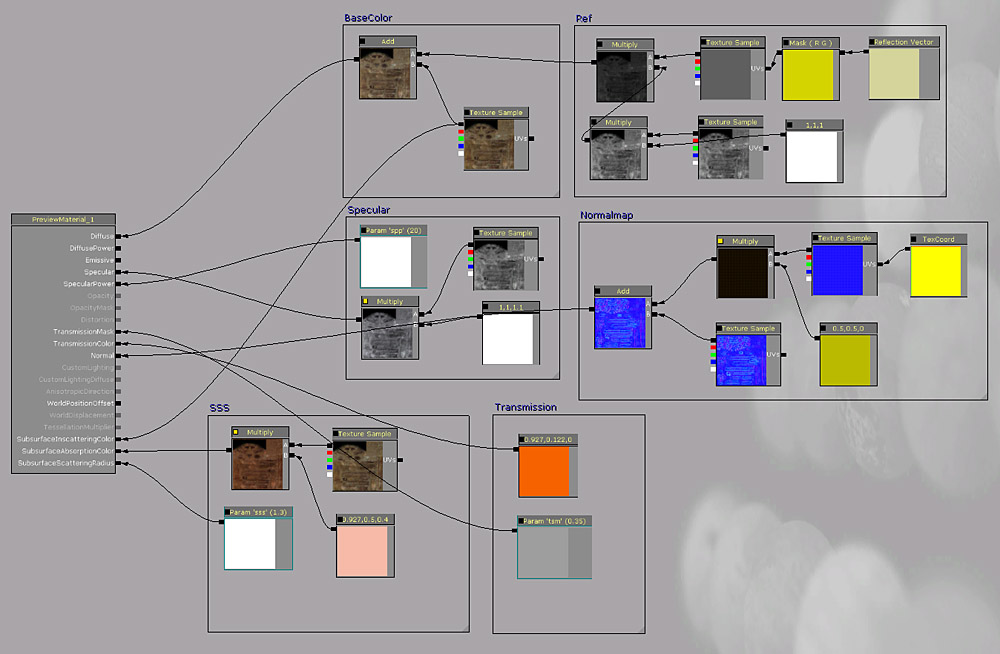 SSS can also use mask.
example of using a mask.
In this image, use a lot of redness on the edge of the ears and wings.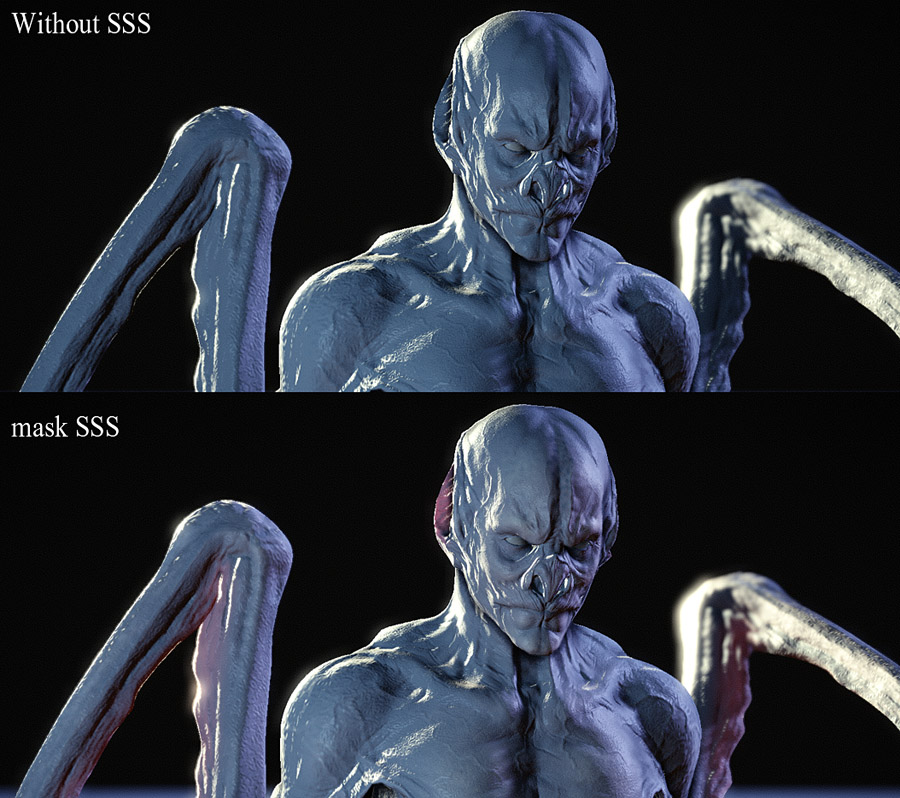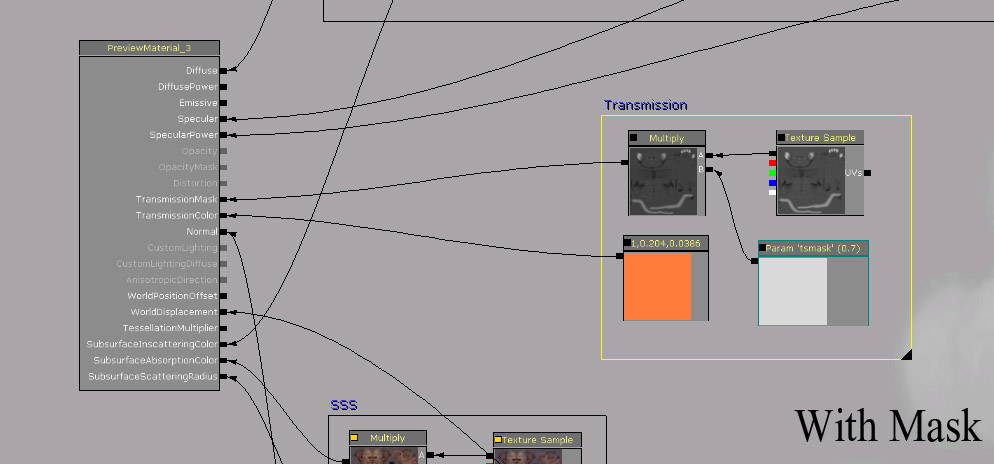 "transmission" is easy to feel out the redness!
Other Fan art. personal works.
Starwars "Jabba the hutt"
This model does not use a lot of time.
Was completed in about 20 hours.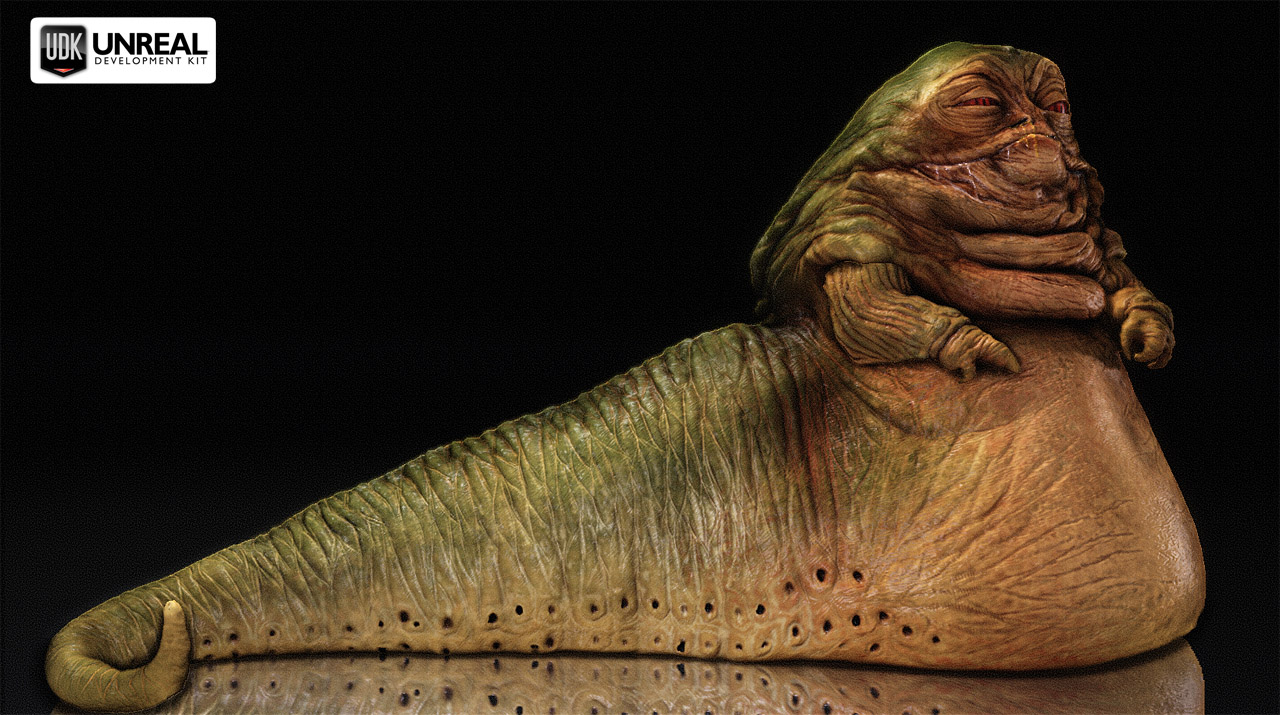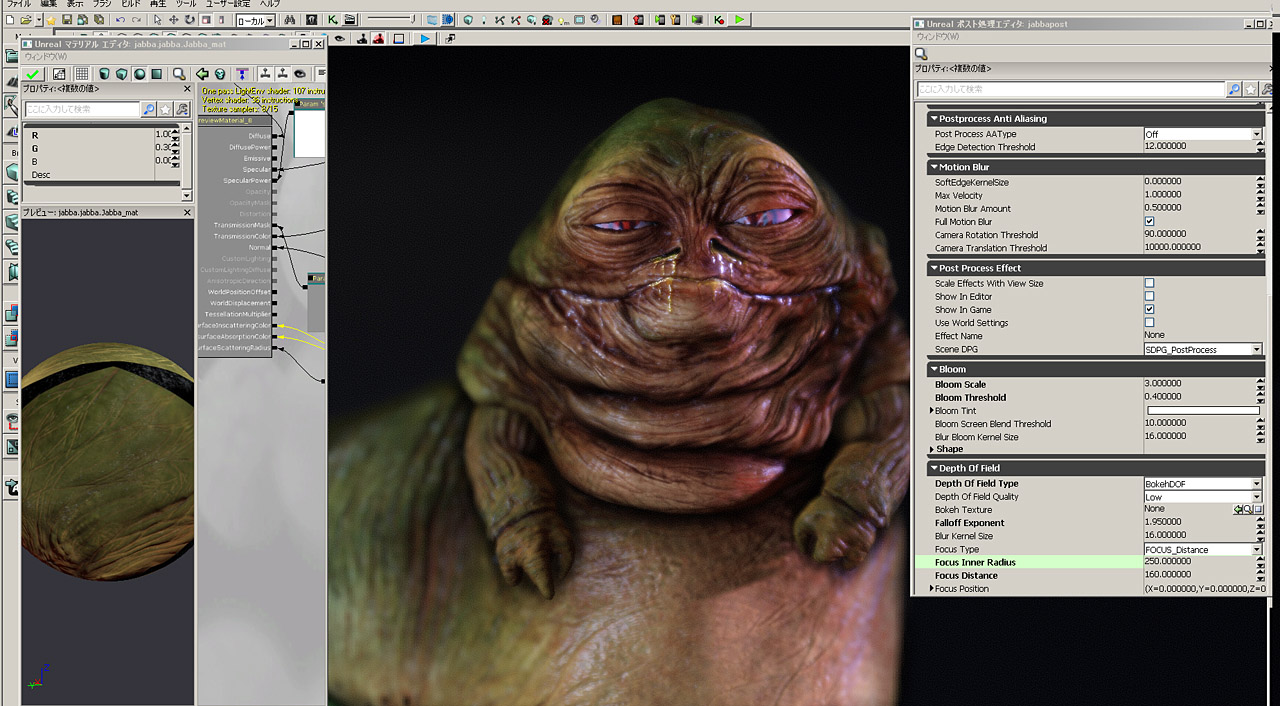 Sculptris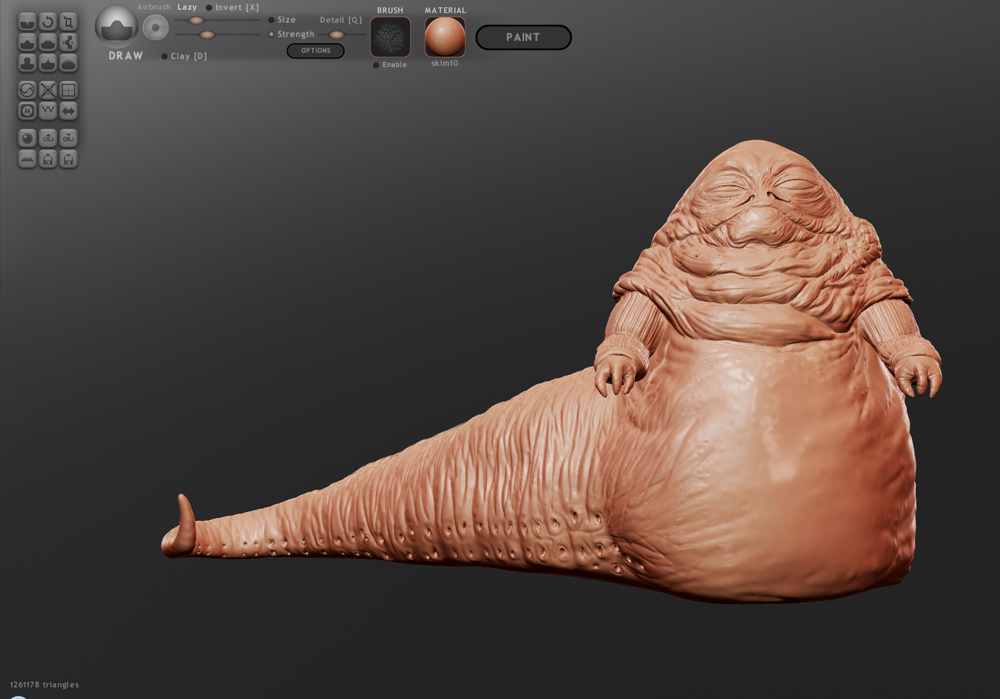 Zbrush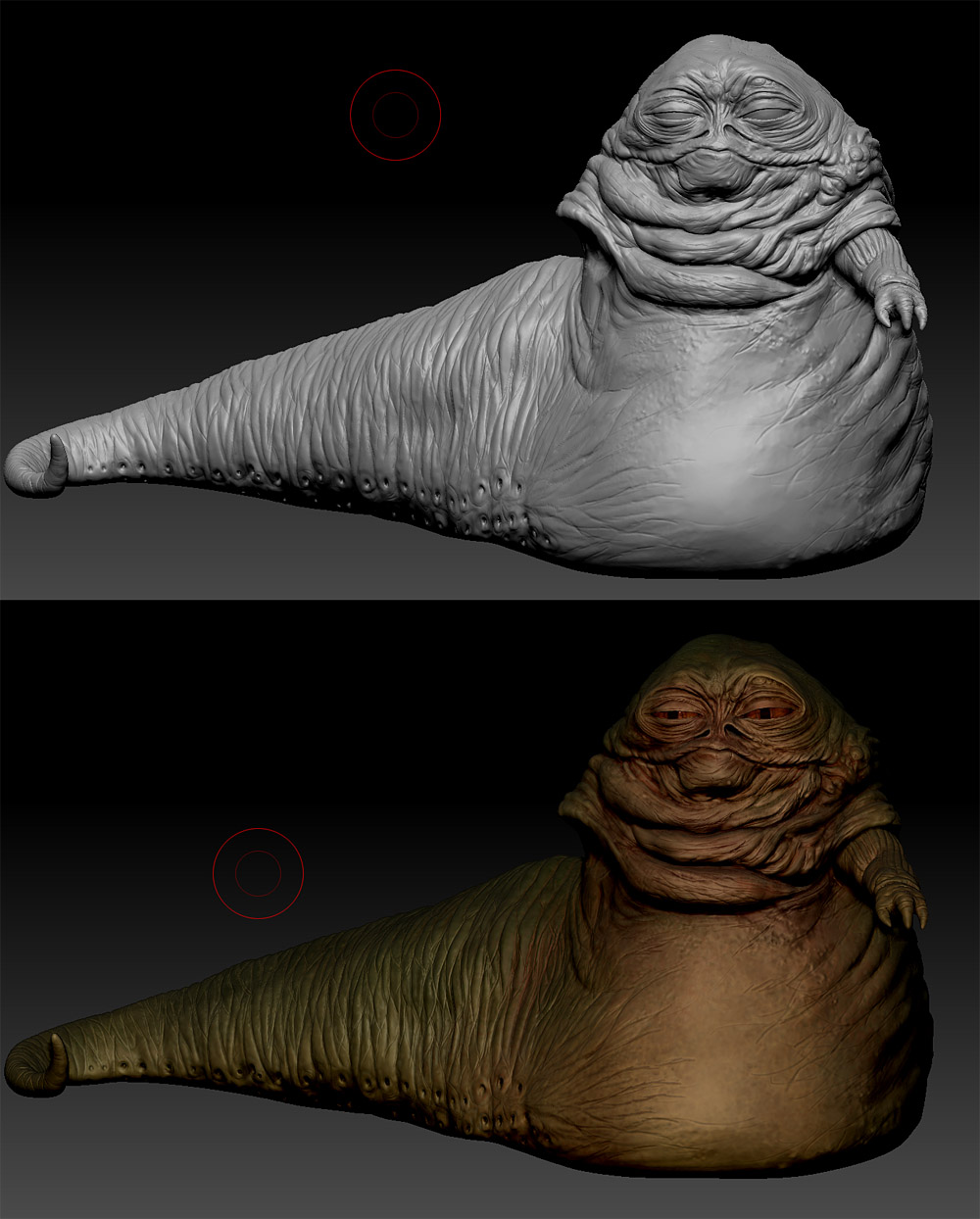 Thank you!