THANK YOU THANK YOU THANK YOU

small_orange_diamond

small_orange_diamond

small_orange_diamond

small_orange_diamond

small_orange_diamond

small_orange_diamond

small_orange_diamond

small_orange_diamond

small_orange_diamond

small_orange_diamond

small_orange_diamond

Very ingenious. Never would have thought to use Micro Mesh!
Thanks for sharing! very impresive results, so great idea!!

small_orange_diamond

small_orange_diamond

small_orange_diamond

small_orange_diamond

Wow, this is really awsome!
I'm impressed.
And thank you for sharing your technique with us!

Thanks Everyone Glad you enjoyed the Tutorial!
Nice tutorial!

Hey man i'm glad you like mine tut too and here is a test following your instructions.
Pretty cool, the only thing is the visible pattern when you have some different quad
but at the end the result is very interesting considering how fast is the process.
Many thx again! Here i've added some fibermesh too together with micromesh of course.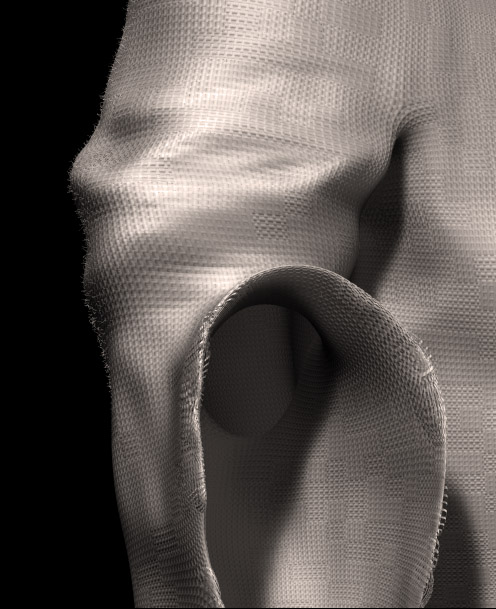 Looks Cool! Definitely going to add fiber mesh to the cloth on my Reaper Design, it adds that fuzziness to the cloth. As for that pattern, thats the problem with using Micro Mesh. I think if the topology didnt flow so evenly over the mesh you wouldnt have that pattern show up so much, so add some more wrinkles in the cloth to help break it up. Also hit Align Edge in the Micro Mesh tab, some of the edges maybe turned the wrong way when it generates the Micro Mesh.
the amount of terrible looking ripped cloth models is too Darn high…hopefully this awesome tutorial eliminates this going forward
a lil bird told me zbrush will have cloth physics soon

Thats why I came up with this Technique, everyone uses Alphas to give a Torn look to Fabric, I wanted real Geometry to play with, I was so excited when I got it to work. Thats the cool thing about Zbrush, If you can imagine it Zbrush can help you create it. That would be so Cool if Cloth Physics is coming to Zbrush, definitely make an Awesome program even better
I completely forget to push the Allign button!
Argh now it's ok…damn me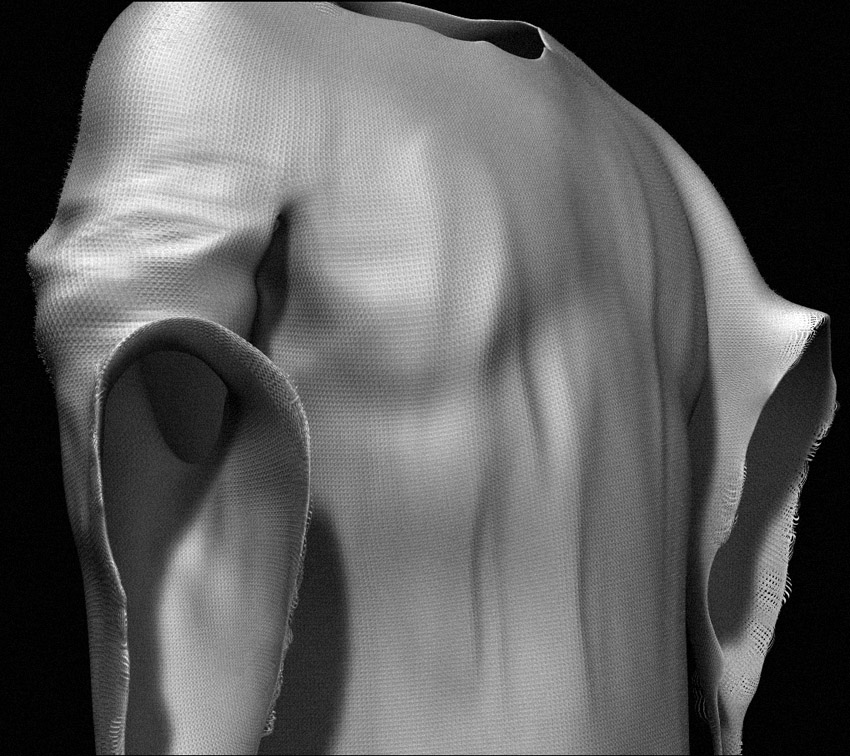 Thank you for this tutorial!
Awesome!
Sorry I forgot to mention that during the Tutorial. I'll mention that in my PDF version that I'll put out soon. It didnt happen to me during the making of Tutorial, so I forgot to mention it. Your Mesh is looking much better now.
Well so you can now mention it on the pdf…it is very useful. I see some limit for example if you want to paint or texture the model with micromesh as the mesh is in low subdivisions otherwise it's impossible to manage it. Im trying to find some other quick method to add to yours. Wating for the pdf and have a good work

Thanks again, bro…really great tut!