Here we go again

[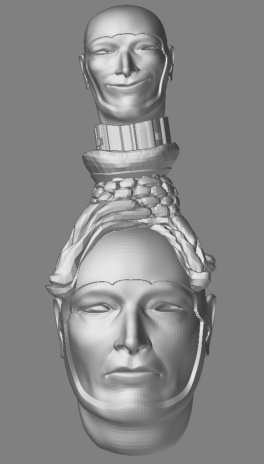 ]
Lemo
Lol - Awesome! :lol:
Picked it up.
Friday@11:30 EasternST

Just added arms and a few centuries… with Jantim's super eroded metal.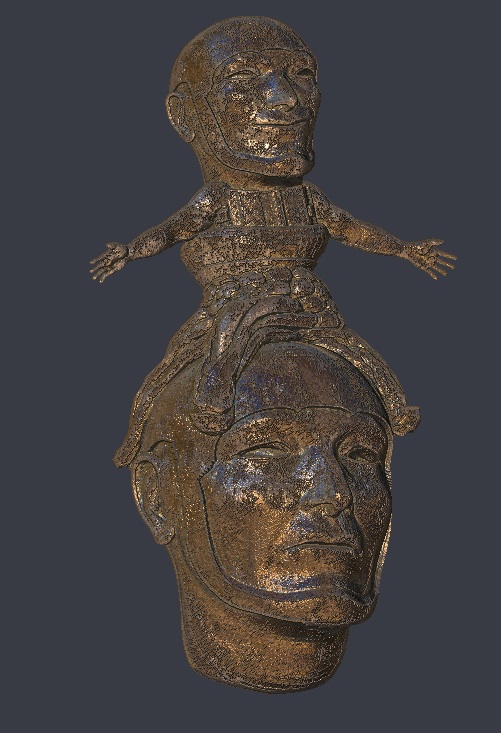 My God what have I done!
LOL, I wonder what this thing will look like after a week or two?
Great work! OK, I got it again.

17:18 GMT
Wheeeeeeeeeeeeeeeeeeee
This is really FANTASTIC hahahaha
Great fun!


small_orange_diamond

small_orange_diamond

Lemo
-Woody-… According to my theory, this is the end of all CG contests! After a reasonably long time, all techniques and an unparalleled amount of detail will be in this piece of art, thus making it impossible for the single artist to even remotely compete with the beauty and complexity of this piece!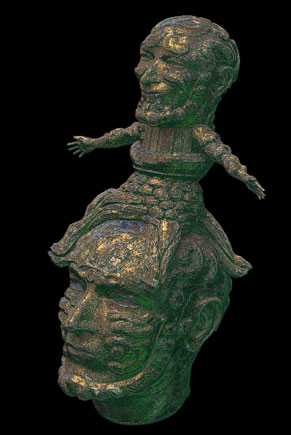 Download file here (version 3)
There we are… next person?
Inca motifs! It's getting older every pass!!!


If someone wants to subdivide the mesh once or twice to detail, I'll higher the upload capacity.
He has to get around somehow… Right??!

small_orange_diamond

small_orange_diamond

small_orange_diamond

[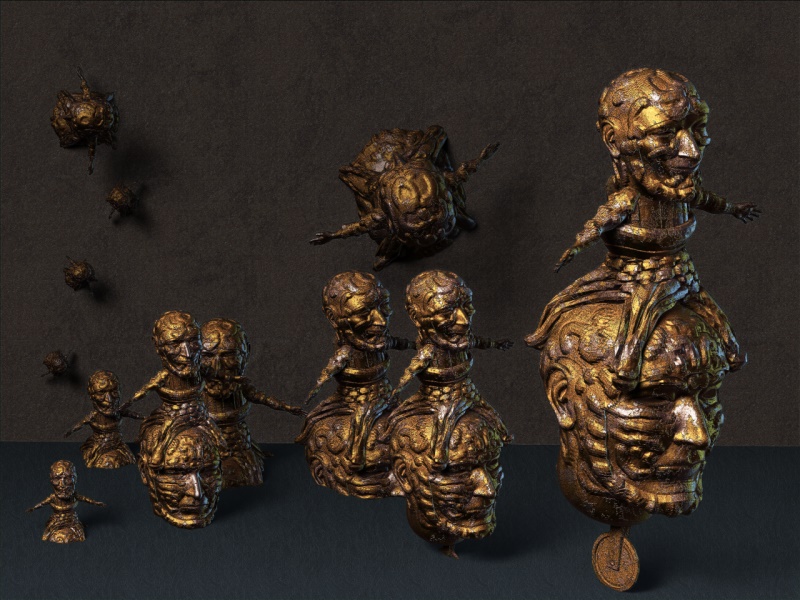 ]
Lemo
:lol: :lol: :lol: Roll baby roll…
Squeak squeak squeak
LOL
Lemo
My God it's growing, KILL IT, KILL IT!!!
ROFL…
It looks like a pimp's freakish hood ornament.
That's a pretty cool pizza cutter!
spotted. [attach=23409]rolling.jpg[/attach]
Attachments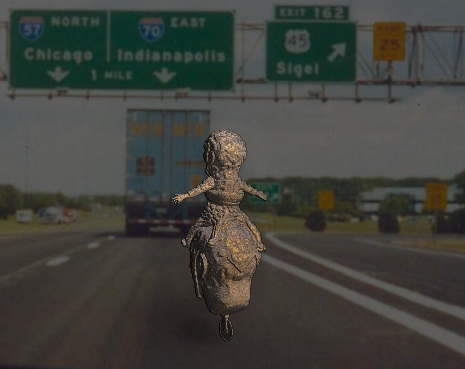 What the heck is a PizzaCutter doing in Indianapolis?
HAHAHAHAHA
Lemo
I used to live in Indianapolis. I think I may have passed that thing on my way to Florida…after slicing a few pizzas of course.
Hmm, maybe it's on it's way to meet a Chicago Deep Dish Pizza lol
Lemo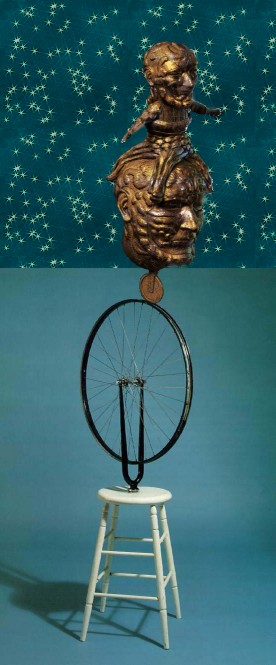 Pilou + Duchamp + Zbc