wip
Attachments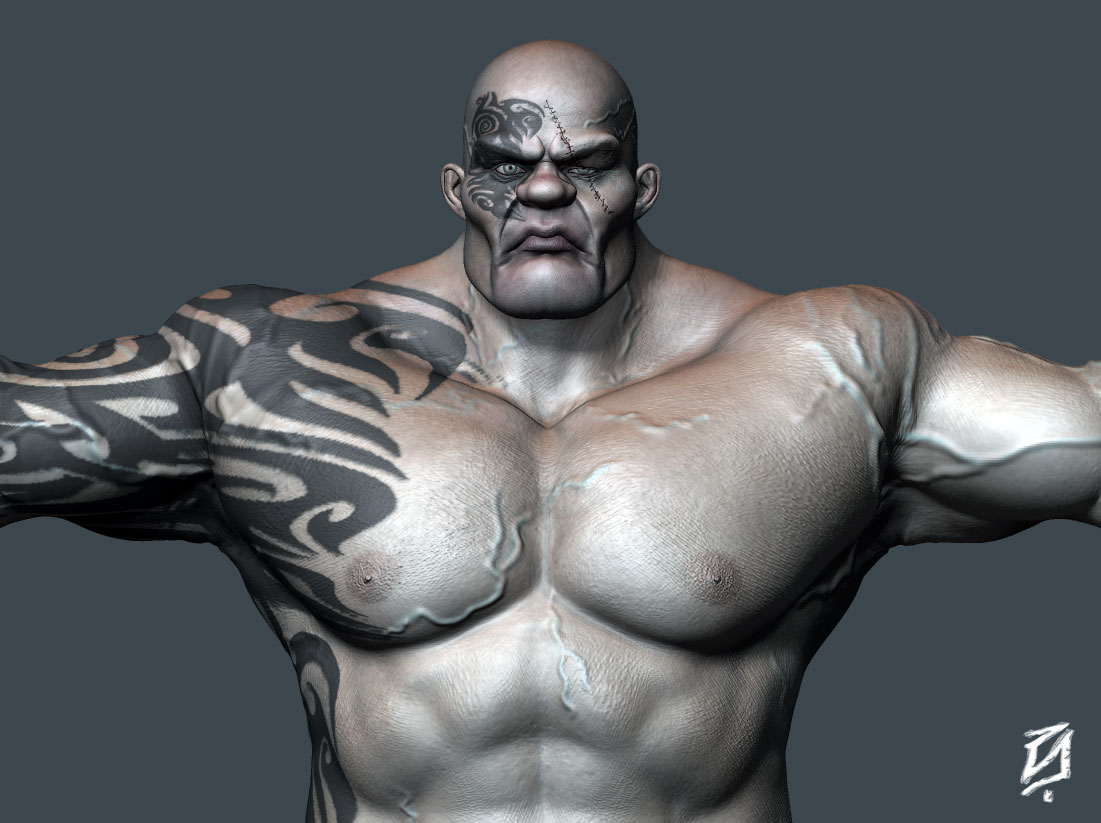 Great Model so far - but the veins are a little too thick (imho) and the tattoo shows some artefacts as far as I can see.
The face is very good and I like the expression.

Yes, the veins are thick, I wanted to make it look this giant grotesque and used some bodybuilders references and stuff, about the tattoo I want to give it a not very clean, as when someone does with your hands and not machine…understand.
Thank you very much for your appreciations and I'll keep in mind, ah! and congratulations for your turntable model.
Greetings.
I love the sculpt - the anatomy is great.
The veins seem a bit much, at first, but after seeing your body builder reference, it totally makes sense.
The tattoo is what kills it for me. A few things I'd like to share, by no means am I a pro, just purely some ideas to consider.
Personally, I have many tattoos, and studied/continue to study that style of artwork.
In most cases, hand poked/bamboo tattoo work is cleaner than machine work - you are laying each dot of ink, one by one, instead of dealing with a tattoo machine (which feels like drawing with a vibrating pen)…
At first glance, without the explanation of trying to make the tattoo look like a crappy jailhouse tat, it honestly just looks like you used a pixilated tribal alpha. Look at pictures of tattoos, take note of how the ink wears, and how (and where) there are imperfections.
Also, consider the fact that skin absorbs ink differently across the different surfaces of your body.
Hope that helps a bit.
I really love the character.
I love your style of sculpting.
Will definitely keep following your work.
Keep it up
Corey
Thank you very much for your comment, You are right, I take an alpha reference, I will consider their advice and will try to put them into practice.
Greetings.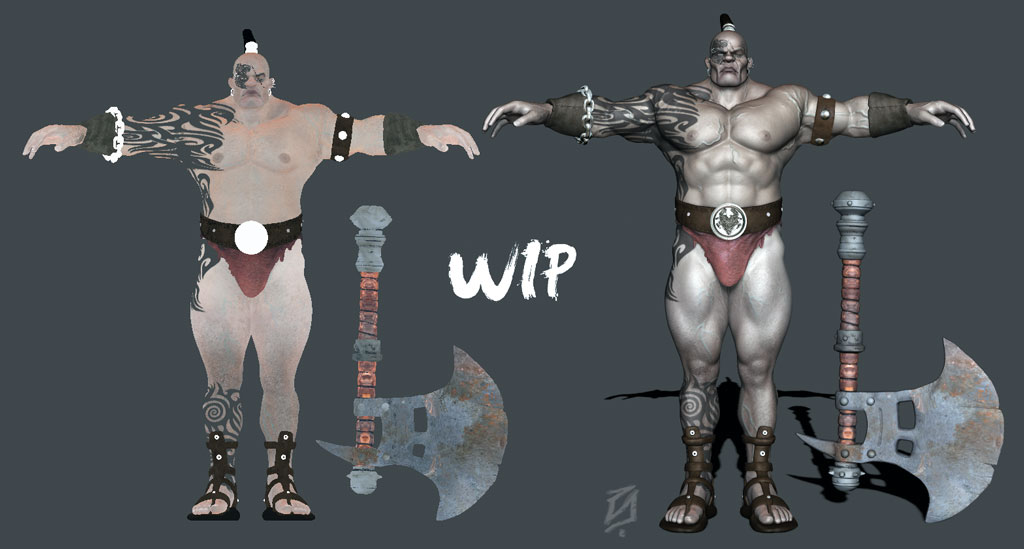 wip2
Nice! This guy posed is going to look awesome.
Yep! Thanks for comment.
cool model man. powerful pose

I can just concur, great pose looks really dynamic


Thanks man…Greetings.
Thanks for the comment…Greetings.

that head is really cool! in the las shot, what did you use for the render?
For the head i used Keyshot 3, Thanks for comment!

Greetings.

Thank you! great gallery…congratulations.