Hello everyone.
I'm making allot of clothing and metallic objects these days and since I can't have subdivision creases in zbrush, I'm wasting a good deal of time. I'm either "re-creasing" clothing edges after smooth - or I'm manually smoothing the non-crease areas because I've left the smooth modier off. Either way, this is a major bottleneck in the zbrush workflow. (I think this may be one of the reasons we see so many bald, naked, beltless characters here.
)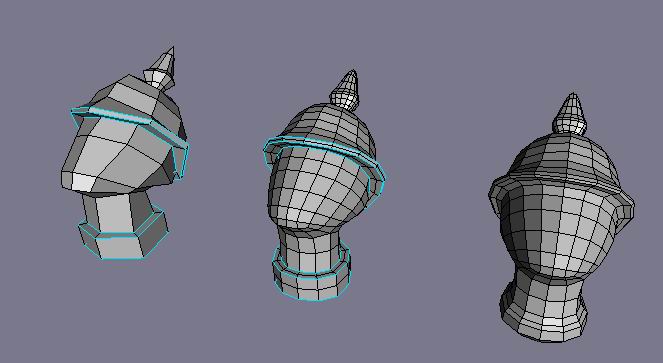 I think I have an easy to implement solution:
when importing an obj to detail, the user should be given an option to treat all the creased normal edges in the model as subdiv crease edges.
since creased edges are currently not supported inside zbrush, this "creaseable" subdivision would only be availiable on import. To do this, it makes sense for the obj import to be extended to have some additional options, like levels of subdivision, crease-using-normal-informantion boolean, subdivsion edge hardness (100% is acceptable) etc.
whatdya say ofer? doable? any advanced users agree?
-bay raitt