It's a lot of time I don't post anything, so here is a WIP image of the guy I'm working on.
It's inspired by a troll miniature from the game Confrontation published by Rackham; it's very Paul Bonner's style, but I couldn't find any drawing in his book resembling this creature…
Here is a picture of the miniature: http://www.coolminiornot.com/pics/pics3/img3e6408338b2c6.jpg
If anyone knows who is the artist behind the miniature please tell me!
Critics and comments welcome.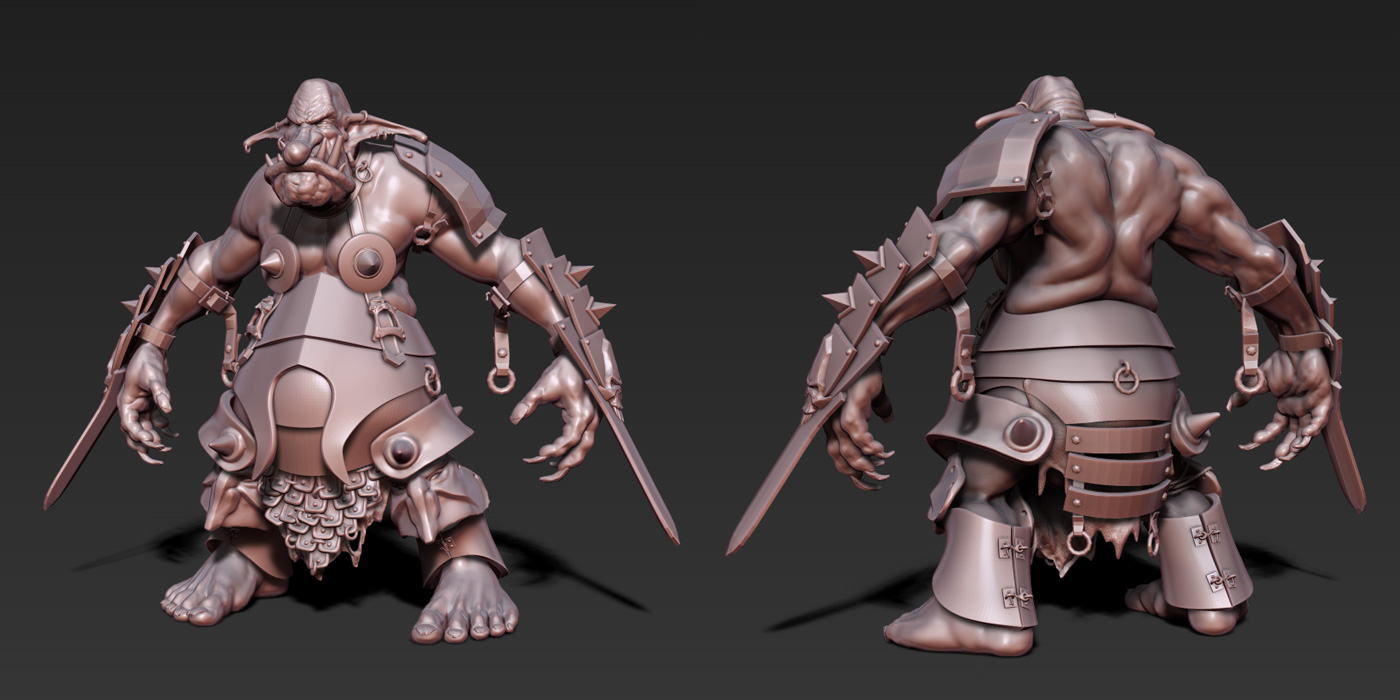 Attachments