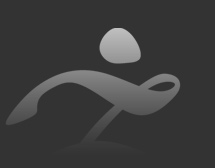 Greetings ZBrushers,
I would like to share with you the status of the upcoming ZBrush 4R7 for Windows and Macintosh systems, both 32-bit and 64-bit.
We originally planned for this release to take place before the end of this year. As it turns out, due to the sheer volume of development involved in creating the first ever 64-bit versions of ZBrush for both Windows and Macintosh, it is taking a little longer than expected. There are effectively four versions to test – twice as many as in previous releases. With that in mind, I feel that we should take the time to fine-tune and deliver the very best possible capstone to the 4.x series in order to allow you to gain the most benefit from the new features. We have therefore decided to postpone the release of Z4R7 from December to January.
Please bear with us while we polish ZBrush 4R7. We are as eager to have these new features in your capable artistic hands, as you are to make use of them and reach higher levels of creativity.
Have a wonderful Holiday Season and a Happy New Year to all!
-Ofer Alon