Thought I'd start a new thread with the new year as my last one loads very slow due to the movies.
This is Venom/Eddie Brock mid transformation. Rendered in Zbrush.
I was going for a very rough/raw clay look. I've seen a lot better but it was fun trying it out.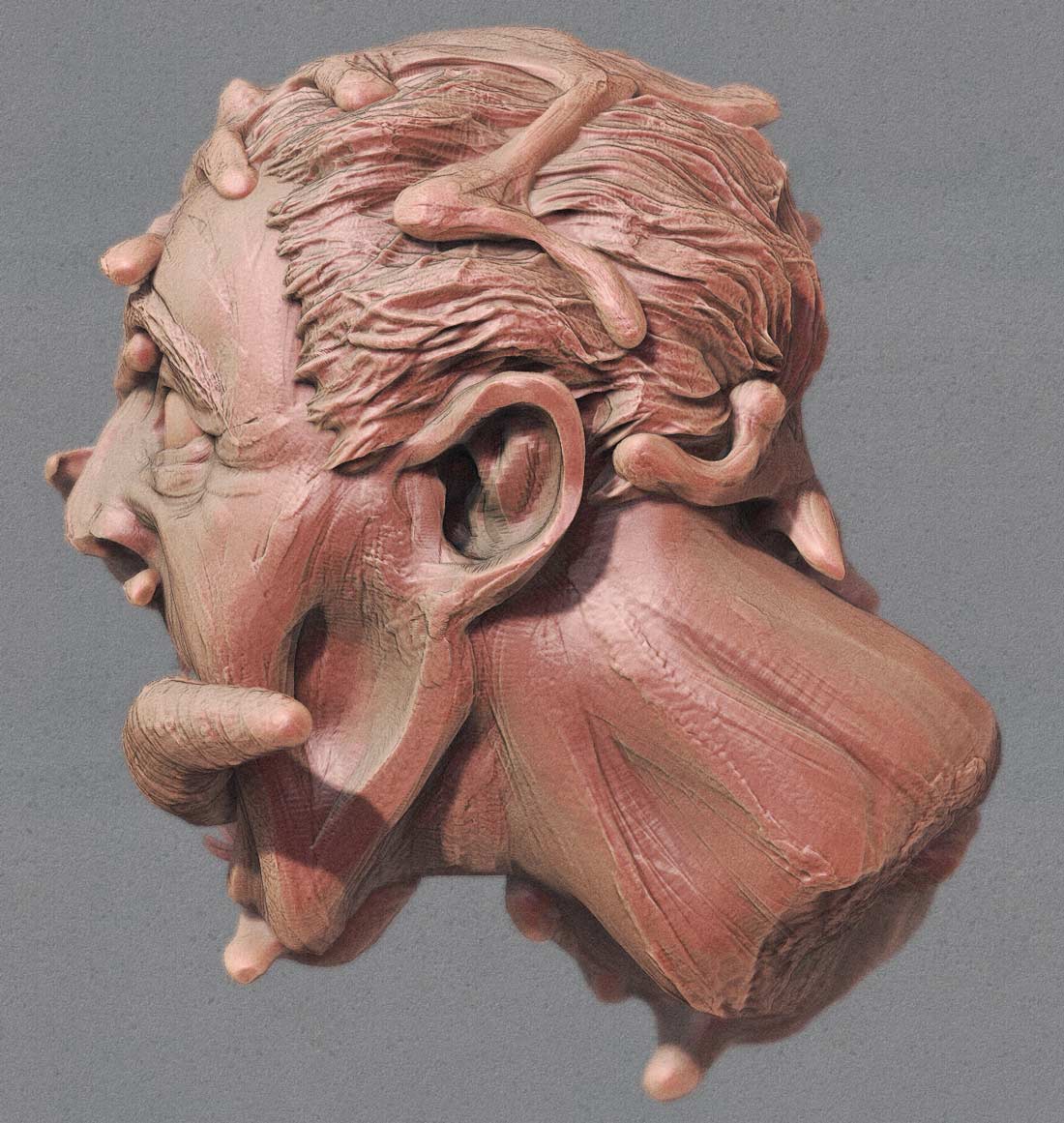 Thanks for the comments.
Attachments