If weapons had been given a prize for design, the Tiger tank would certainly been rewarded. In my view, this tank is the best looking weapons of all other arms, therefore I am going to create it as 3D model in two phases:
a Tiger commander (Untersturmführer) and then the whole tank.
So here is the first WIP picture.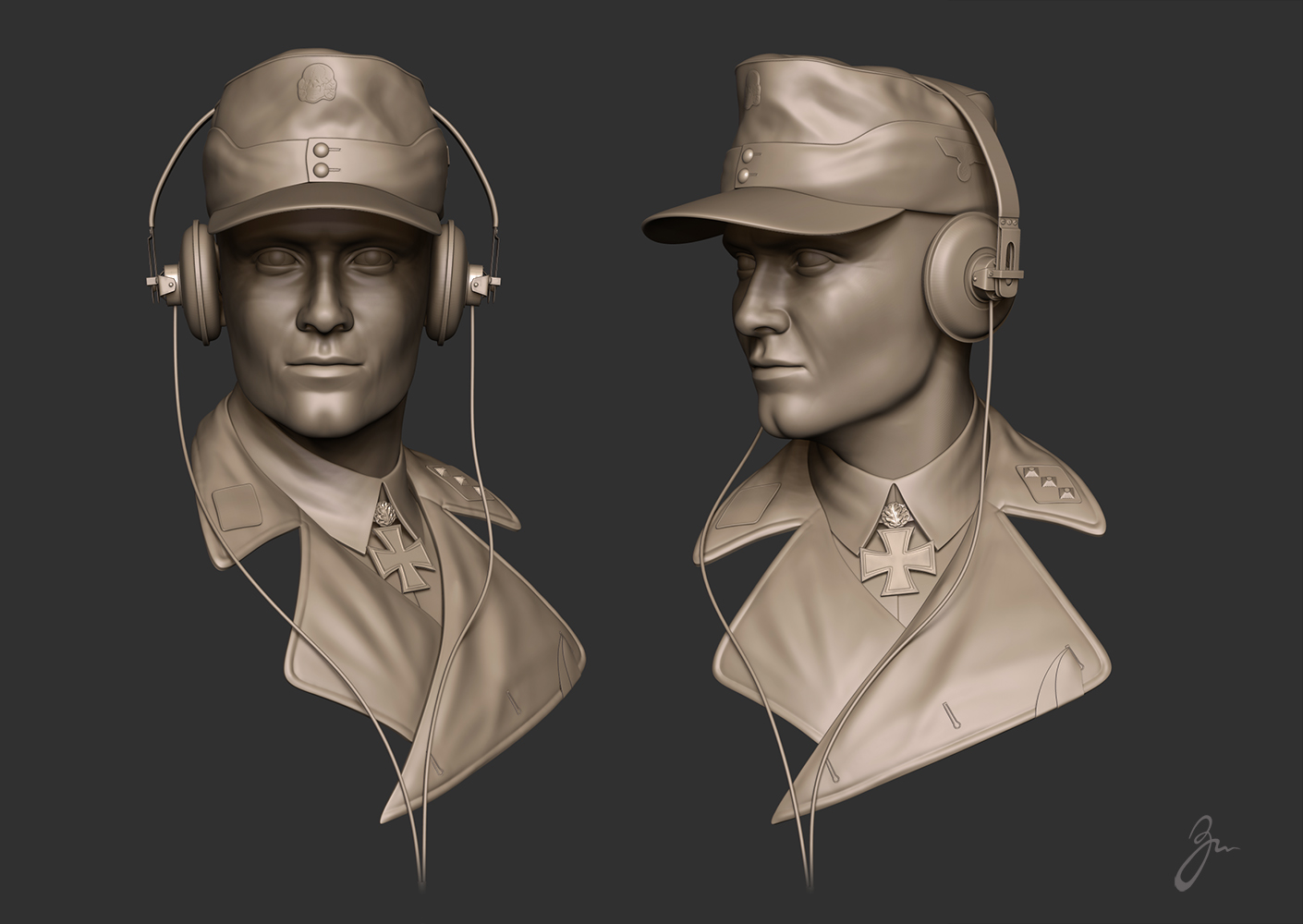 Attachments