First of all let me introduce myself:
My name is Luke Groen, i'm a student @ IGAD in holland (Internation Game Architecture and design, if your interested in the fancy name)
I was kinda shy to put my stuff up here between all the amazing art that gets posted here. I often spend nights just scrolling though the countless sketchbooks and now finally got together the courage to start my own.
I have known Zbrush for quite a while, however I only got seriously in to it a few months back. I will never stop…

anyway lets get to my art.
This is my most Recent work (this week)
I found some challenging ref so I tried making this old man eating his own face
made from Zsphere basemesh, about 5 hours in total spent, still Wip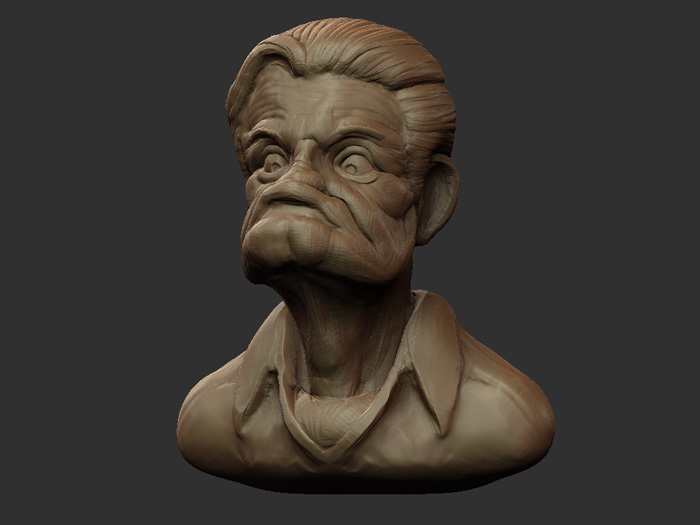 Well, this'll be it for now, I have summer holiday atm, so I'll probably update frequently.
And plz, crits

Attachments