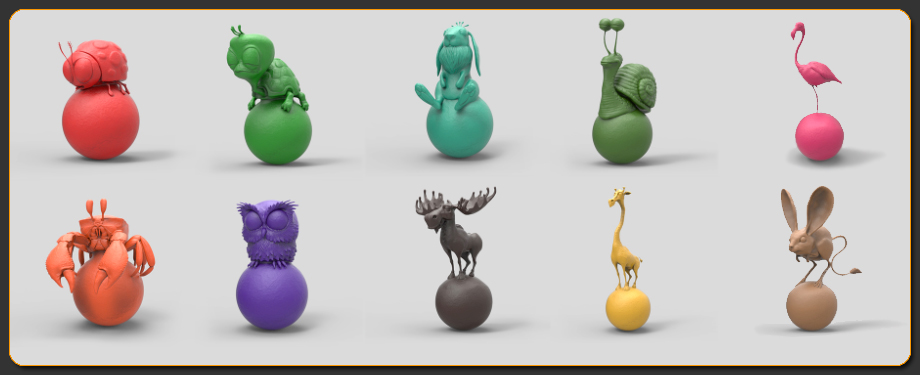 What do all of the animals above have in common?
Every single one of them was sculpted from the sphere that it's standing on. They weren't placed on their spheres but rather created from the base sphere's geometry using the power of Sculptris Pro – the new sculpting mode (just one of the many new features) included in [COLOR="#FFA500"]ZBrush 2018.
We are pleased to bring to you a series of time lapse videos showing the creation of these adorable creatures. Each video in this 10-part series shows the creation of a different animal. By watching them you will see exactly how this dynamic new feature allowed Pablo to break free from topology restraints and just… sculpt!
Day 1

Day 2

Day 3

Day 4

Day 5

Day 6

Day 7

Day 8

Day 9

Day 10

And if you haven't jumped to ZBrush 2018 yet, what are you waiting for?

It's a free upgrade for all registered ZBrush users and also available for a limited time at the ZBrush 4R8 price of $795 USD.