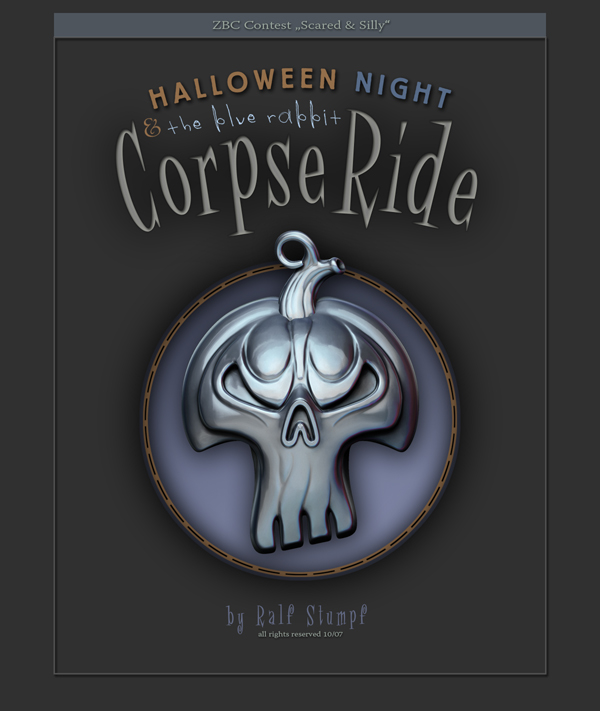 Hello, I would like to participate in the challenge.
I have one or maybe two weeks time for this.
The idea: a "Halloween Night Corpse Ride"
A dead boy rides with his self made wooden car through the halloween night.
The notion is not complete yet, but I would like to make it as a halloween toy set.
I think about the design for the main character yet, I hope to start on monday.
I use my normal workflow for this: Maya and ZBrush for base meshes, ZBrush for detailing,
sculpting and rendering, PS for compositing and color correction. But I also try some new
techniques for this.
Hope you will like it. Good luck and fun for all challengers.
Cheers
Ralf Stumpf