Say "damned dents" really quick, lots of times.

As for the 3d Work, great stuff as always.
Very good! Clean and effective! Bravo!

nice worm







great start ralf … i like your characters … keep it up

Thanks for comments.
Disco Stu: you have right.
boozy: Thanks!
Morbius: Thanks
Woody: Try to bring most of the form in lower level and work with lower intensity
for the brush also you need a tablet.
Giantsun: Thanks
piz: Thanks as always
Nemoriko: Thanks
nightwoodwolf: Thanks
I start with the ride. I use the crease funktion with level two to get the nice bevel.
Cheers
Ralf Stumpf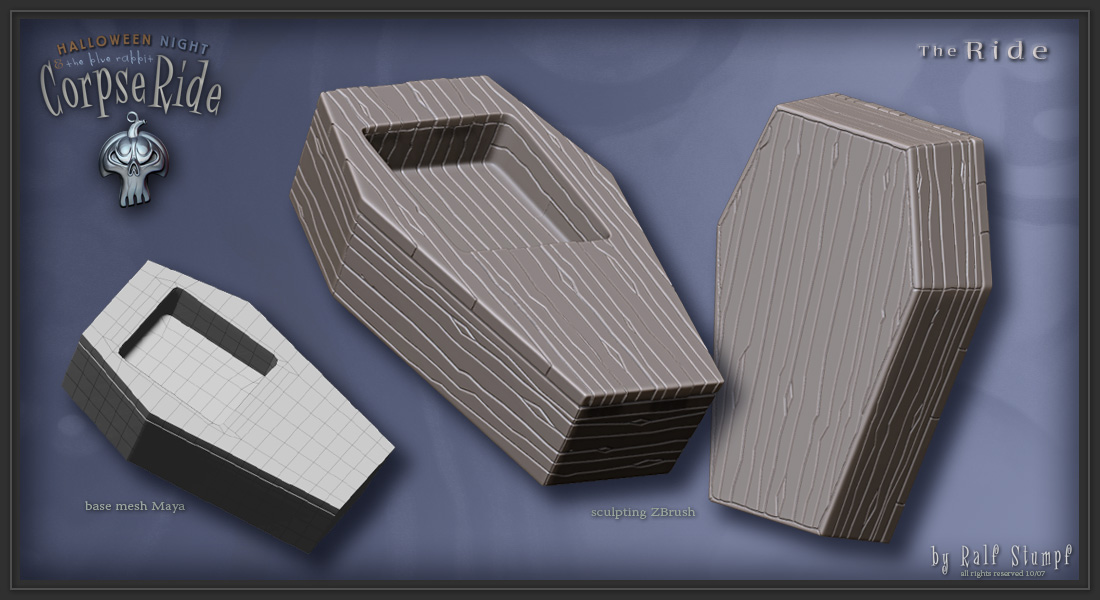 Looking good Ralph! Your attention to detail is inspiring! well done!
I really like the wood veins… but obviusly stylized in Ralf's Comics Mood!


I really enjoy your characters. Very unique and fun to view

Hello, thanks for comments
I just finished the ride, hope you like it.
Cheers
Ralf Stumpf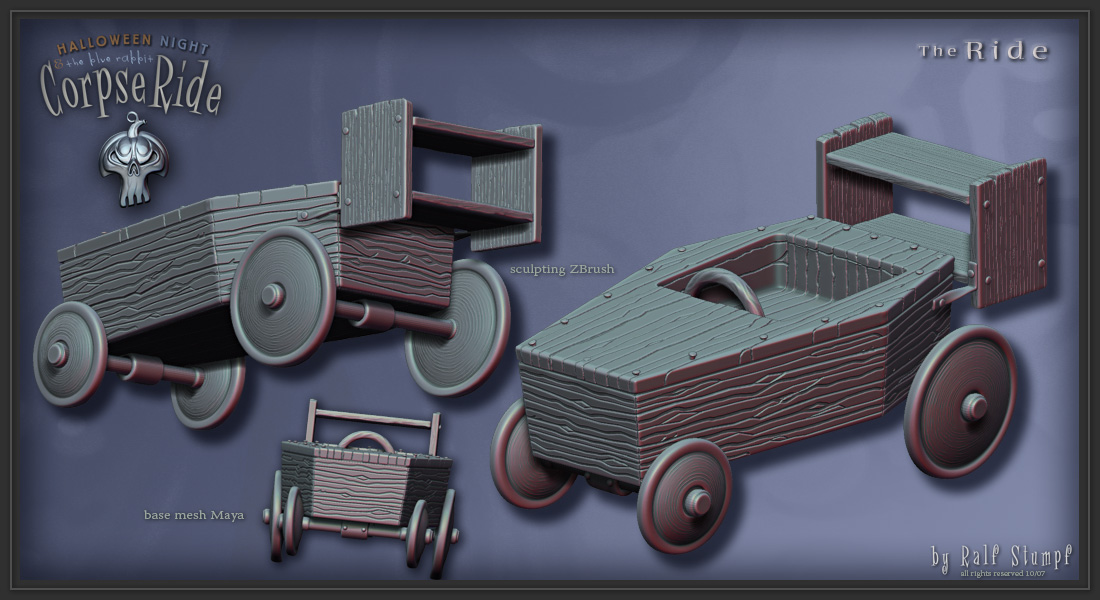 Again , you have me hooked Sir. I love the way that ZB3 allows you to paint 3D texture so wonderfully.
Very nice Ralf… and Fun!

I like so much of your work styles, I collected many works of you, I am your fan, too impatient to wait see the next pic~~

Looks good, reminds me of Wacky Racers.

for some reason when I look at this ride all I can say is 'WEEEEE!!!' LOL… would be fun downhill


looking forward to the finished result

Bimm
Wouldn't it be wonderful to spend a week looking over Ralf Stumpf's shoulder as he works? Of all the artists on ZBC, I think you are one of my favorites because my personal style is cartoony…I'd much rather work on an animated picture such as Shrek or Monsters Inc than a "realistic" CG movie such as Pirates of the Caribbean. And Ralf's style is the ultimate in quality for that genre.
I really, really hope this is a non-entry, or that Ralf already has so many tablets that he doesn't want the prize. On the other hand, I'd like him to win so that he will have to teach us how he does some of this stuff.

:lol:
Brilliant work as always! You're the king of clean models and presentation.

haha, this looks like it will be really funny! This wooden ride looks great and the worm comes out very clean and slick. looking forward to see more!
good luck!
froyd
Thanks for comments,
I start with the blue rabbit character. Hope you like it.
Cheers
Ralf Stumpf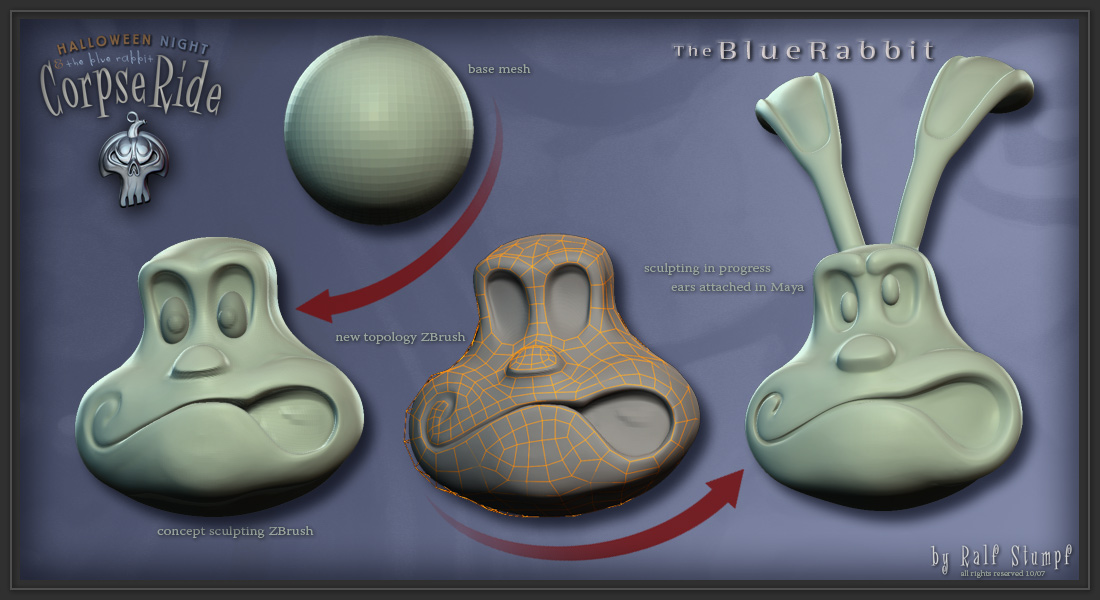 Simply… Fantastic Mr Stumpf!