Hello ZBC, here are some renders of the Enfys Nest model I sculpted during Solo. I'm slowly getting permission to put up some of the stuff I've been working on for the last few years, I'll post it all up here one day, hopefully.
I've been working on Star Wars as the costume concept modeller since The Force Awakens, I'm basically the go between for the 2D concept artists and the 3D CAD guys, pretty much all the stormtroopers, helmets and a large portion of costume hardware comes through me. Most of the troopers and high volume armour elements get remodelled in nurbs from my low poly meshes by the CAD guys but often the more sculptural models I split into mouldable parts for printing myself. A lot of the rebel gear is made by hand practically in the workshop using drawings and profiles sliced from the models, there's a really nice mix of talent in our dept.
I'm posting Enfys because she was a highlight for me as far as the texture reference was concerned, not to mention a top design by Glyn Dillon and Dave Crossman that was a pleasure to work on. I had a found sheep skull which I used photographs of to generate alphas for brushes as well as some high res 3D scans using a FAROarm scanner. I used this data to project the geometry through onto the main model. All this was printed.
All the 3D printing is outsourced to 3Dsystems and is in high quality SLA, it's then moulded and vacuum cast in a urethane in-house.
About 95% of my workflow is zBrush, especially since pixologic introduced Live Booleans. Occasionally I need to use Rhinoceros3D for some of the more precise technical fixings and hardware.
This render is keyshot.
I'm putting stuff slowly up on instagram. If any of you are interested you can see more there as I get it approved: https://www.instagram.com/aristotles.lantern/
Cheers!
-Sam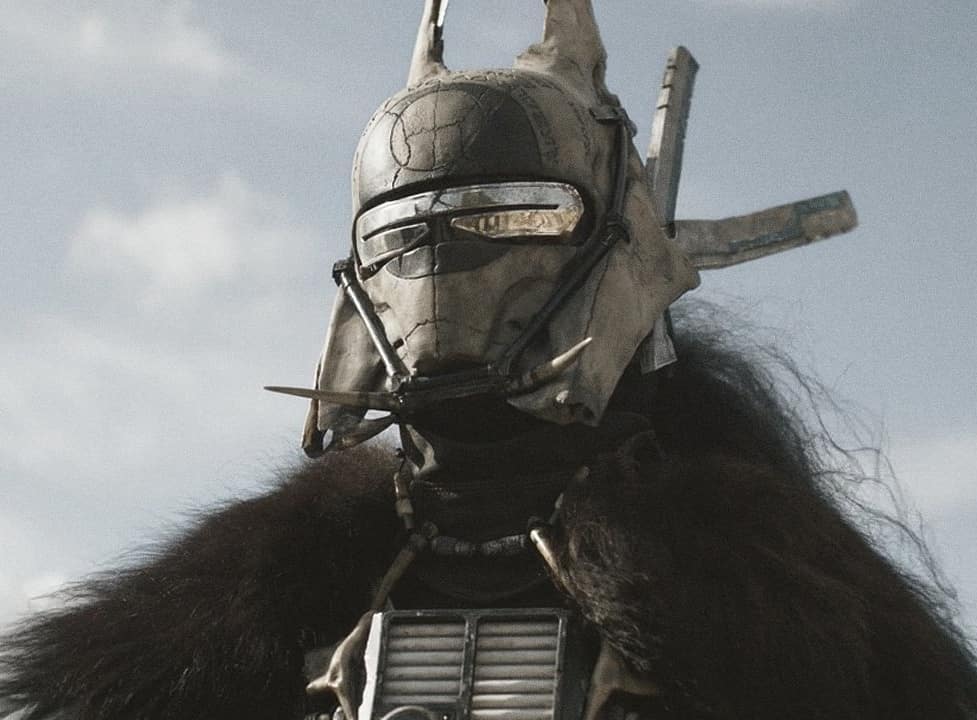 Attachments