This is my version of the Sagittarius armor.

Attachments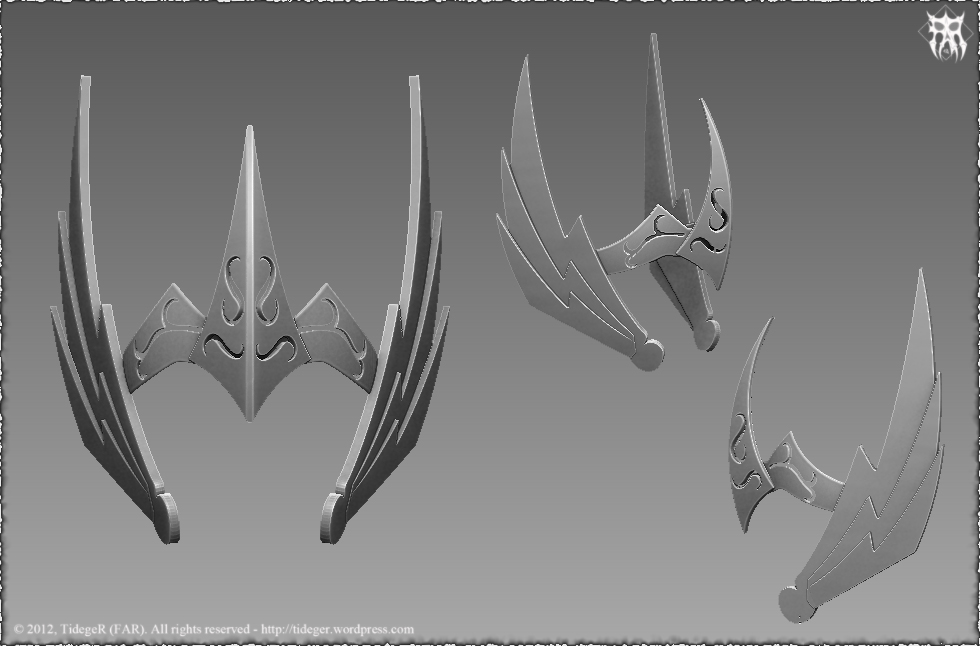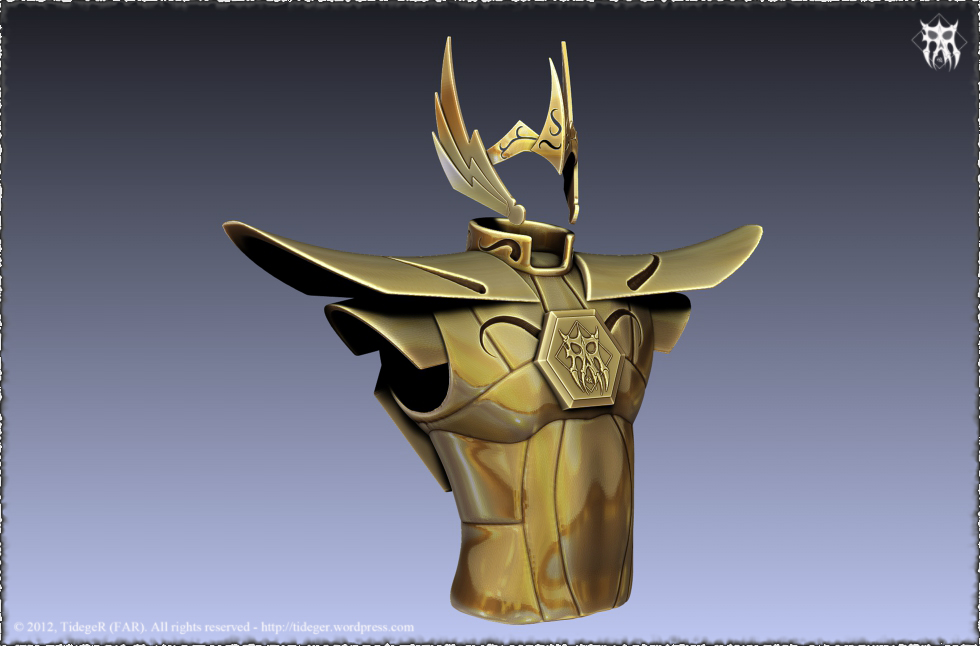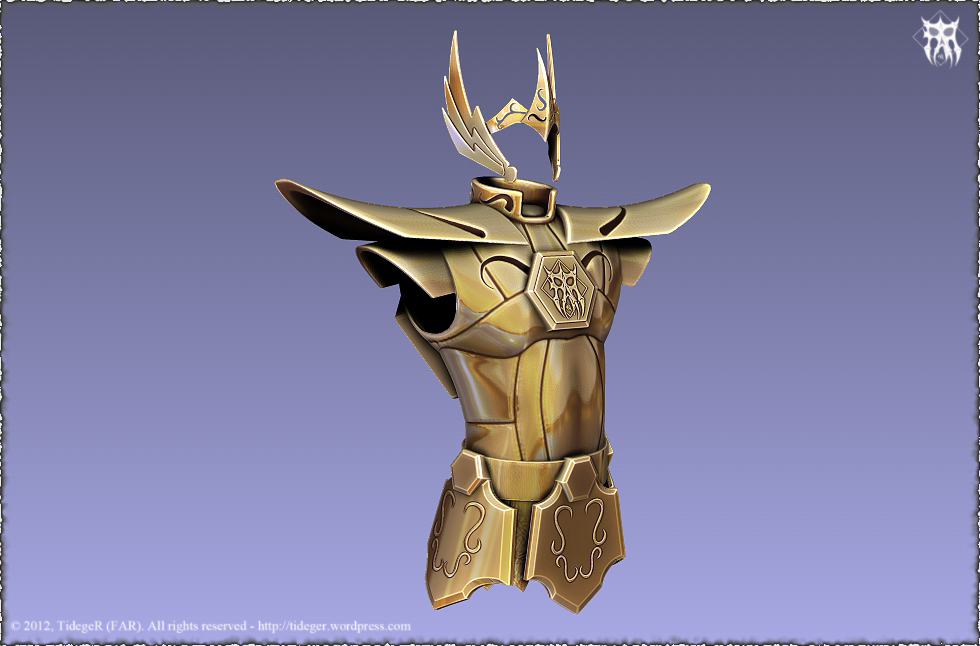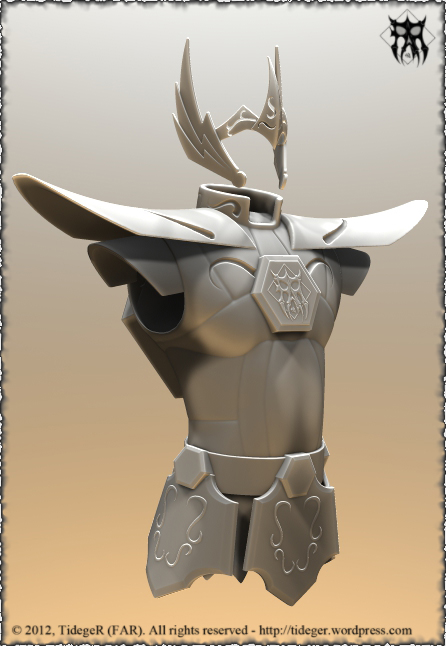 Ooooo, I am liking what your creating here! Keeping an
(eye) on ya. Best.
Oh, I just went to your user images. I remember you, your the one with all those totally awsome weapons. Oh ya, extremely cool work TR!

Best.
Thanks for your comment man!
I lost my old armor I was doing and could only keep the helmet, because I lost the file where it was saved (bad luck), but my friends encouraged me to do it again, and this is the result: Sagittarius Armor 2.0, improved.
Still in process.

In this progress, with the wings.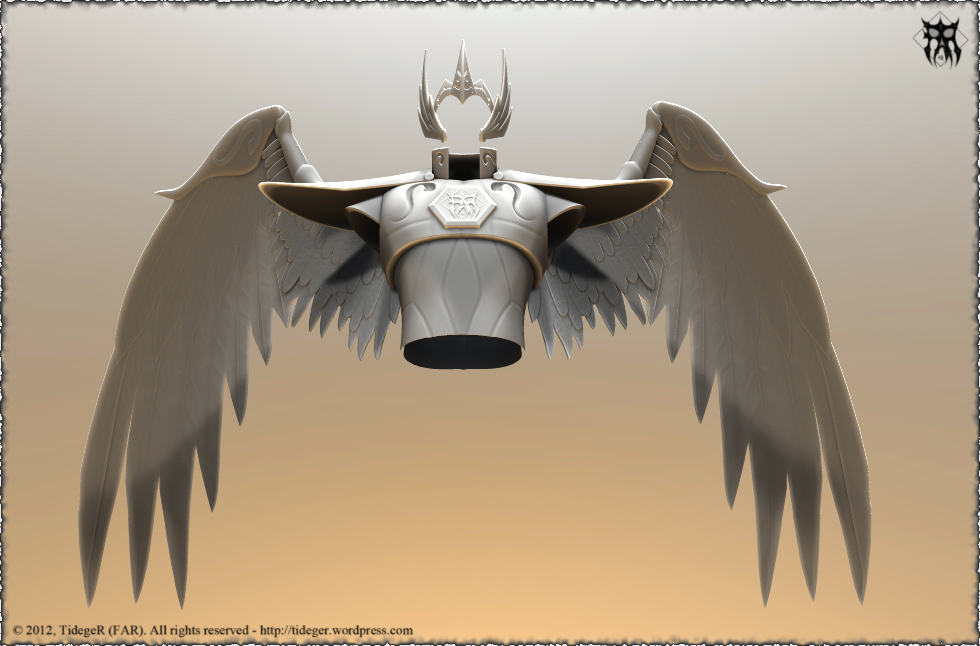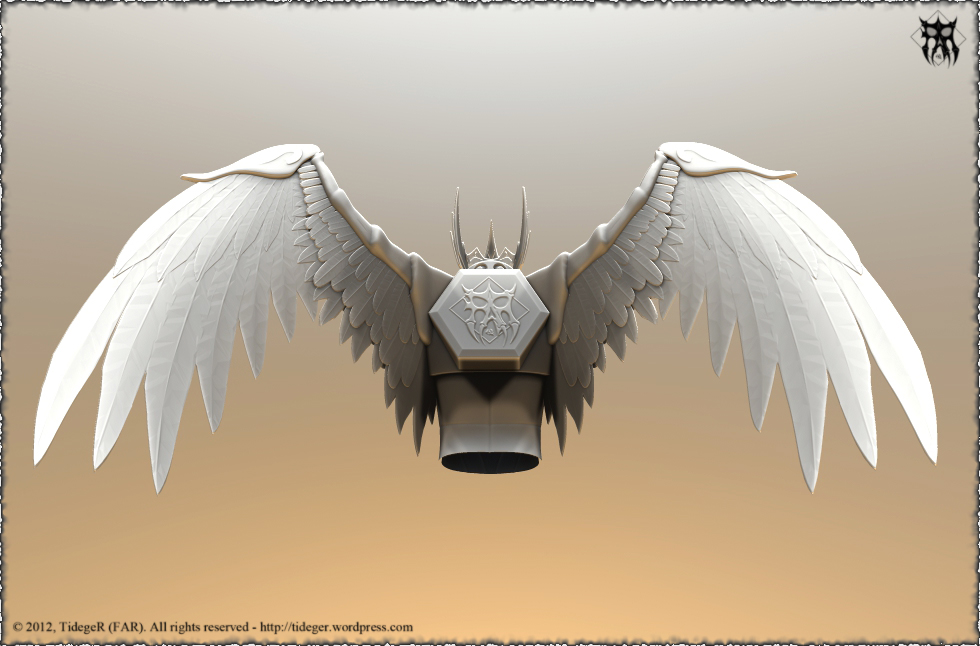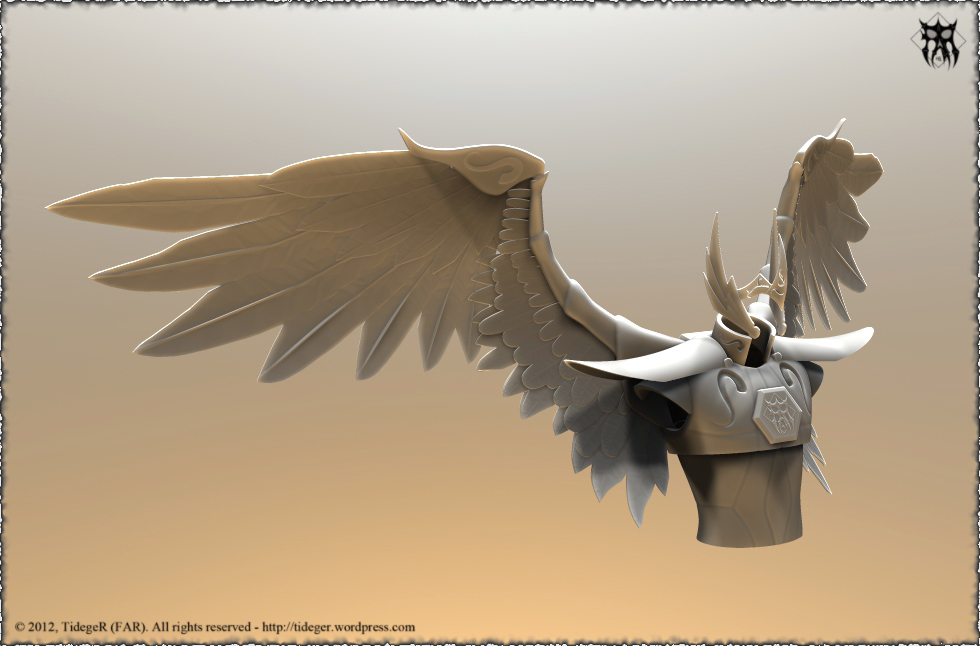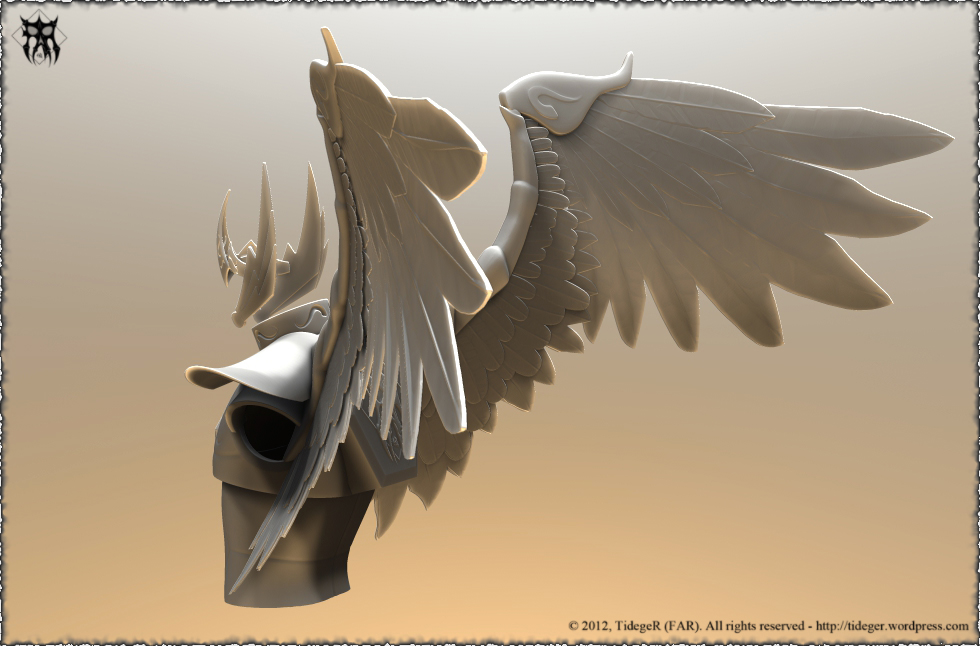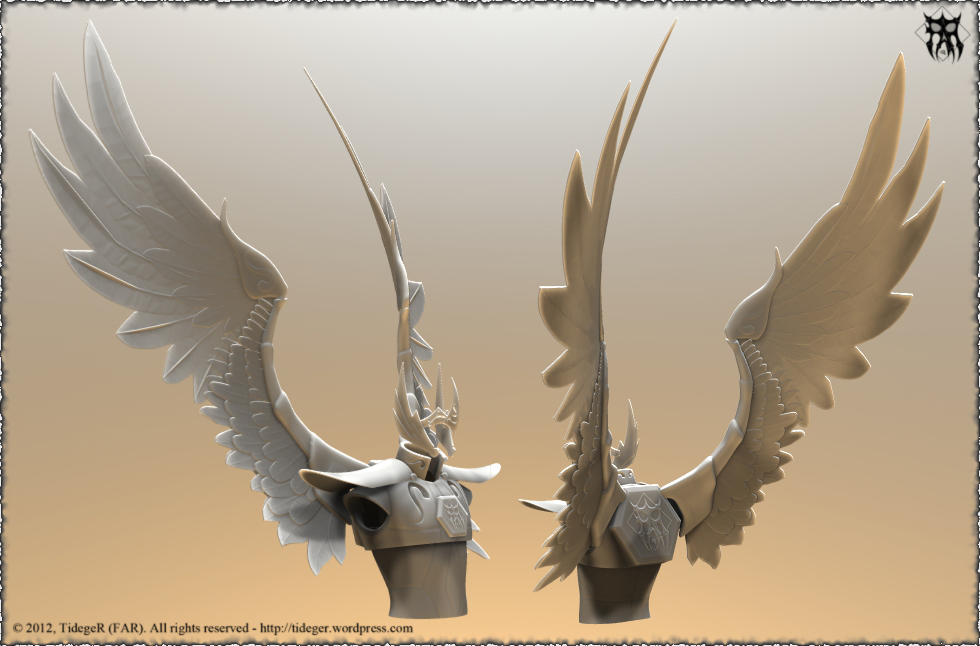 Man, this is such beautiful, clean work. Your going to have to do justice the character that is honored enough to wear this suite/wings… can't wait! Man, sucks about your file loss (nothing worse). But, glad you wiped your nose off, got back on your feet, and rejoined the battle-

Wow! That is an amazing sculpt. What material are you using? The wings have a very translucent quality I haven't seen before in Zbrush.
Thanks man, I'm glad you like it.
Thanks for your comment, I'm glad you like it. I use the basic material, the effect is achieved with good lighting.
I agree with Voodoodad, hope to see a tute some time on how you set up your lighting (and types of light) as well as the colour you use with the basic material… if you have time of course. If not, right on anyway-
Still in process!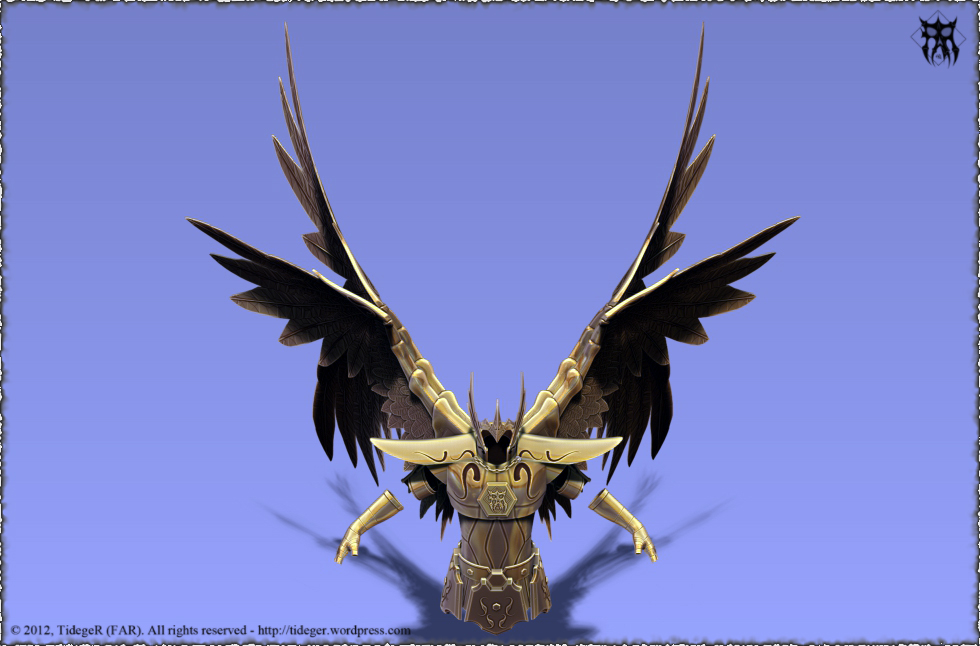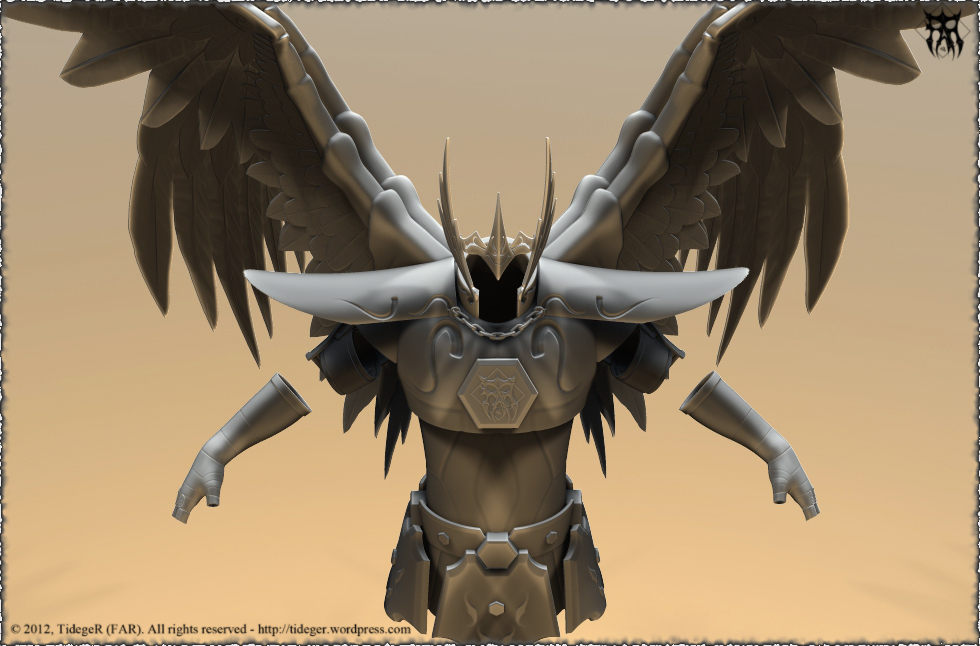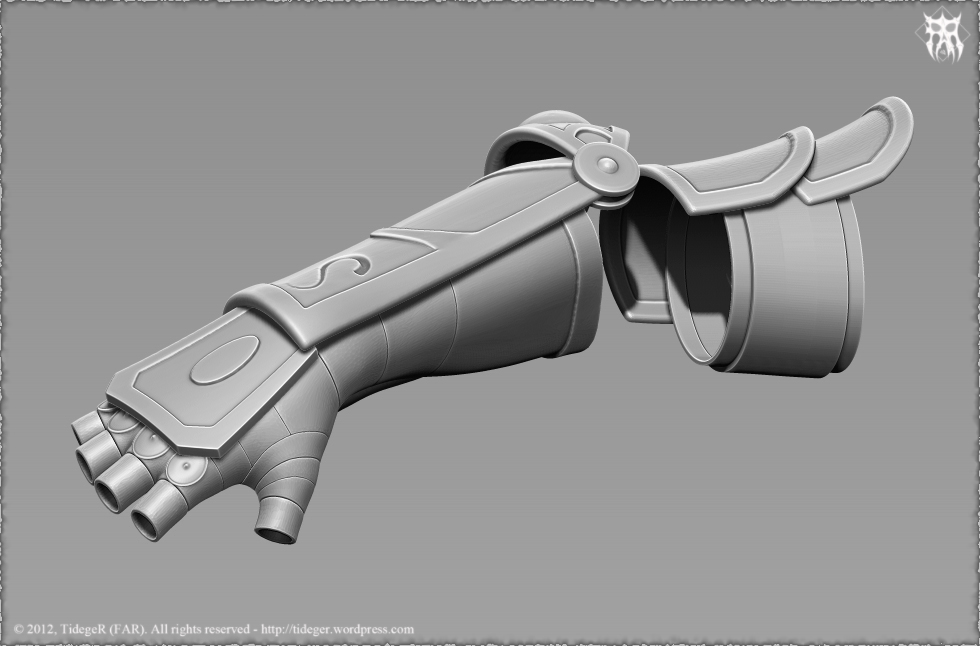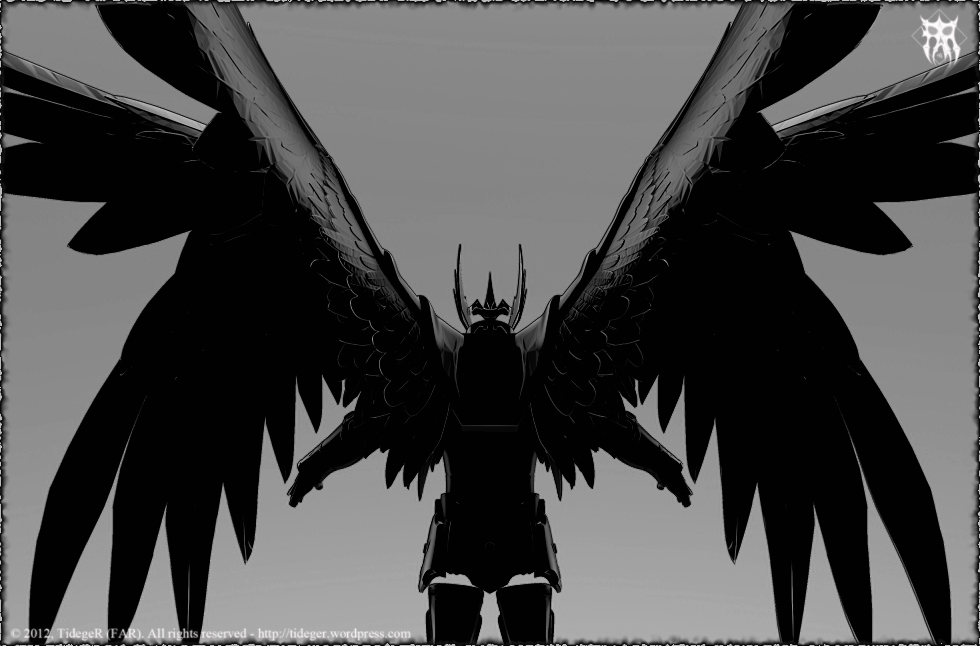 Amazing sculpting there, mate; great detail and overall composition. Lighting makes it look even better than it is; in the best way possible. Brilliant work!
Ya veo que cada vez te van quedando mejor las cosas, enorabuena

I see that every time you are leaving things better, encourage
Thanks, I'm glad you like it.

Gracias por tu comentario, para mi también es un gusto ver que va quedando como quiero.

I hope you enjoy and like.

great work, very well done.
Ezra
Thanks.