Hi All!
Young Russian noblewoman.
The traditional costume.
Headdress - kokoshnik. Beaded, beads and precious stones.
Jewelry - earrings and bracelets made of ancient art filigree - thin twisted wire made of silver and gold.
In rich princely families dress (sundress) were made of Byzantine brocade, it shows the wealth and prosperity.
Modeling in ZBrush, render KeyShot.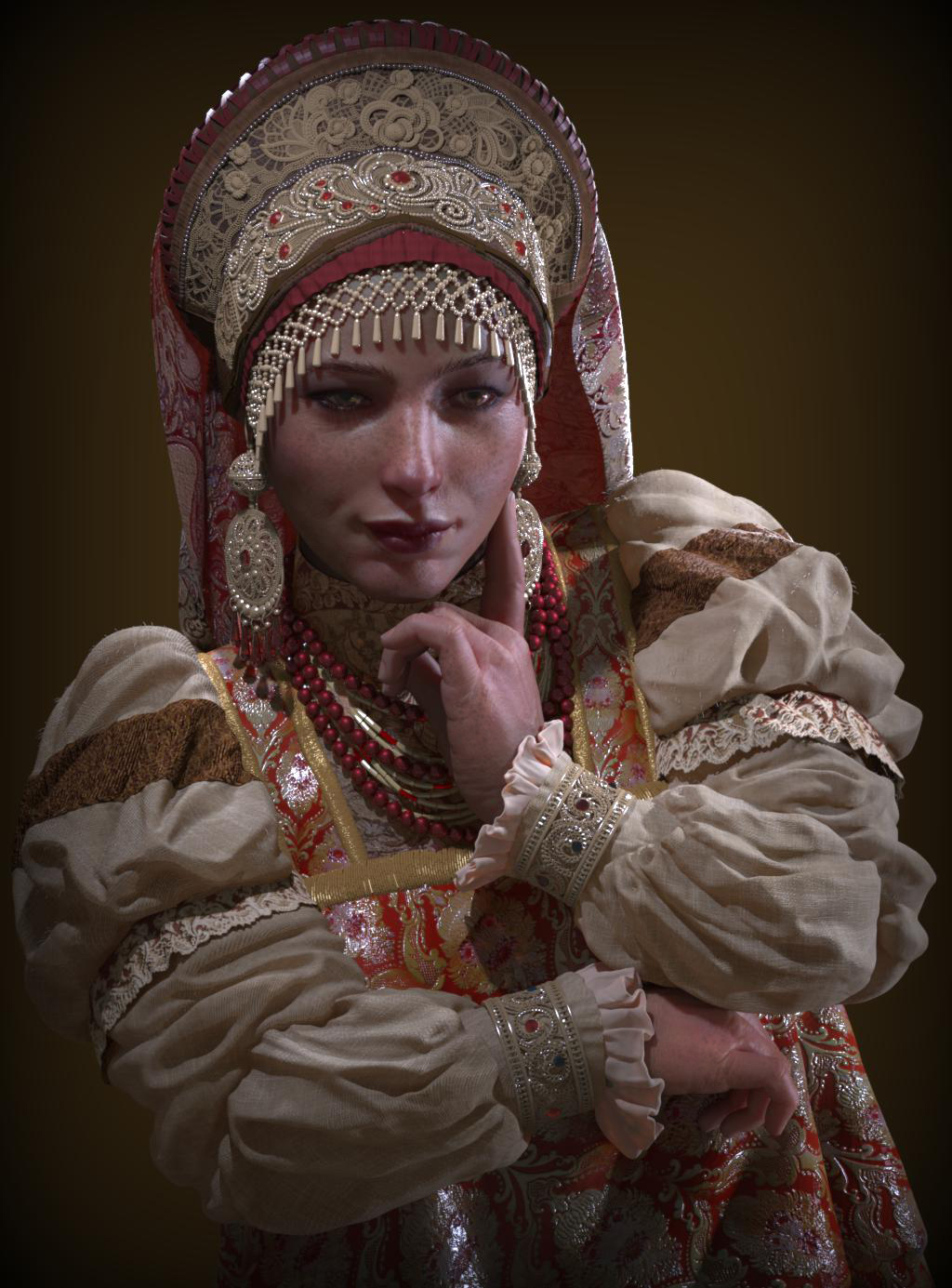 I hope that you enjoy…