Some experimental stuff~ Bases made in 3DSMAX amd then detailed in Zbrush. The zbrush work is way too flat but looks somewhat interesting. I'm going to do a bracelet and another ring then go back over them all and try to bring out more sculpted detail instead of just drawing stuff on them.
The top view of this one is a different version but I think it looks better than the rest.

Im simply running out ways to describe how much I enjoy this work you do
Here are some more experiments with base meshes. I went to a wedding down the shore for a few days so it feels good to get back into the groove after a short break~
Pretty sure that the earring is a bit too heavy, depending on the size, but its my first shot at one so I'm not worried.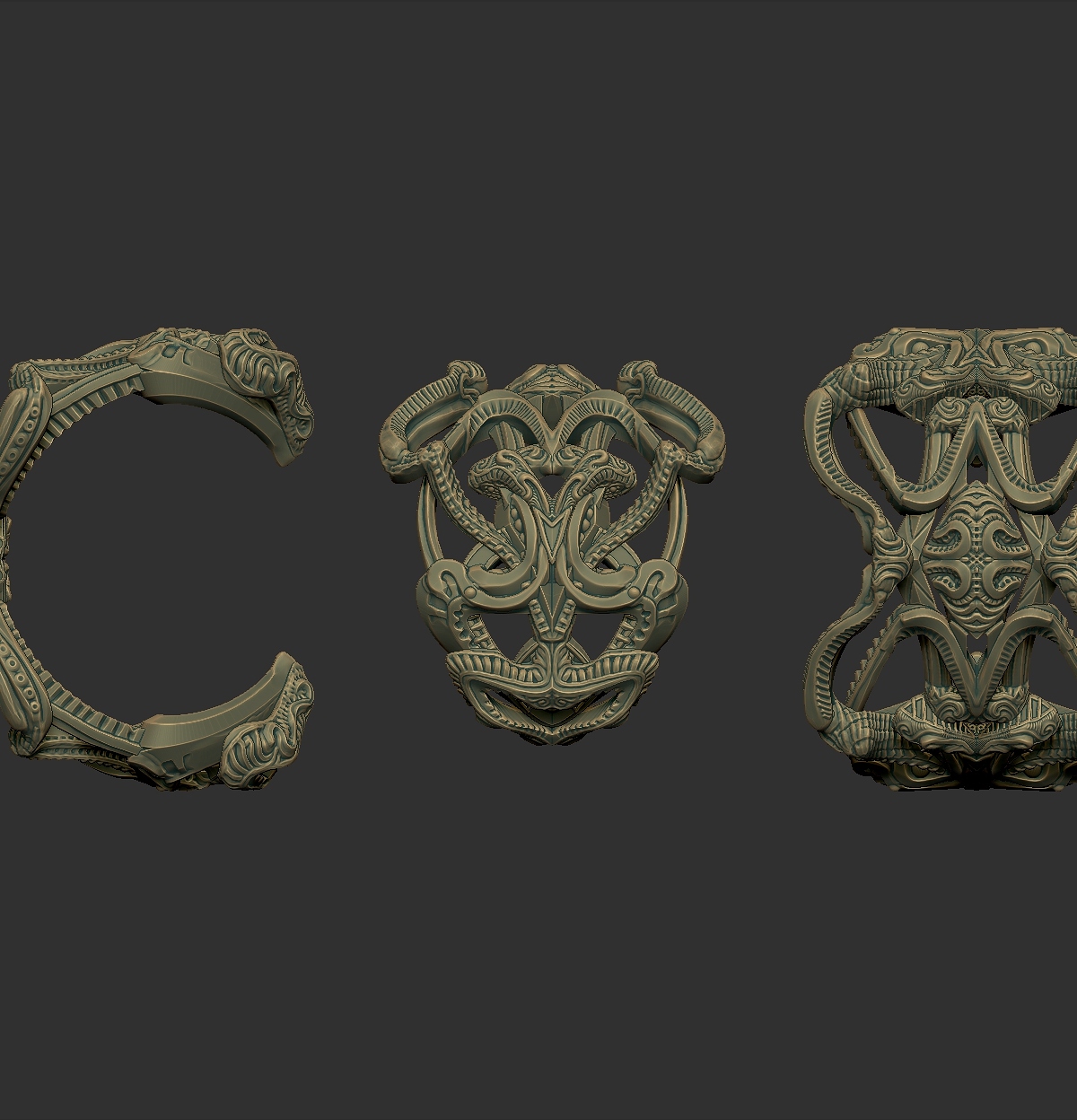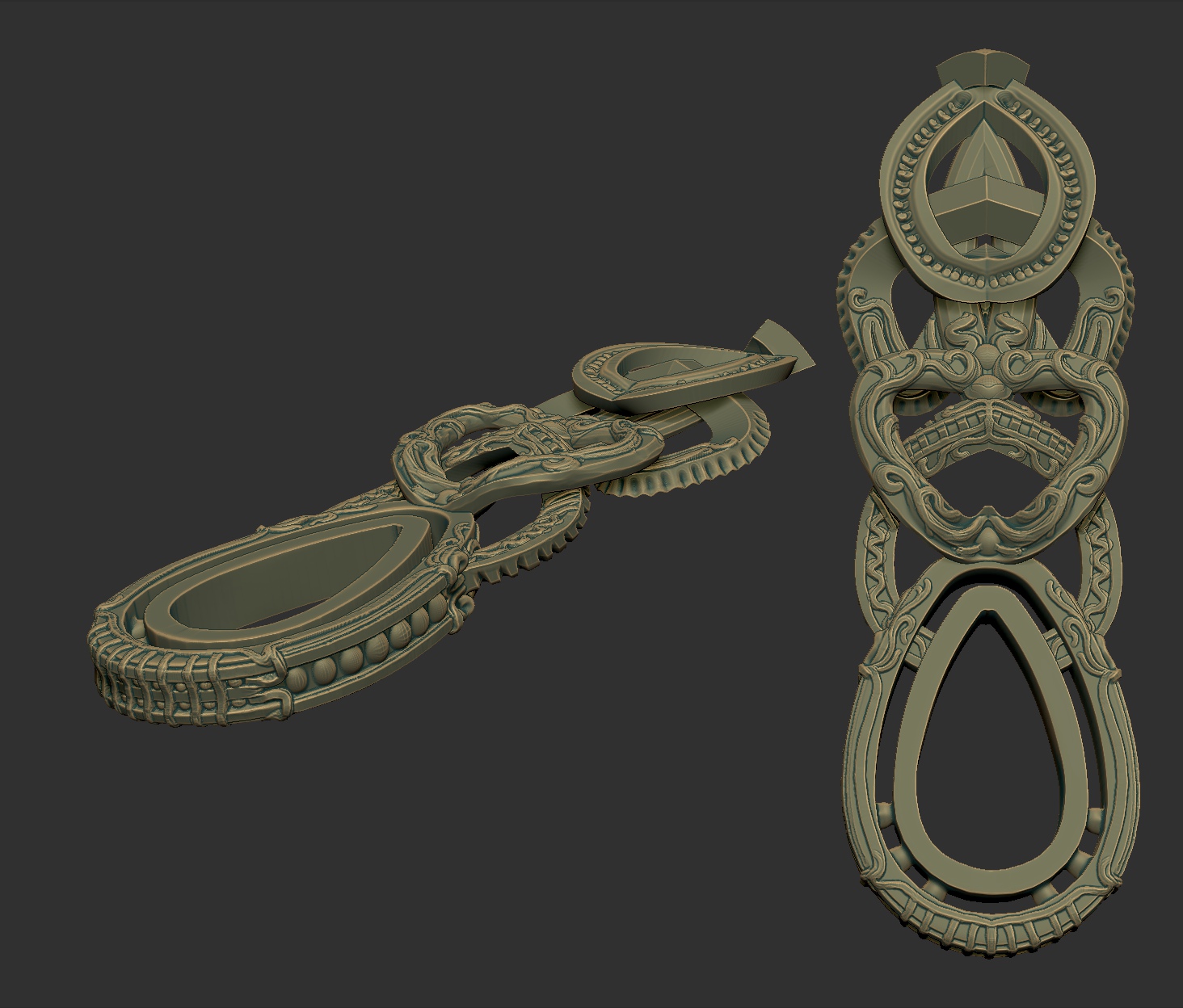 Some more experiments.
A new cuff, a modified version of my previous one cuff, and a smaller version of a previous ring. I'm planning on working out how to add details onto the thinner parts that can be considered sculptural rather than just leaving them blank of drawing on them. Not that I don't like what I've come up with, but they feel bland to me.
Neat stuff as always
Have any of these been made, could you post a pic or 2 of something youve seen to a finished piece
As always thank you for the much needed support~
I haven't had anything made as of yet because a family friend who is a goldsmith has decided to buy a printer and so I am waiting on his to be delivered to begin. Shouldn't be long now and as soon as things start rolling I'll post the results~
More of the same but with a stone! I had designed rings with stones in the past but my mounts were incorrect and wouldn't work so I put stones on the backburner but here is a working design.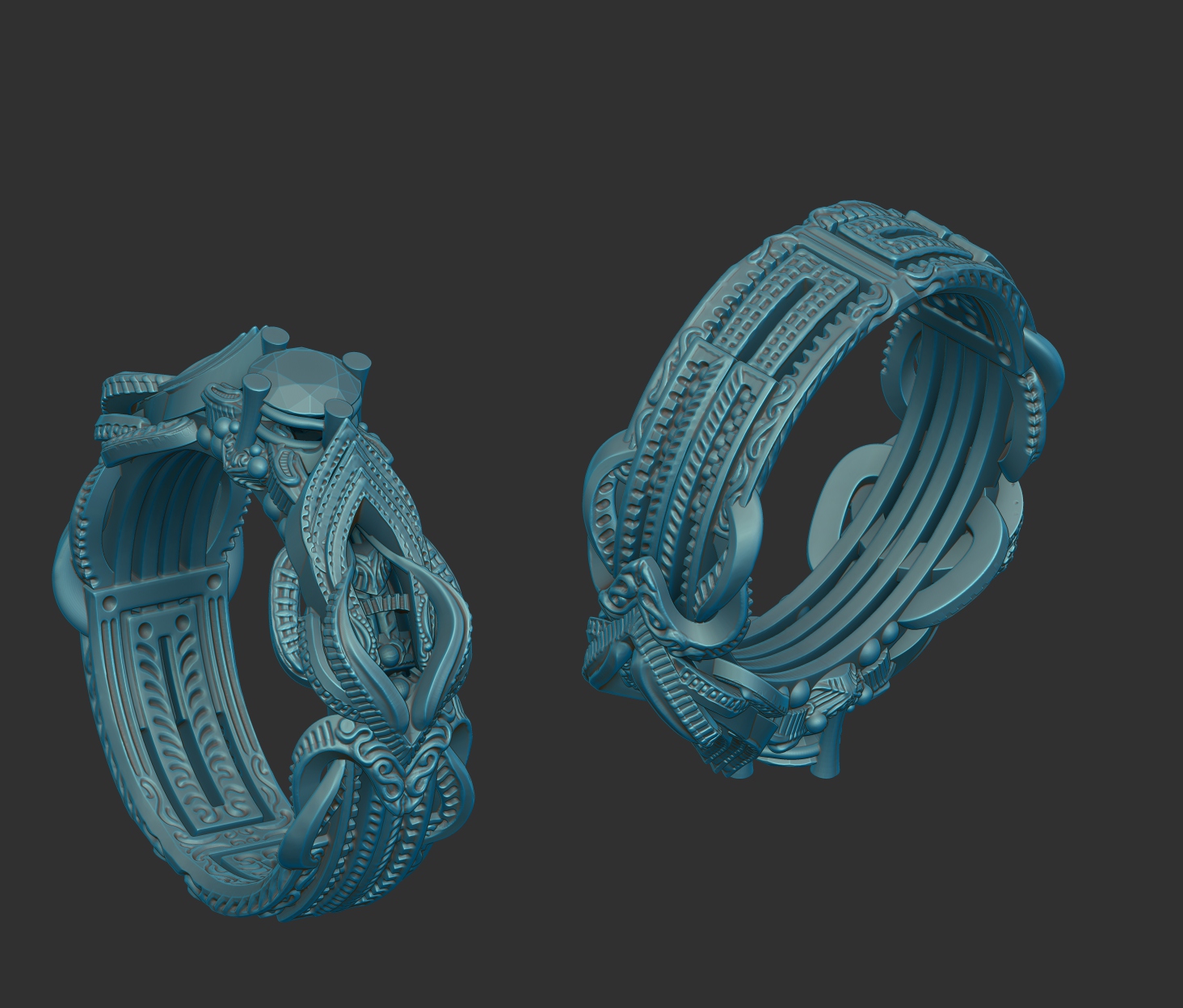 I thought about a printer but I'm affraid itll be to slow for my taste
I'm a cnc programmer so I have a good idea on the time it may take to mill stuff
im just going to buy the cheapest 4axis Chinese router so I can get to it already
I have the cheapest 3 axis one but im certain finding center on it per setup will be not possible
just for milling then practice casting while my skills improve on the other jewelry program im learning
just found and Ordered a zbrush guide so I should be coming along in it as well a bit faster than otherwise
WOW that last ring post stunning
its a wonder your work its getting the attention I would have thought it would
perhaps try 3dcadjewelry if your not already on there
Your work will get much more attention there
I didn't really think about milling very much, what are the pros to using it instead of growing? I'm new to the actual fabrication process so I really don't know too much. I'll post over at 3dcadjewelry once I get some of the fabrication knowledge and experience under my belt. Thanks for the tip~
Here is a cuff I did during todays class~ Tried a few different styles and tools, I use a lot of custom brushes and I edit them while using them and lose a few occasionally so its hard to replicate some details.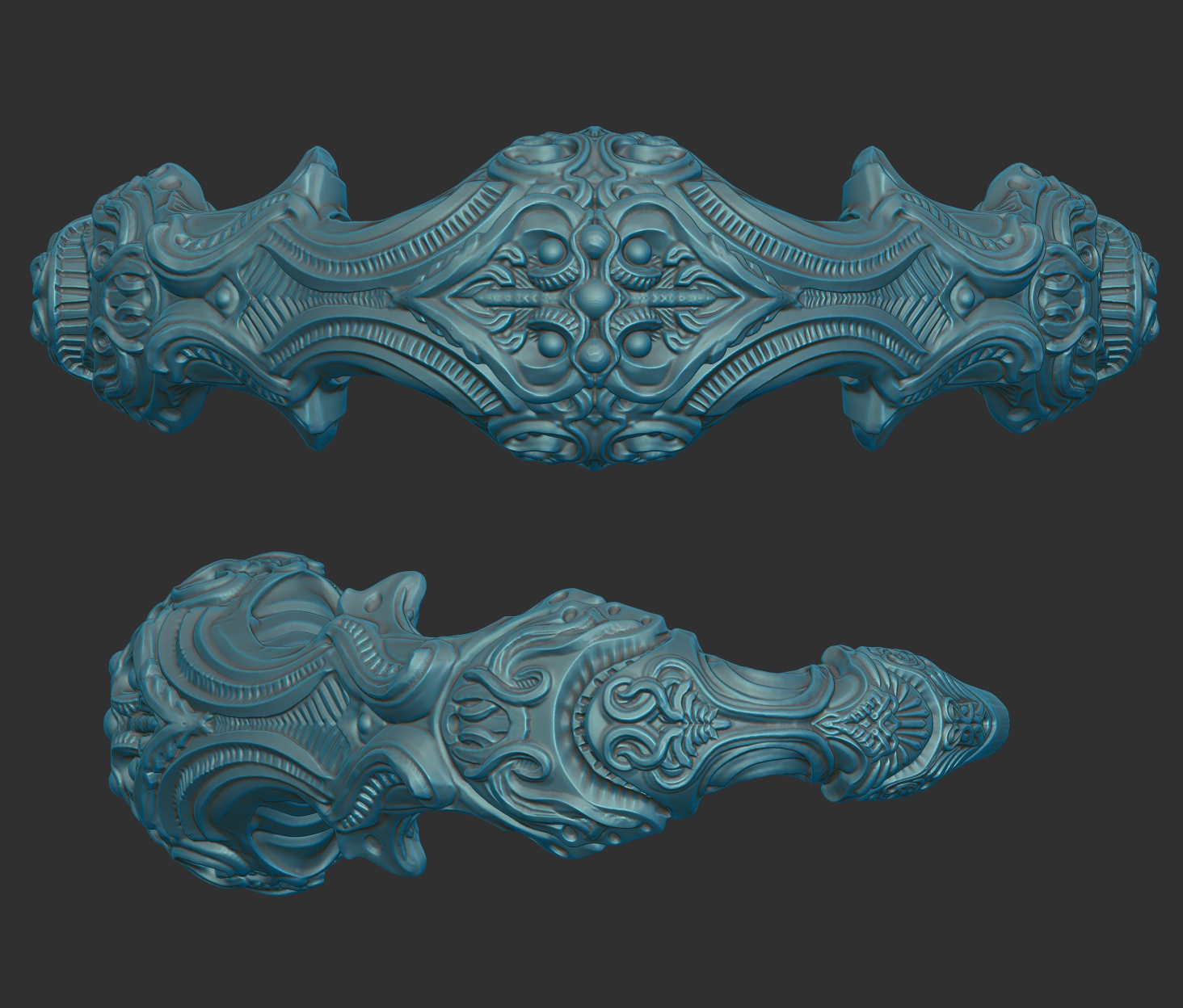 That is phenomenal!
I've heard printer users say it gives much better detail even though a mill cant do any model created, some detail cannot be milled without destroying the piece as were printers can do anything that can be modelled
I know its faster by miles milling,if its wax anyways
but milling also requires knowledge of set up and programming involving tool sizes holding the piece so that the tool does not crash into anything
a sizeable amount of knowledge have to be able to forsee issues before.they happen, cnc programing software is getting cheaper but aint free and neither is training
were as if you have a maker bot the software is free, and is as easy as drag and click and its made
I perfer milling cause its very fulfilling watching a chunk of wax being turned into art as you watch
ive always thought of machining as similar to art iin that aspect, theres limitless possibilities of whats in that piece of stock material!
And I can see alot of your stuff would need 5axis milling even if it could be milled at all
5 axis cnc programming is insanely complex time consuming and expensive in machine time
I can only do up to 4 axis myself but im attempting to learn it on my own
but its slooow goin
Very cool stuff

As always thank you for the feedback~
I looked into milling and it isn't feasible for this stuff which is okay because I hadn't done my research into it. I'm also incompetent as far as coding goes. I do have some designs that are more friendly to that sort of thing though, I'll post some if I can find them, its been awhile. I do wish though that printers were a bit faster, it is cool to watch things be made like that with milling.
Here is my earring for this weeks assignment. Its not completely finished but its close enough for me to post~ I haven't done all the math for the weight and hang angle yet but it should work. The shepards hook was part of the assignment and honestly an after thought but looks alright.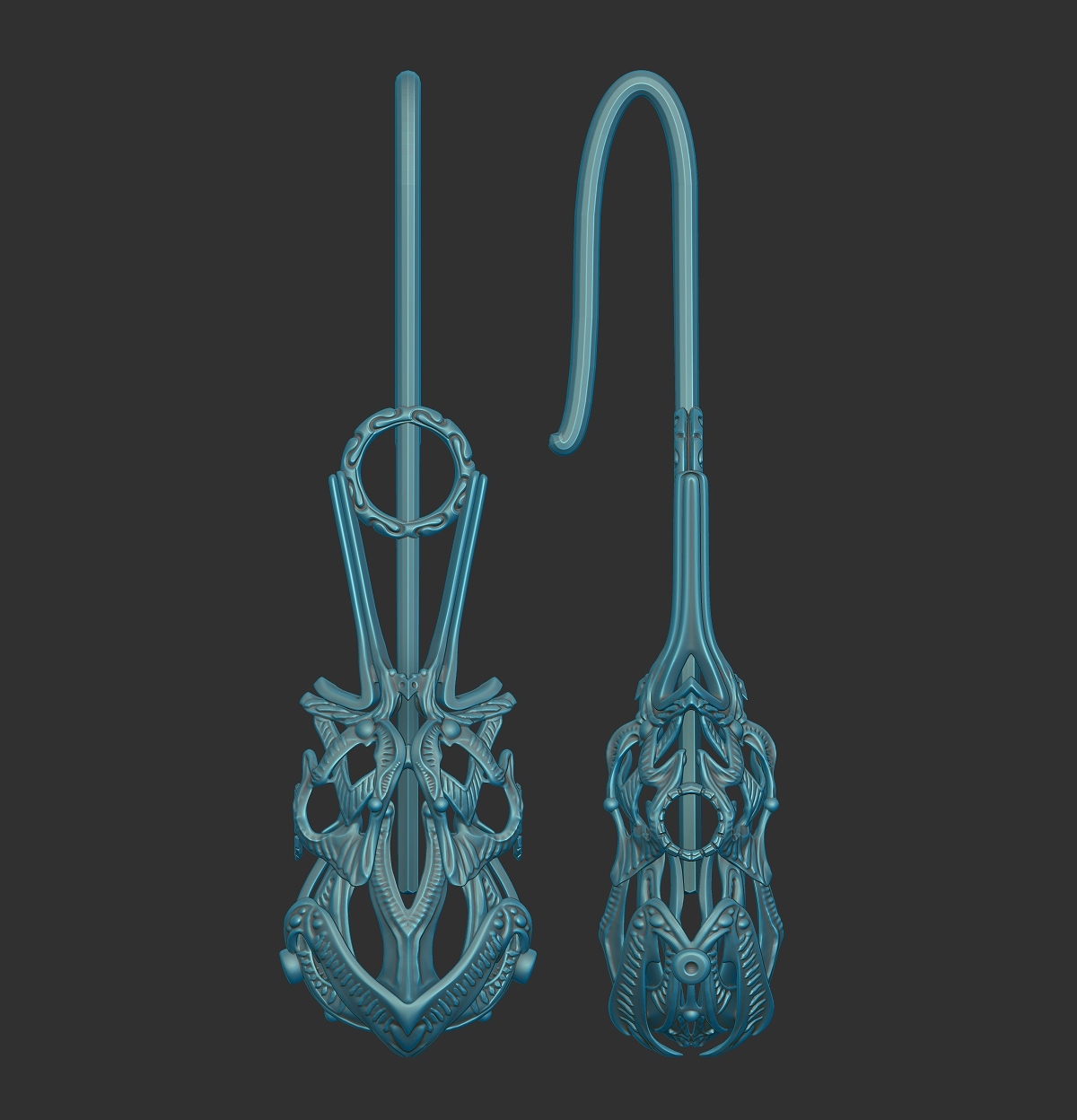 Another update~ learning a lot about earrings. Since I don't wear them figuring a lot of things out was kind of a pain but I like what I came up with.
Here is the final version of this earring.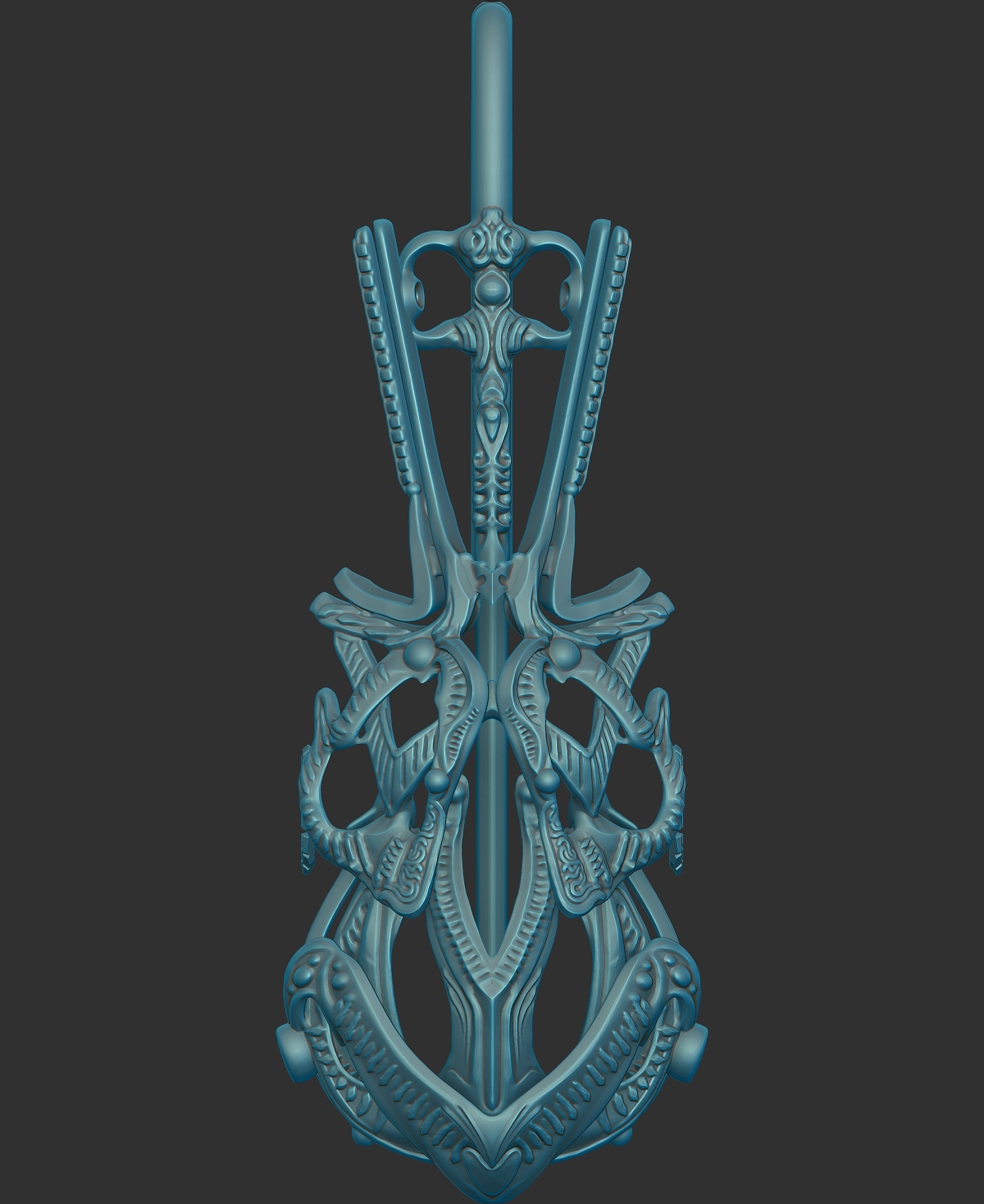 Last week was a wash for me but art never ends! Here are some pieces I did during the week. Not satisfied with them but at least I got some more experience points~ One of my great weaknesses at the moment is stone placement, so I'm planning on working stones into my pieces for a while now~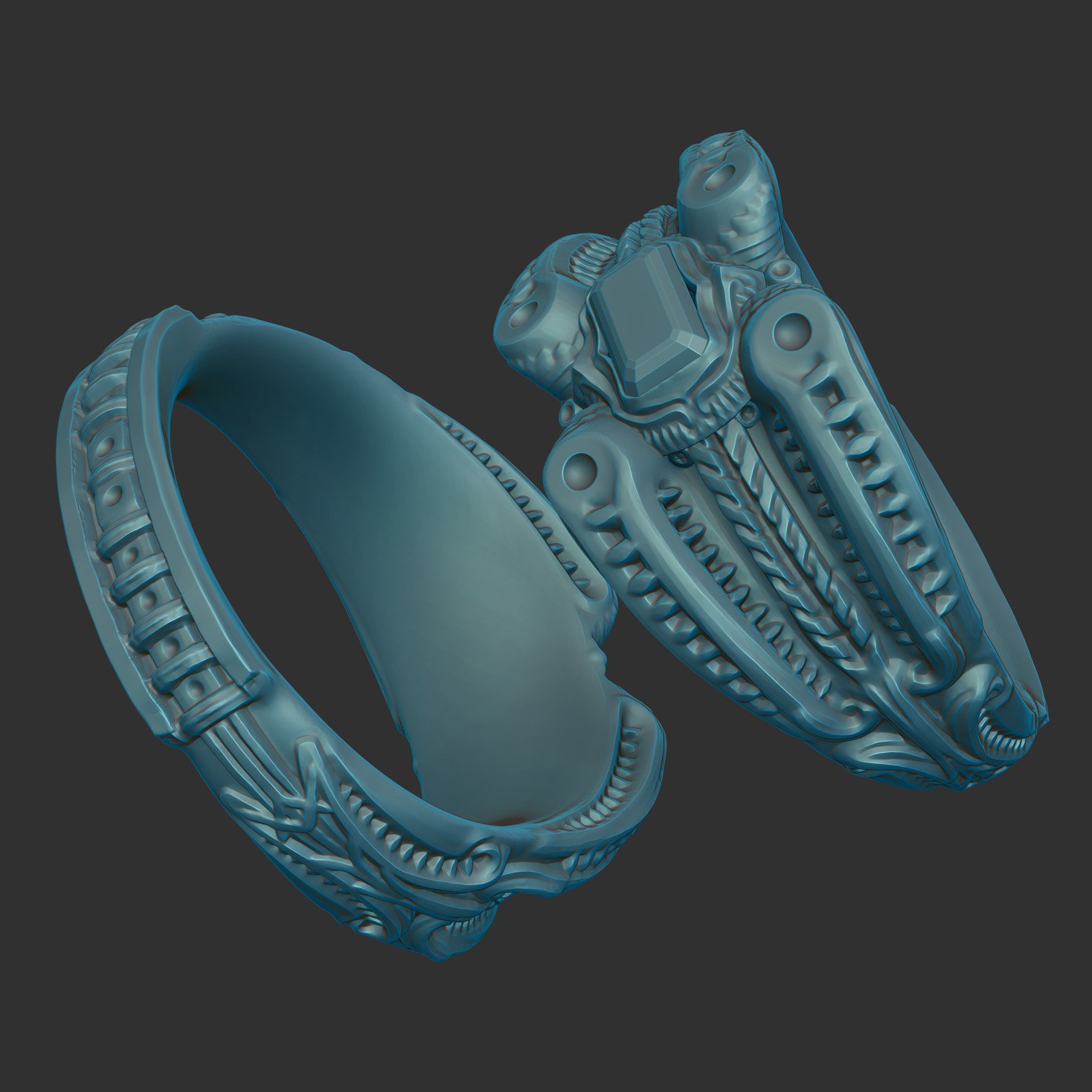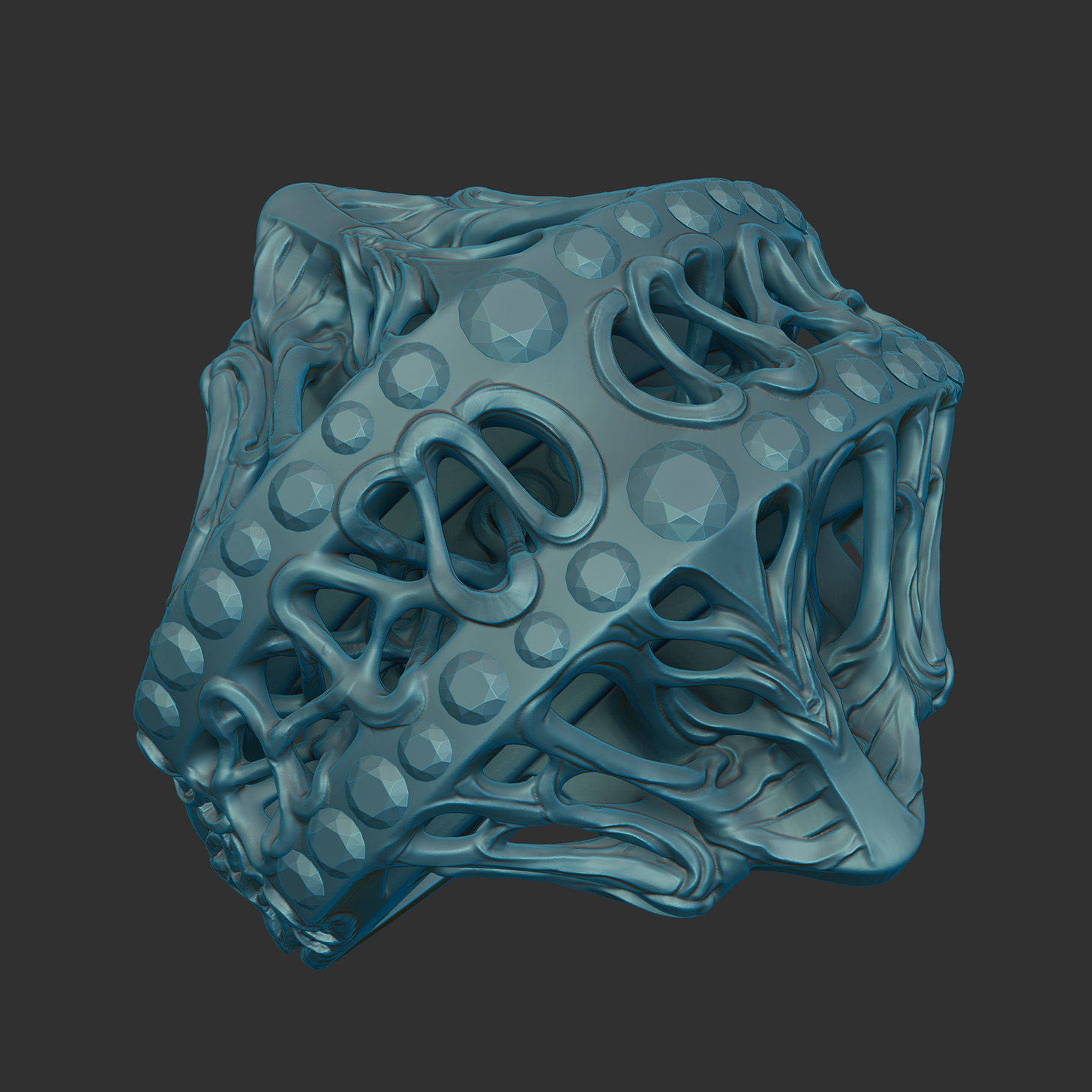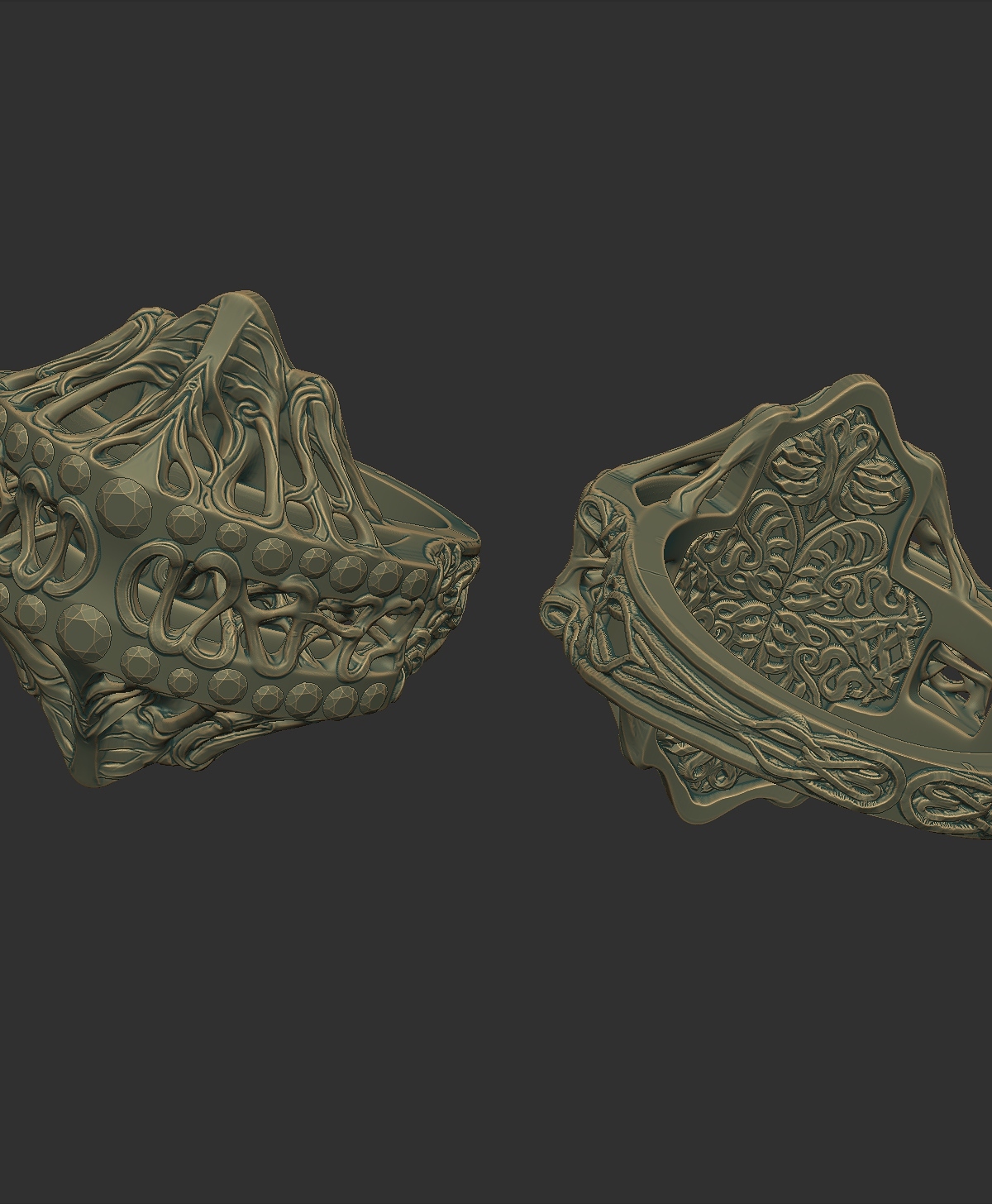 It is complete~ This is what I have been working on for now~ I admit I went too far with the detailing but thats what I love to do~


I dont know how to describe it, any words i used have already been said and wouldnt do this piece justice
but here goes anyways
superb, fantastic, brilliant, im in awe and hope that if no other piece youve shown gets made that THIS gets made
if i created something like that i wouldnt even care if it got made or not id be so proud of the accomplishment itself
decadent details its divine