great stuff man.love the watch and spaceship.
Wow,
Like that aircraft!!
Concept creature:Shark Arachnodon.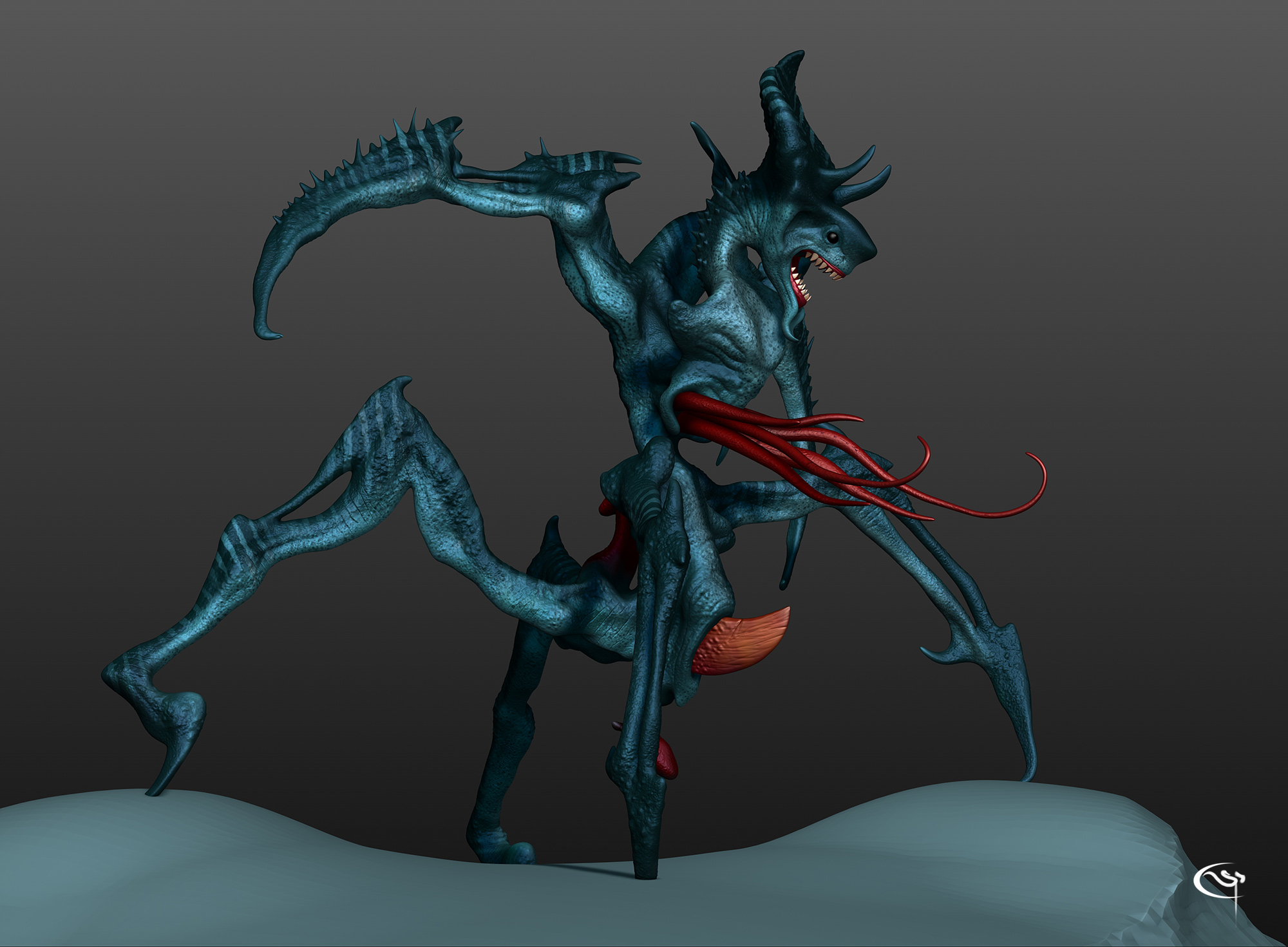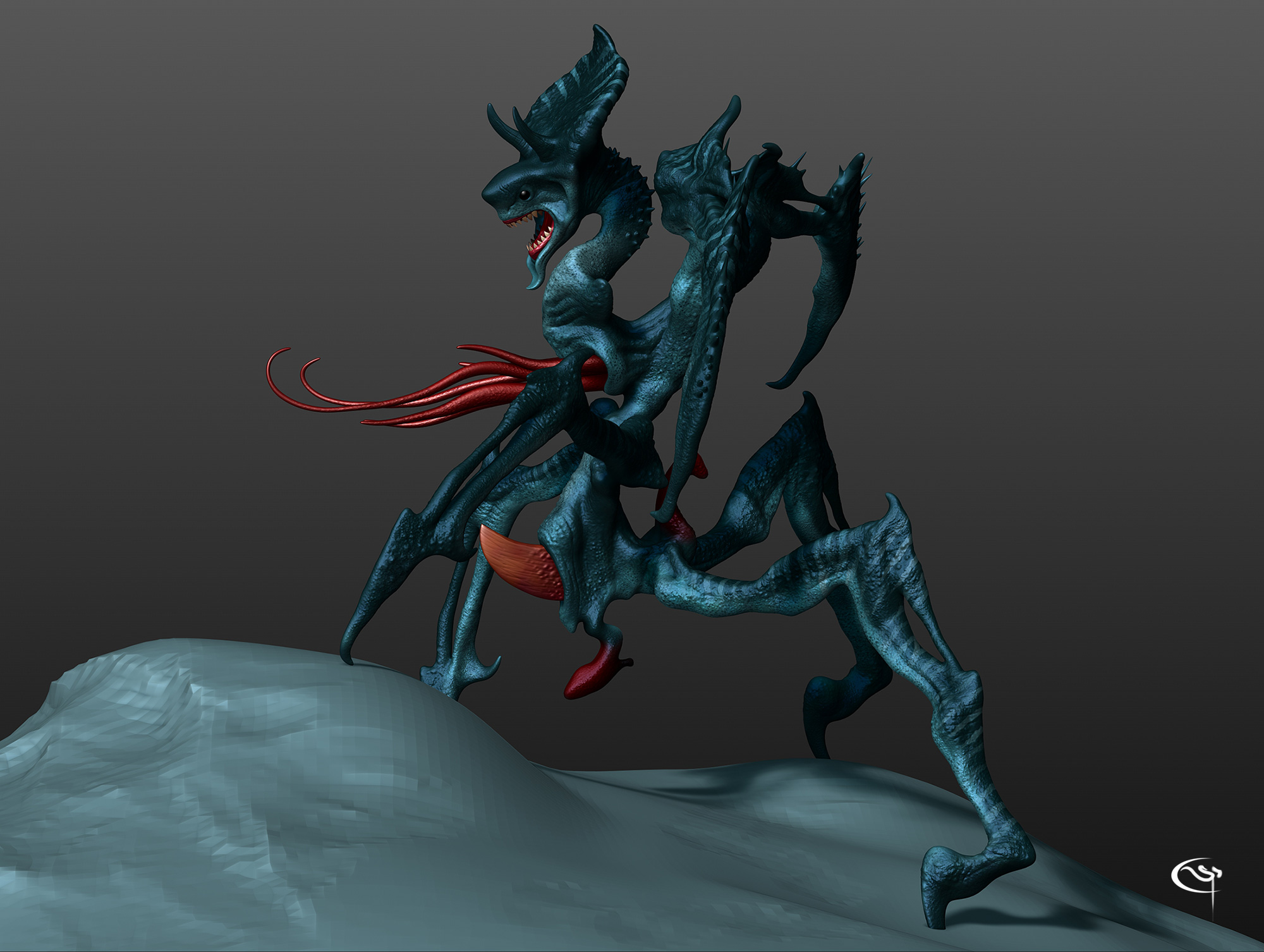 Test scene with two creature.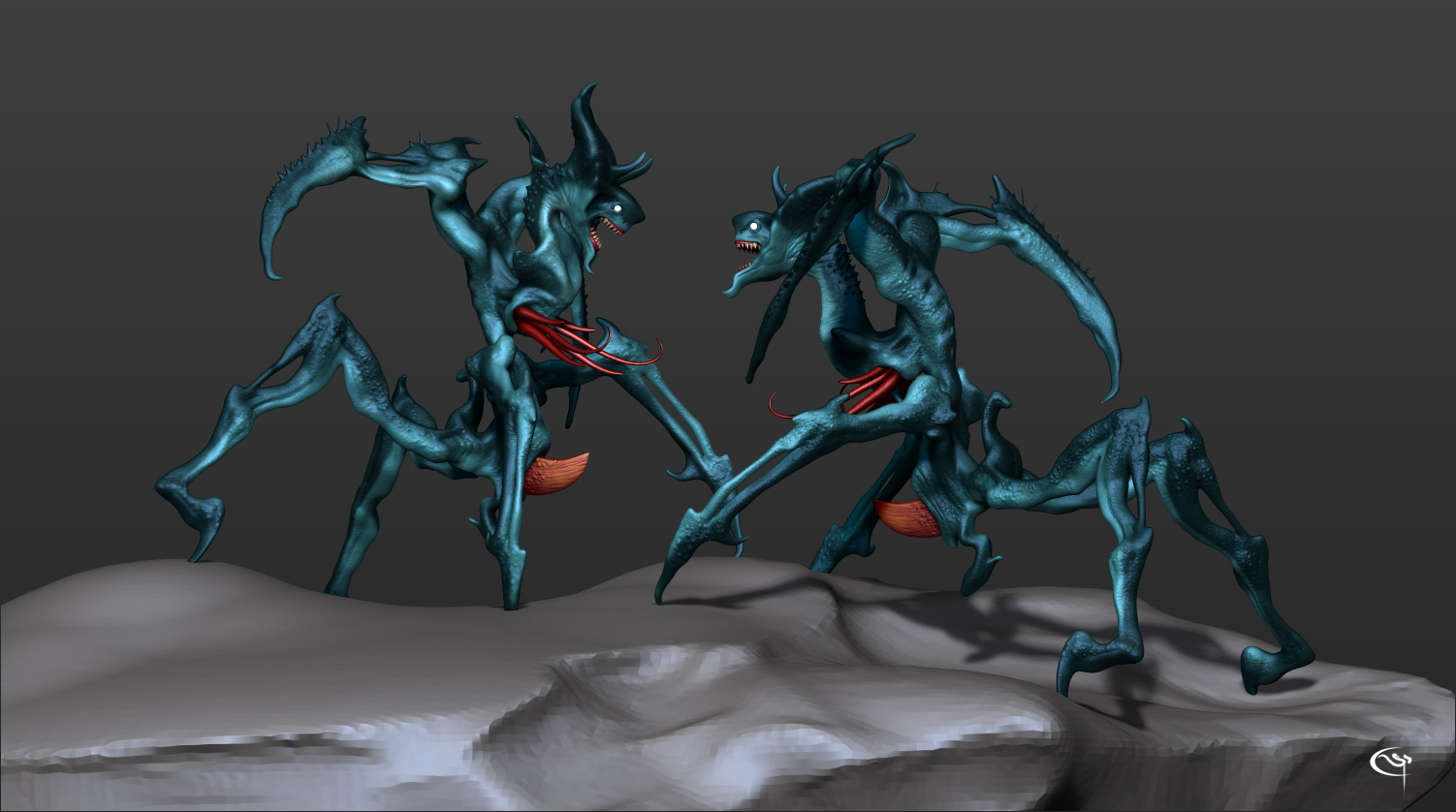 Good job
cool design.
Thank's Diablo and Atomizzer.
Last work,render Zbrush.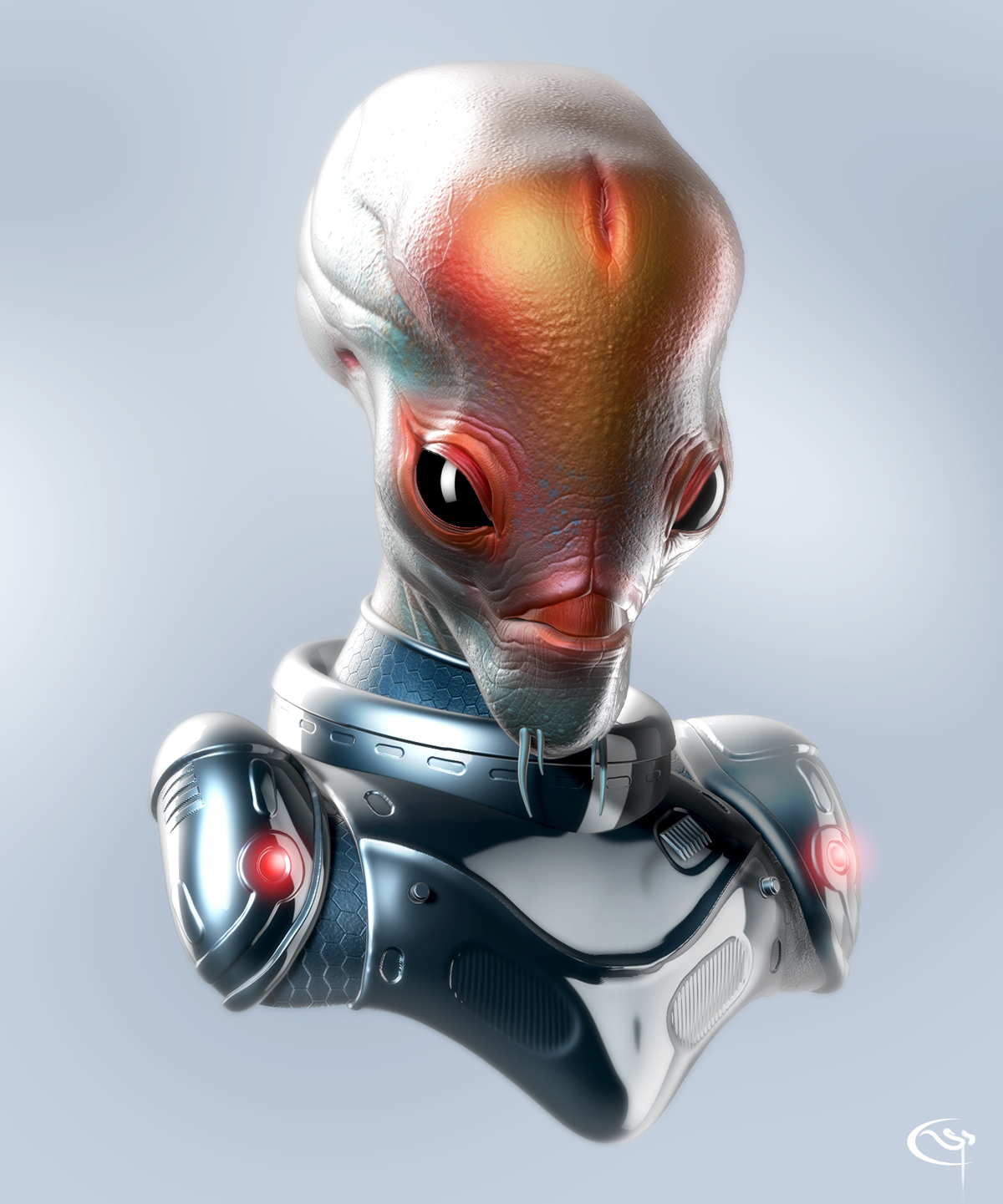 Thank you William !

Nice colors on this piece.

nice sculpt but I think the skin is a bit too specular.
Diablo :yes specular too present on the skin, I will pay attention to it for the next sculpt .
Thanks for your comment jan 19 and Diablo !
For the fun,a rendering Keyshot of my sculpt Abomination.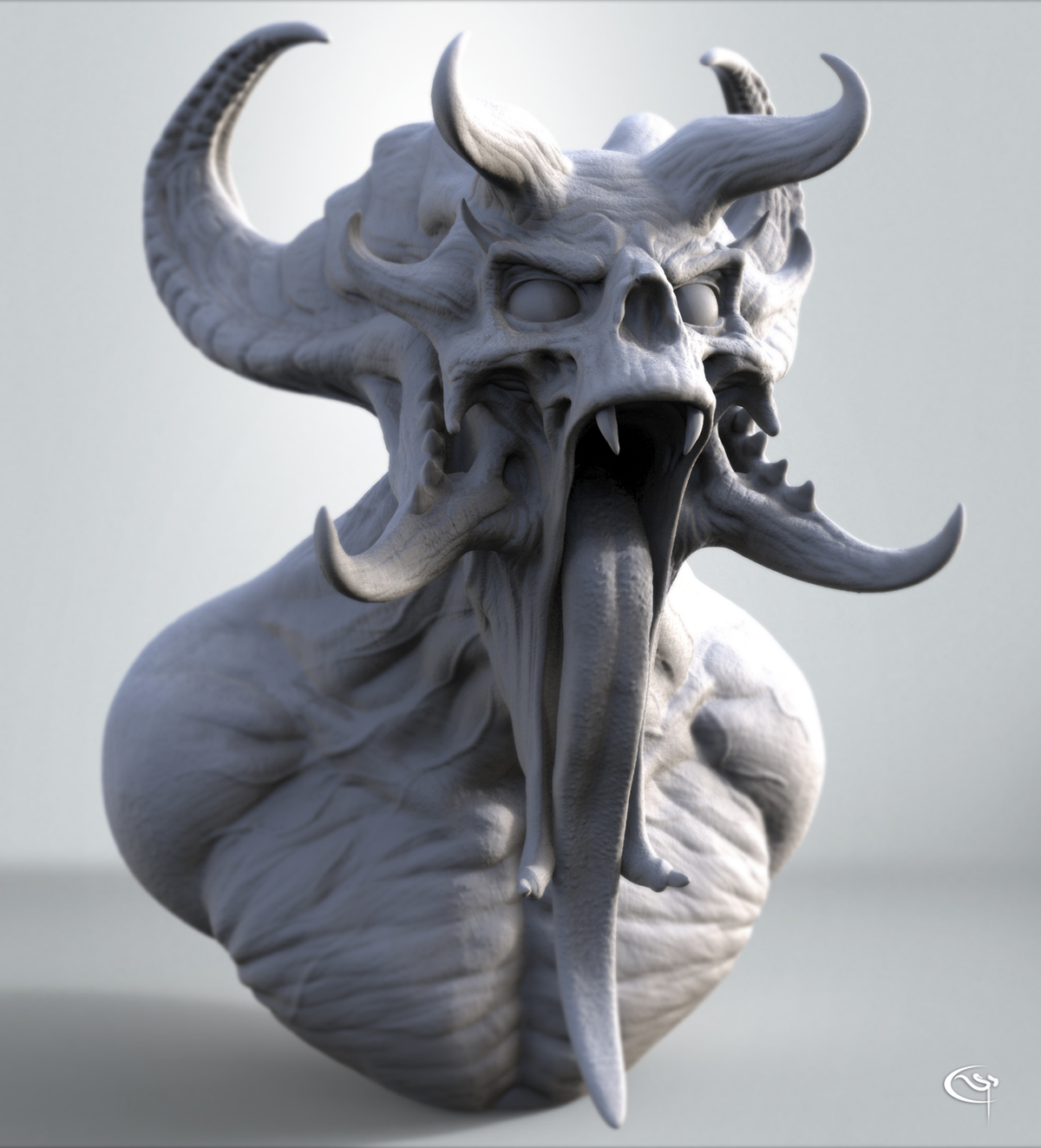 really dig the flow of the horns, gives it a nice 'x' silhouette. I think the top theeth can be even more agressive, or fill out some shapes on the roof cavity of his mouth
Hi Corpus,I have no motivation to return to this sculpt but your comments are welcome.
and I like your work !
Thanks for your comment !