Thank's magbhitu and diablo !
up …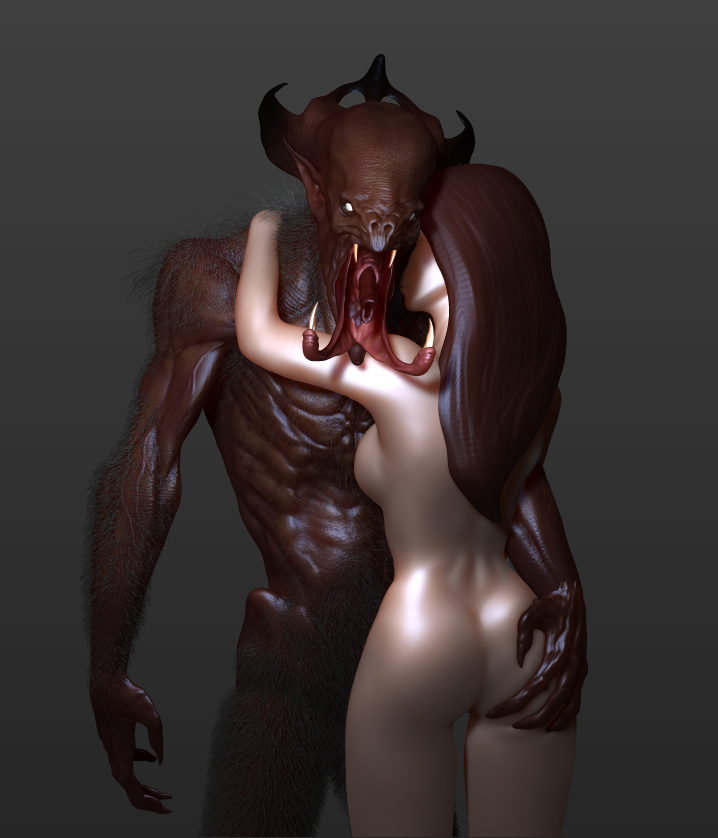 Very nice !
I love the contrast between the woman and the monster.
well played Chalian
Thank's William.O
this project is not finished ,I have to rework the polypainting, wings,fibermesh and woman !
Great job bro.love it.;)
keep it up.
Wow @ the vampire!

He's amazing.
Hi there,
I think keyshot respects scale when it comes to translucency, meaning smaller objects get light penetrating deeper.
Did you do a render where you scaled up the scene?
Love the detailing.
Thank's jan19 and daidda
daidda :Not rendering KeyShot,it is great for hard surfaces, but less effective for organic (this is my opinion)
Last render for the fun.(zbrush)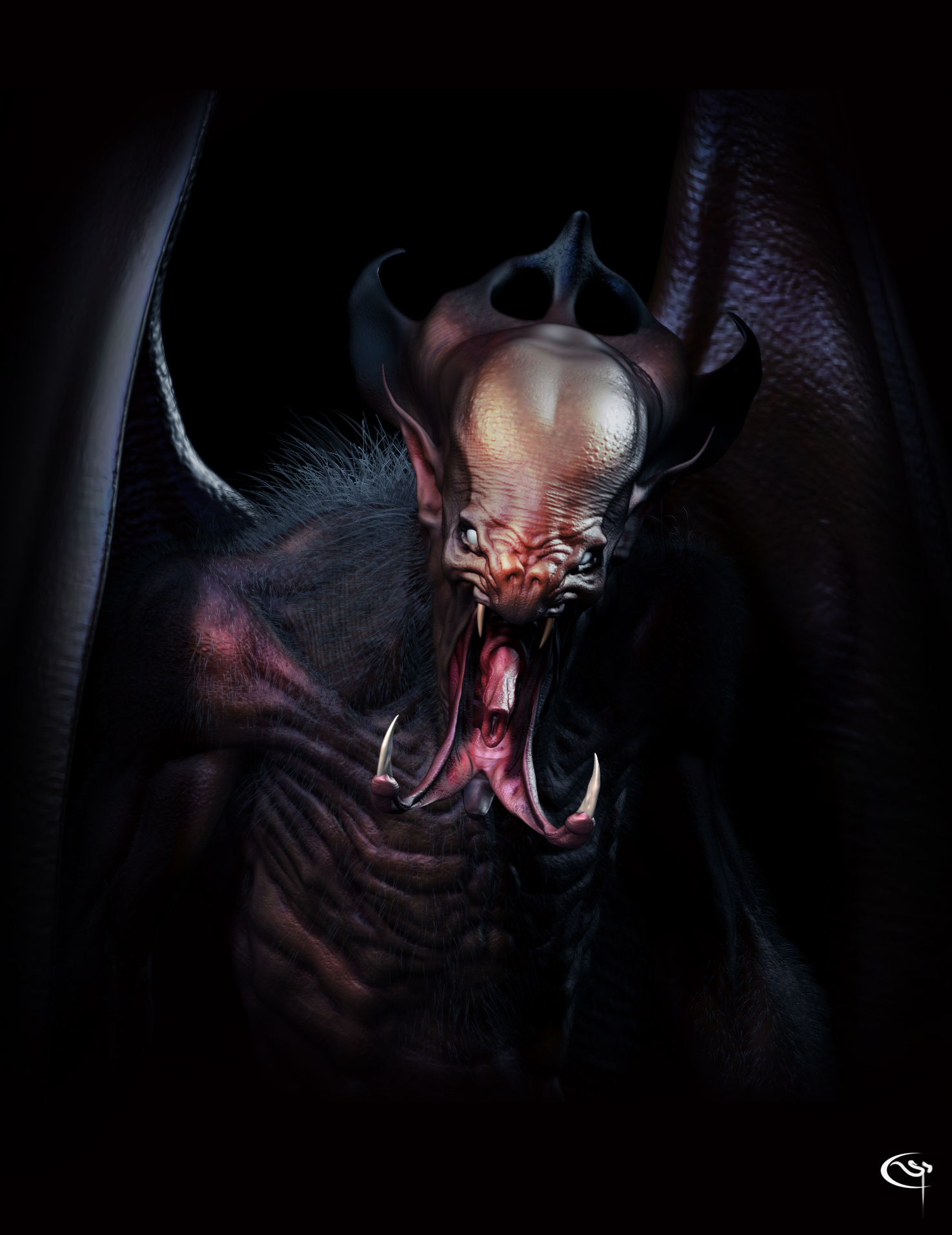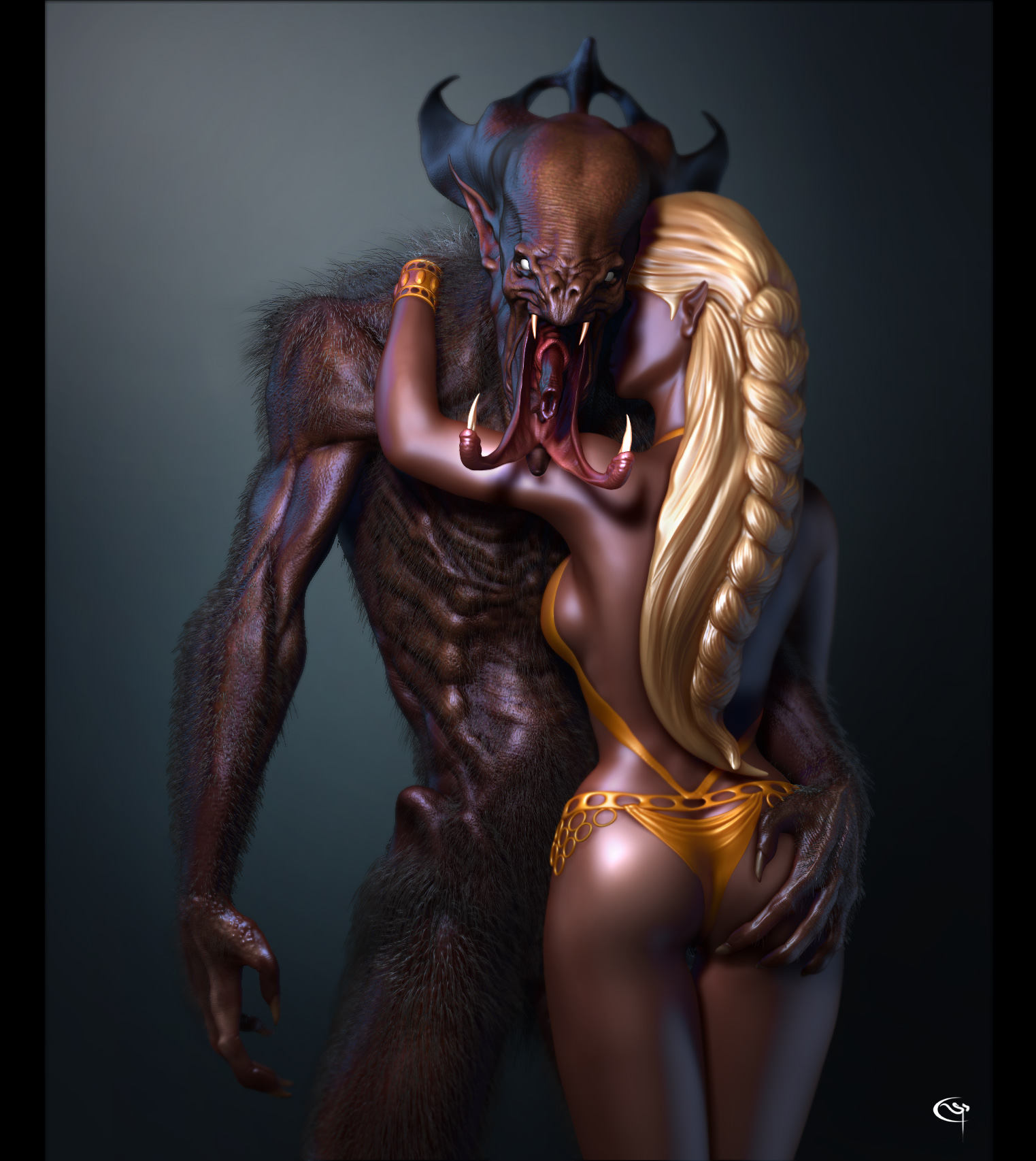 Cool idea.love the composition.
Cool use of the Greeble Pack on your latest Render. Well Done!
Thanks for your comment !
New project :
For textures I did not use the pack Glenn Patterson,but alpha 74 that I modified with photoshop (lack of density for this case)
the technique remains the same and it works very well with this alpha.
(sorry for my english)
To be continued …
Hi,I made a tutorial for this type of modeling.
Render Zbrush.
Tutorial :