Just bought Z-Brush 3 so here's my first pic…
[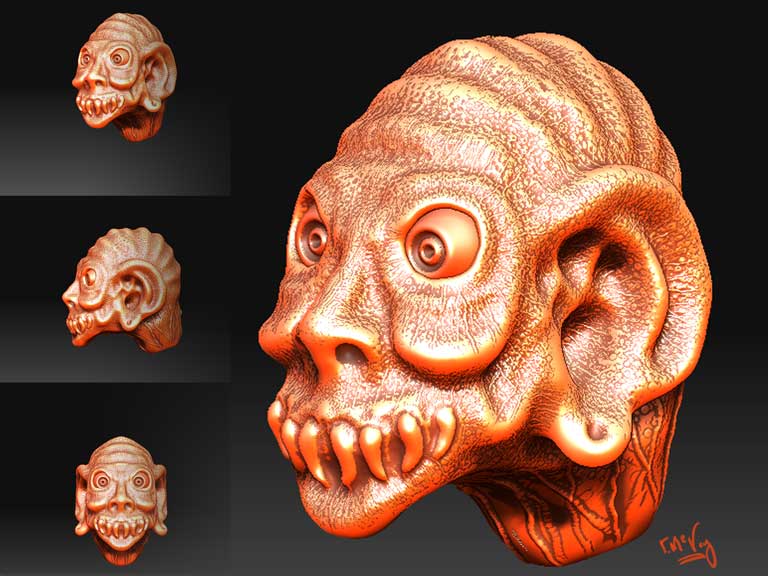 ](javascript:zb_insimg('64558','Zb1stwork.jpg',1,0))
Submitted as my second work.
[attach=100047]oaktreeso8.jpg[/attach]
Attachments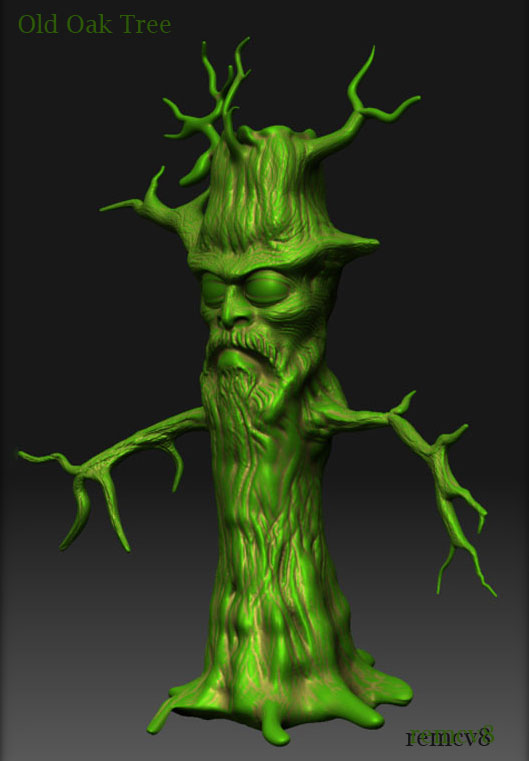 Just finished reading the hobbit (for the 3rd time) So, I thought that I would have a go at creating some of the characters.
[attach=114920]Goblin1.jpg[/attach]
Attachments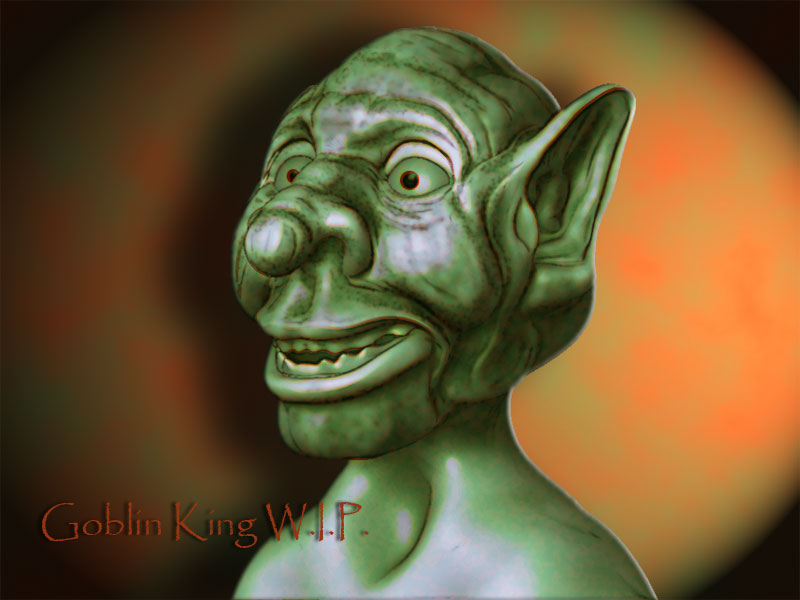 Here's an E.T. Sculpt that I'm trying to workout.
[

](javascript:zb_insimg('133335','ETWIP.jpg',1,0))
Feedback???

[Some Sculpts]
[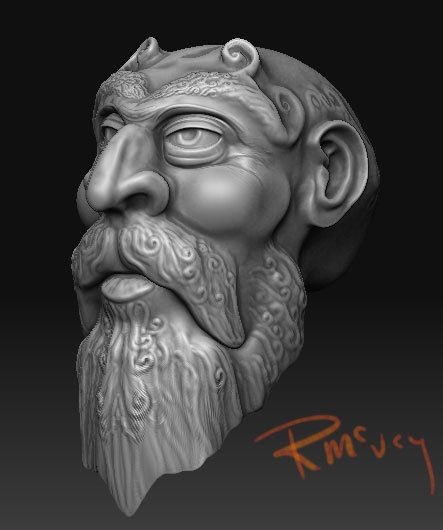 ]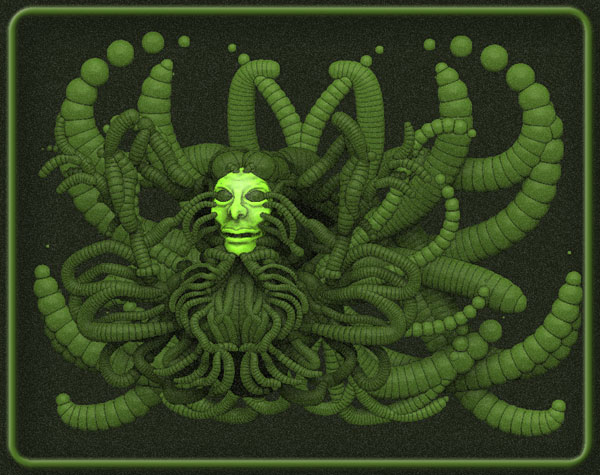 Attachments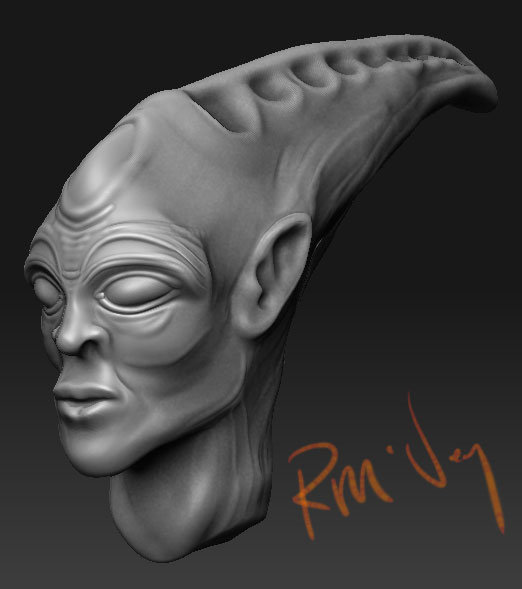 some fun stuff here!
Very much like the last few, and the zspheres zketch is great!
Look forward to seeing more
E.T. Phone home. I loved that movie, it would be cool to see you finish up the ET model and paint him. Anyway, keep going

Green Man Z-Sketch

[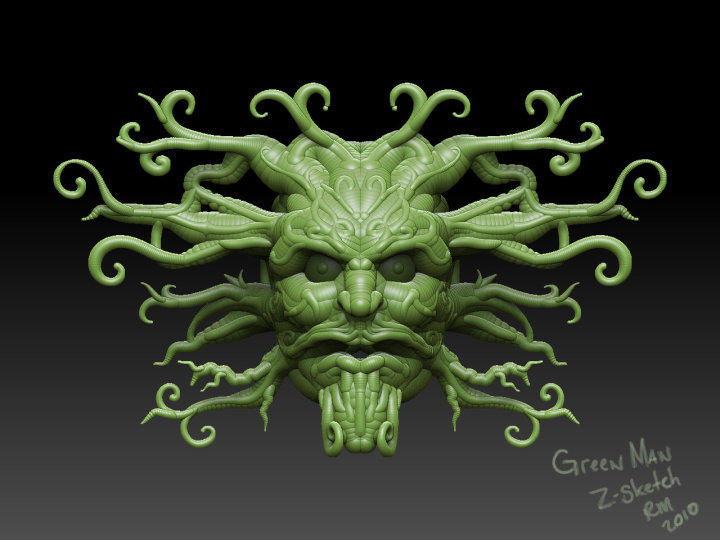 ](javascript:zb_insimg('203683','34211_1138108510627_1764833945_255896_2243096_n.jpg',1,0))
Your using ZBrush as a painting canvas.
Nice works.
like ur zsketch work. keep it up.
Geometry is a bit stretched in some places, but fun to detail.
Attachments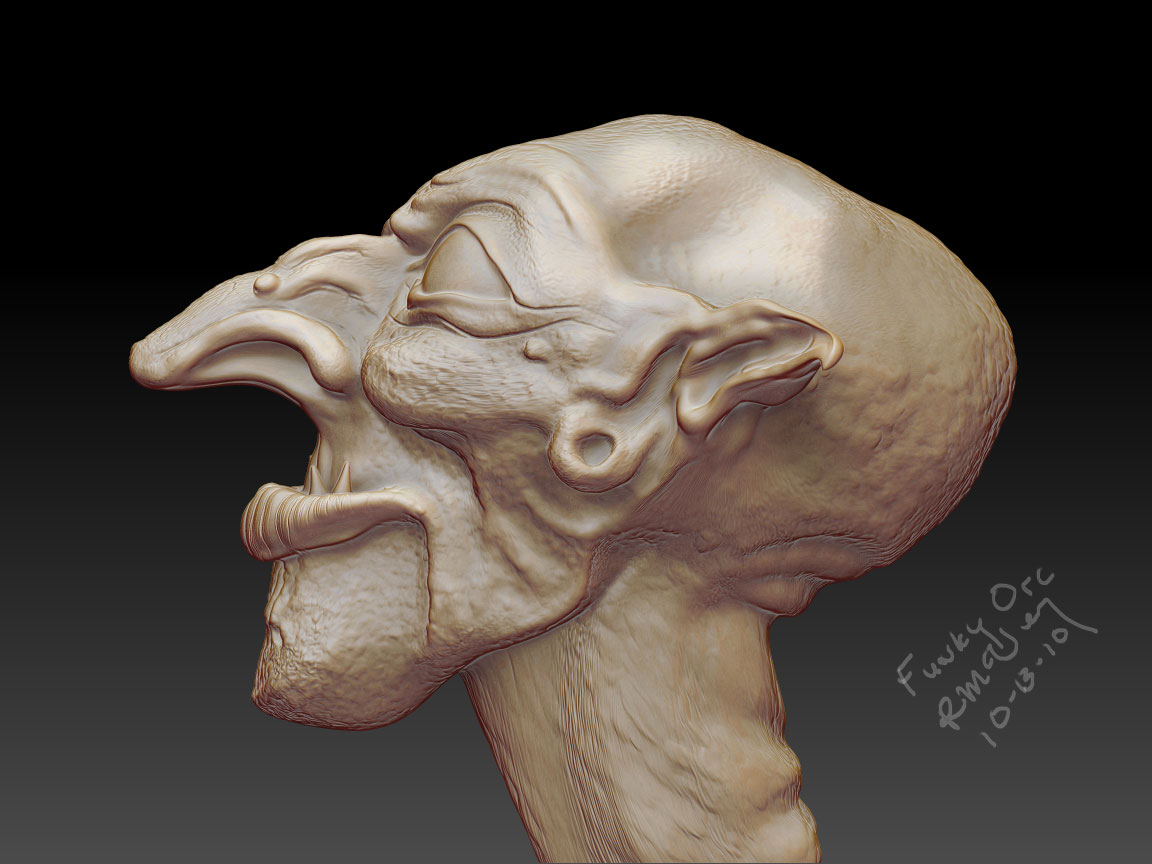 I come in peace.
[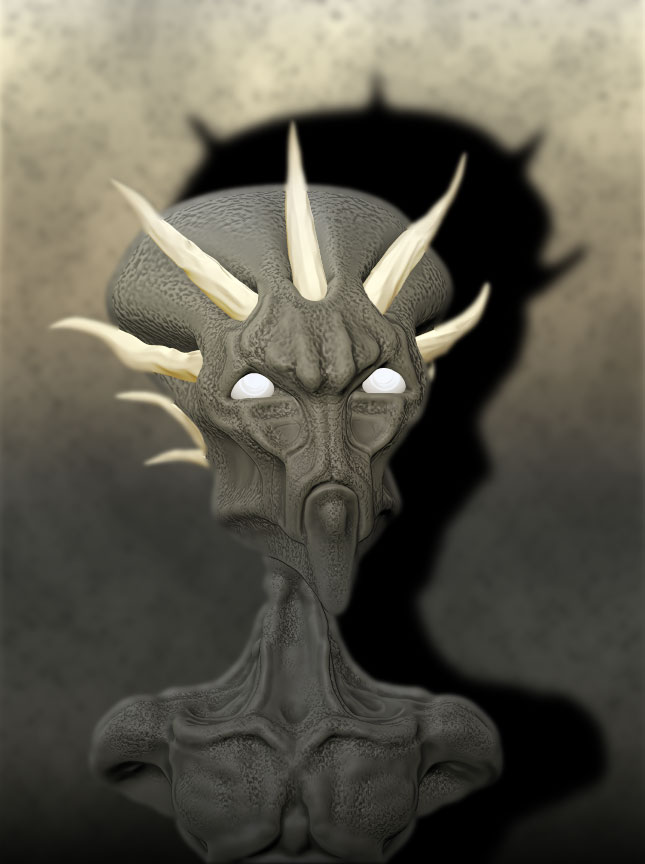 ](javascript:zb_insimg('249800','Alien424.jpg',1,0))[]
[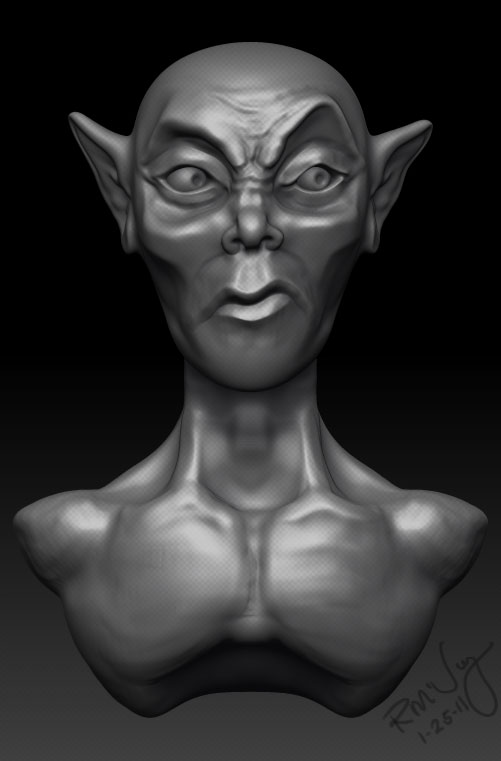 ](javascript:zb_insimg('251513','ElfKing4.jpg',1,0))
Attachments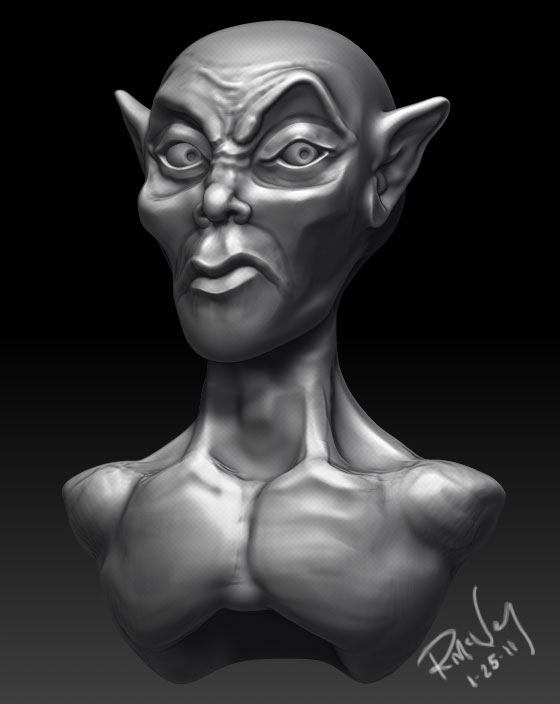 [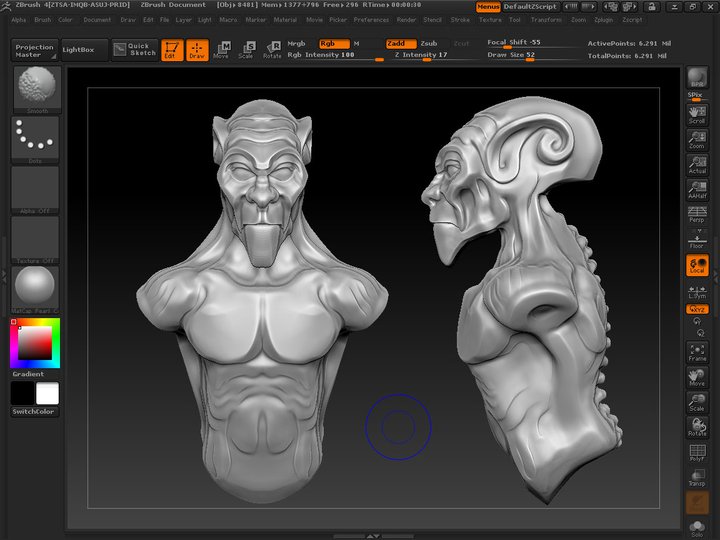 ]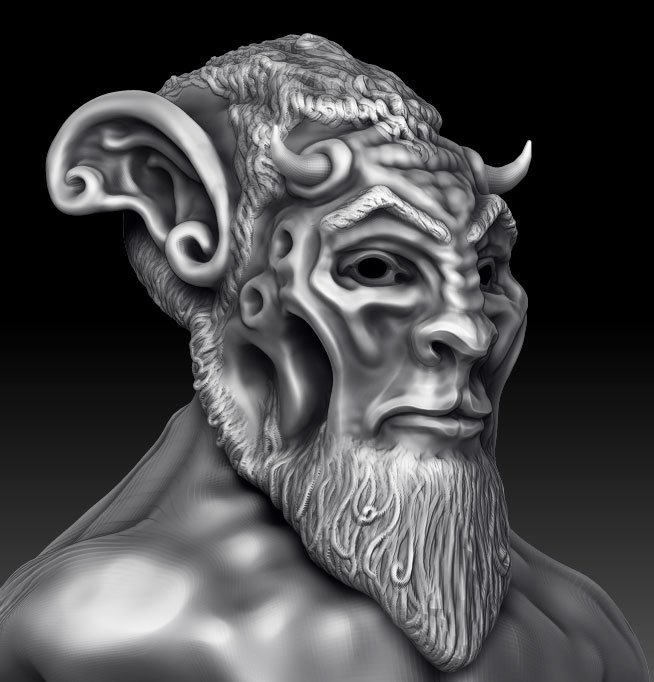 Attachments
[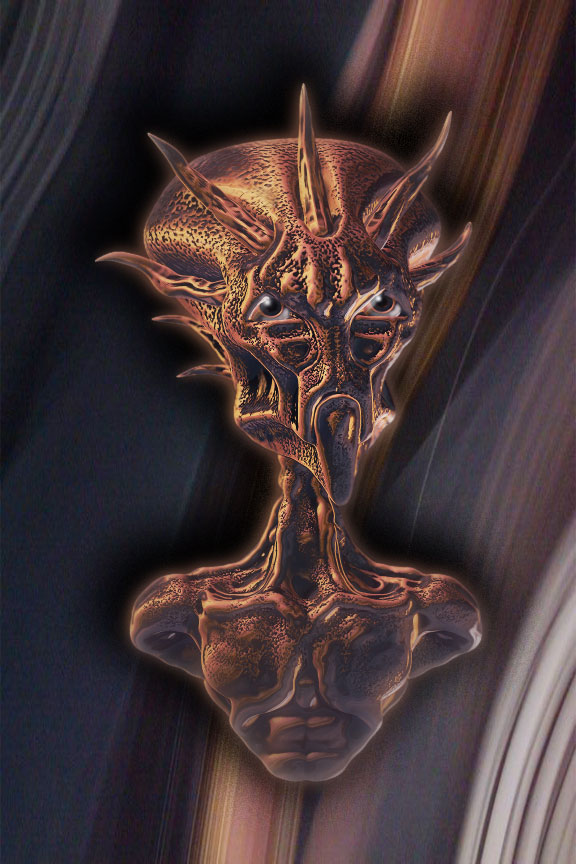 ](javascript:zb_insimg('251632','Aien508.jpg',1,0))
Playing with Mat Caps and Photoshop.
I see nice stuff here. Great job man. Will you start a full character soon?
Eiad, thanks!!! Coming from you is a huge compliment. As far as full characters… I still need to learn good poly flow. Haven't been happy with some of my results so far. Need to find a good workflow.
Finally started a Youtube account, so here is my first timelapse:
<object width="425" height="344">
<embed src="http://www.youtube.com/v/zMyoNjCIjcY?hl=en&fs=1" type="application/x-shockwave-flash" allowscriptaccess="always" allowfullscreen="true" width="425" height="344"></object>