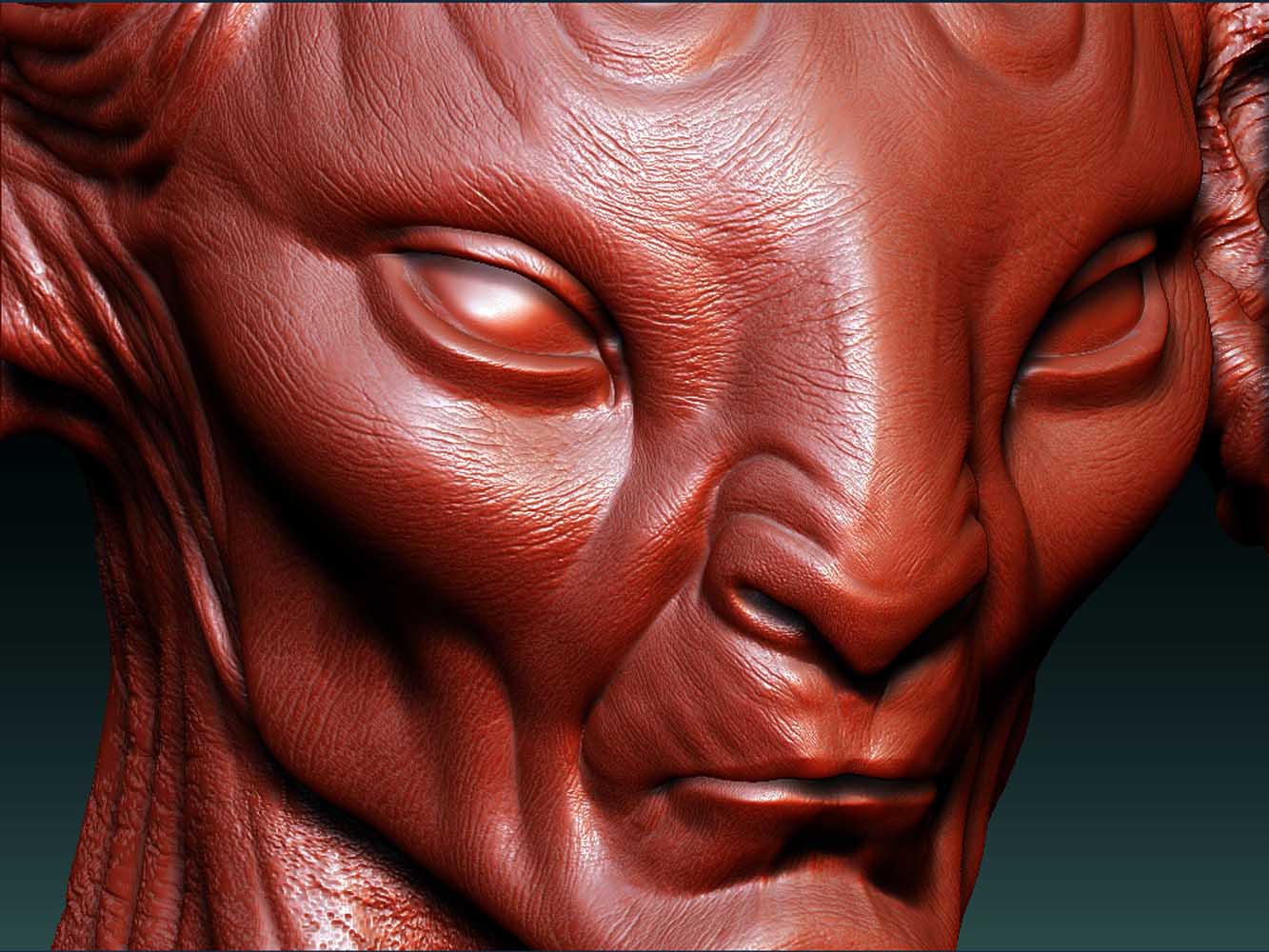 Attachments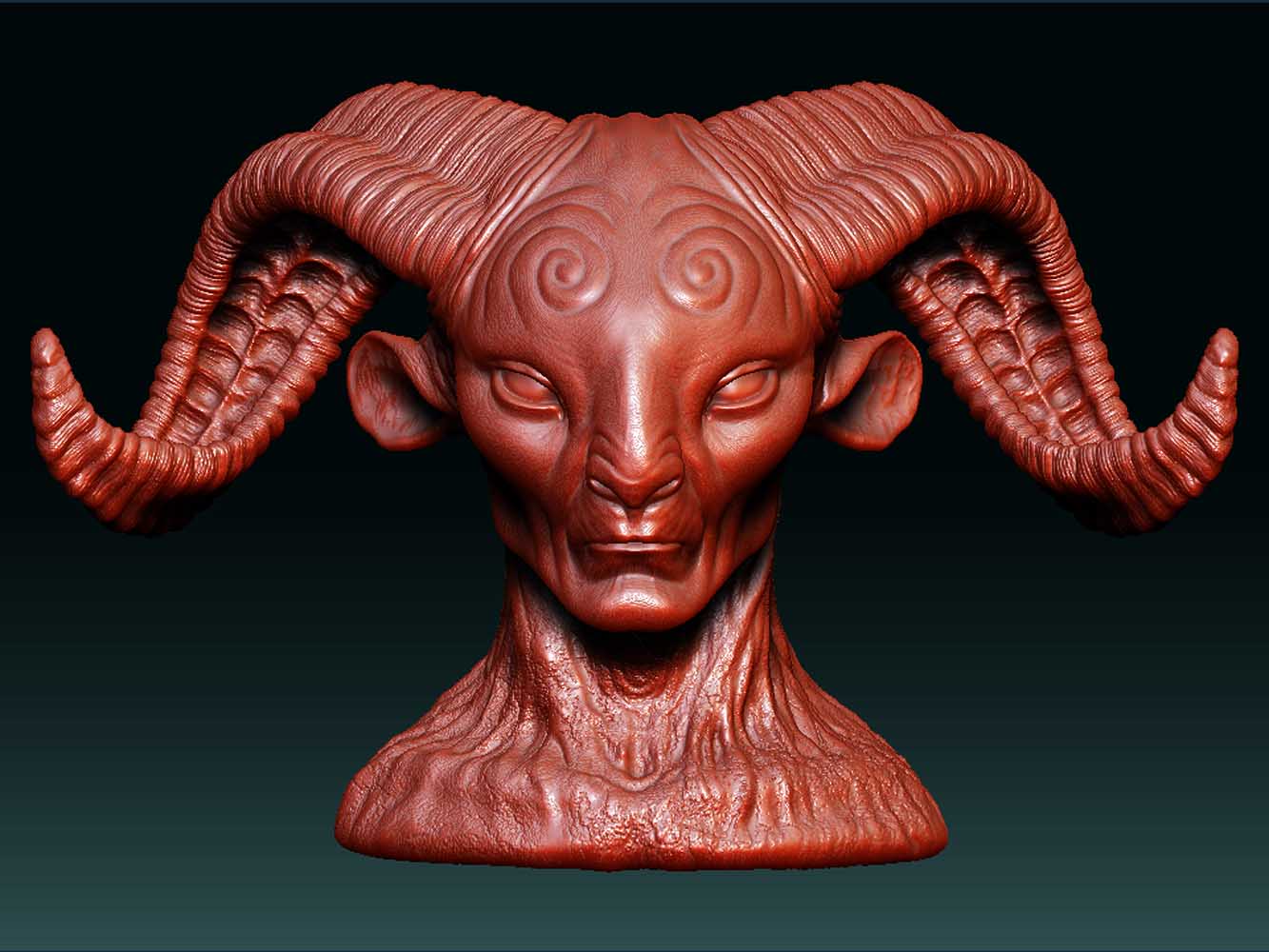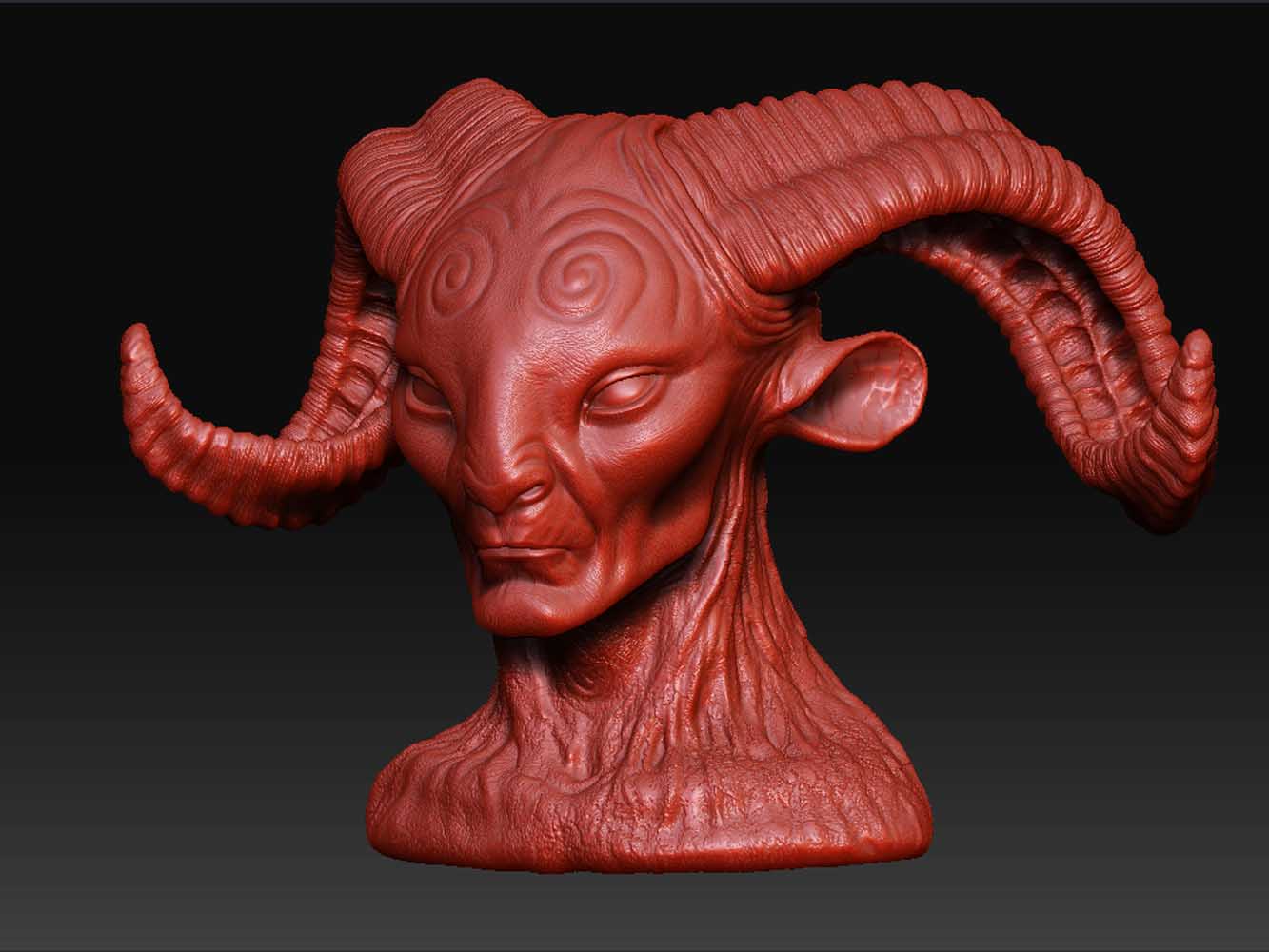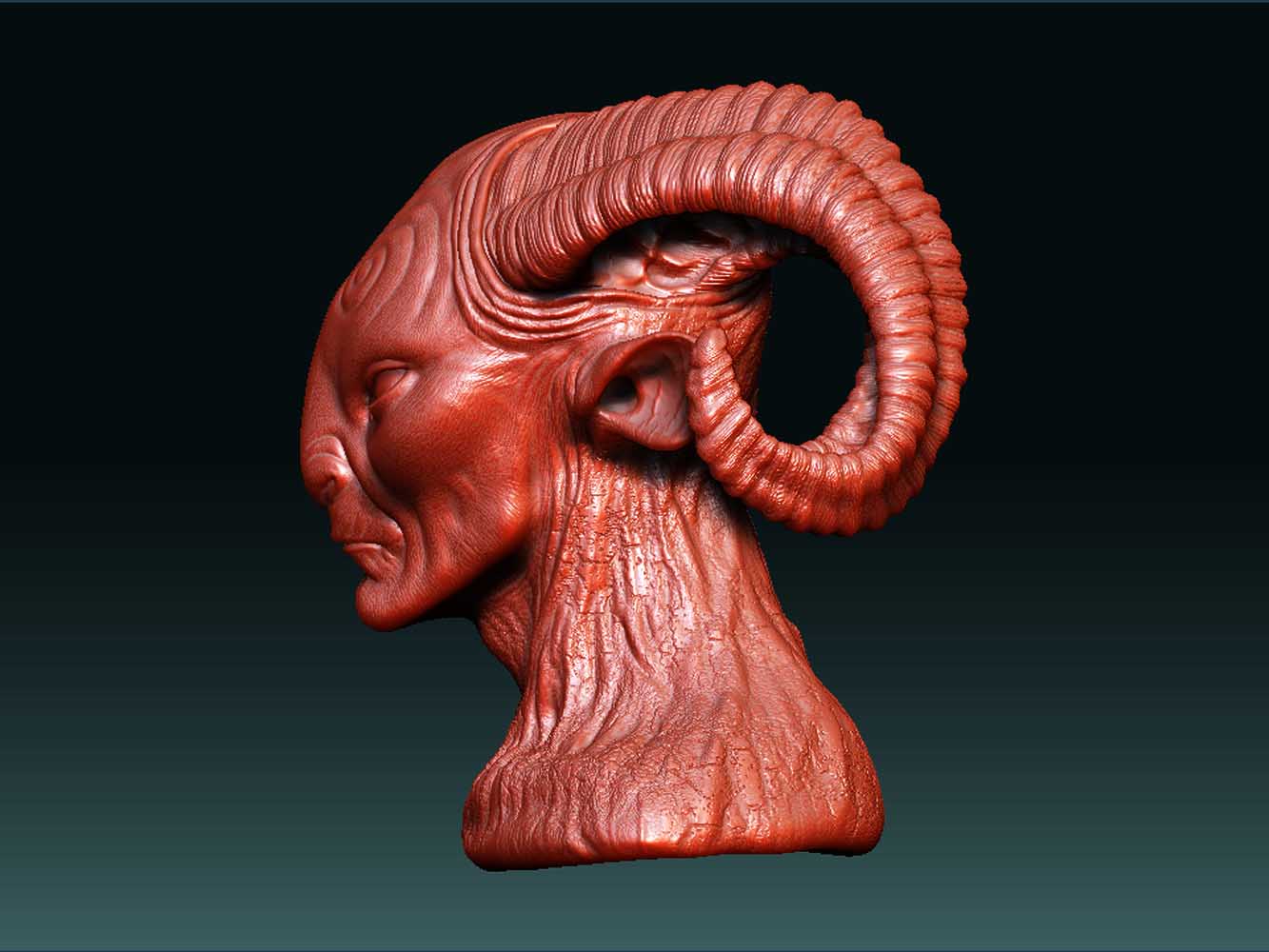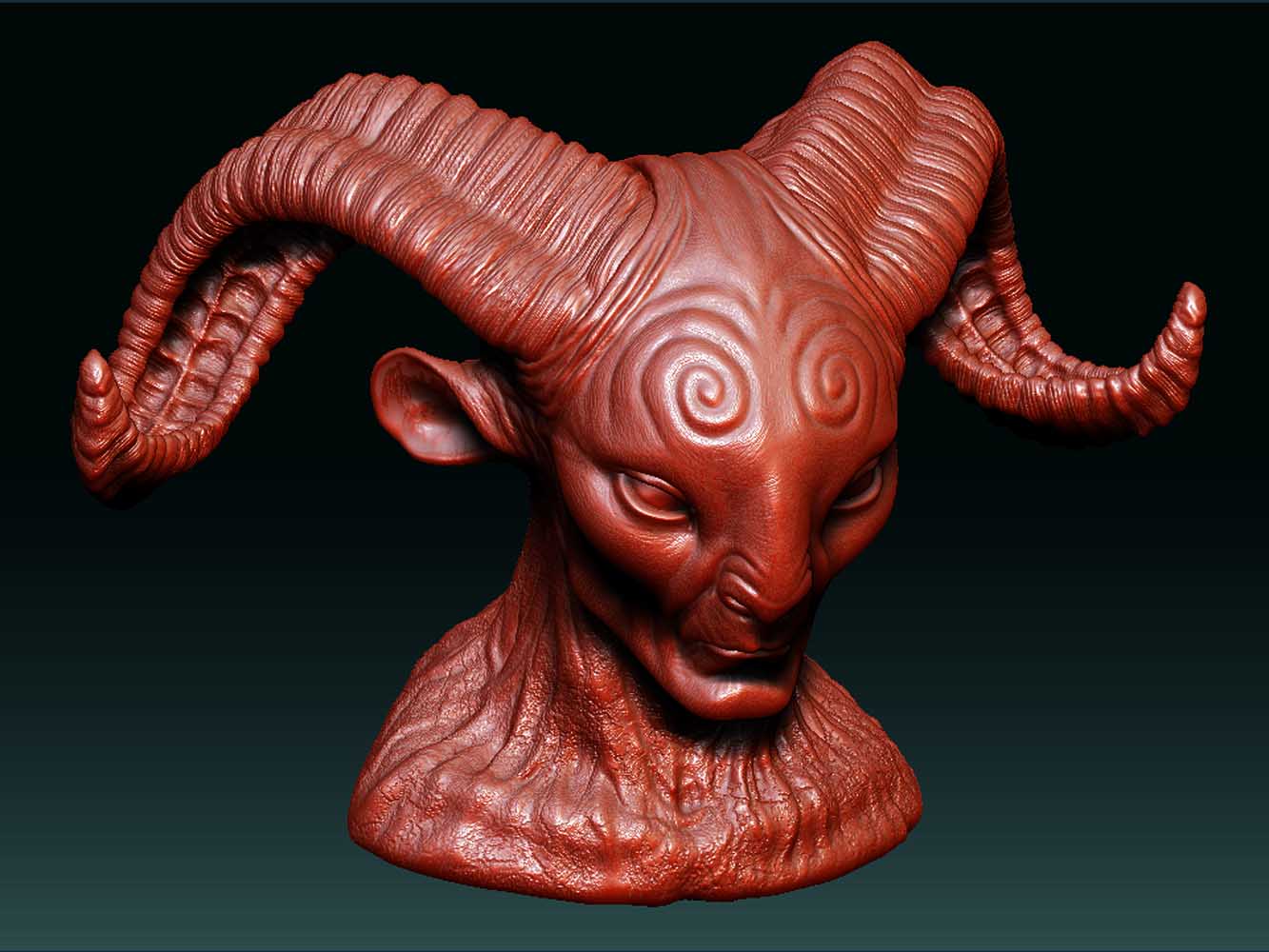 "A very impressive first post ,Gabriel !..must be a "heavy"mesh as i look at the detail , no "dense" mesh artifacts to be seen…perhaps the top of the lower lip in the frontal image (Pan-01) ?
jantim
Amazing first poist indeed…I'ma big fan of "Pan's"
too I think this is spot on!


Thank you,the model is just a little over five million polygons. I ran out of geometry at the ears but that was due to bad topology. I won't make the same mistake on my next one.
One more picture.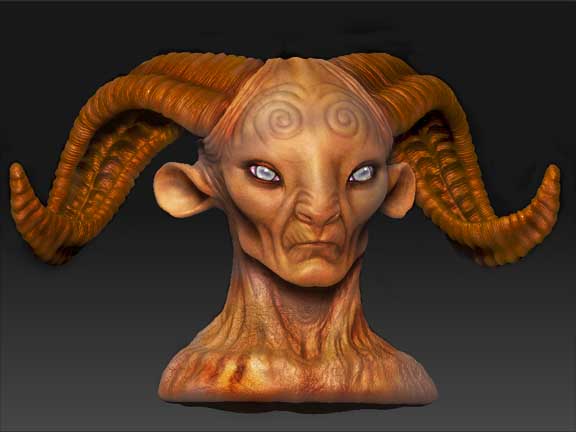 While this is a fantastic sculpt, his facial feature dimensions are quite a bit off; he appears far skinnier than he is in the movie and his nasal cavity area is far more prominent in the movie I think. There is something giving him an alien/shrunken head appearance but I'm not sure what it is…just the dimensions I guess.
Awesome skinning! Spot-on likeness!! Sweeet!!!



(I thought it says panhead the first time I read the title) LOL

Wow. I really like the details on the skin.
GREAT FIRST POST!
Very recognizable. To build off of Squash-n-Stretch, I don't have a reference right on hand but I do believe that his neck has a lot more going on than what you have sculpted. I could be wrong.
Very nice job though
Hey Gabriel,
Welcome to the forums!!! You've got some really impressive work man!! You seem to making the transition pretty alright. I realllllly love the detail on the horns. Crit wise there seems to be a disparity in the level sculpting you put into the horns versus the face. The face seems as if it has little detail in comparison. The neck is just the opposite…it appears as if there is a ton of extra detail making it a tad hard to read what is actually going on there anatomy wise. Other than that, SUPERB work man. Looking forward to more of your posts.
-wayne
Hey Gabriel,
Your perseverance with this project really paid off,excellent job!
Heather
Yes ,I agreed that the likeness its a little bit off and I know that I missed a lot of the other details (like the hair) In the reference that I gathered he seems to be a little more skinnier around the chin area due to the animatronic helmet that Doug was wearing,but I wanted to balance the facial features just for the bust.Also the neck is a little bit longer in the movie,but I choose to shortened in my bust because it looked odd since it has no hair(and I wasn't planning to add hair,maybe in the future).The reason why I gave him two different skin textures is because he seems to be made out of a tree,so around the neck area I used an alpha that I created from a tree texture(which turn out to be a little bit too much) I will take in consideration all of your feedback for my next project.Thank you for your critics and compliments,they are really appreciated.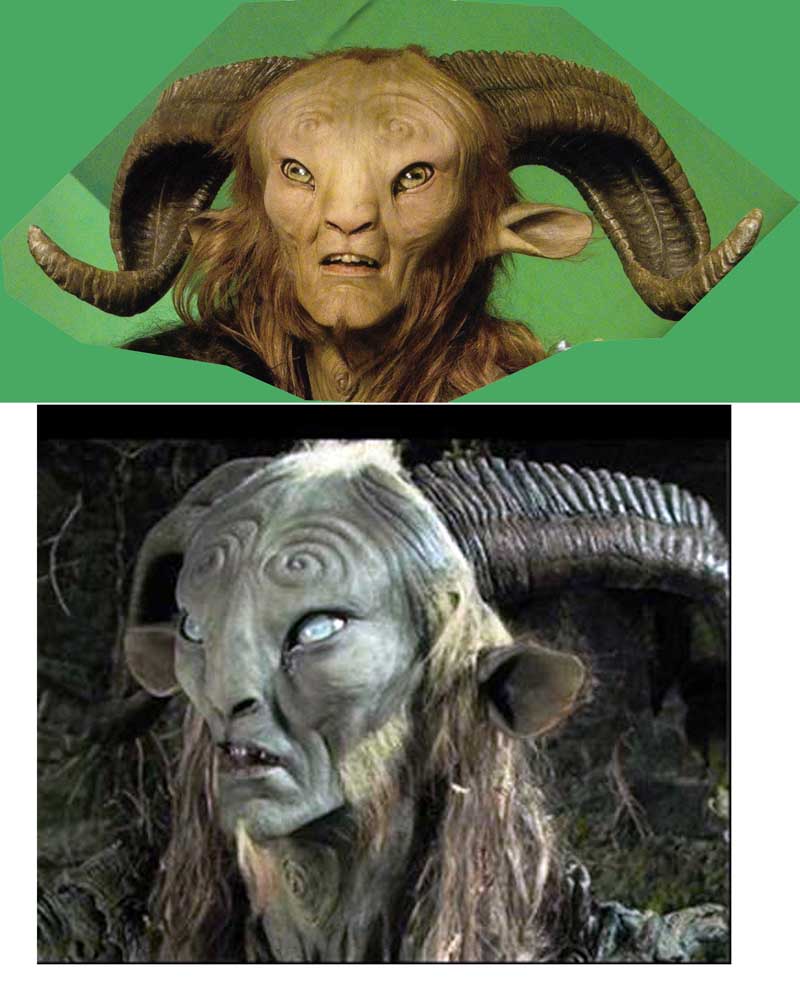 Attachments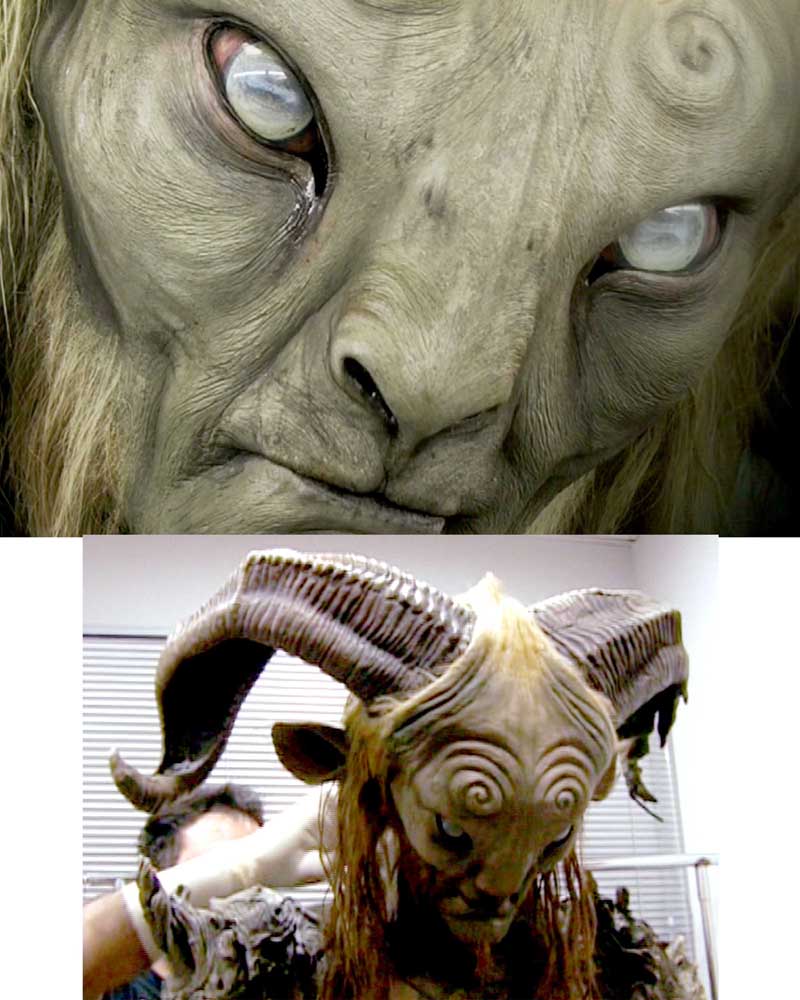 Hi Gabriel:
I was working on ddt on the pan´s.
I made part of the sculpture of the body and the eyes of all the characters.
I have seen this make up really close.
I think that the head is really close to what it was,I was so wide on the side, so you are right.
The people have to think that it was all the mechanism inside the eye area.
I only see that the neck is to think, the actor are really skinny.
An the other thing is that maybe the mouth area was more pop out than yours, he was wearing a denture over his teth and that pop out the lips.
For the rest looks very cool.
I show you close ups of the eyes. There is three diferent stage depending on the moment of the movie(the Pan was younger while keep been with the princess).
Hope you enjoy the pix.
Arturo


Thank you for your words man,they meant a lot to me coming from someone who worked directly on this makeup,you made my day!!
Thanks for the pictures they are awesome! big help for when I finish the painting and rendering of this sculpture.
Gracias por tus comentarios Arturo,viniendo de alguien que trabajo directamente en este maquillaje son un verdadero halago!
Gracias tambien por las fotos,estan geniales! Me van a ser muy utiles para la version pintada de esta escultura.
Thank you for your words, they really encourage me to keep going strong!
(althought, it also means less time to sleep,dammit!
)
Congrats on an awesome project Gabe! I love what you did with this piece over the past 10 weeks, it really did pay off. Now we need to make some space on your desk for a Wacom!!

Scott
Hey heather, are you going to post your Frankenstein??

I am ready when you're ready!!

Great work man! I love the horns.

beauuuuutiful.