Got the 64bit Beta working …of course, it's my birthday!
off to play

Congrats on the 3.0 release. Now Windows…=)
Check this out. It's mesh mixer but with voxel sculpting. Pixologic should keep an eye on this little program.
imagine, sculptris and meshmixer tools in zbrush…crazy stuff
I use zbrush 4. Of course mesh mixer is no competition(who's to say it won't be in the future…it's only a good thing if it is though) But move Elastic brush is a completely different thing to voxels.
Heads up, Painter 12 came out yesterday and it's pretty damn solid

…The Zen Nurbs modeler is now available for MAC users

Beta Version 3 prototype (only for owners of the V2)
Soon a normal V 2.5 version will be released so you will not be obliged to be a owners for test it!
What many years from the first post of this thread who was about the same funny program!

This image is created using Marvelous Designer, which is a clothing simulation software.
http://www.marvelousdesigner.com/
Attachments
Wow! Software specifically for creating clothing?! That would be awesome. It's a little spendy, but if it was easy to use and saved a lot of time and frustration, it would be worth it, hands down. I'm going to take a look at it.
Moi3D Beta 4.0 64 bits !

Has maybe the best converter Nurbs to OBJ formats!
Will you let us know about it?
… Moi3D
I's a "nurbs" modeler. More for technical modeling.
It's reserved to the previous owners of the V3.
As soon as 64 bits version beta V4 will be stabilized new functions will be added.
You can try the previous version V3 as usual 30 days trial or free use trial without time limit but without "save" !
Have zen modeling!
… Moi3D
Previous Plugins for beta V4 must generally be modified by their creators for minor adaptions to the new beta!
But yet operative like this free Nodes Editor by Max Smirnov!


IIf you love nodes! That is not obligatory for model something!
Here in French


A cool single Plugin for accelerate your assets modeling : SpeedFlow + Companion + Cutter for the free Blender 2.81 by Pitiwazou
FlowScape (very low Price 8 - 16 $)
Accept OBJ from Zbrush (better decimate before!

For the pleasure of the eyes and relaxation!
Here with a volume from the Free Magicavoxel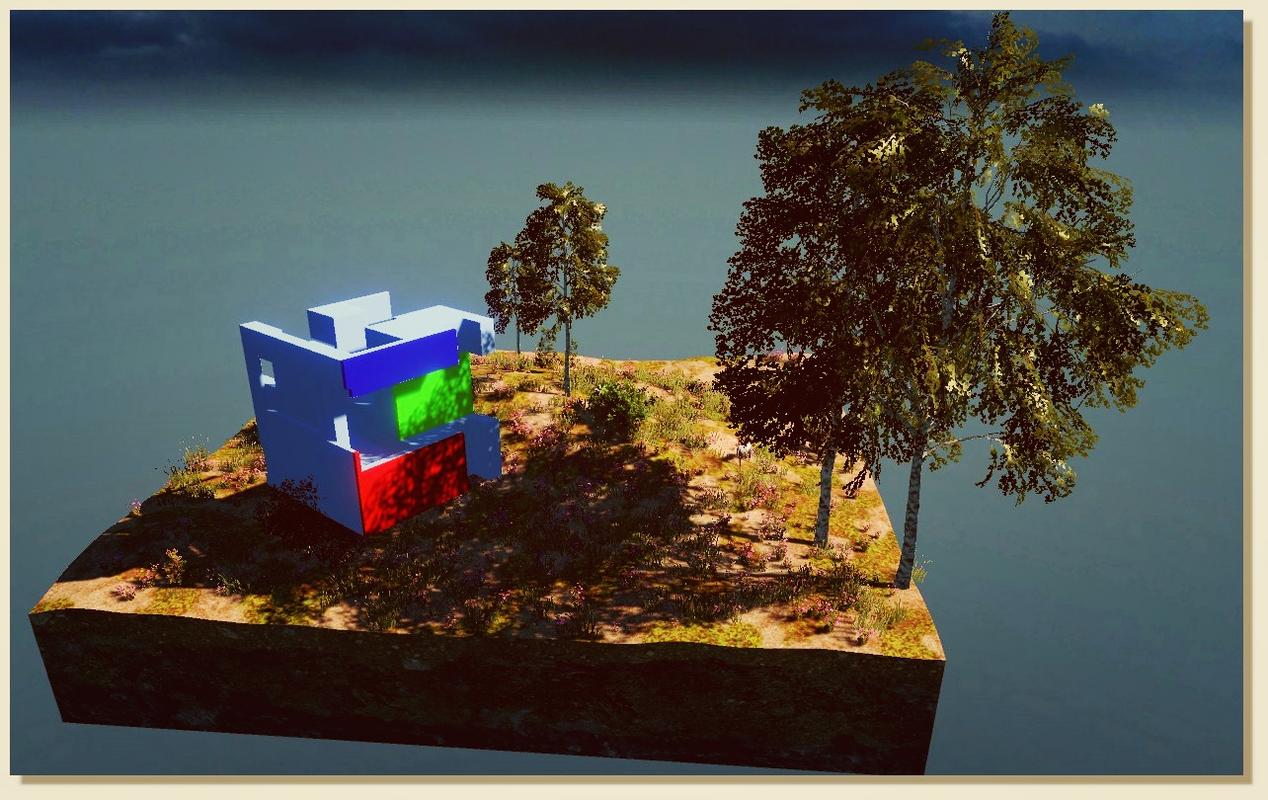 My 10 seconds try! The original is moving in the wind! A fresh air!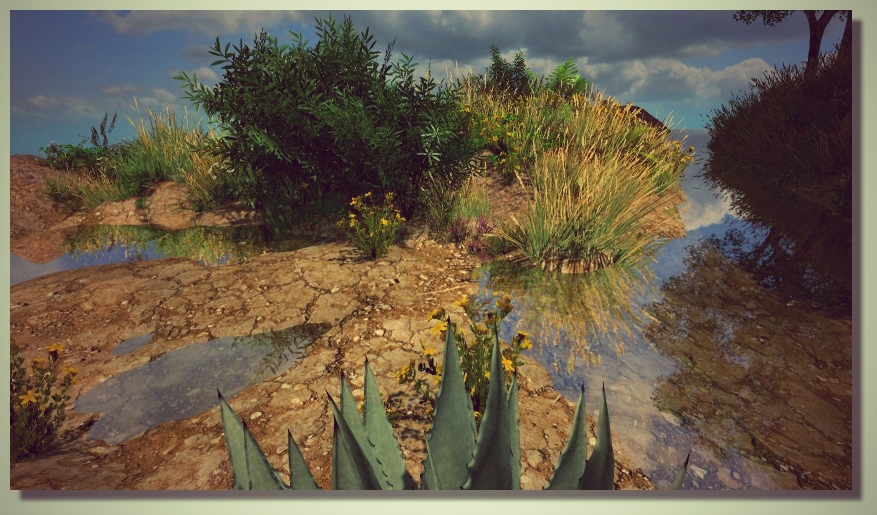 Another style Dutch school in no time!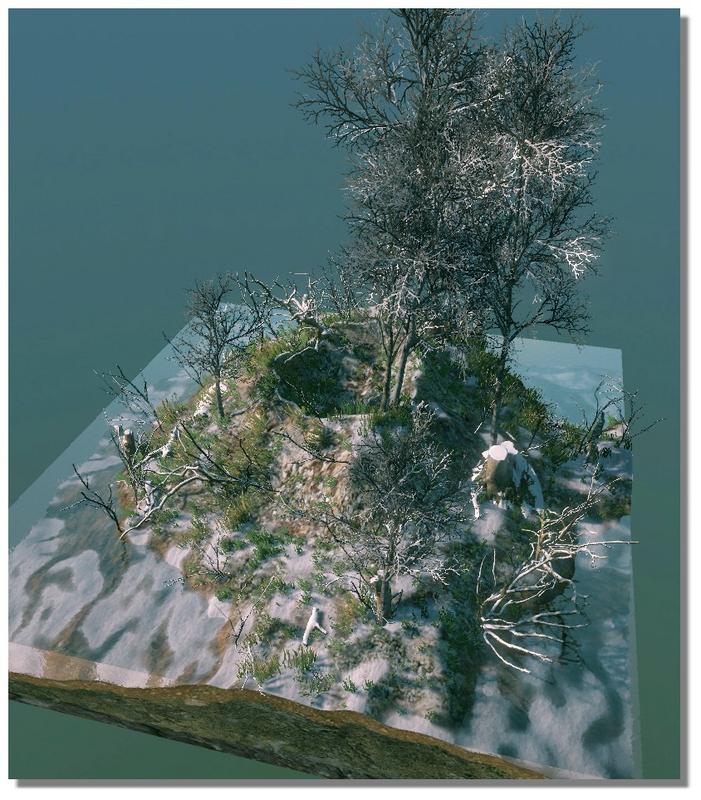 I have made the French Manual of the crazzy prog FlowScape above!

15 seconds chrono!

(all houses and big Christmas tree) rest is automatic!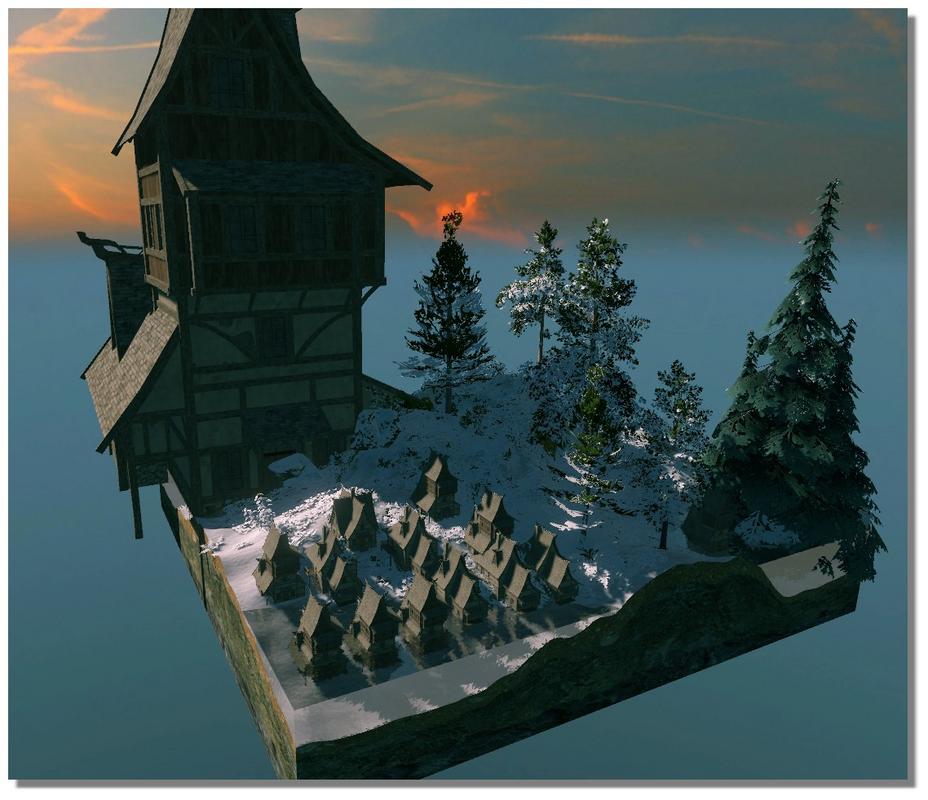 About Flowscape above : you can put your 360° (100 projects free / Month)!
by Chacha

Flowscape has a lot of Animals!