This is a very old topic. While the link that Slosh shares below no longer works, there are two other excellent resources for getting more MatCaps: ZBC MatCap Repository and the Pixologic Download Center.
Well, I checked with DarkTree and they have given me permission to use the materials I created from their shaders. They said it happens, and that many shader creators use ZBrush to make their shader, so this is kind of a flip-flop of sorts.
There are 40 shaders in all, pictured below. Note that those with actual texture in them (leopard spots, for example) don't necessarily look great on all models. But mostly, these are just fun. Enjoy!!!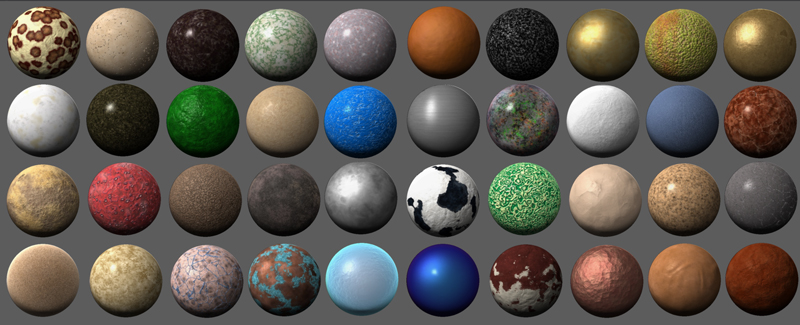 SloshMats: hosted on RapidShare
This is my first time using RapidShare, so let me know if there are any problems. The file is 7.8 MB, so modem users might get a slow download.
Brian