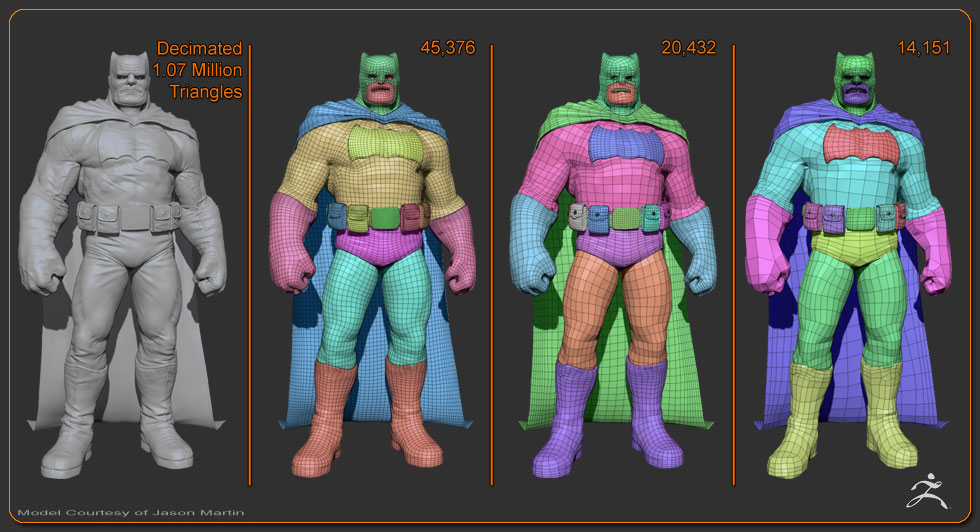 The wait is over! Joseph Drust is back to share this new video on an in-depth look at the ZRemesher in ZBrush 4R6.

Here are a few key points that will be covered:
[i]symmetry [/i]options
using the [i]alternative ZRemesher algorithm[/i]
controlling target polygon count accuracy with [i]Adaptive Density[/i]
using [i]frame mesh[/i] to create precise control curves for re-meshing
using the [i]adaptive size[/i] slider, to control polygon density based on sculptural detail
using [i]polypaint/color density[/i] to control how the ZRemesher calculates the density of your sculpt
[youtubehd]9HWIMtEtDwY[/youtubehd]We hope you enjoy this video. Happy ZBrushing!