This is my first post. This is a personal project. Comments are welcome.
![RRCCPA_16.jpg|1100x840](upload://G03GMxXMuKqNfJdtEHFZ2q2beE.jpeg)
Attachments
Added Neck tie and some wrinkles.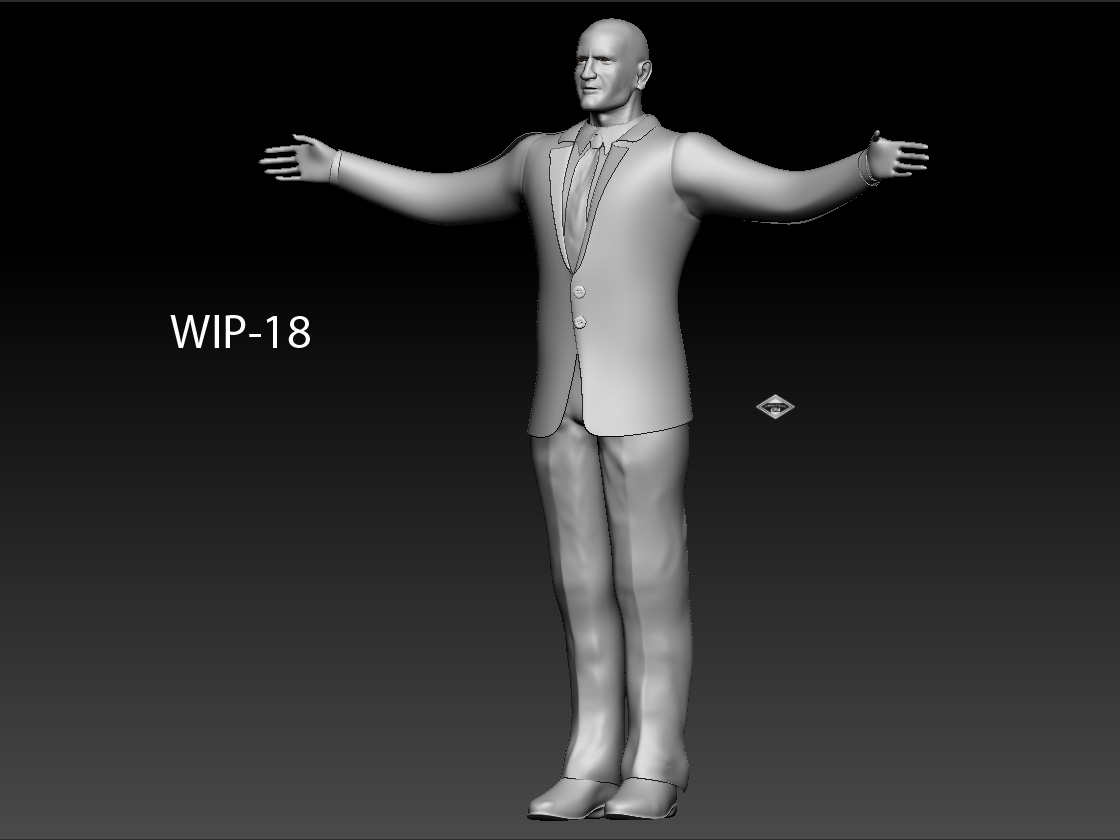 Attachments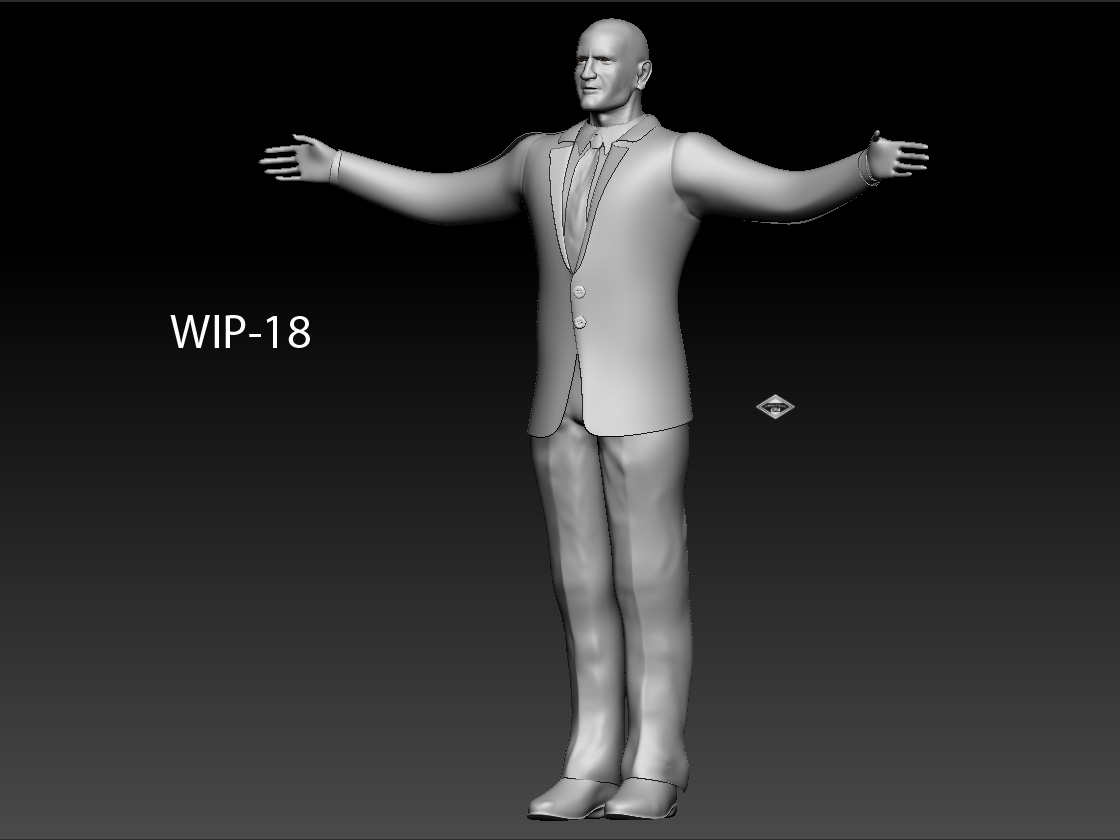 Added some jacket details
![RRCCPA_19.jpg|1100x840](upload://qkRtjeiKJRHOLalbxCffjmtjnby.jpeg)
Attachments

Added some wrinkle to the jacket and pant.
![RRCCPA_20.jpg|1100x840](upload://semjVykEo5yeheCY51s2Igz7B7y.jpeg)
Attachments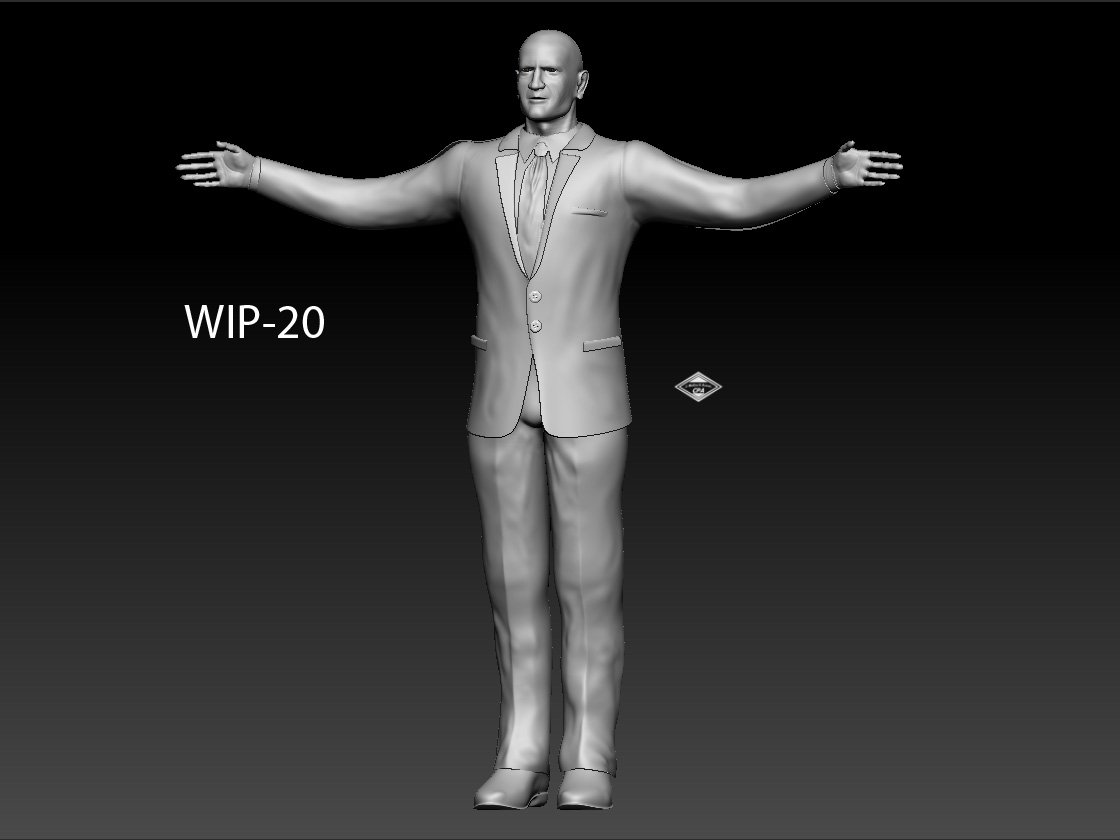 Added some color to the suite, neck tie and shoes; to be less boring.
![Ruben.jpg|1100x840](upload://nKG0iGpG74FKiKakOGac6p6Ia9p.jpeg)
Attachments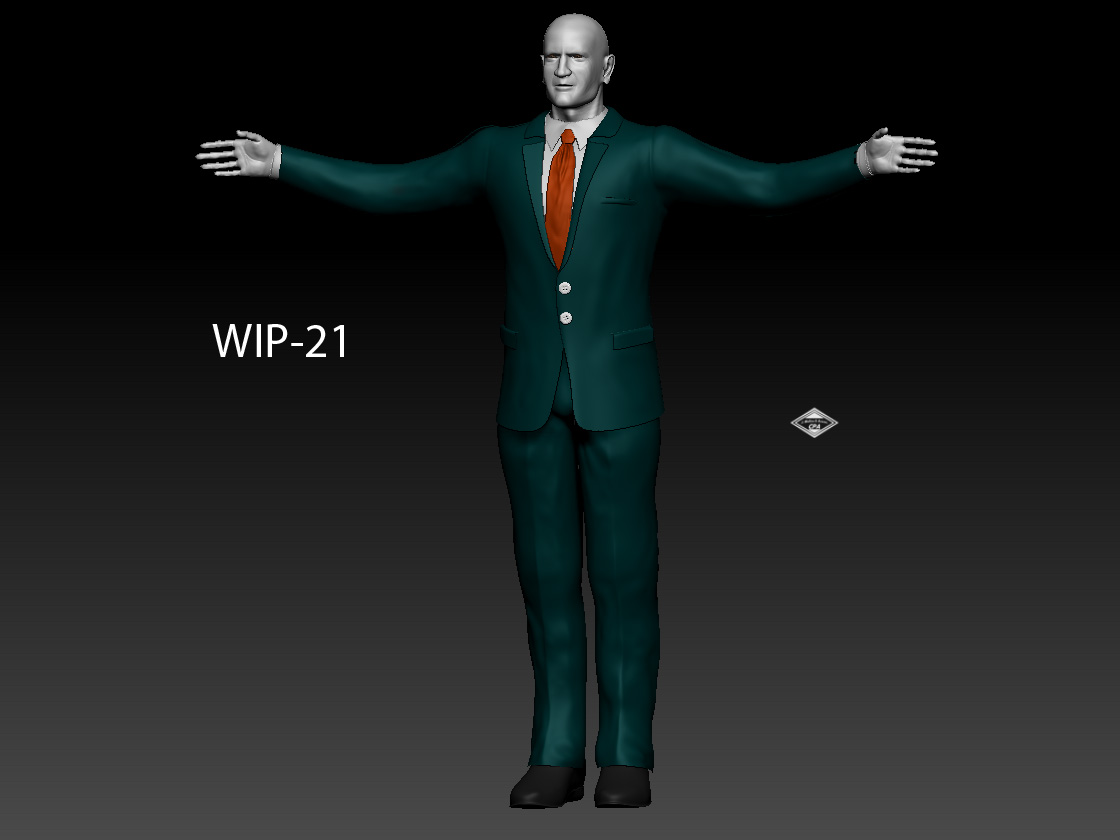 Added some additional textures.
![RRCCPA_22.jpg|1100x840](upload://zph9Z1PhvIH2TfqCyHjsunGVRFM.jpeg)
Attachments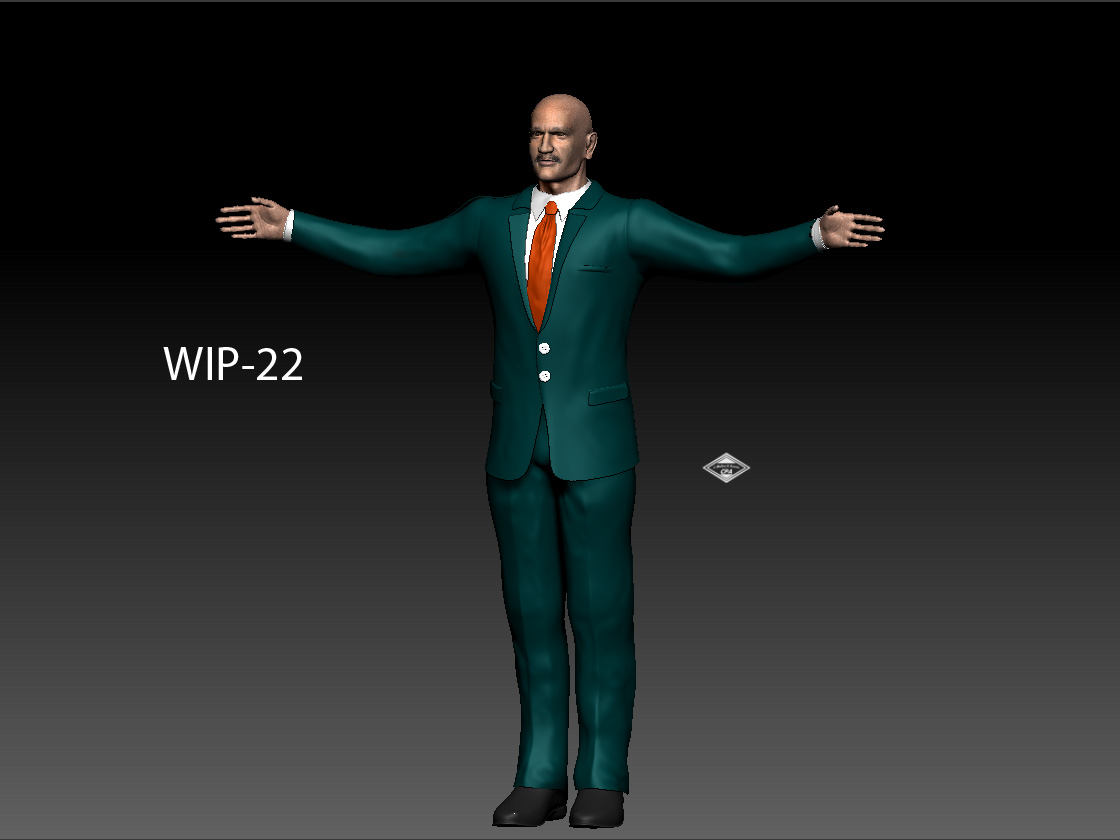 Playing with transpose.
![RRCCPA_23.jpg|1100x840](upload://5p0EmkeqoNqbCCPbcBOI91FzRCh.jpeg)
Attachments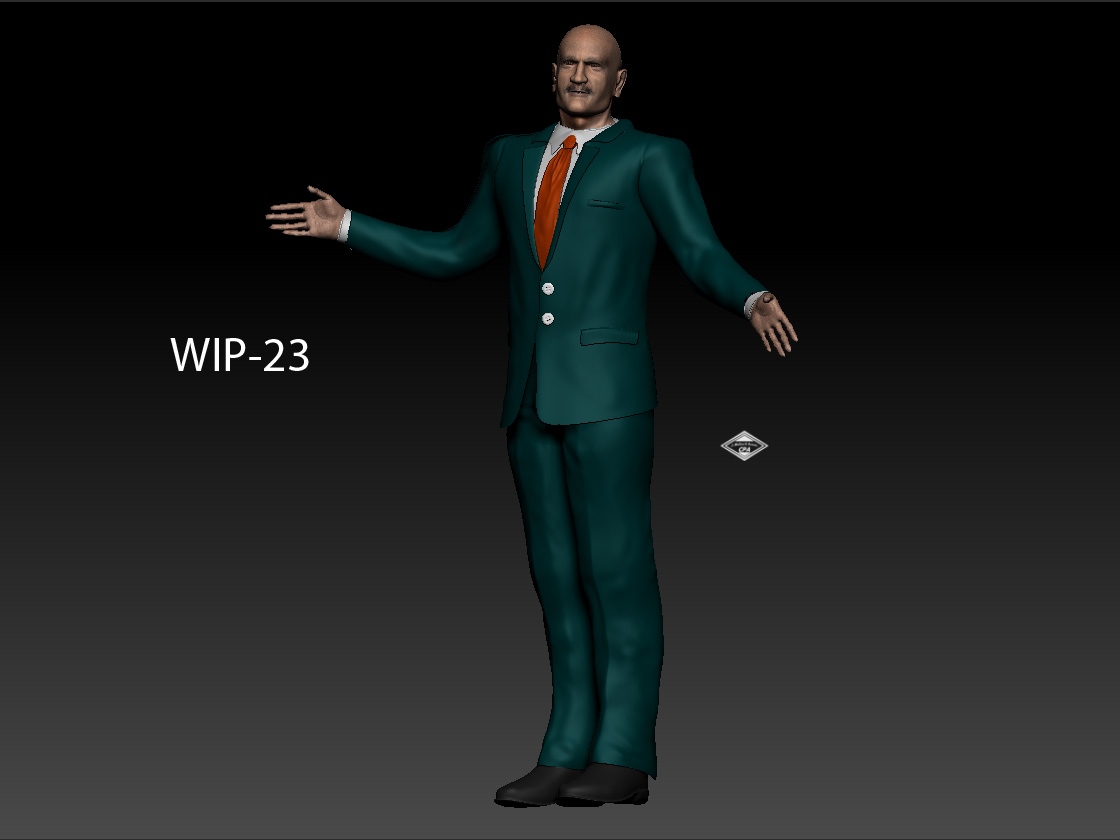 Made some composition in Maya
![RRCCPA_25.jpg|1024x1024](upload://mu9x2OEkQWqyxU9s0oHj2WwL5GP.jpeg)
Composition with one of two posible backgrounds.
![Composition3b.jpg|756x756](upload://zkAHTrTx8h88u7ZLxJoCINfnuMc.jpeg)
The angle you've got the turntable does not fit with the background image
Sparky3D: Thanks for the observation. Matching angle with the background was not part of the plan. But it is a good idea for the next one. I keep practicing.
Change the view to experiment with background point of view. Thanks Sparky3D. Still some angles to correct.
![Composition3_B_2.jpg|720x720](upload://b7mCpggF2wdcLo46OHO7Nn2pXik.jpeg)
DynaMesh practice. Great application within the application. This is a wip of a caricature study I'm working.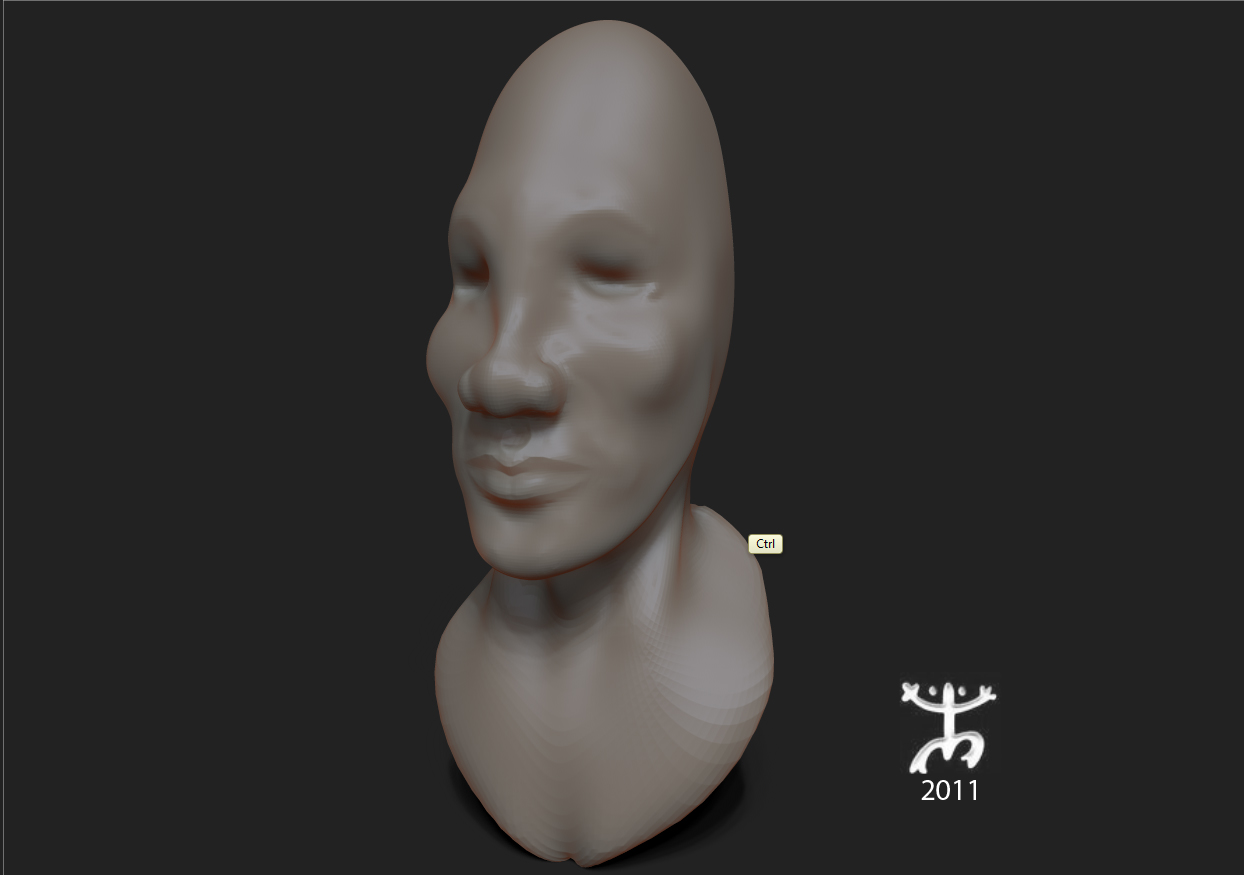 Attachments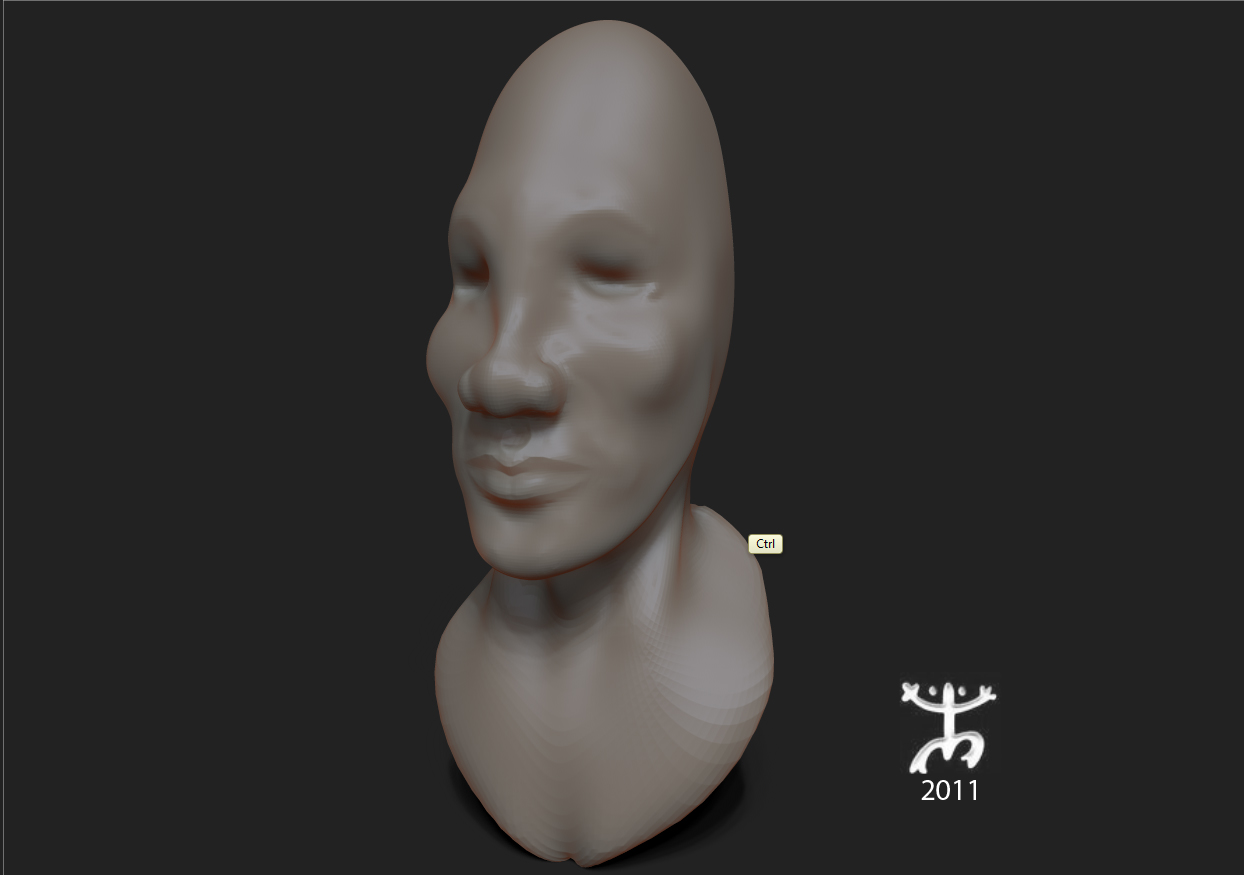 Test inserting the eye balls and the ears.

Attachments
Modify the model a little.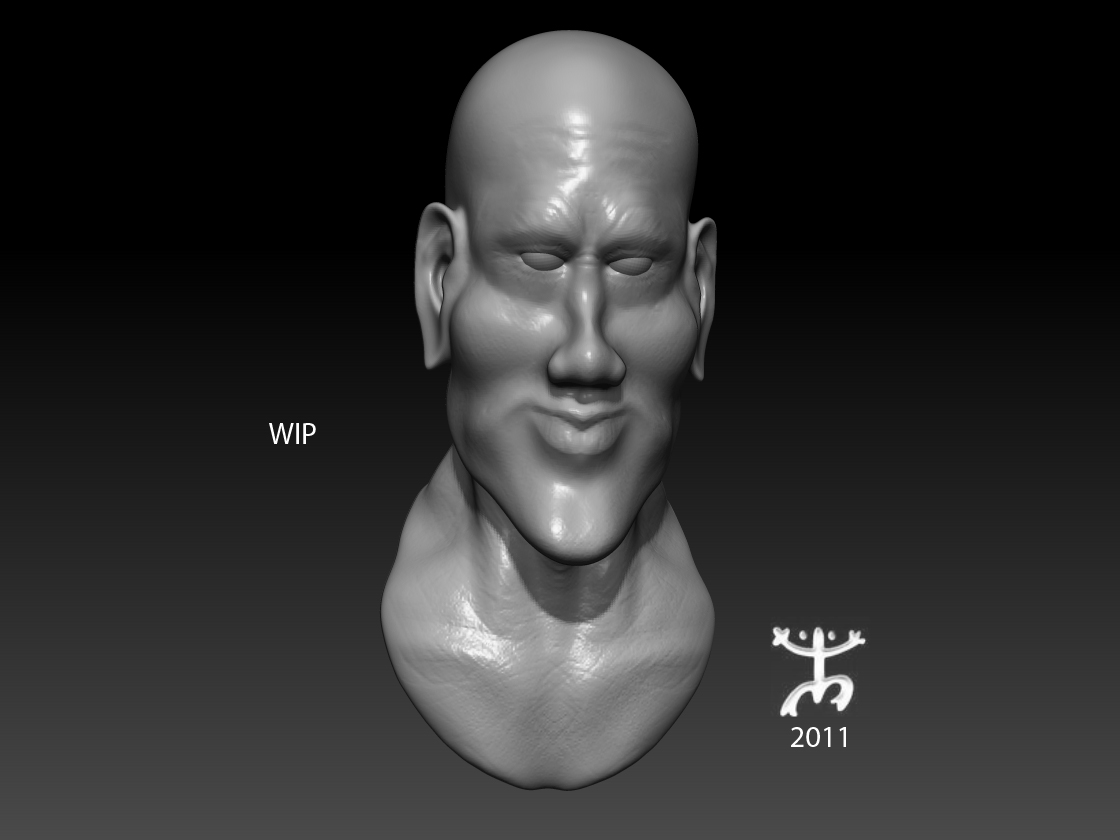 Attachments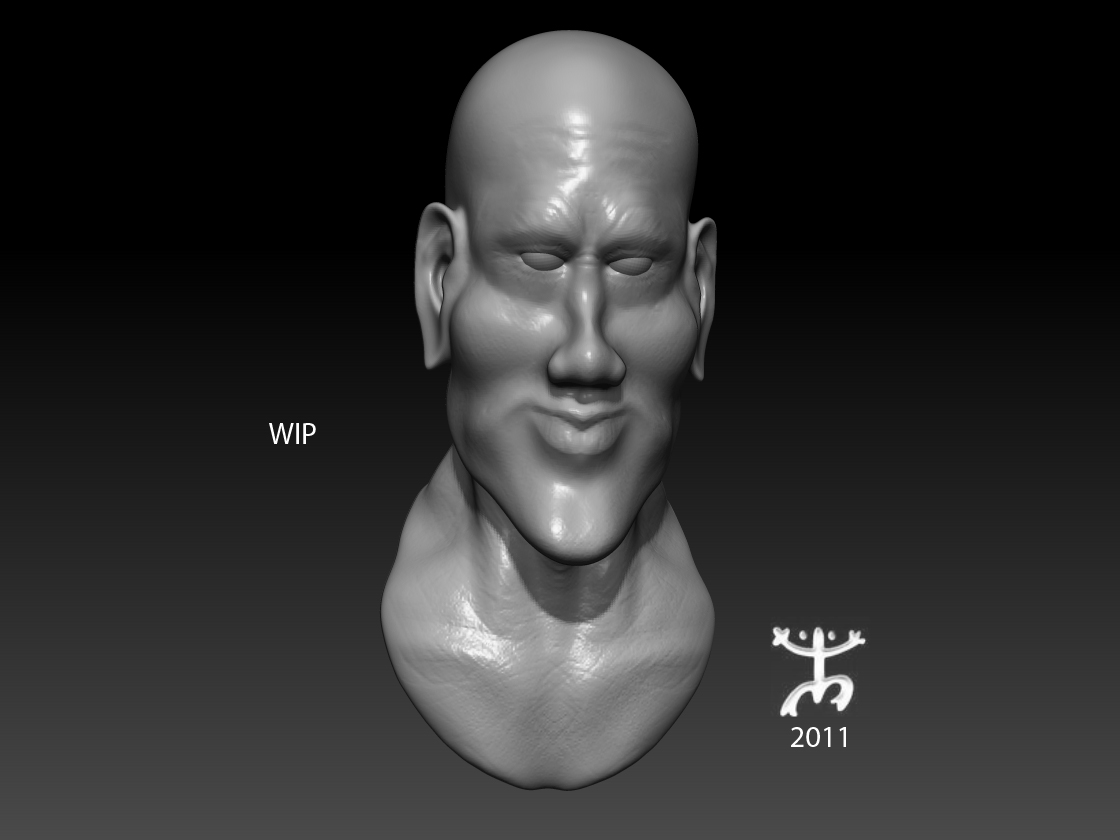 Hey there.
It is goodimprovement from where yopu started. But maybe you came to fast to the details like skin and wrinkles.
I think you forget about eyelashes or at least they aren't defuinited enough. As well ala's of the nose.
Also try to show off the model from different angles to and maybe a litle smaller.
Good luck.
[FONT=Calibri]Nebular – Thanks. You are right; I'm too fast in the skin and wrinkles. I just saw a tutorial over that process and wanted to test it. I will follow your suggestions. Thanks again.
Rexamining the face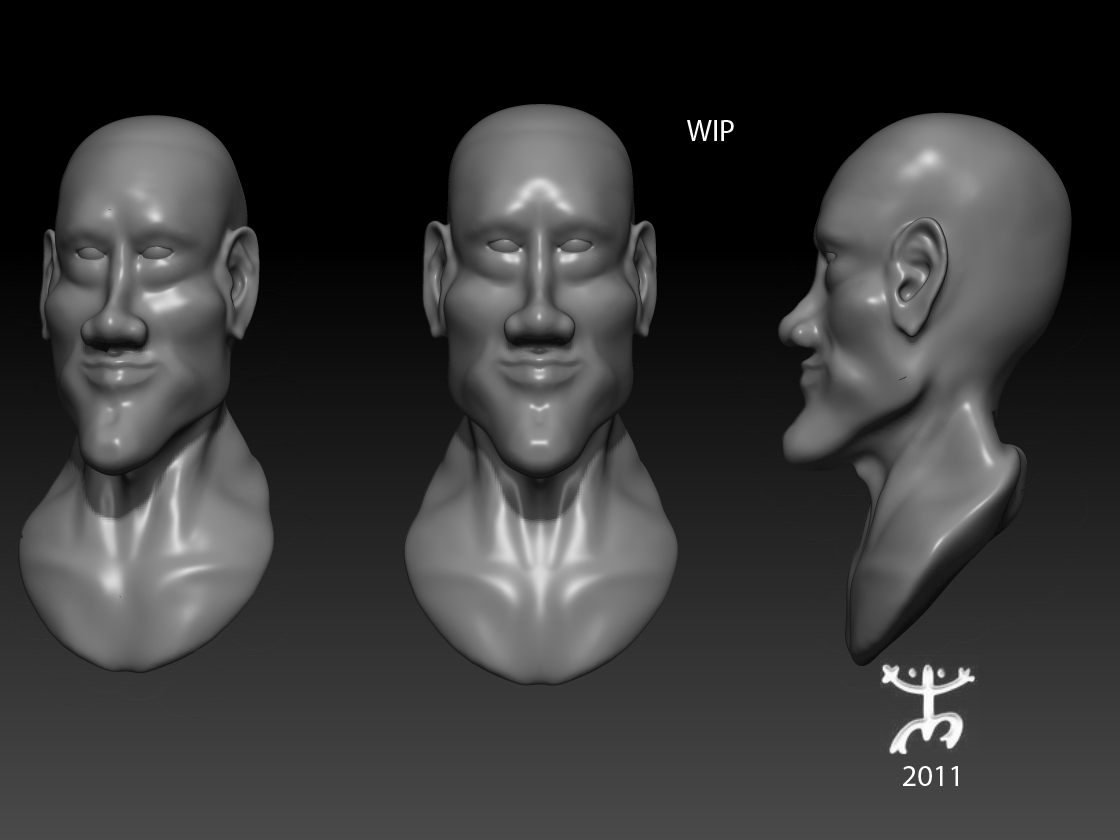 Attachments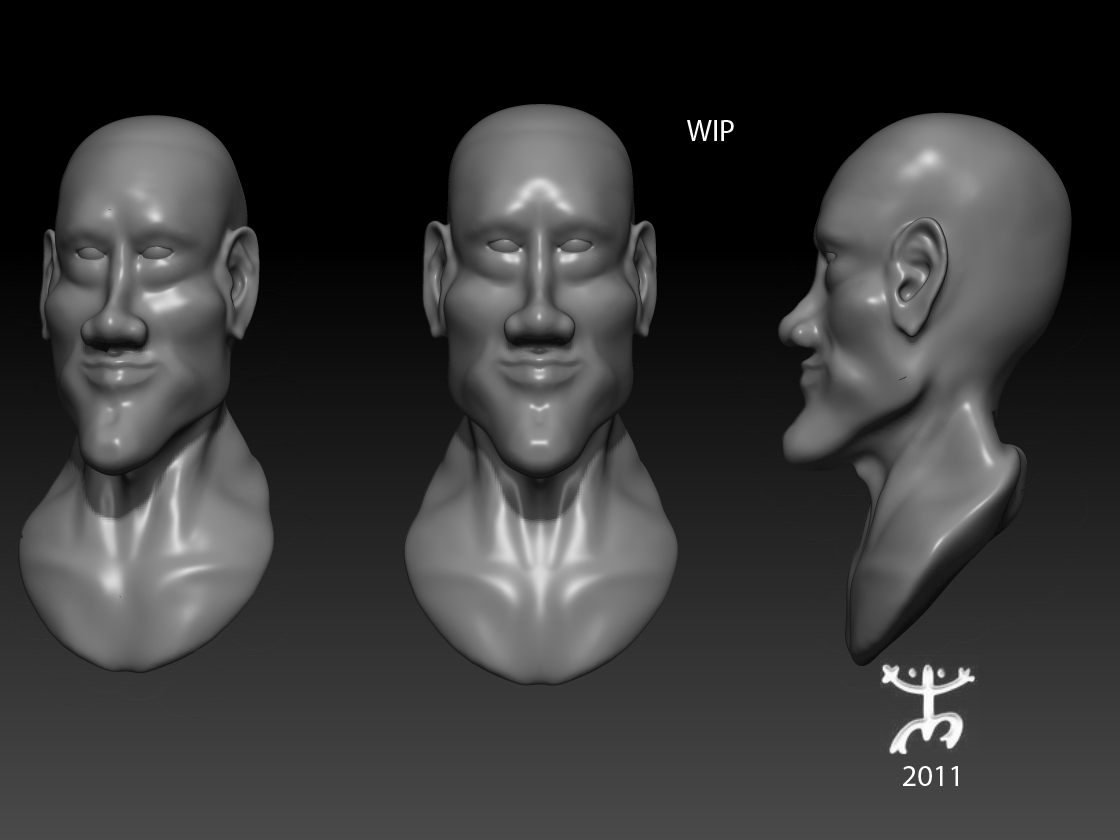 You need to focus more on the general shape of the head. I did a liltle paint over, if you don;t mind.
The background model is somehting taken for a shape of a human skull.
It's immportant to keep in mind the general shapes and proportions, even if you are making fantasy or caricature character.
Learning, try to do as much sculpts as you can. Do them over and over. Try to not use base mesh for the head, even if it's
tedious to do it from skratch every time. This way you will know and understand that better.
Good luck