Hello!
I've been around this forum for quite some time, checking out the cool stuff that has been posted here since the initial versions of ZBrush.
Work (and a little bit of laziness, I confess…) has kept me busy and until very recently had not presented me with an opportunity to use ZBrush in any project…
A couple of months ago a client approached us with a request for realistic pterodactyls, and here was the chance to learn and put ZBrush in motion!
The interface felt a bit weird at first, but I got the hang of it in a couple of days of exercise. My workmate Vander Zafalon provided me with a base mesh which I then cleaned-up in Maya, set up the UVs with the proper scale ratio for parts that required the most detailing, and exported to ZB.
This forum was a great source of information when dealing with issues not covered by the manual or the Practical Guide, and painting the displacement, bump and diffuse maps was really therapeutic for 2 and a half weeks!
So, I wanted to share the end result with you guys. I'd like to thank everyone that helped and replied to some of my early posts, when I was having some initial issues and doubts. The creature has been ready for more than a month now, but I needed to wait for the commercials to air before I could release anything…
And, I must say, ZBrush ROCKS!
Cheers!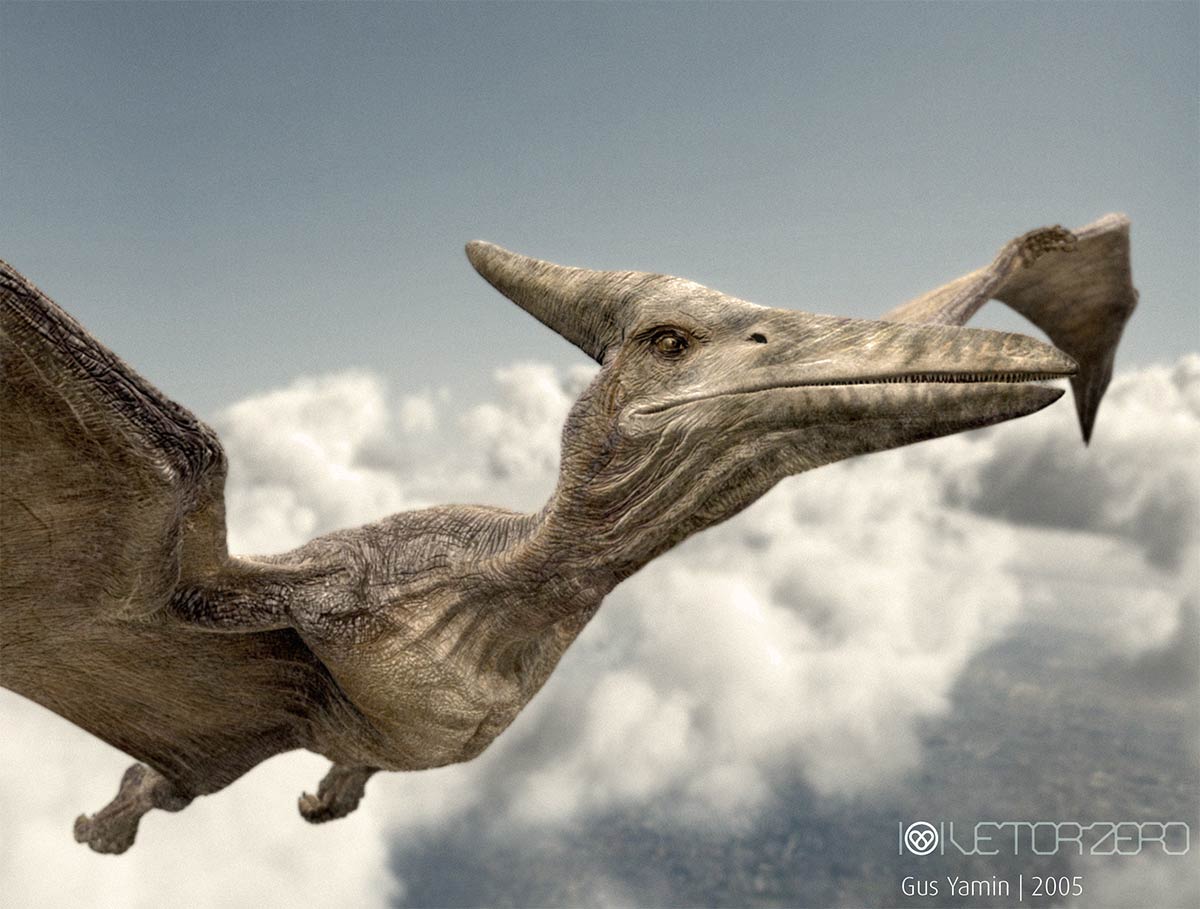 Attachments