Hello ZBrush Community,
After watching threads and threads of other artists posts, I am finally starting my own. Alongside my artwork, I also plan to post alongside my IMM brushes, UI Themes or any other customizations I am using. I am a freelance 3D artist so please feel free to check out my website MOTH3R. If you like my portfolio you can contact me as well. I am in love with hard-surfacing techniques so I get mostly inspired by the industrial design and how that particular field - products reflect our lives.
The Drone Pilot //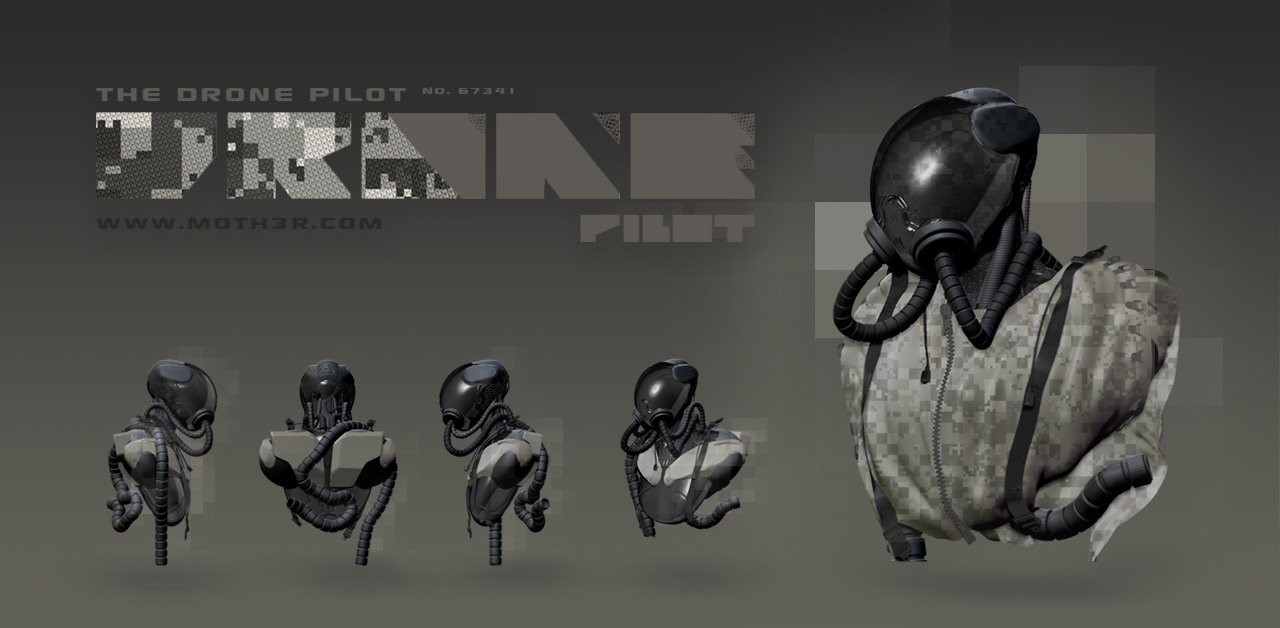 I was partly inspired by an article on Wikipedia about Brain-Computer Interface. But rather to control something, The Drone - brain is controlled from the outer source, therefore it is clearly military purpose.
Attachments