MatCap Baker
[CLICK HERE TO GET CURRENT VERSION]
(Current Version 2.6 Updated 10/01/2015)
MatCap Baker automates the process of capturing MatCap data from a UV'd model to a Texture Map.
Process was originally covered in a Zbrush 3.5 Zclassroom video. http://www.pixologic.com/blog/2009/06/352/
Updated video for ZBrush 4 on youtube at: http://www.youtube.com/watch?v=WS5glTYDYkw
This plugin is unofficial.
Main features
Automatically generates a Baked MatCap texture from an UV'd model
Will automatically generate a Texture Map from PolyPainting if one doesn't exsist
Will automatically generate a Displacement Map if one doesn't exsist
Additional Changeable Options:
[LIST=1|INDENT=2]
Flip UV on MatCap Texture Generation
Automatically Open Export Dialog
Generating Displacement for any Subdivision (useful if wanting to generate MatCap cavity maps)
Set-able Texure Map Size to generate the Baked MatCap Map
Ability to set Displacement Intensity before Baking
[/LIST]
Other features involving canvas sizing
[LIST=1|INDENT=2]
Resize Canvas to Match Texture Size
Restore Original Canvas Size after Baking
[/LIST]
Usage
Installation
UnZip the attached MatCapBakerV#.#.ZIP file to your \Pixologic\ZBrush 4R4\ZStartup\ZPlugs\ folder.
Restart ZBrush.
MatCap Baker will be located under the Zplugin tab.
Change Log
v1.6: Initial Public Release
v1.7: Fixed error when interface UI button size is less then 40

Notes
Felt like doing a little ZScripting after Siggraph. This script is one I meant to create a long time ago and never got around to it. I am a pretty poor coder so please post and bugs/grammatical errors you find and I will attempt to fix them.
I have a few more ZScripts I hope to release in the next few days. Hope this one helps save some time!
-Joseph
[CLICK HERE TO GET CURRENT VERSION]
Attachments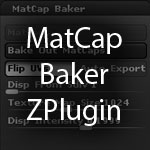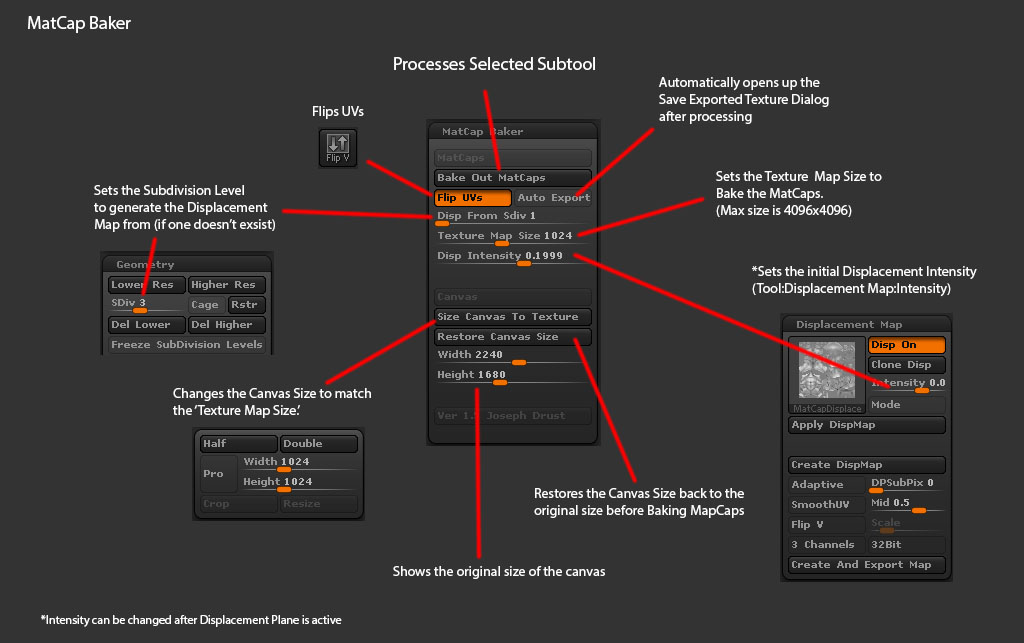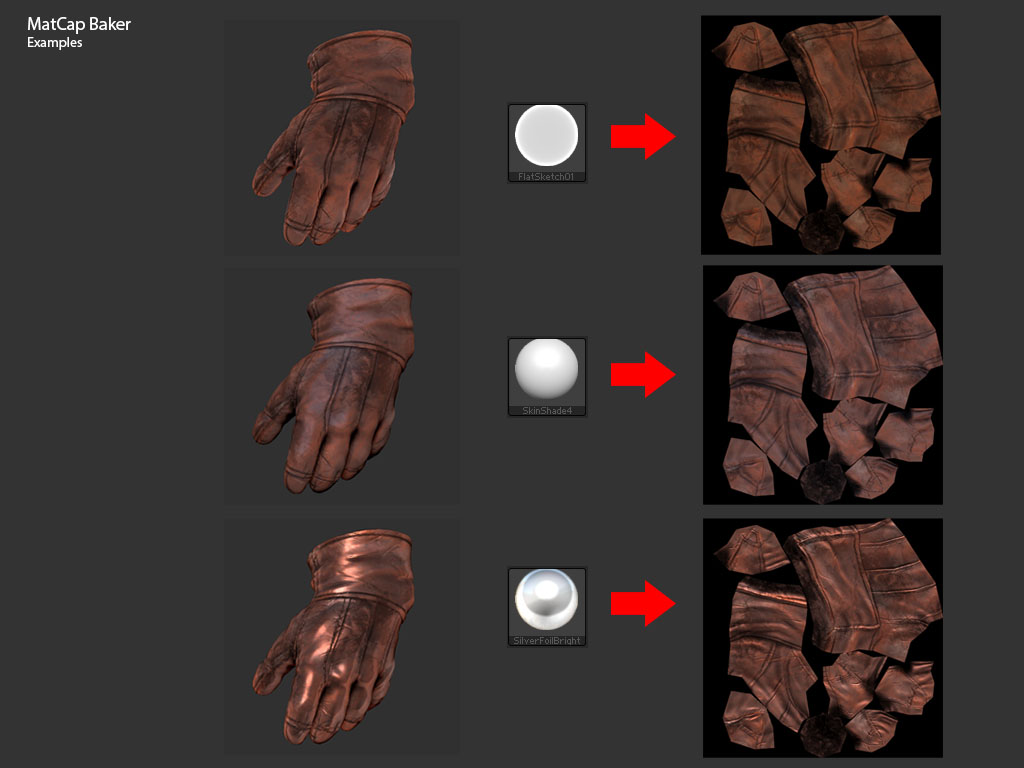 MatCapBakerv1_7.zip (57.4 KB)