Hello Z-Brush,
I have been lurking on these forums for some years and in lieu of the exceedingly impressive artistry on this site, I have never had the nerve to post. However, even though I am a mouse amongst giants in here, I use Z-Brush on a daily basis so I figured it was time to man up and say hello. So here is my introductory post complete with some eye candy of my latest build, an Orca Whale skull, the second one ever to be completely digitized (we did the first too), Ill put up a side by side of both of the skulls and a few other things we did with the models once they were finished.
A little background, I am a research associate at the Idaho Museum of Natural History and I work for a non-commercial, NSF funded 3D digitization lab called the IVL where we scan various museum collections for research, archiving, and education. Our pipeline begins with 3D scans of an object that we then edit, clean, texture, etc. We rarely begin a build without scan data so we are not like the really core sculpture artists on this site though sculpting does play a big part of how we finish some of our builds.
Enough about all of that lets get to the pics, I will continue to post projects as they get finished and I am always more than happy to receive critiques, share tricks, and just generally join in the discussion.
Cheers!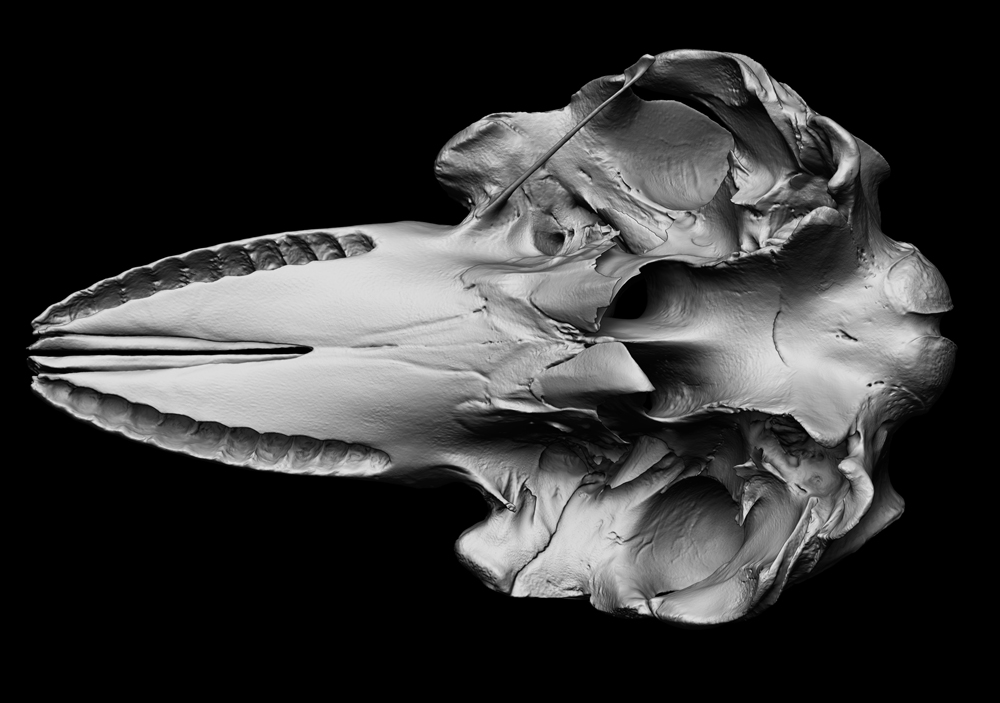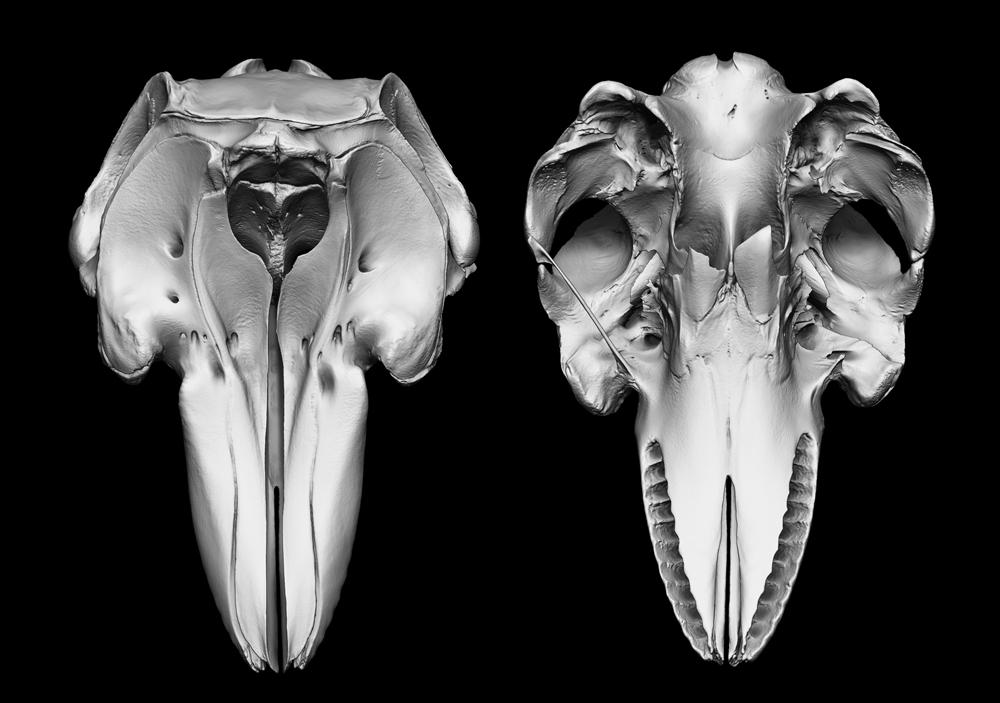 This is the latest build. Lots and lots of editing went into making this model but I am quite happy with the end result so it was worth it.
A side by side of the two Orca skulls we have worked on. Simple render inside z-brush with the Fatmiri's Grey Metal material (my favorite material for rendering bones).

Finally a full reconstruction of the first Orca we digitized. Each bone was put in place manually and then rendered out. This is currently printed out at a little over 8ft long and hanging outside of our museum's gallery. Fun fun project!
Anyway, that ends my first post but Ill keep stuff coming.
Thanks for looking!!
Attachments