Fantastic Work Magdalena!!!



Compliment for the Toprow!

As awesome as the sculpting and concept are, I'm equally impressed with the balance of the form. Just great work all around!
sunhwa Jeong - thank you

stimpack - thank you very much for your kind words

Leshiy3d - ehehe - thank you! Hardly as productive as some though

KOSOVA - thank you
concha - cheers!
brettSinclair - thanks

and the pleasure is all mine - his work's fabulous!
nightwoodwolf - thank you!
piz - thanks

Glad you like!
KrakenCMT - thank you!
thanks to the mods - I'm really happy you like it

I'll post a new update later - in the meanwhile let me just say that I have posted the bronze shaders for everyone to download in the matcap repository thread

Superb piece, really inspiring. Great modeling, posing, texturing. I love the sense of tension … fabric and the shoes are awesome as well!

I can't wait to see more in this vein!
Cheers,
David
Simply inspired work… love your website site.
I guess the Ingres copies are 2D?
chalkman - thank you

vedanta - thanks! Yes both Ingres images are photoshop paintings

[around 2 weeks each… ]
great sculpt, material looks awesome man.
aesis412 - thank you

here's a little update - worked on it some more, mainly cursing a lot because of constant crashing on save :lol: [ I think I've lost a good 3 hours redoing stuff over and over again

DEFINITELY NEED MORE RAM and a break from this dude LOL]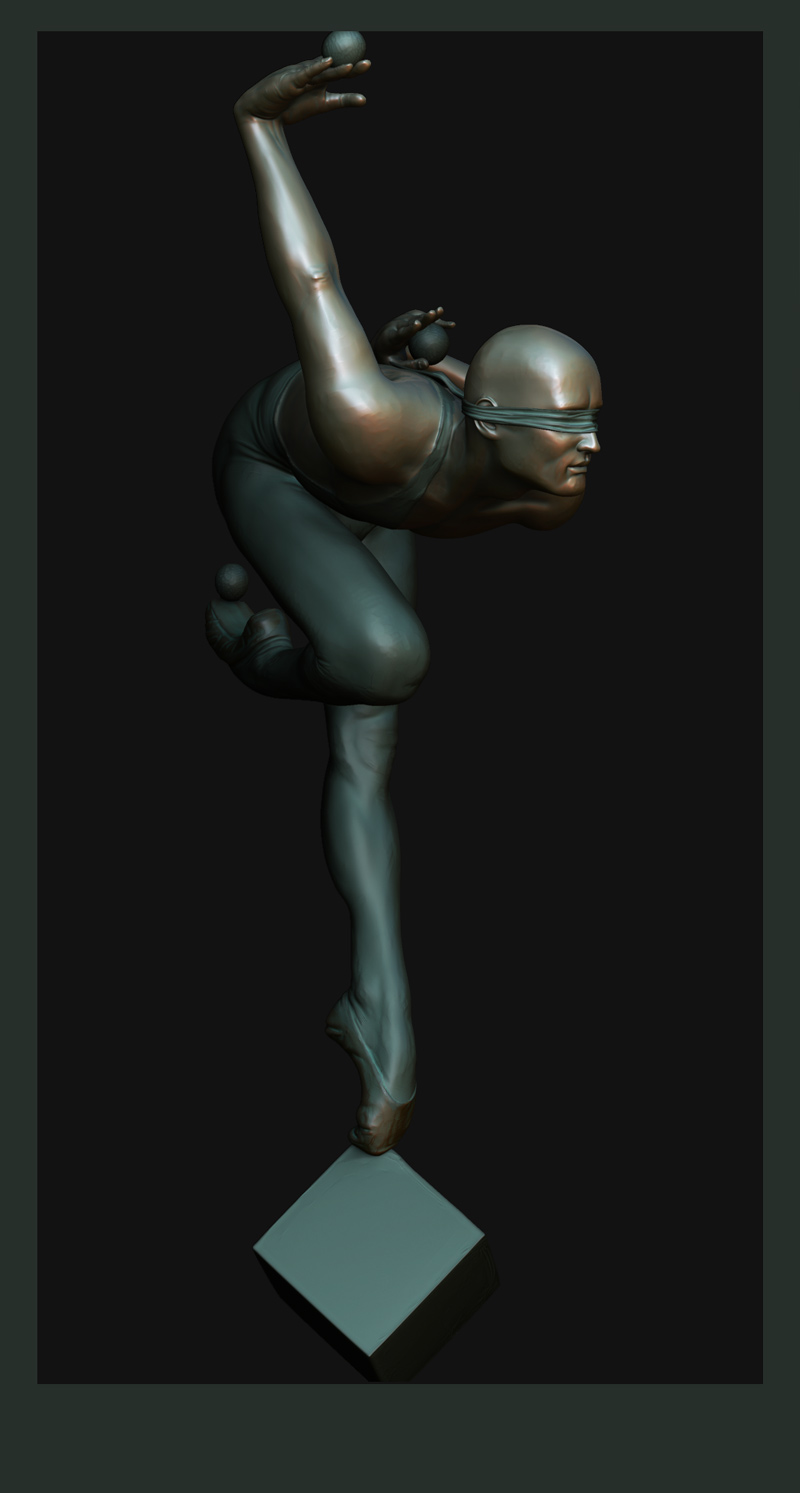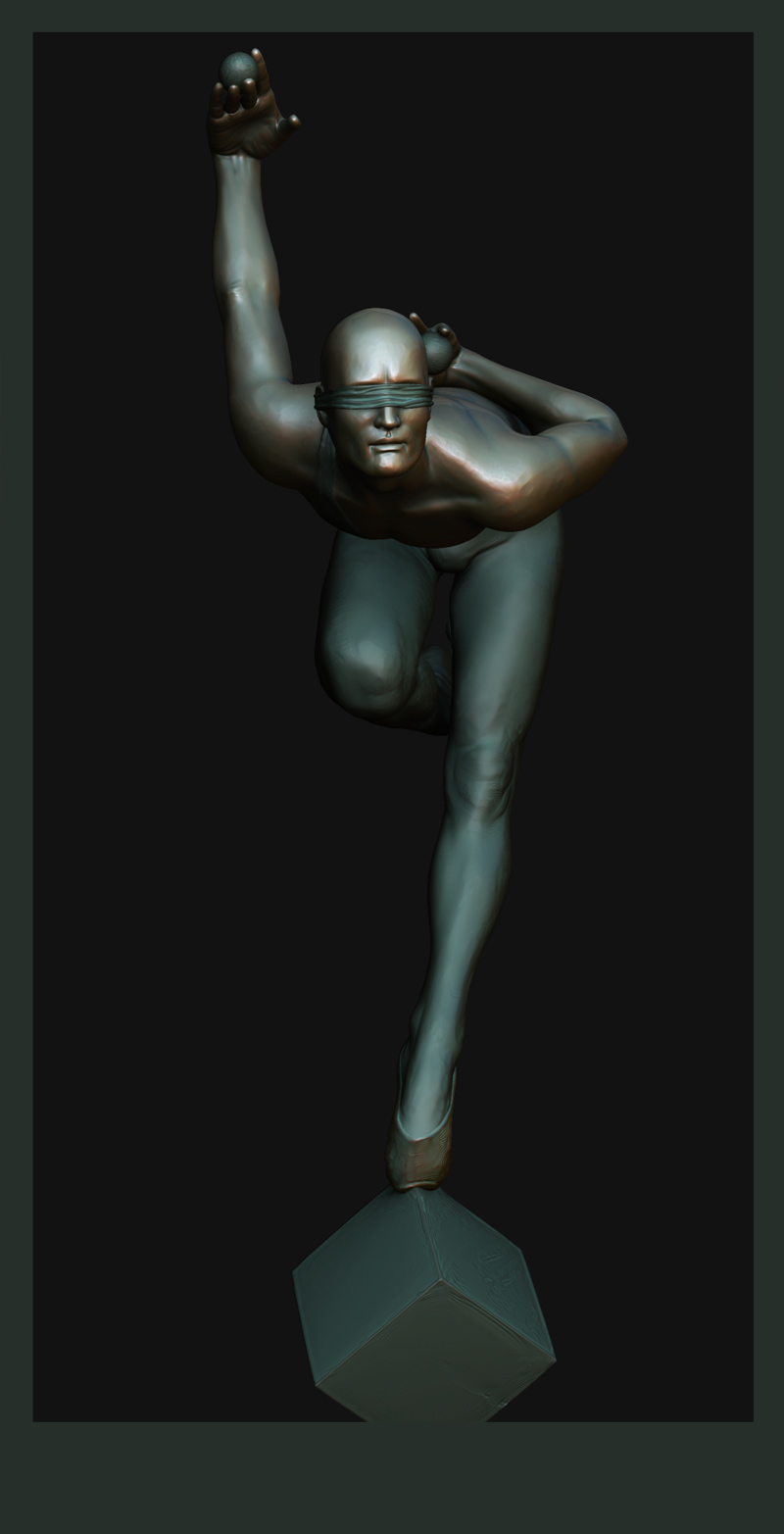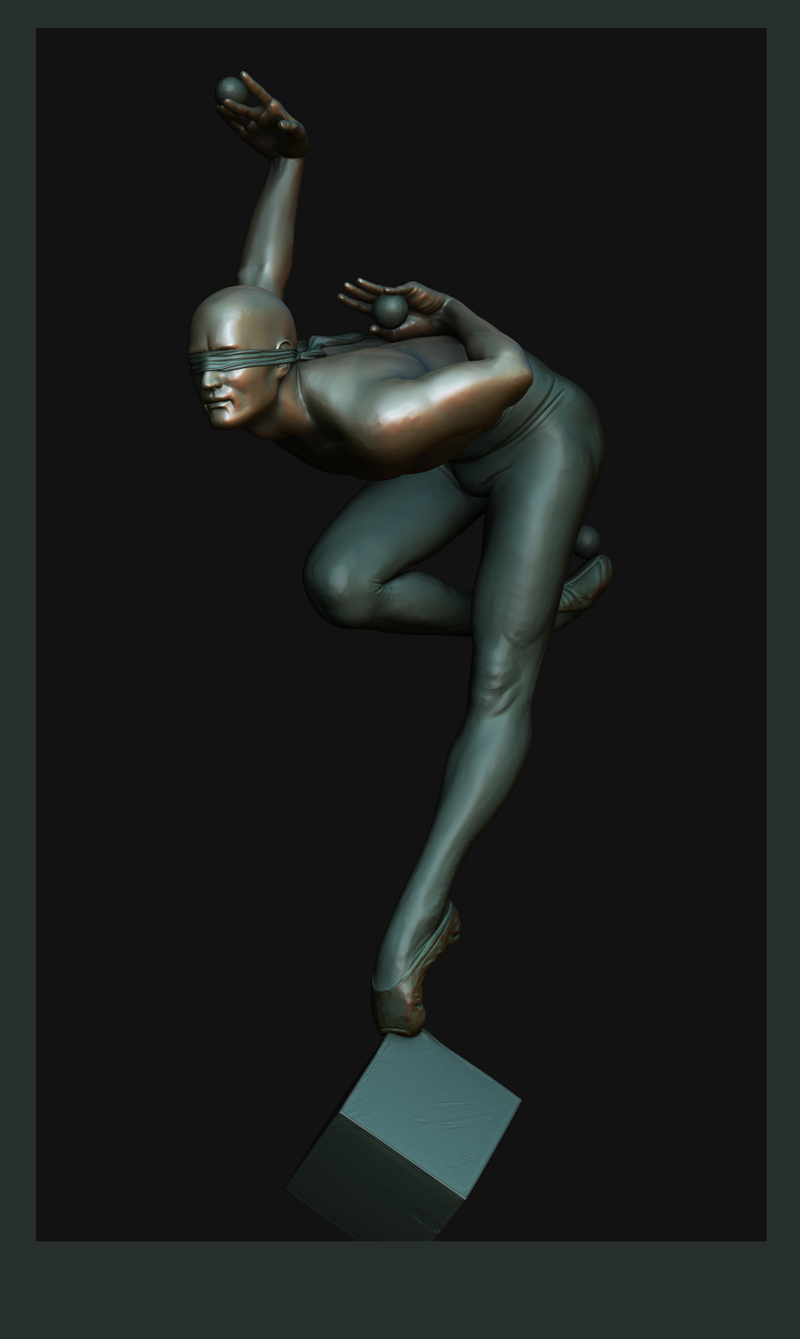 this is awesome magda i love the details, you andle the mat cap.very well.
how is montreal?
WOW! The cube is detailed now!

Its looks like its some sort of boards glued together. Maybe some alpha bump details, like wood grain, or wood covered in paint bumps. Now whenever you have a box in your scene, its going to have to trump this box. The ball on the foot blends into the foot, via the same material.
I think you could combine the two materials on the foot, so that it starts off bronzish on the foot and become clayish towards the top of the sphere. Like the way it blends on the shoes.
amazing work!! really love it!
Alex Oliver
This is a revelation! congratulations, and kudos to the mods for having the perspicacity to 'top row' it! I can't wait to check out your site, I salivate at the mere mention of Ingres! Also looking forward to seeing more of McDonald's work, the pose on this is sublime, The 'lightning bolt' composition is magnificent, and the sense of movement and balance (or imbalance) damn near perfect. One of my favourite 3D sculpts so far!
If I might offer a tiny observation, the blindfold, while spot on, seems a tiny bit too real or detailed for a bronze. This only becomes noticeable when juxtaposed (hate that word, but can't think of another) against the trouble you've taken to suggest hammer marks and other intentional imperfections of tooled bronze.
Your work is brilliant, can't wait for more! How good is this new 'artistic' direction ZBrushing is taking!? I swear it's going to be the biggest thing since impressionism!
PS: How much RAM do you have? If this is the quality drawn from such difficulty perhaps it's enough!
Alex - aw thank you very much! Coming from you that's a real praise

goktugg - thanks!
slashpot - thank you! I'm really glad you like it - not sure I deserve all that praise :o I have only 2 GB of RAM at the mo and it's definitely not enough

I am so impressed.
I went out and got ZBrush because I stumbled upon this site a while back looking for 3DS tutorials. I saw some fantastic work in these forums and had to adjust the way I thought about 3d modeling. Thanks for the inspiration!
wow!
Beautiful work!
I love the details around the shoe.
This Model is great… so good in fact my toes hurt looking at it…
M
Absolutely top notch modeling!

Snaglepuss - thank you very much!
Baektopierlot - thanks

I appreciate that coming from you!
Midicon - LOL

thanks!
mackster - thank you! Glad you like it…
I always like your choice of subject matter Magda, great sculpt and sense of movement