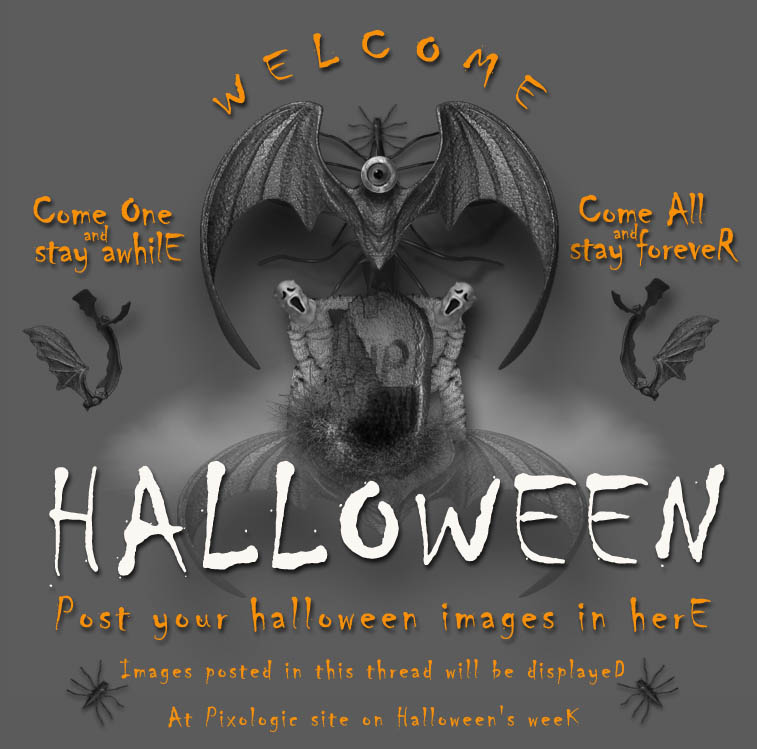 It's time once again for the Halloween Gallery!
Now that the Mac version is here and everyone can participate on the
same footing, it's time to have our traditional Halloween fun here at ZBC!
Post your scary, ghoulish, haunting ZBrush images in this thread and we'll post
them in the Halloween Gallery at ZBrush.com, beginning October 27.
It's your chance to s c a r e people
with the power of your imagination and Z2!!!
We'll post one ZBrush image per artist. You may post WIP's in this thread, but let us know which image is your final submission by writing [Gallery Entry] under the image.
We are encouraging all entries to be 100% ZBrush. If you choose to use other software as well as ZBrush, the image must be primarily ZBrush-created and the post containing the image should clearly state the role that ZBrush played in its creation.