Hey everyone I'm finally getting around to posting up some of my character work for the NBC series GRIMM.
I'm a character artist at Hive-FX, based in Portland Oregon. www.hive-fx.com
We've been working on GRIMM from the start and are deep into Season 2 as I post this.
Specializing in the "morphing" that they use quite a bit for the show.
Starting from a basemesh, I first sculpt the actor or actress using provided reference views. The basemesh itself took a few iterations to get right. Due to deadlines, I rarely have the chance to create custom topology per character (Excluding the Dragon below). So I needed a male and a female I could sculpt into anything they threw at me. I'm now able to pretty successfully take human proportions and push them towards the monstrous fairly quickly. So it's essentially two finished Morph Targets per character. Point count and UV's have to stay the same in order for the blend to work. This allows our Animators (Matt Estes & Joel Hasse) to have full control over the morphing in Maya.
I morph them into creatures and monsters on a separate 3D layer. It feels similar to what a Prosthetic makeup artist might go through, except using the power and speed of digital sculpting. I'm usually given a piece of concept art from the very talented Jerad S. Marantz and Constantine Sekeris to work from. But lately the production has been using a lot of prosthetic makeup. So in the case of the Sabertooth I'm working from reference of the prosthetic work used on set. Prosthetic doubles can be tough but I'm usually pretty pleased with how they turn out.
After sculpting the model, it's sent to our Rigging TD (Tim Callaway), Hair artist (Eric Reed), and Surfacing in V-Ray. The textures are usually created by Karim Moussa (CG Lead) in Mari or in ZBrush by myself. It all depends on what the character needs and how much time either of us have. Texturing for me is like the icing on the cake, I love seeing a characters skin qualities come to life so I try and help as much as I can.
32 bit displacement and 4K textures are the usual suspects for getting all the ZBrush details down the pipeline efficiently.
We usually have ~3 weeks per episode, sometimes less, but depending on the volume of shots it can get pretty crazy. Often overlapping episodes simultaneously.
There has been some long nights in the name of GRIMM that's for sure, but I feel really fortunate to get to work with such a cool group of artists all day, doing what I enjoy most.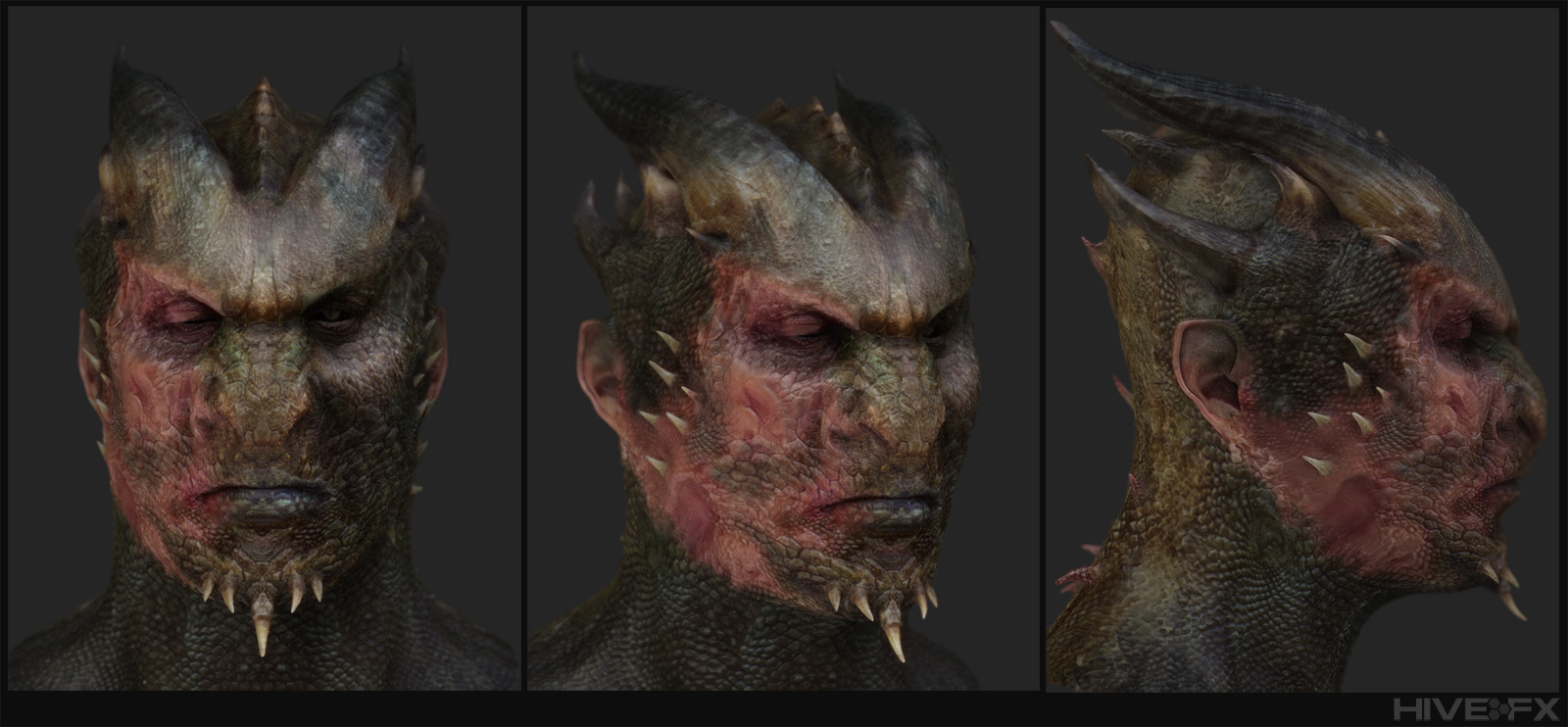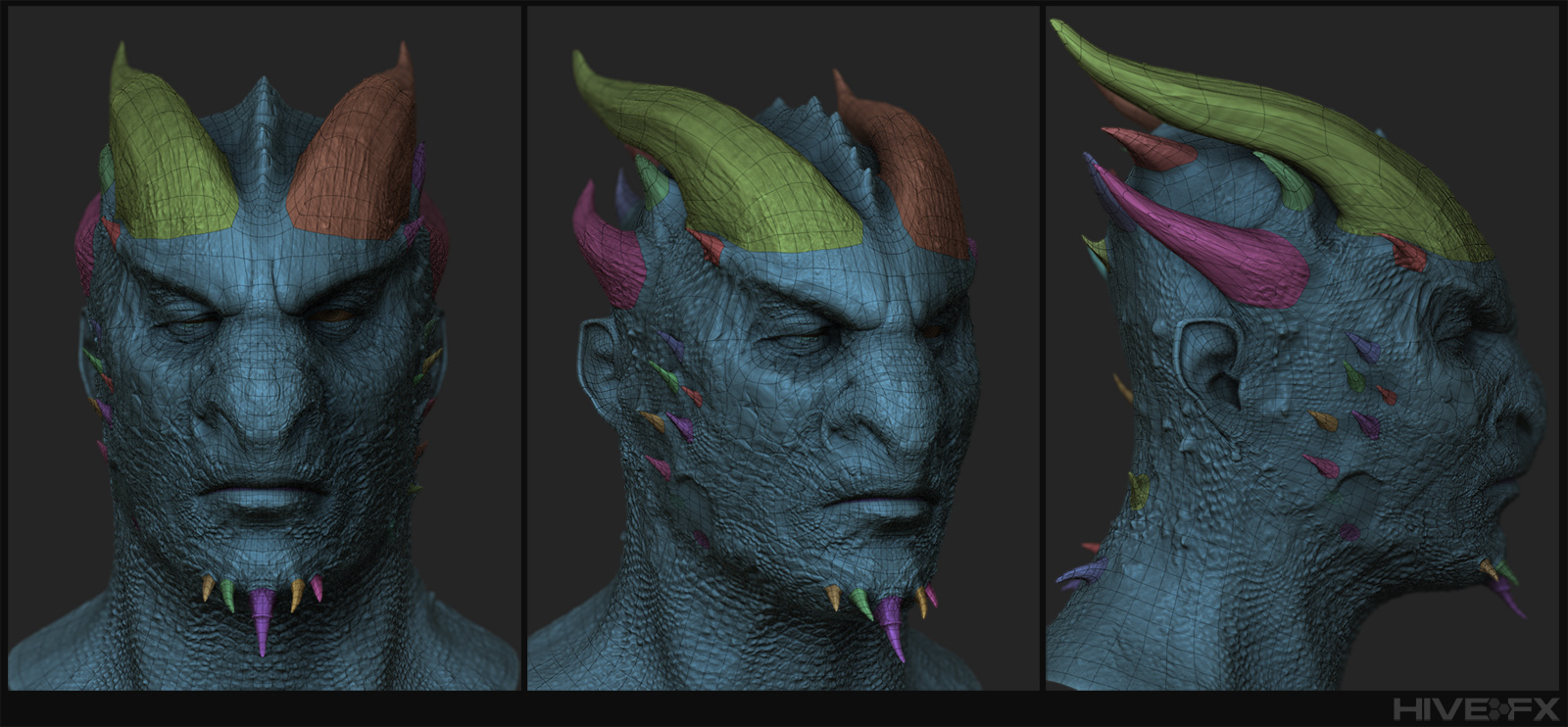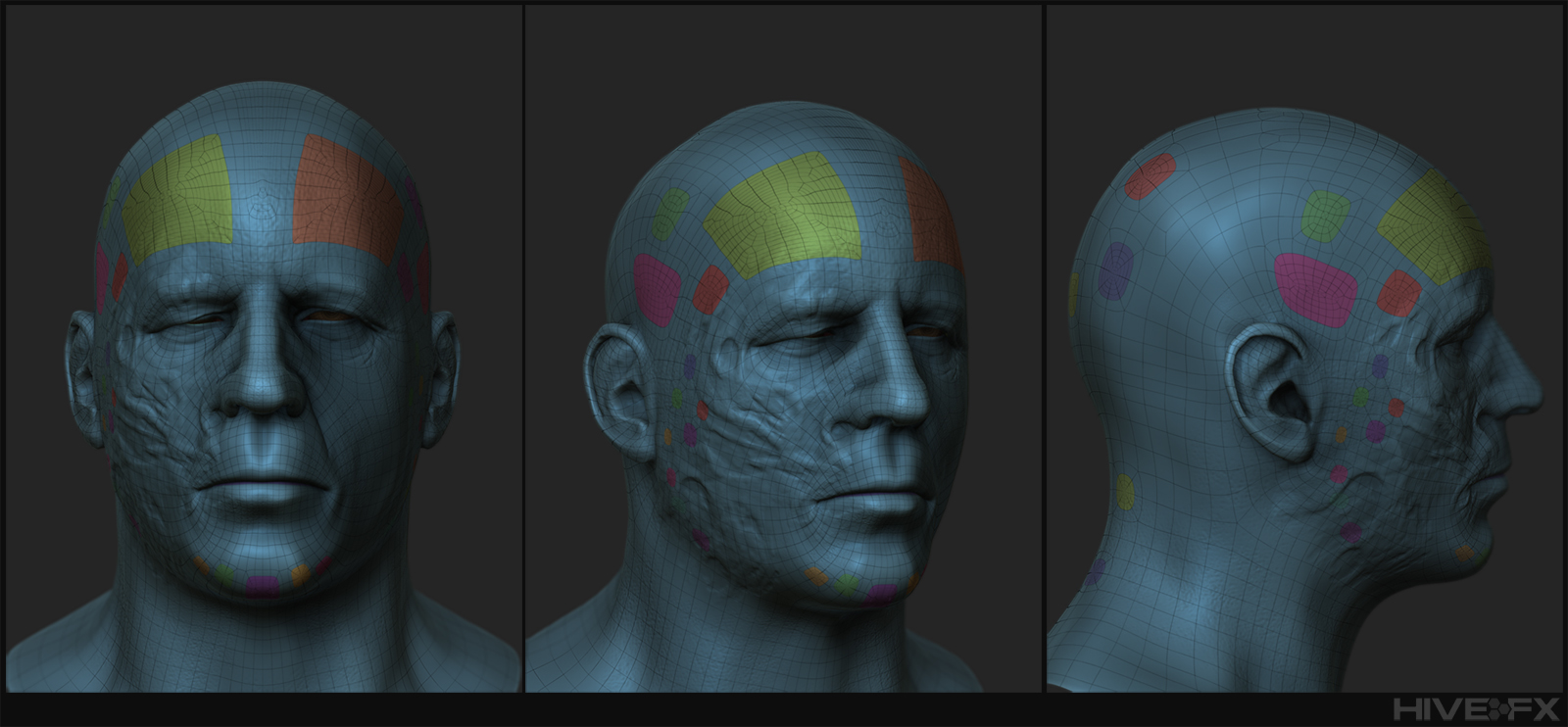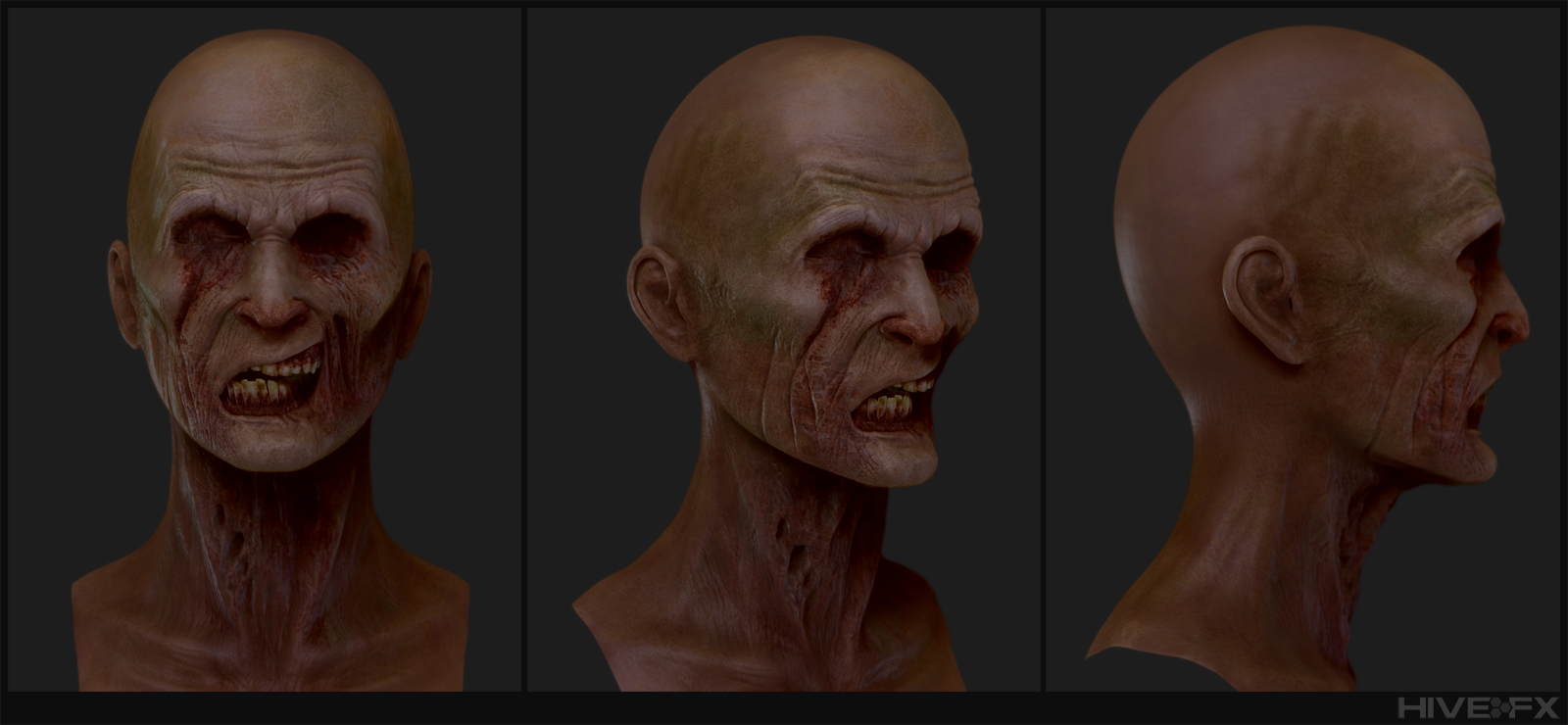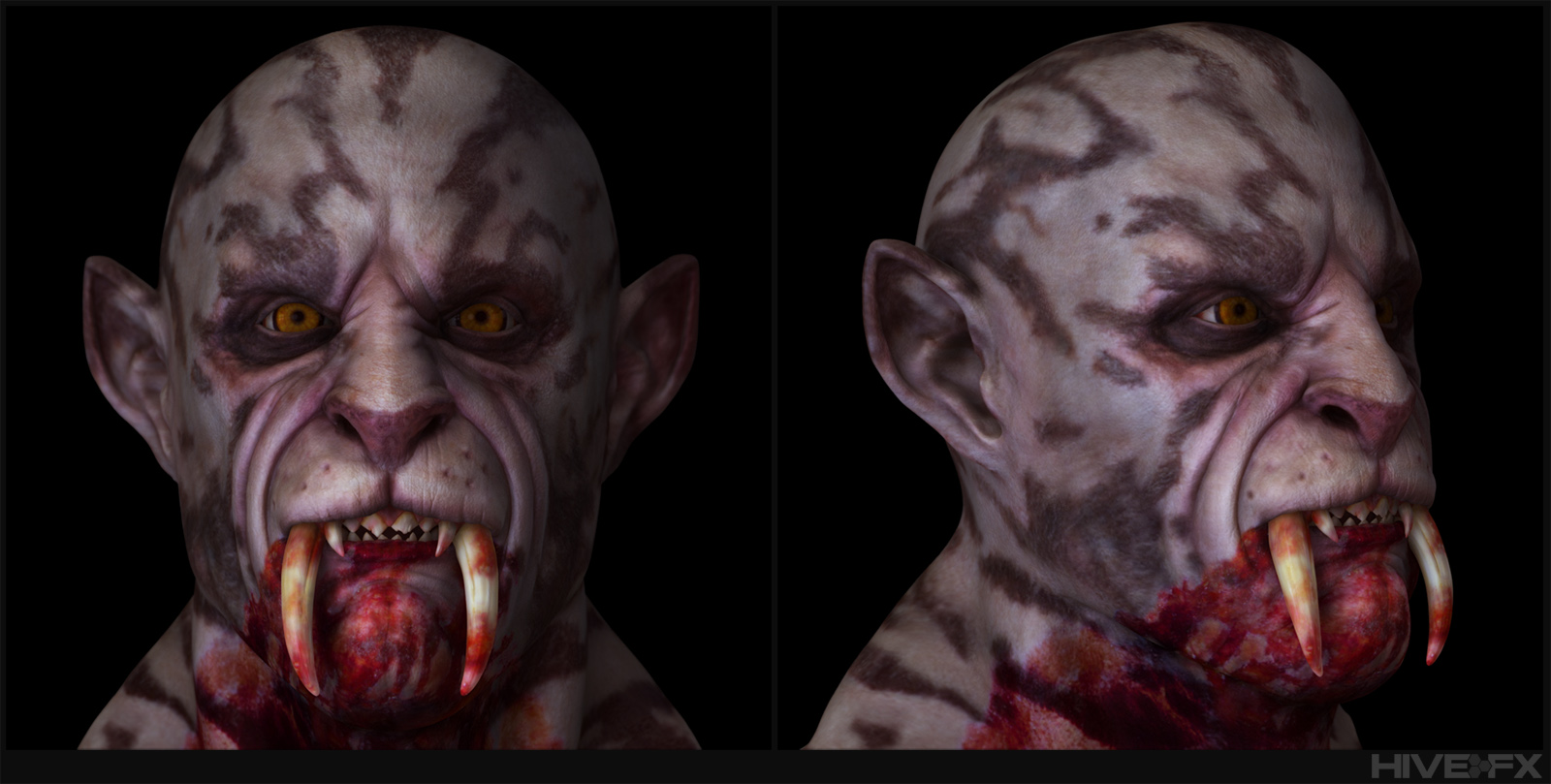 The last image is a direct result of purchasing Paul Gaboury's book ZBrush Professional Tips and Techniques. The comparison is between SkinShade4 at default with basic lighting on the Left, on the Right is multiple quad-shaders coming together with BPR, Material Blend Radius turned to atleast 15, a studio Lightcap setup built inside of Zbrush without any HDRI sourcing, and finally BPR Filters.
In fact all the images above are straight out of ZBrush 4r3/r4 BPR. Photoshop was only used to frame and bug.
Here's a timelapse I managed to capture of the full morphing process, I just wish I recorded the actor sculpt before hand as well as the Final ZBrush look-dev to get the images above.
Marnissier the Sabertooth assassin is one of my favorite characters to date!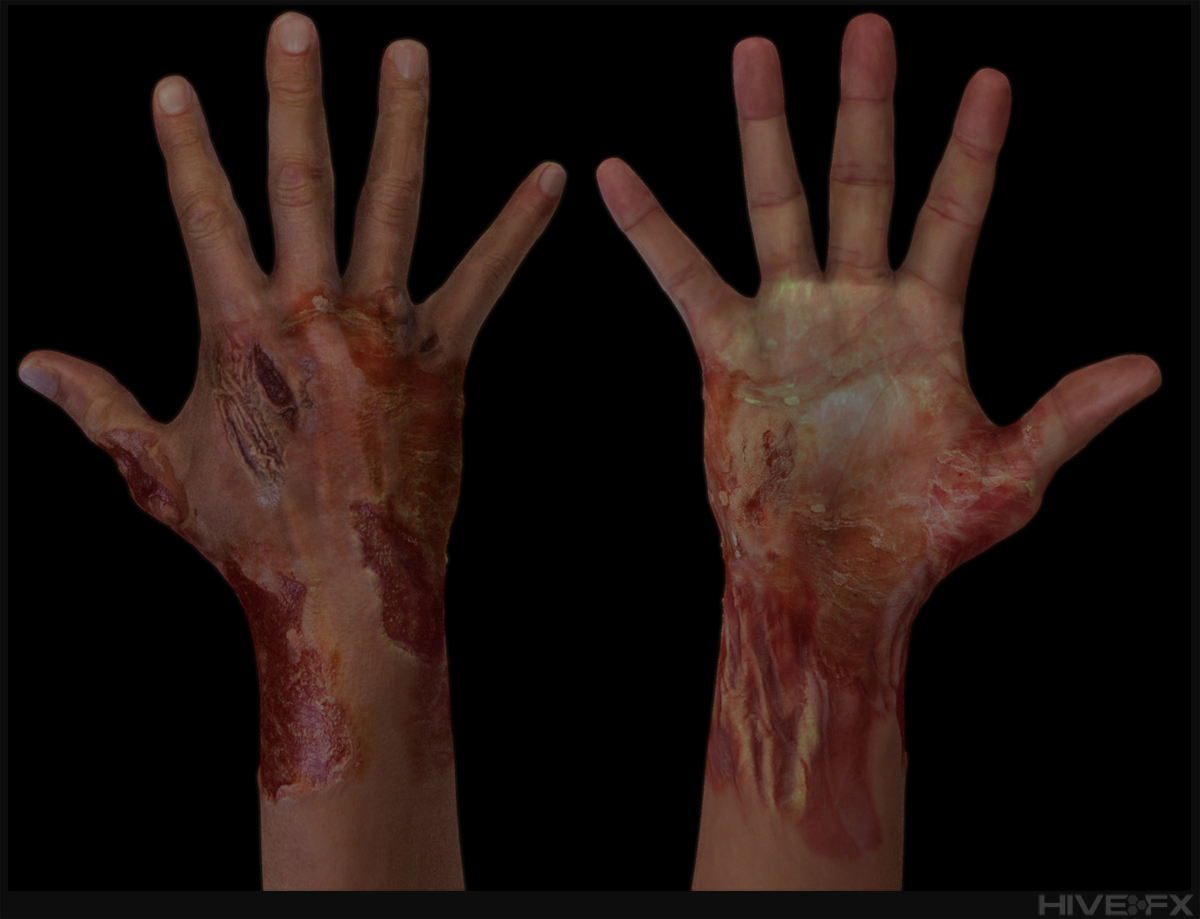 A special thanks to the ZBC community!!
This place has allowed me to be a self taught ZBrush artist, constantly growing from the amount of raw awesomeness posted on these boards.
I look forward to the future of this community and the new developments Pixologic is sure to dish out!
When I get some free time again I will post up more renders.
Thanks for watching!
<a< html=""></a<>
Attachments