Here is some of the stuff I did for Gears of War 3. Art Direction by Chis Perna and Concepts by James Hawkins. Parts and pieces are shared around. Its really too much to point out in detail but direction/concepts and parts here and there are the awesome team at Epic.
-Armored Kantus based on Lanning Kantus
-Commando Dom based on Dom head and Lannings bottom half (other char). His hair is based off of original Dom as well.
-Boomer Derivatives Have boomer parts. Bottom half of Digger especially. Butcher Boomer originally Mark Morgan (for Gunker)
-All Locust grunt stuff is modified off of the original Grunt by Lanning/Morgan and many many others here at Epic.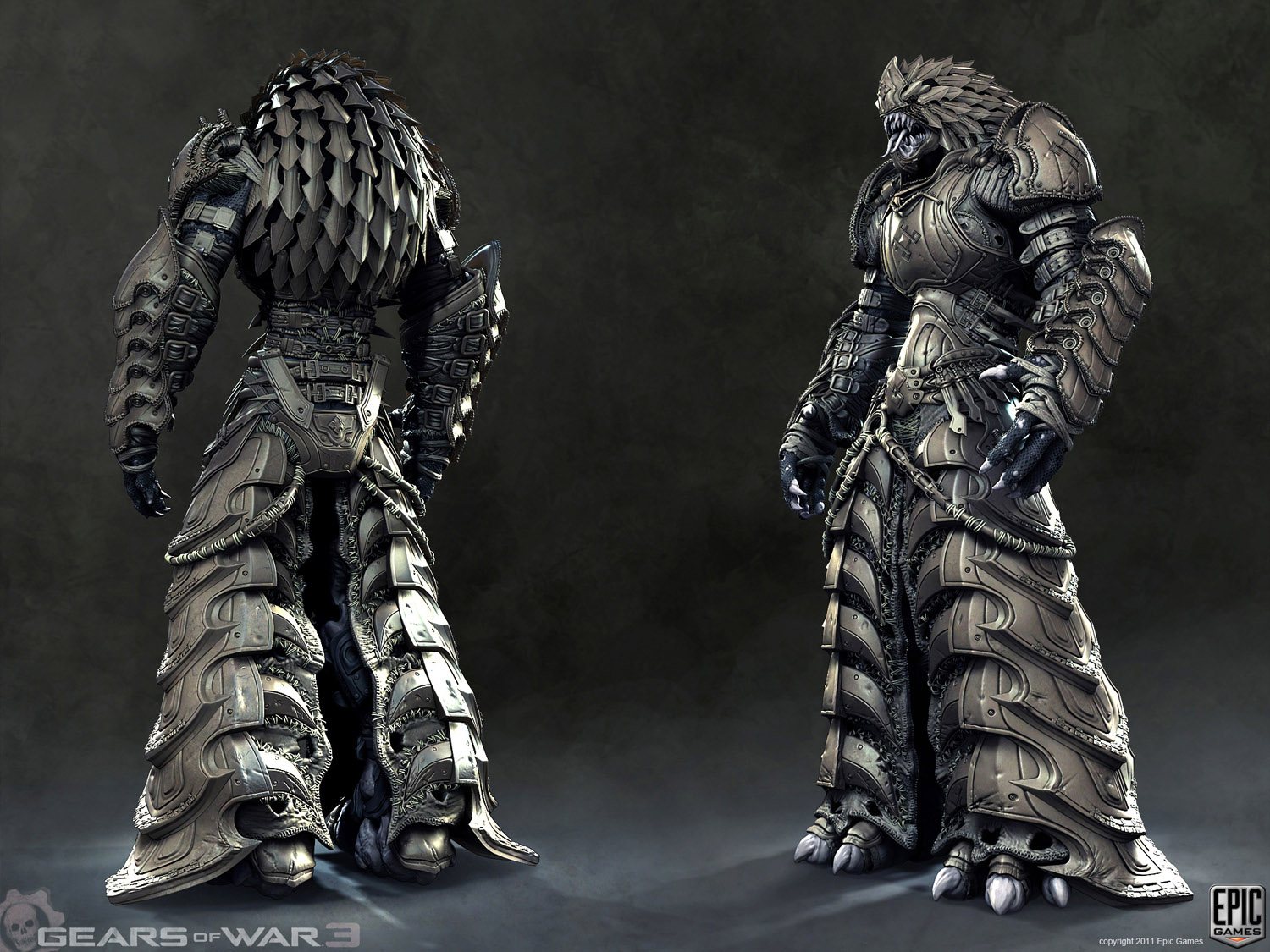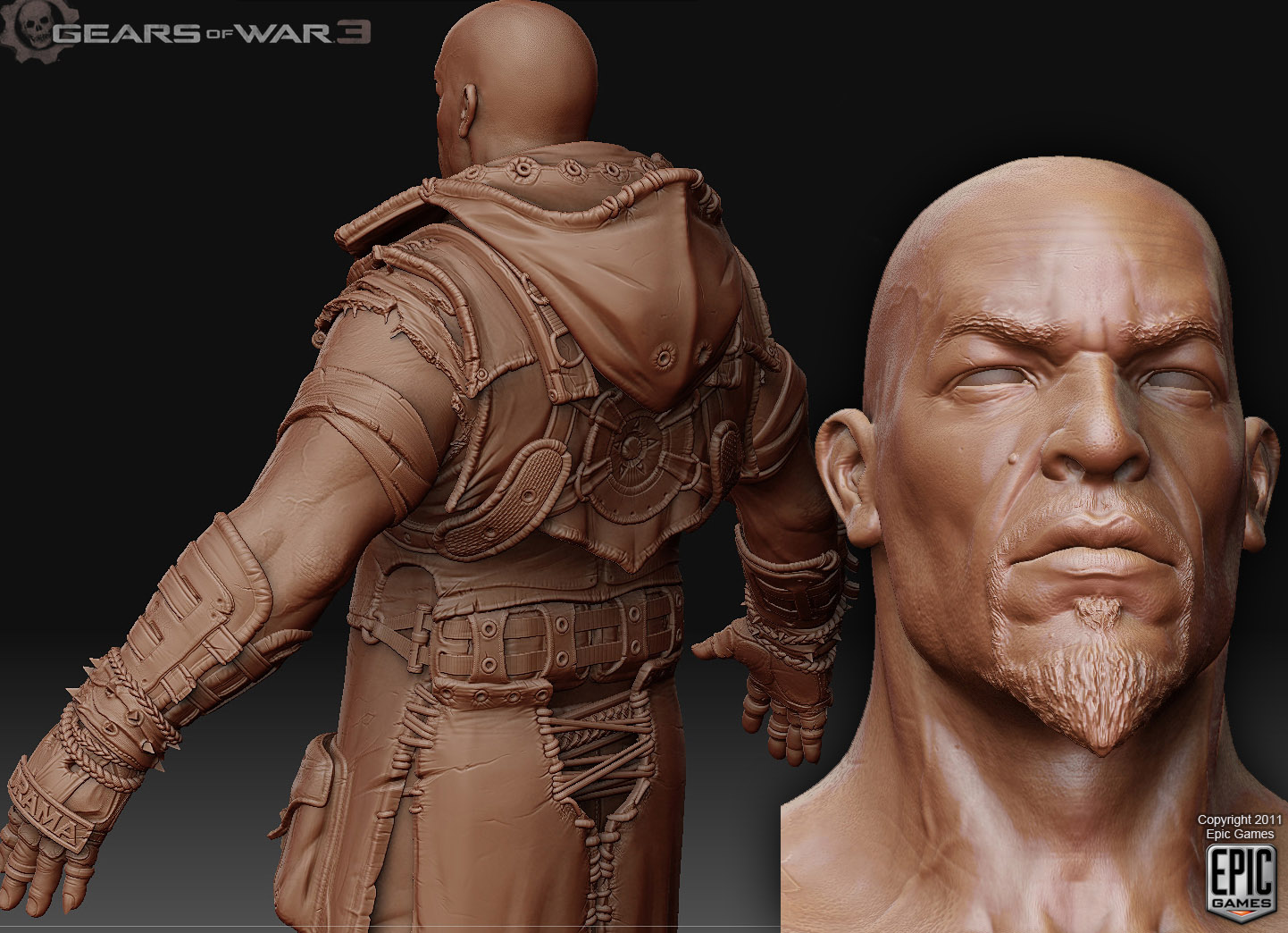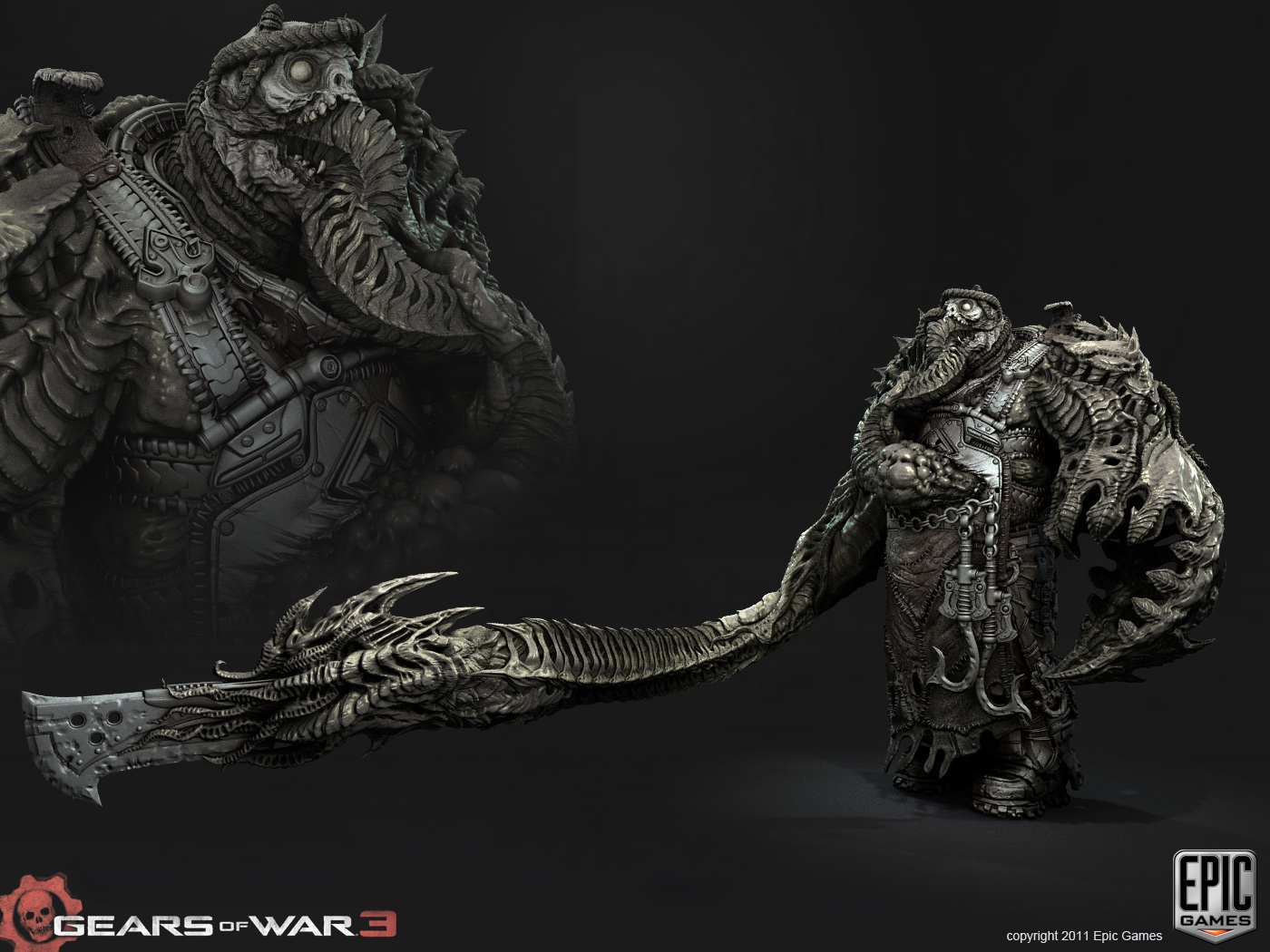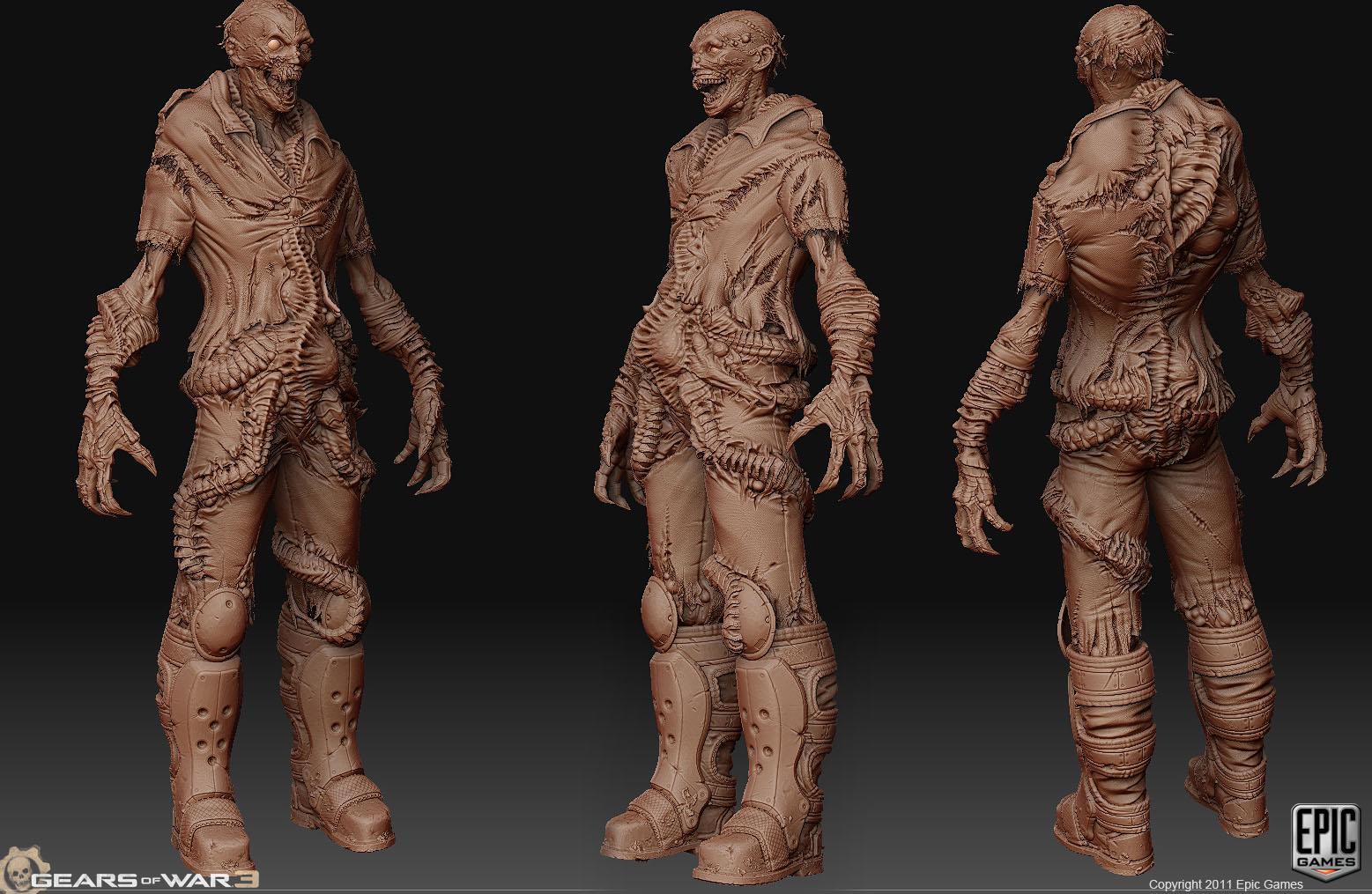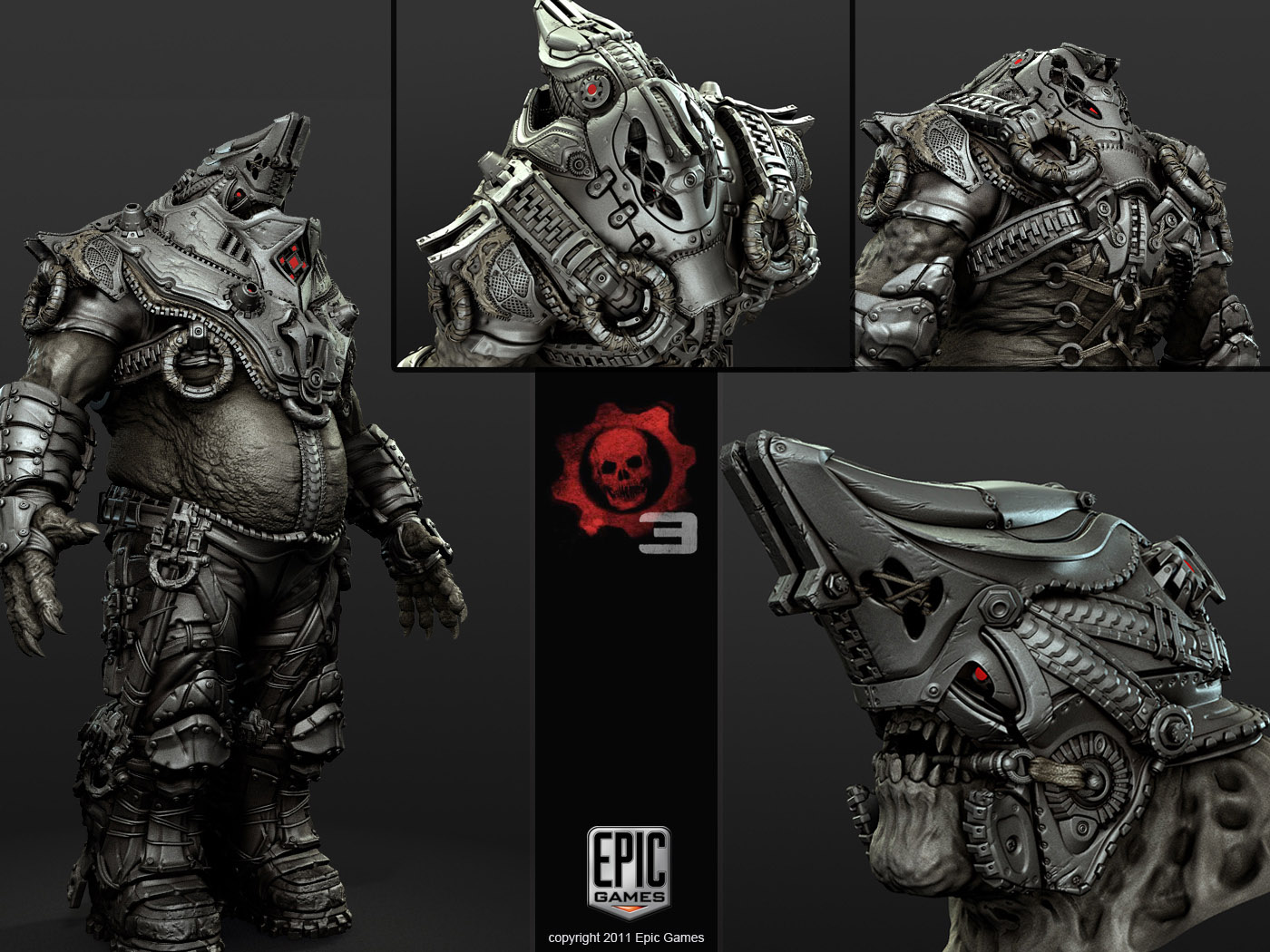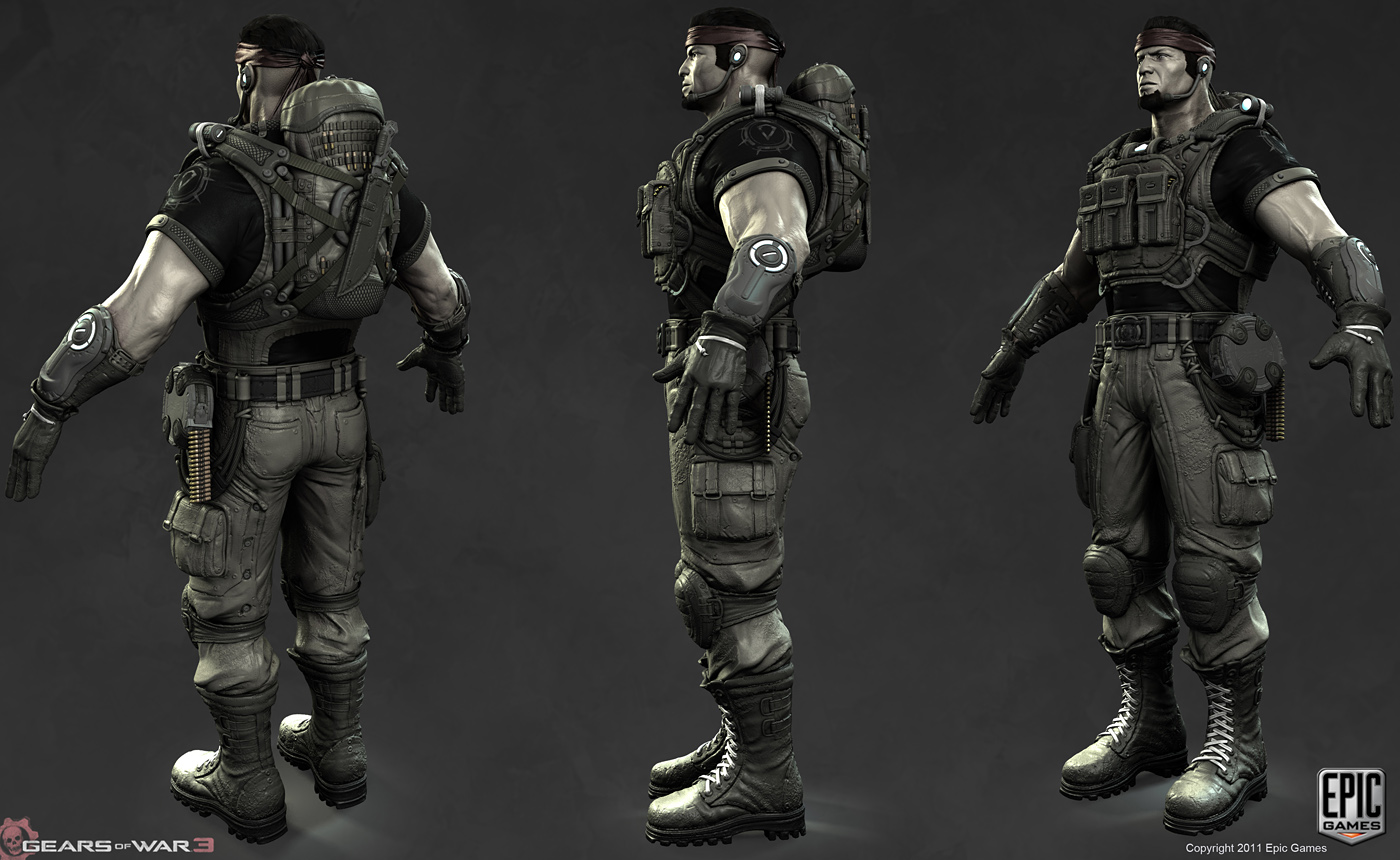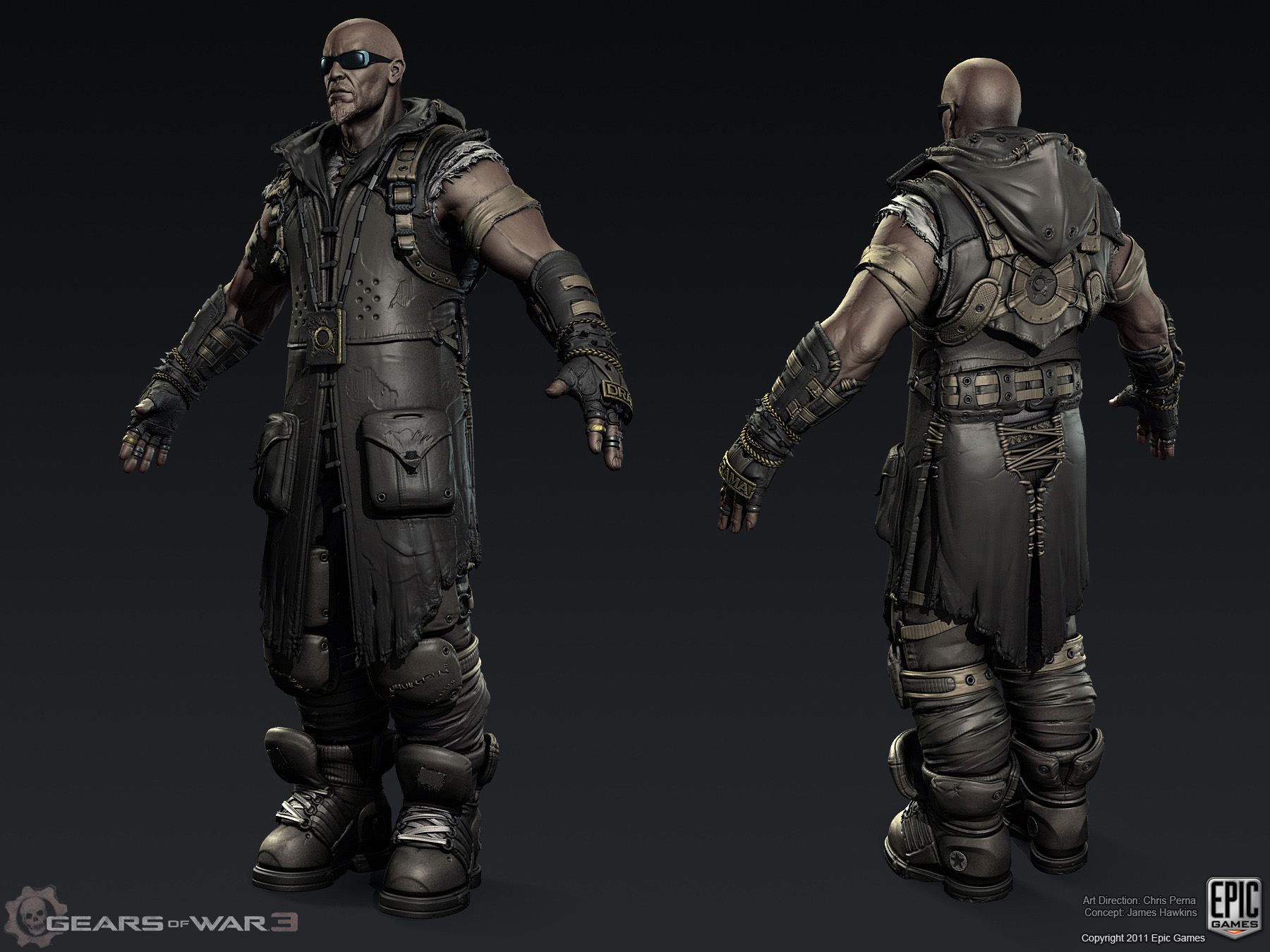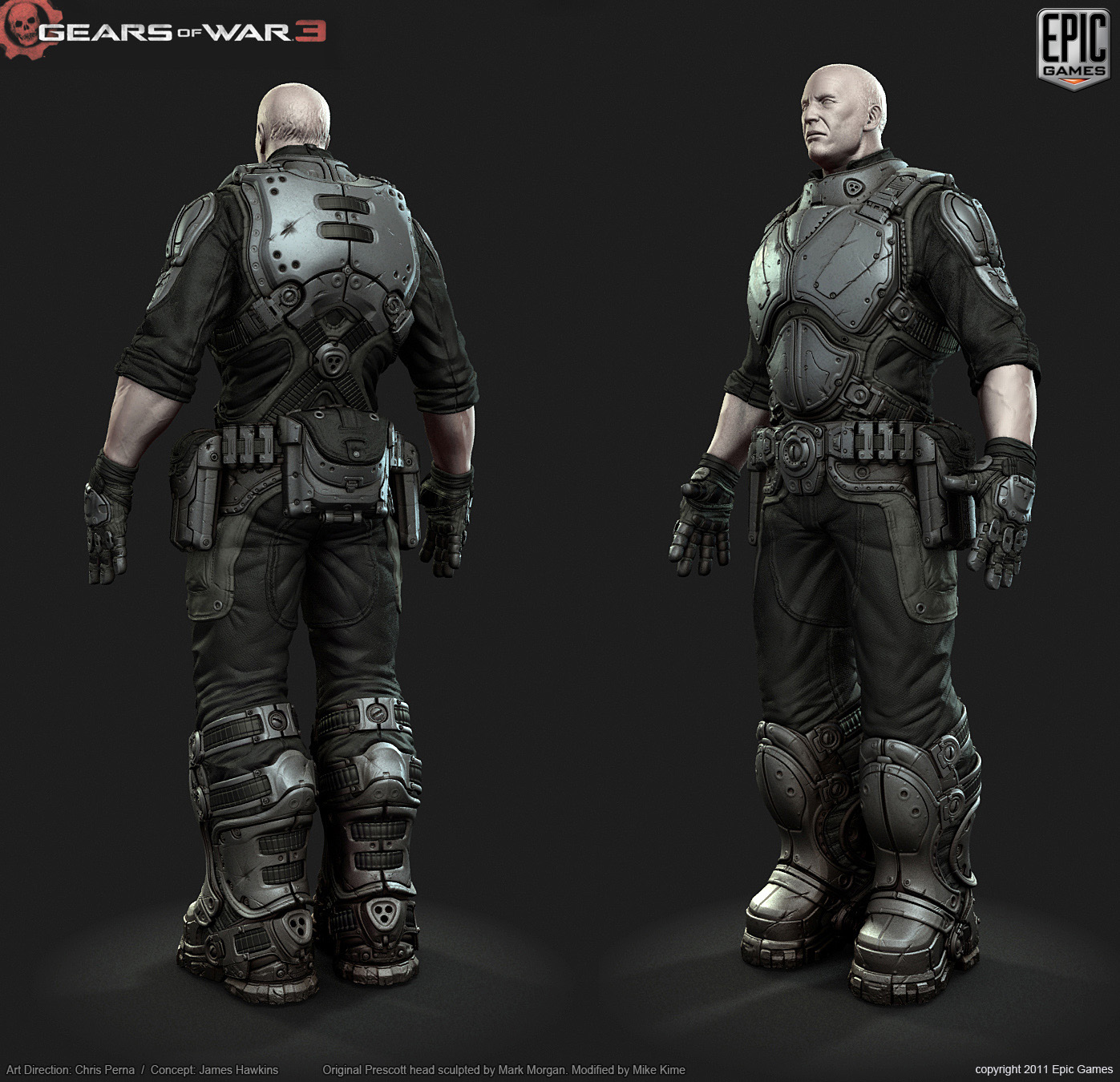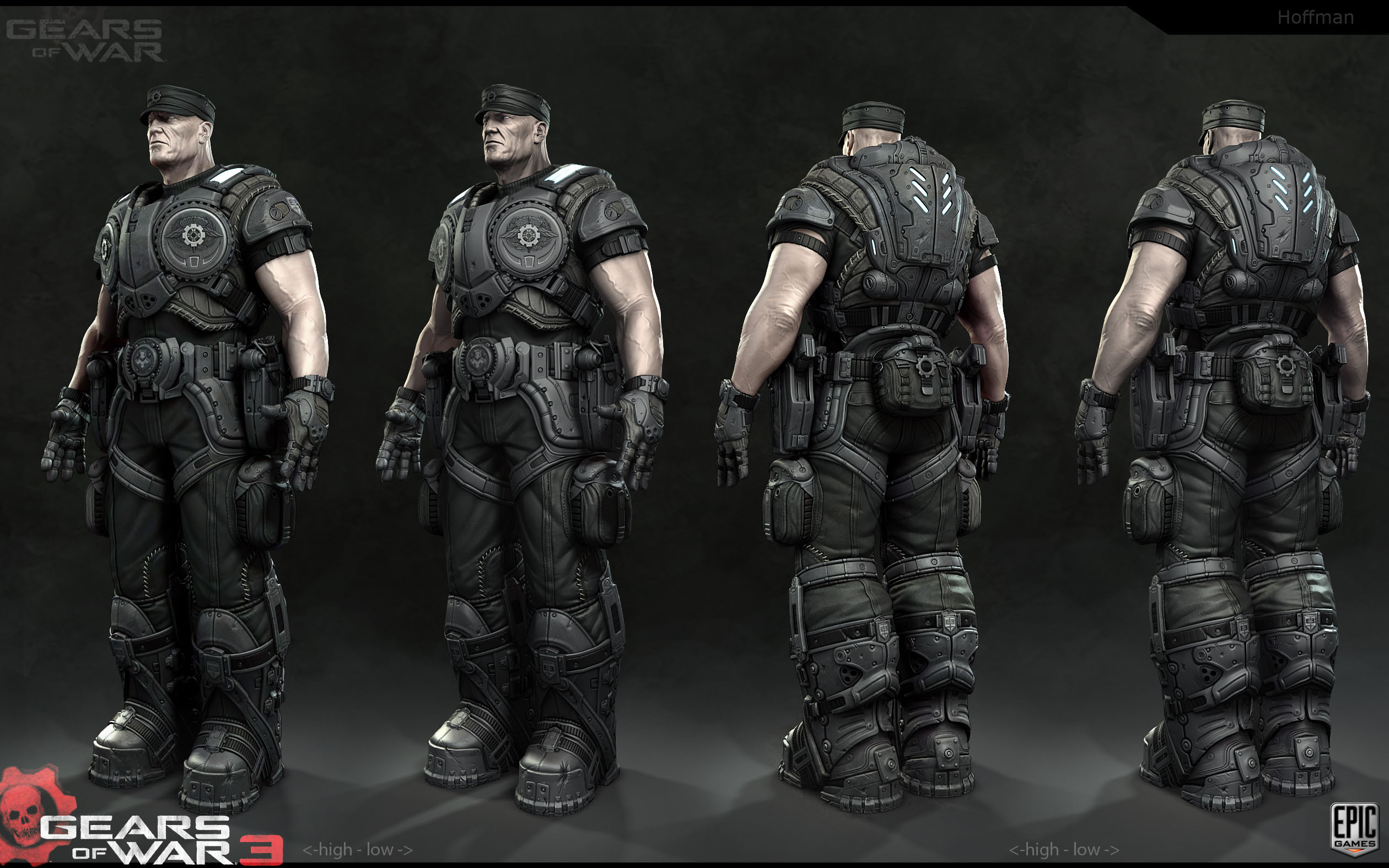 Attachments