A place to post my occasional ZBrush meanderings.
A little time to wander and experiment, to paddle in the sea of random accidents , to delve as once I was prone.
This one dedicated to Marcus Civis - creator of flowers.
I used his wonderful plugin Pixols To 3D to create it and look forward to playing with it more - much like a monkey on a typewriter.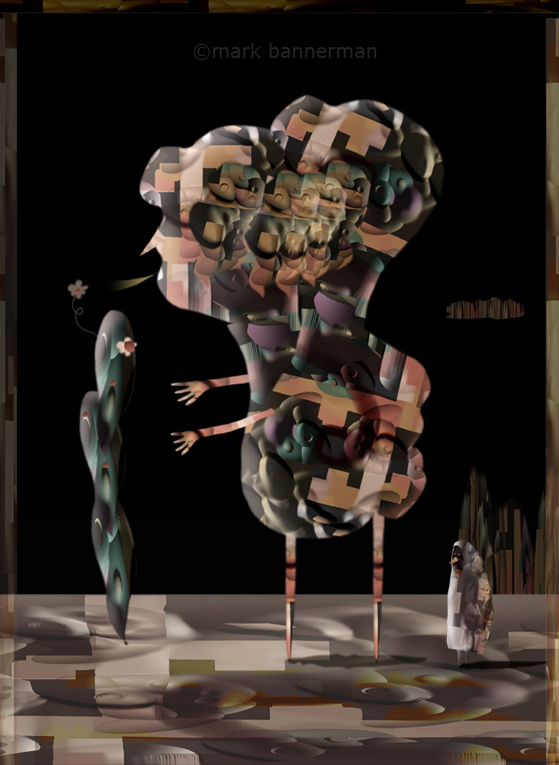 Yours etc,
Boozy