Learning hard surface. Some of the model parts were done in another CAD program. 90% was done in Zbrush.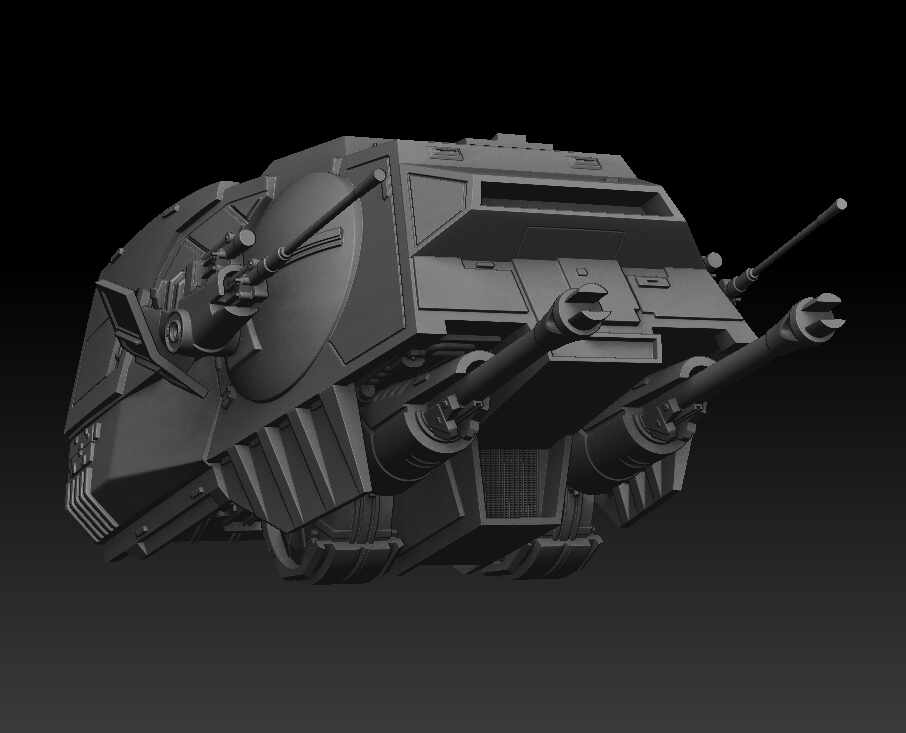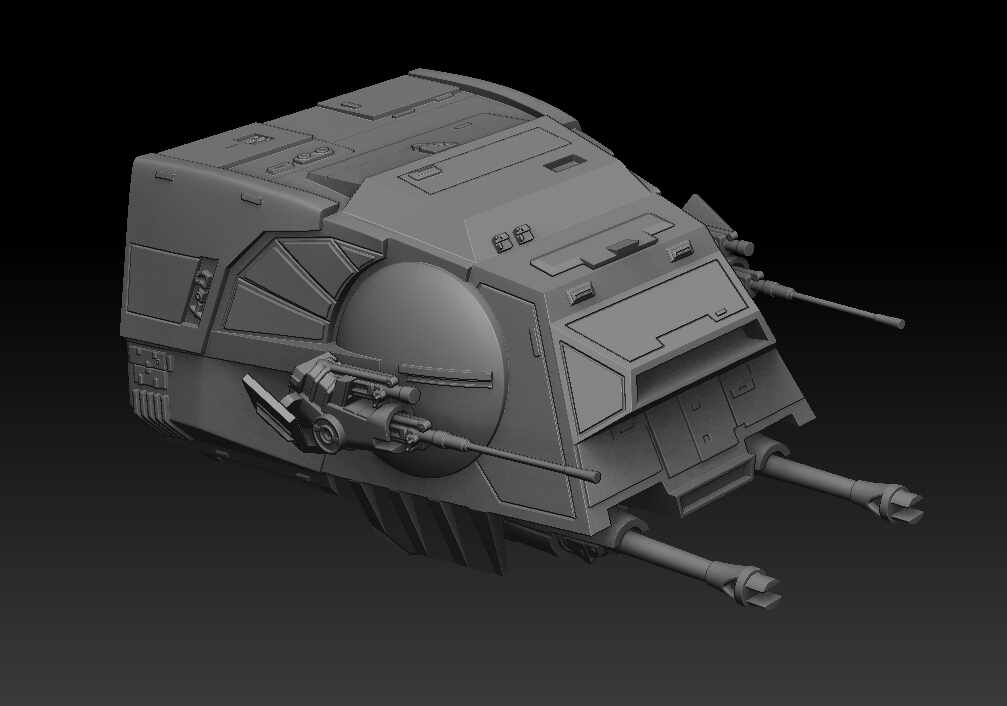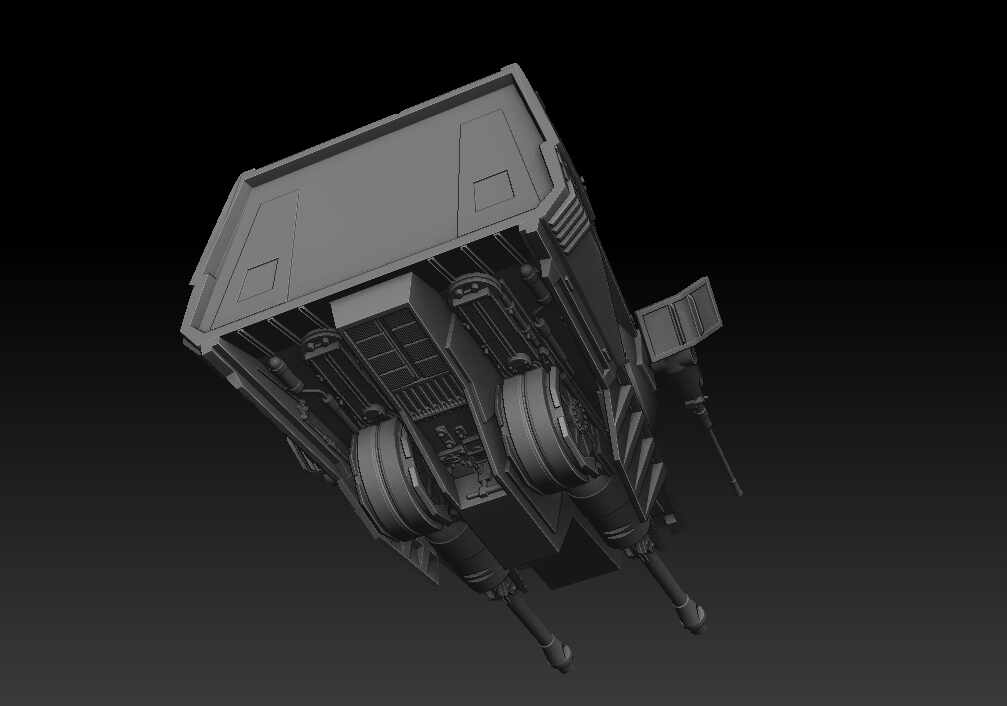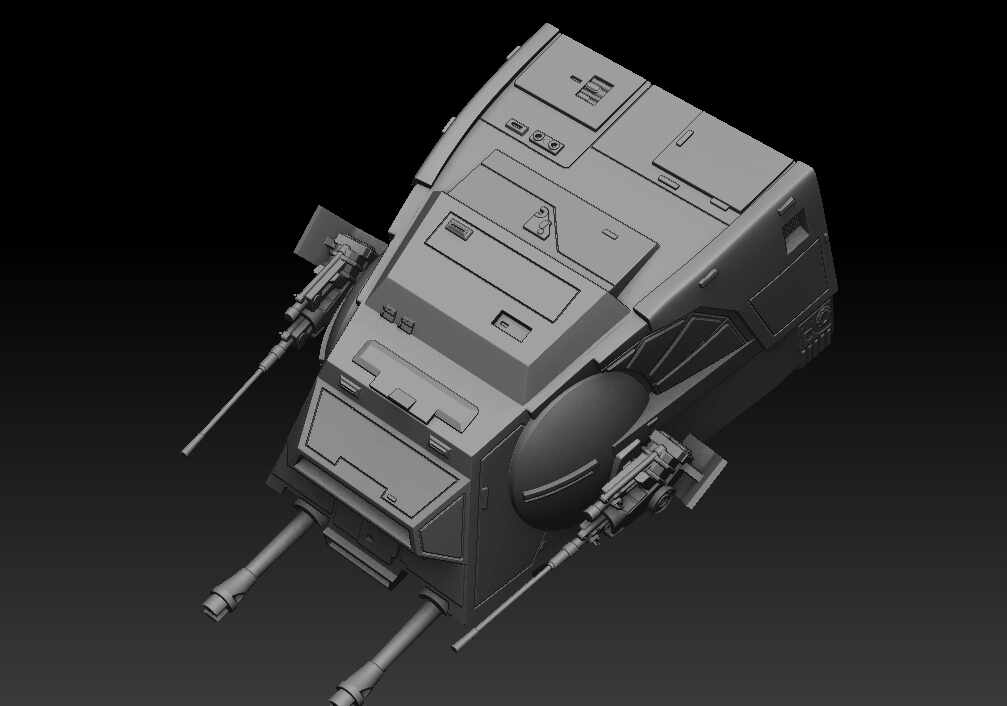 Hey Leonard
Nicely done. Excited to see the whole AT-AT together.
Thanks Paul. More to come. Working on the rest of the body.
Awesome! Cannot wait to see the rest of the body.
awesome!

always love seeing that AT-AT lol
How's this one going Leonard
Hey Paul,
Thanks for checking. It's coming along. Zbrush is not good for my OCD.

I've been staring at reference photos.
Here's some of it finished.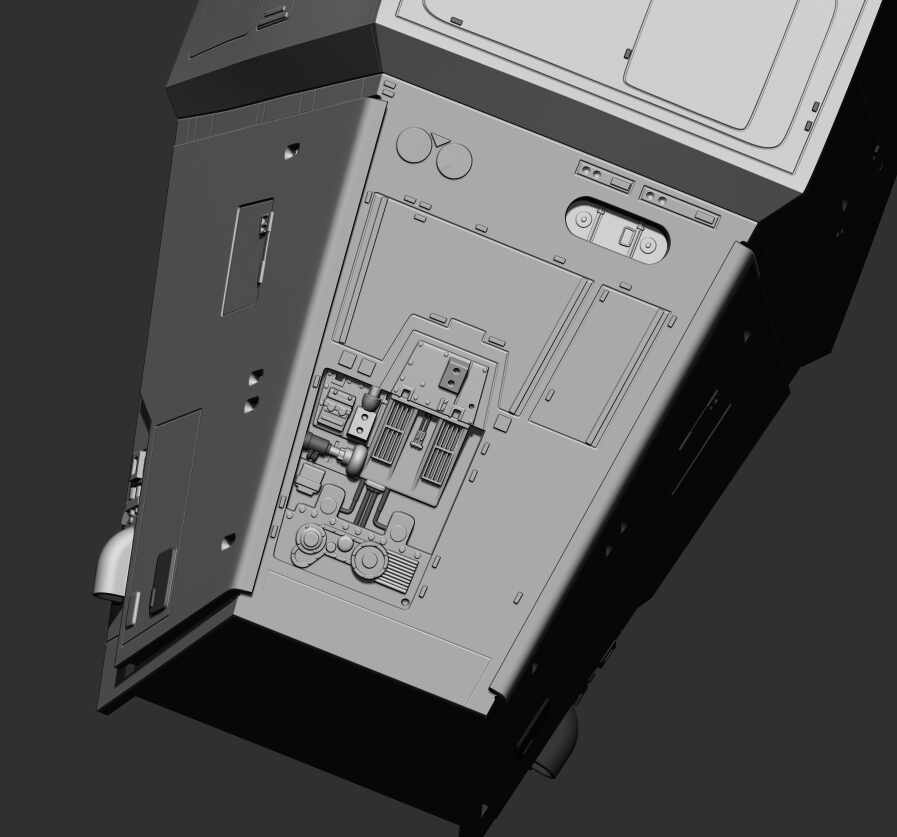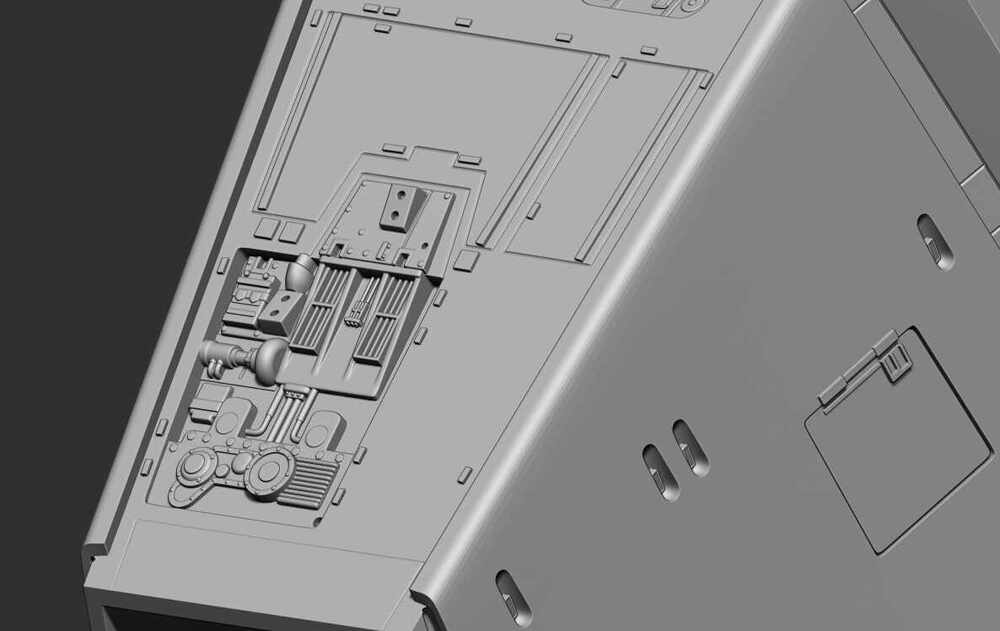 More to come soon.
Leonard
I've pretty much completed the body. There is some tweaking of some of the scribe lines still.
The model parts on the back were done in FormZ sometime ago for 3D printing. The top detail was all done in Zbrush.
This model will be printed.
Thanks for looking.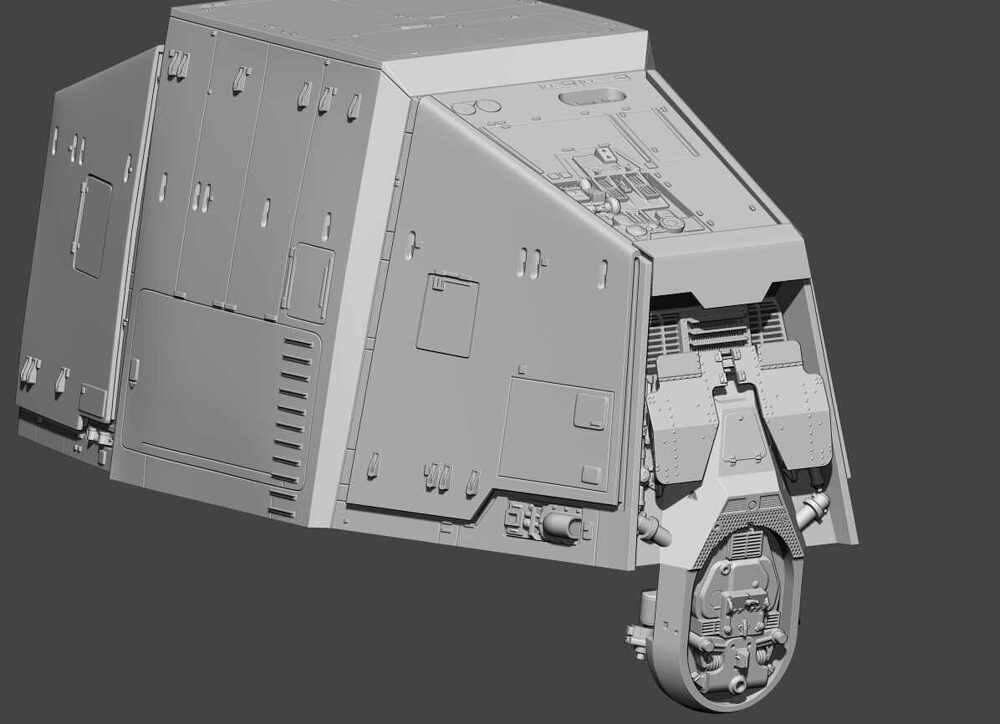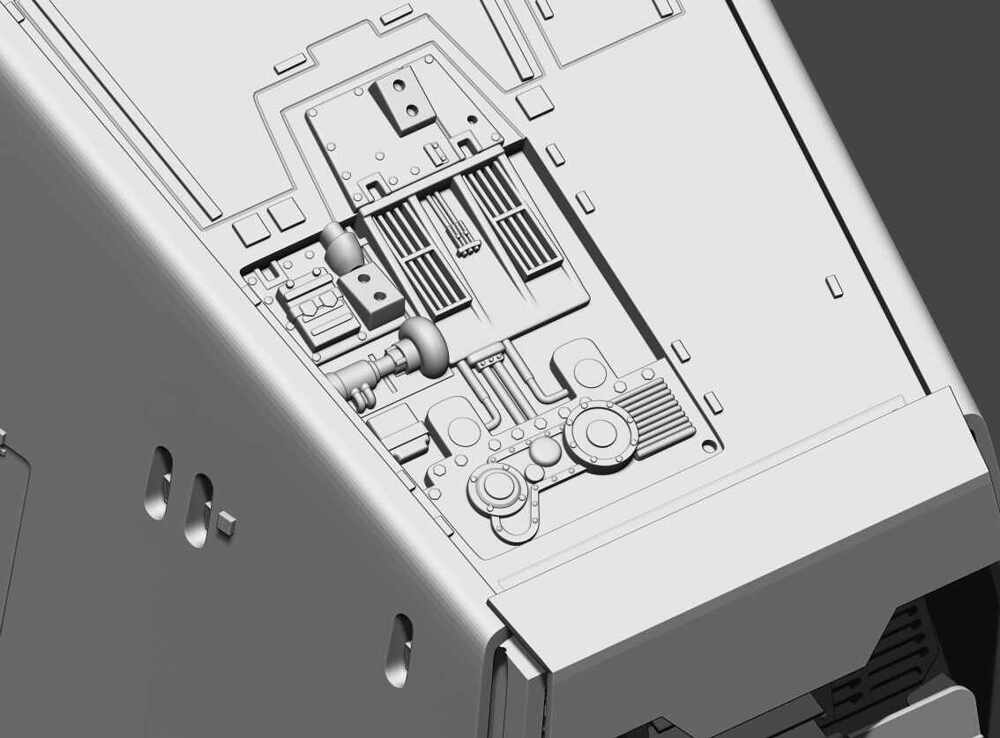 That's some lovely paneling

Thanks. I followed Paul's Alien drop ship technique.
Thought I would add a few images of the the head and body together.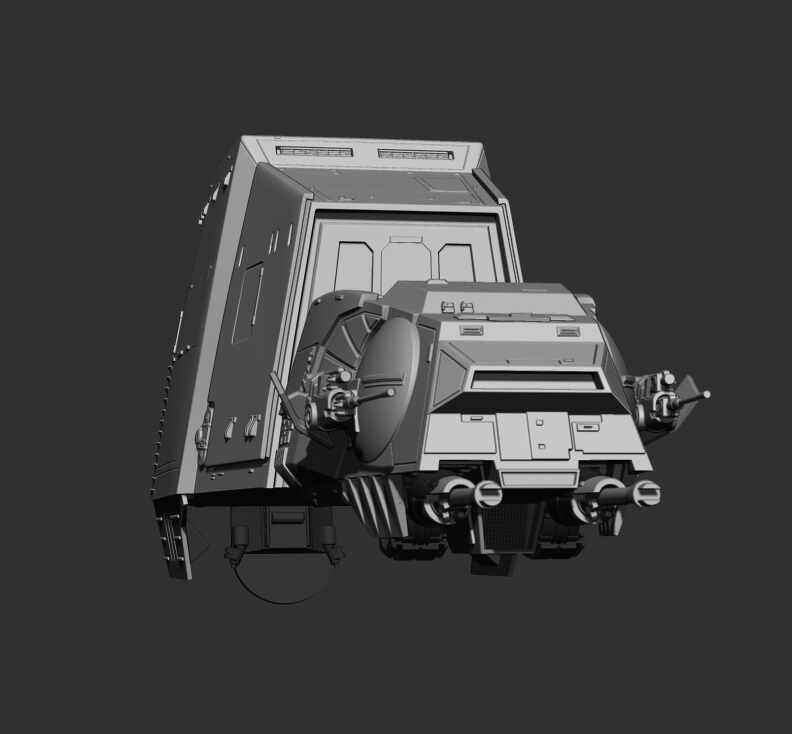 Yes, there are legs but I did those in another program. I needed CAD files to CNC machine aluminum legs.
Thanks for looking.
Looking great Leonard. Can not wait to see this one all completed.
@PixoPaul
@Pixo_Daisuke
@Natashaa
@Spyndel
@BatmanPoptart
Update.
I've done some more work on the underside of the AT-AT.
I did model of the Harrier Pegasus engine. Using some known dimensions and photos.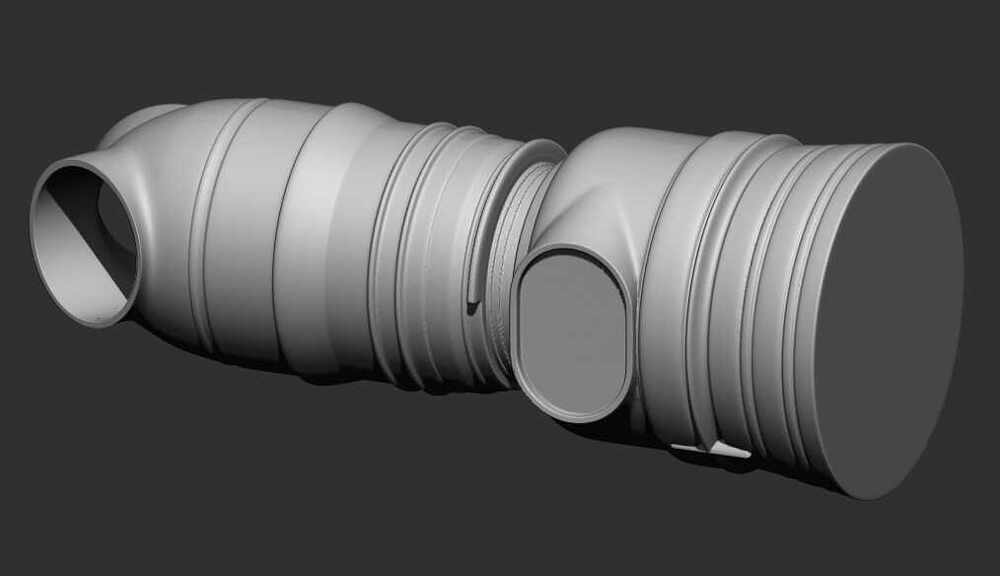 Here's the front engine. With the Saturn 5 rocket shroud.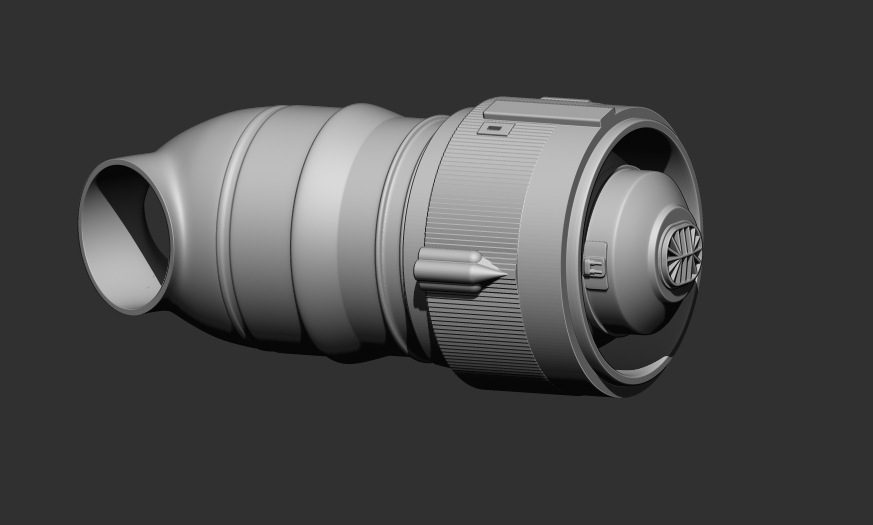 I wanted to see how these would interface with the already modeled and machined parts.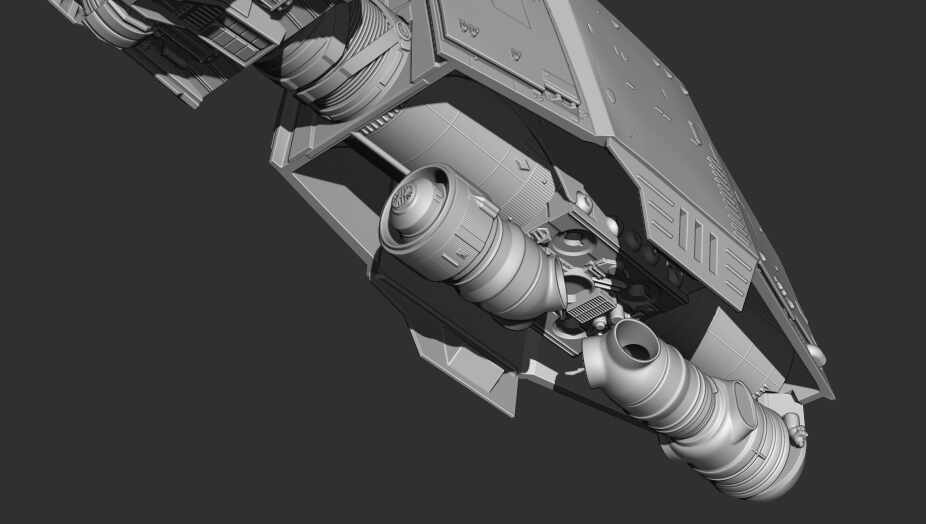 There are still greeblies to be modeled.
This led me to adding the legs to see how they would interface.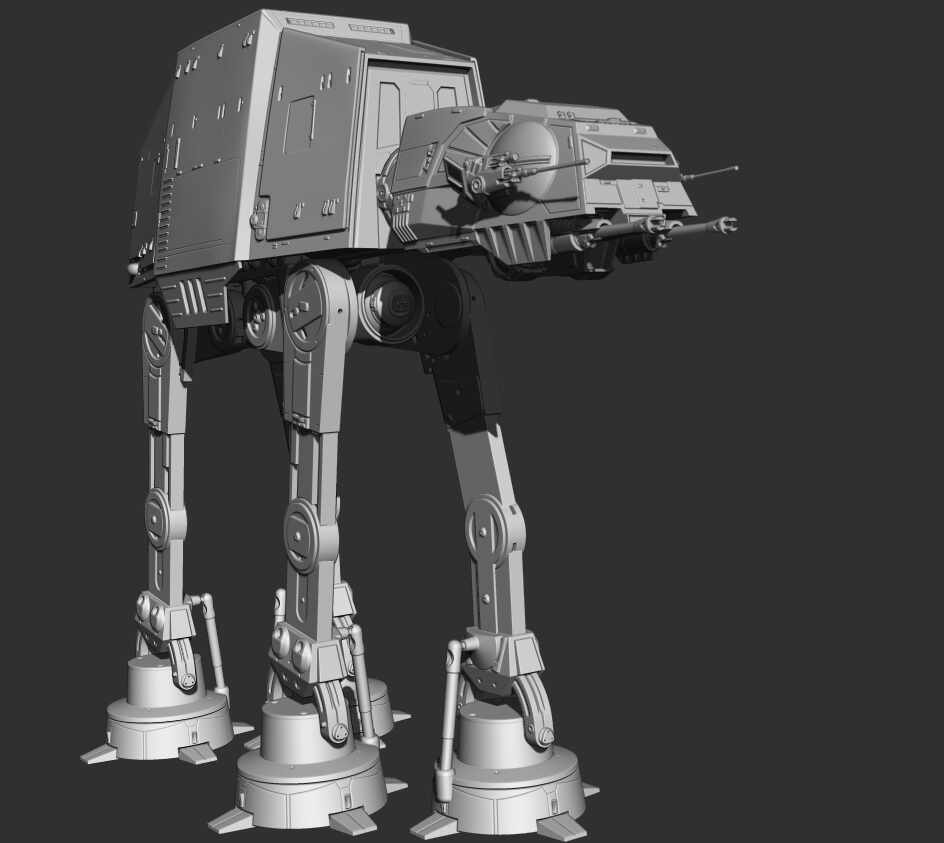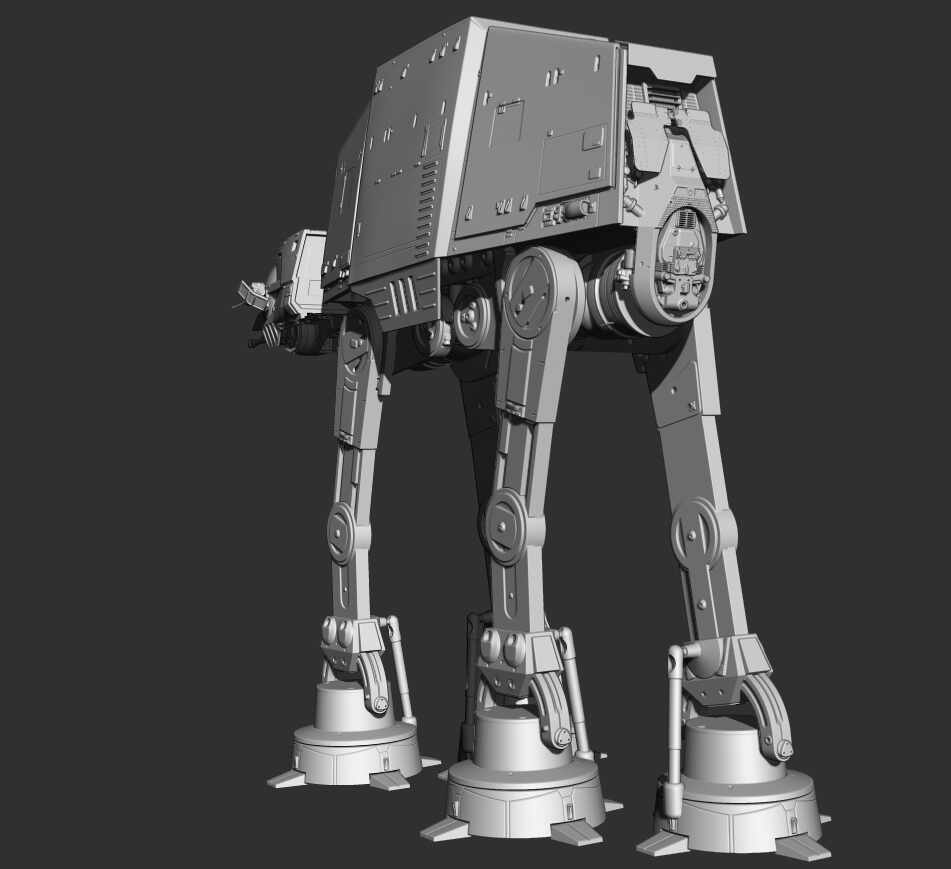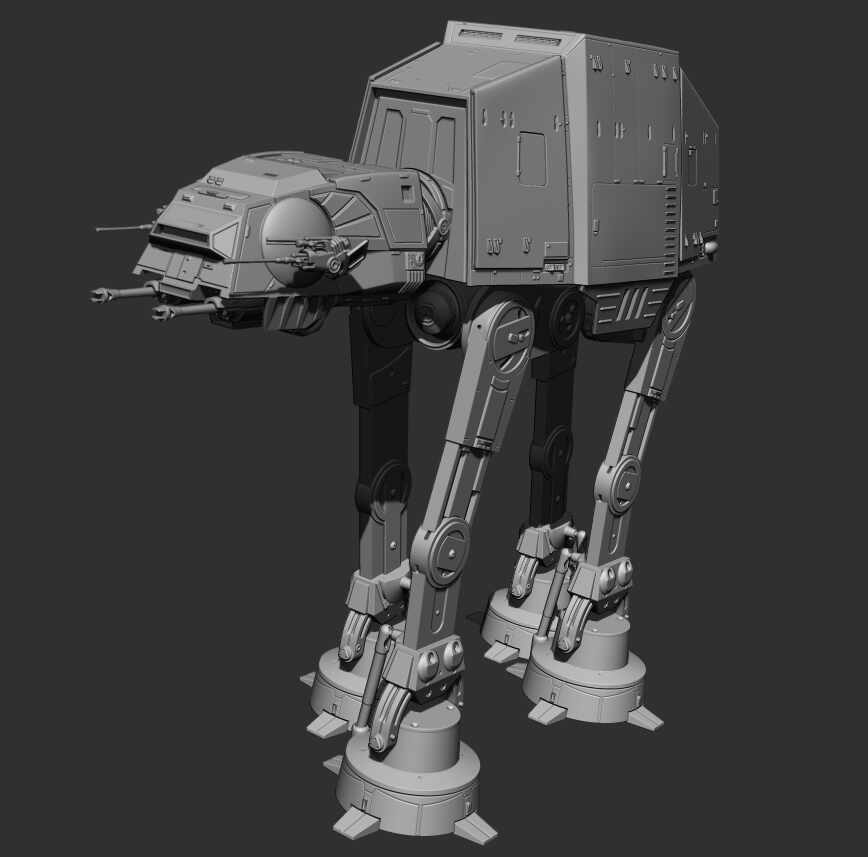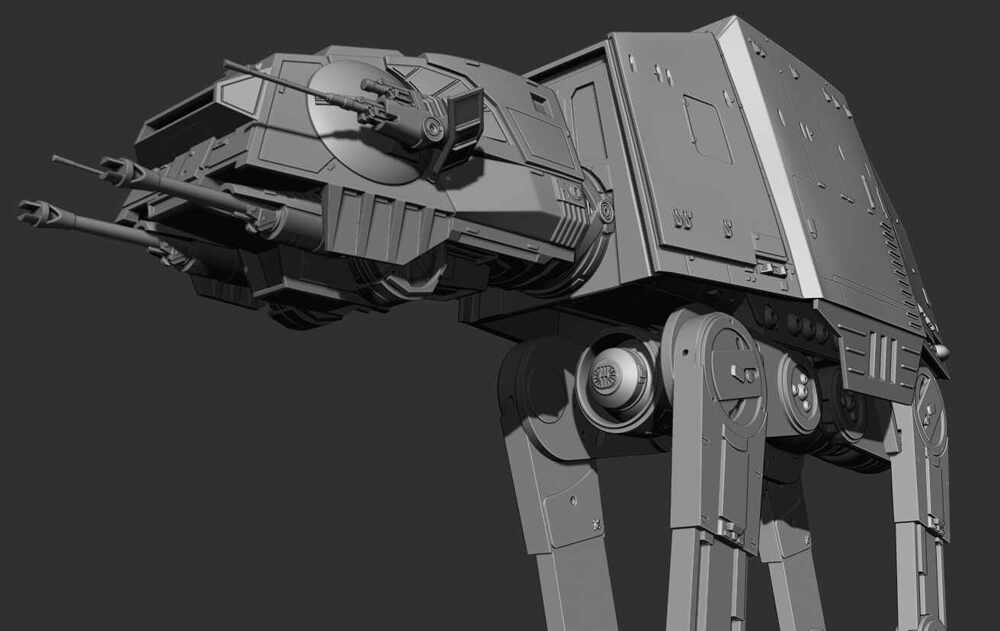 Hope you like the progress. I'm headed to my shop to CNC machine some adjustments to parts.
Very cool! Slowly taking shape

Jaime
Wow!! Yeesh this is really something man you are doing an incredible job bringing this all together! Great job buddy!!
Awesome!! Coming together.
Oh that is awesome! Great job!


All the greeblys are finished. The under carriage was completely done in Zbrush.
I worked from photos and some actual model parts.
I added the final greeblys to the legs too. Couple more Zbrush renders.
I renamed the thread. At the start, I didn't intend to model the entire thing.
There a bit of engineering to figure out for printing.
Thanks for looking.
Oh man. This is coming along so well.