DynaMesh Master! unofficial - Information, Installation
                                                                                                                                                                                <b><u>DynaMesh Master!

[CLICK HERE TO GET CURRENT VERSION]
(Current Version 1.4 Updated 3/23/2015)
by: Joseph Drust and Nick Miller
DynaMesh Master is a plugin that allows the user to set a Desired Polycount and generate a DynaMeshed mesh.
This plugin is unofficial.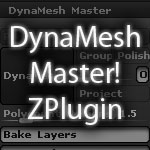 Main features
Will automatically bake layers and clear masks before DynaMeshing
Will automatically scale the mesh to the correct size to reach the Polycount*
Options for Scaling up or Scaling down subtools for increased workflows
DynaMesh resolution is based on the bounding box of the subtool. If you have a small objects that would create a large bounding box the desired resolution may be off.
Usage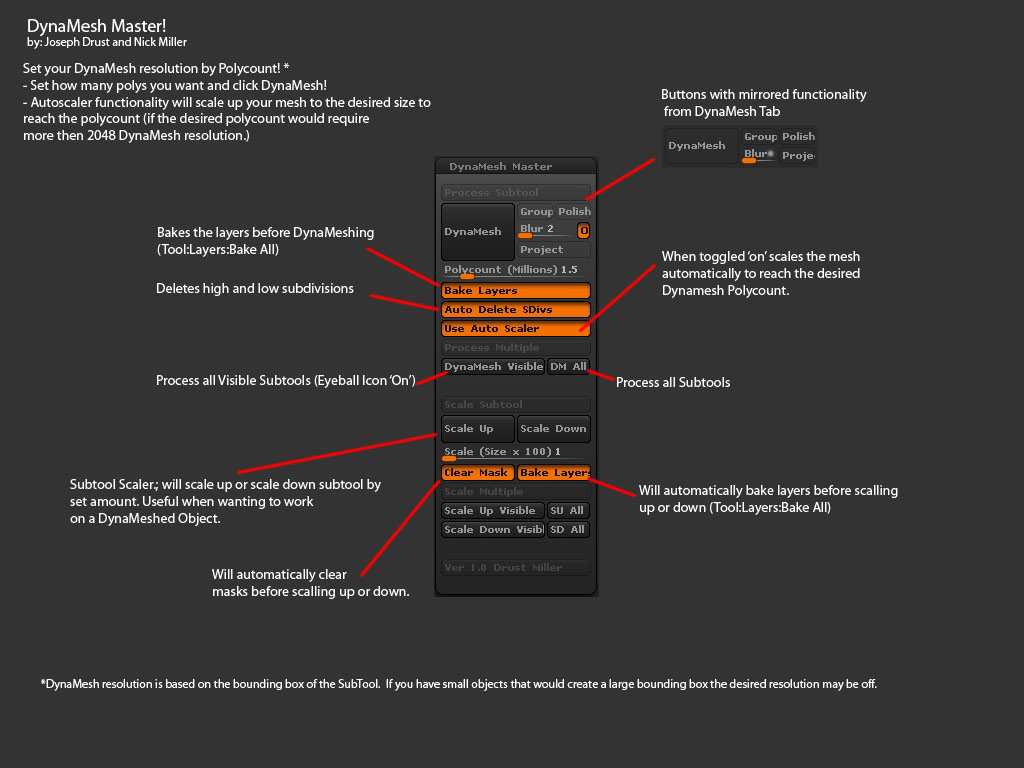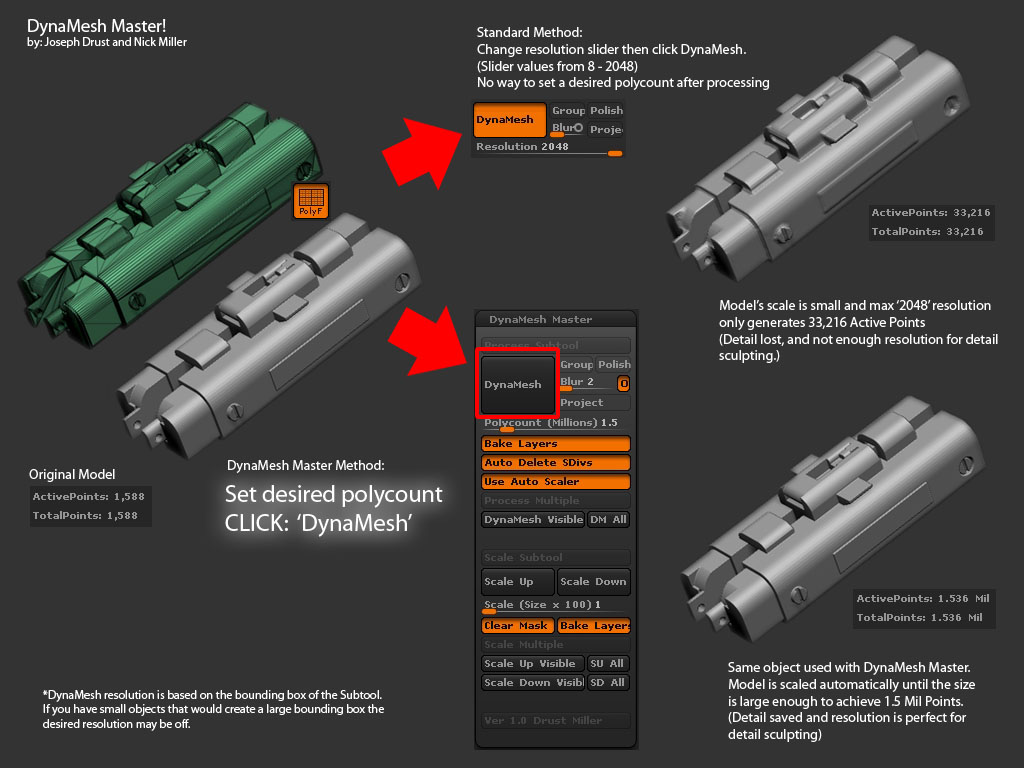 Installation
UnZip the attached DynaMeshMasterV#.#.ZIP file to your \Pixologic\ZBrush 4R4\ZStartup\ZPlugs\ folder.
Restart ZBrush.
DynaMesh Master will be located under the Zplugin tab.
Change Log
v1.1: Initial Public Release

Notes
So I found out that Nick Miller actually lives right down the road; and we decided to do a little collaboration

The initial 'DynaMesh by polycount' was conceived by Nick and is featured in his Zplugin 'Nick's Tools' http://www.zbrushcentral.com/showthread.php?167639-My-Zbrush-Plugin!&p=942708#post942708
The attached standalone version (DynaMesh Master) has had an autoscale option added and some different math. Once again the coding may fail so please post any bugs you come across and I will try to fix them

Also one more thing of note; check out Nick's new DVD on Eat3D about Zscripting!:

Hope the plugin helps!
-Joseph
[CLICK HERE TO GET CURRENT VERSION]DynaMeshMasterv1_1.zip (5.06 KB)