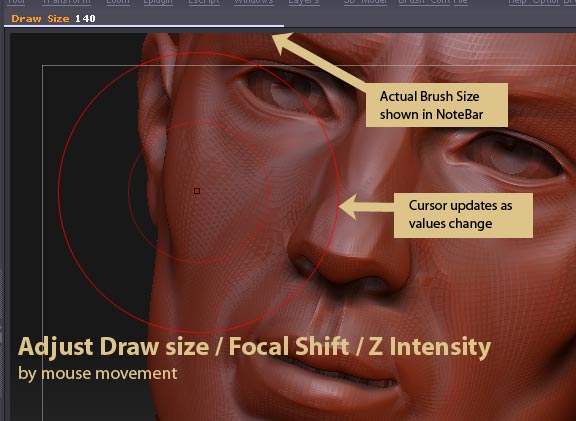 This little plugin is for adjusting your Draw Size, Focal Shift and Z Intensity without interrupting your workflow.
Press and hold the hotkey 'S' for Draw size.
Press and hold the hotkey 'O' for Focal Shift.
Press and hold the hotkey 'U' for Z Intensity.
Move cursor sideways to adjust - no need to draw, just move cursor. While adjusting, the cursor updates in realtime and the top left NoteBar also shows the new values - useful for when the cursor is not over the model.
Release the hotkey to continue sculpting/painting.
INSTALLATION
The zip contains:
AdjustDFZsizeZB3_readme.txt
AdjustDFZsizeZB3.zsc - the plugin file
Unzip the zip file to your ZBrush 3… ZStartup\ZPlugs folder.
Restart ZBrush.
If the plugin has been installed correctly you will now have a Marcus Tools subpalette in the ZPlugs palette, with three buttons (but use the hotkeys!).
Note: There is some flicker in the realtime cursor update display. This is a restriction of zscripting and regrettably unavoidable.
[Edit : the old version is included below for those who prefer it.]
Let me know if this is any use.