very very good first post !!
well done man !! What softwere did you use for rendering?
good stuff again

yes great render! pls tell something more about it
thanks guys…render done in xsi.This creature is just a part of a more complex scene, and i tried zb2 on this character.I've played some days with the older version a year ago… but i'm much happier with the new one
it's still not the final version, but that's all what i have now :)…
complete scene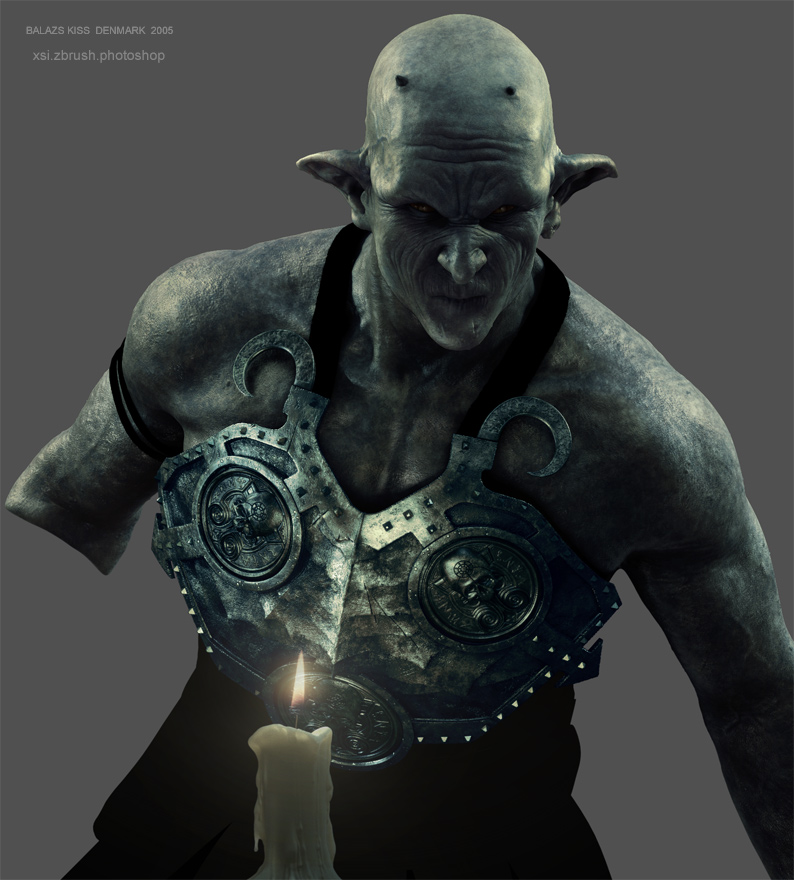 This is an amazing work, dude.
Wow, and again, wow.
Hi!
Very nice Work!!

Hun. Text:
Hat ez nagyon ottvan!!


Amugy elsore nagyon egyszinunek tunt, de elkepzeltem sceneben es igy is teljesen rendben van. Gratulalok hozza! ja es varom a kovetkezo updatet:)
Sas
kissb i saw your wip in xsibase and now here. Its amasing all this work.
The poses and expressions on all models is fantastic.Just wanted to ask u if u used zbrush as a modeling tool or texturing tool as well?
Keep those great renders coming ,big fan here:)


I'm thunderstruck !!!
this is amazing !! you are great, now I am your fan !
great modelling, great scene, great texturing …
no words
extreme !!





This truly is a tripple WOW work

amazing!!!
Yong
KissB: The posing of the characters is SOOO nice. The modeling rocks also, but those poses are awsome…Great stuff…

Dickie
Woa…amazing stuff, pose is so cool…

…even toprow

Nice render! amazing detail,the chainmail looks great





or did i mentioned this before?

Wow amazing!!!
this is incredible. …drummer (fellow zbrusher and my boy!) and i also read your curriculum, which is just as amazing…this model took our breath away, it is living and breathing, and in CG being able to give life to a character is the real magic…and the hardest thing to do…(just how did you do it!!!)…thanks for sharing…really incredible…
I can't stop looking at your model with texture !!!
it is so full of life and real !! I don't know how you can give it, maybe the expression, but it isn't enough for me ! or maybe I'm not able to give this life to my models, even if I spend much of the time to give detail.
Maybe it is only much experiences (that you sure have).
If you have time, I'd like to show you my works that are linked in my signature…
I hope I'm not being too intrusive, but I like to know what you think I must change in them, especially about modelling !
thx for posting this great piece.
Hi
This is work very good!
How do you work???

small_orange_diamond


The lighting and surface qualities are especially nice. are you using subsurface scatting or is it all painted textures? Could you tell us how you set up your textures for this render?
-A